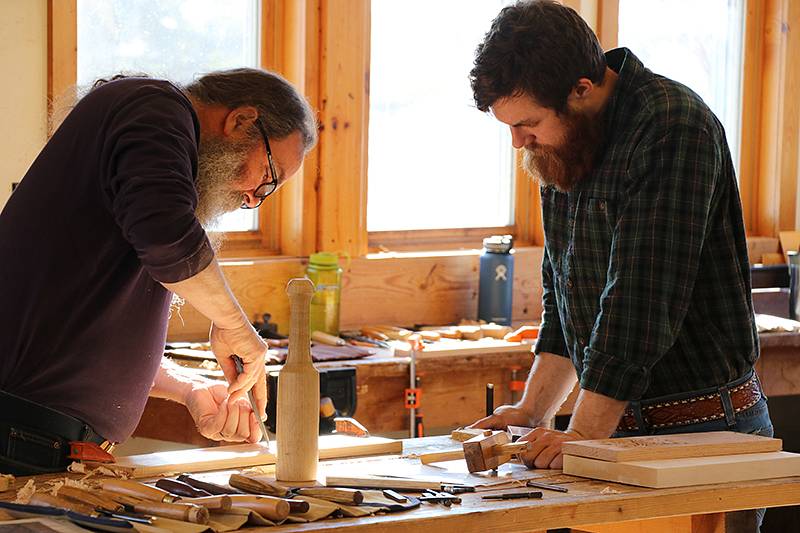 Overview
These details are for a past event.
For the current event, click here!
Chips, shavings and sawdust: they'll be on campus in abundance during this annual favorite: Wood Week 2019. Choose from a dozen courses in a variety of areas: carving, turning, hand tools and power tools. As always, Friday March 9 will be the Carver's Conference, a day full of demonstrations, workshops, skill shares and community gatherings, including the rare mid-winter pizza bake. All enrolled students are encouraged to come early or stay late to partake of this extra benefit. A full schedule of events for the Carver's Conference will be available in early 2019.
Featured Instructor Masashi Kutsuwa: North House is delighted to welcome to campus a Featured International Artist from Japan, Masashi Kutsuwa. Craft traditions from the circumpolar north include the snowy Ishikawa region of Japan, where a centuries old greenwood working tradition of carving wagatabon was nearly wiped out by the construction of hydroelectric dams and cultural shifts. Wagatabon are simple chestnut trays used for a variety of practical and ceremonial purposes and were commonly made by roof shingle makers as a supplement to their income. Fortunately, through the efforts of Tatsuaki Kuroda, Japan's first living national treasure in woodwork, the wagatabon tradition has been preserved. Masashi, accompanied by woodworker Shinichi Moriguchi, will teach this Japanese folk craft for the first time in North America in two sessions during Wood Week, part of North House's on-going efforts to explore global northern green woodworking traditions. Masashi will also give a public presentation on Friday, March 8.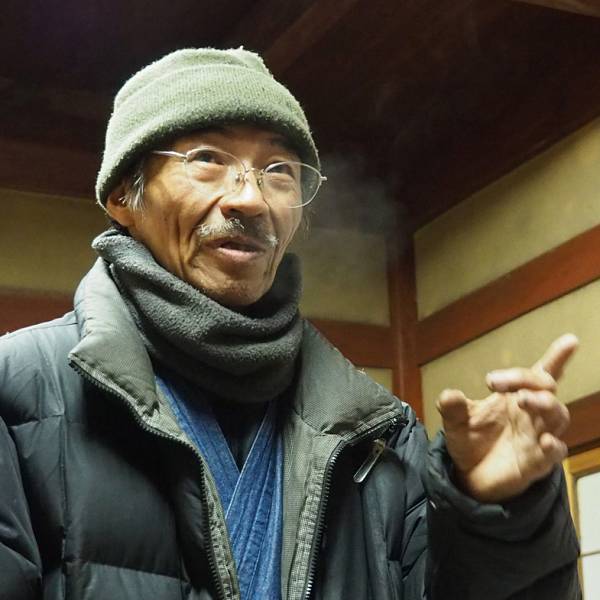 Featured Presenter: Shinichi Moriguchi
Master woodcarver Shinichi began in sculpture, then studied woodworking and traditional lacquer finishing. Now established as the leading carver of Wagatabon trays, he is keen to pass on his skill to the next generation.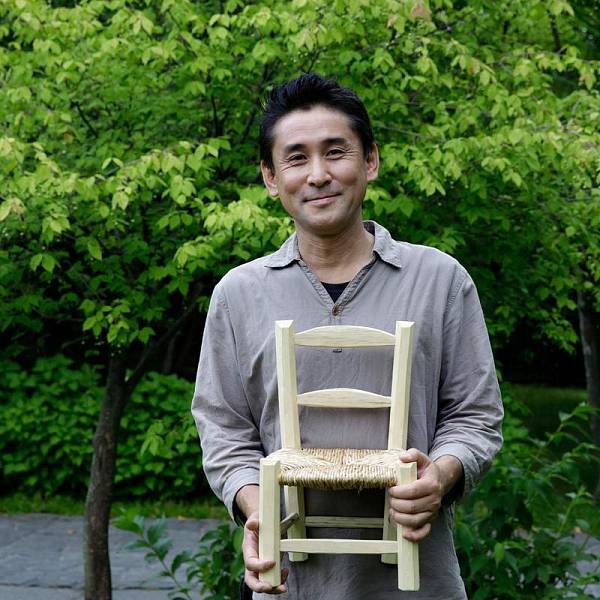 Featured Presenter: Masashi Kutsuwa
Masashi is a woodworker who teaches at Gifu Academy of Forest Science and Culture in Japan. He believes that green woodwork is the best way to connect people with local forest resources and traditional craft culture.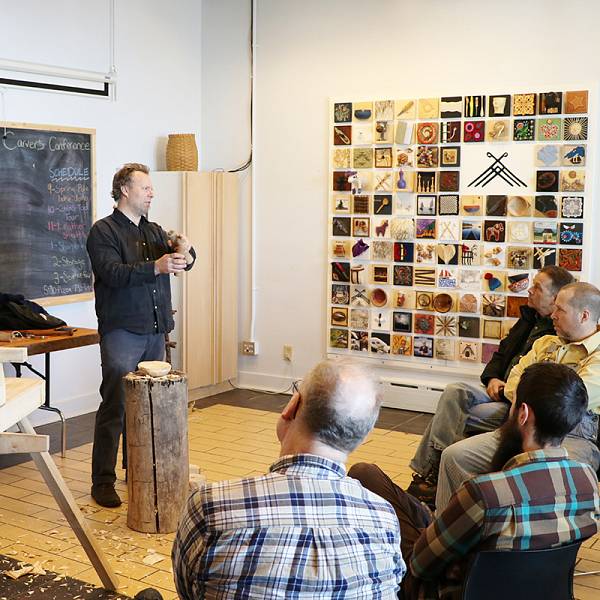 Carver's Conference
Including skill shares and demonstrations on a range of wood-working practices, a show & tell, pizza potlock, and, of course, our featured presentation with Masashi Kutsuwa, the Carver's Conference is sure to provide an engaging time for all and a great opportunity to connect with other woodworkers.
Friday, March 8th | Details & Pass Info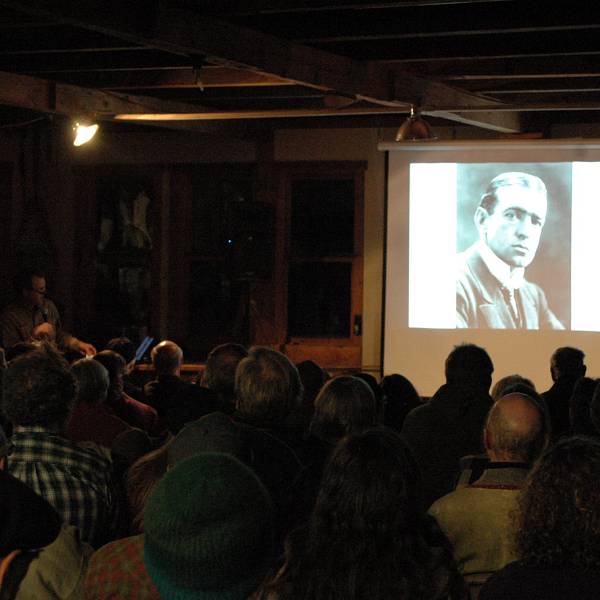 Film Showing: Hands
Showing selections from Hands, a documentary series on traditional Irish crafts
Tuesday, March 5th | 7pm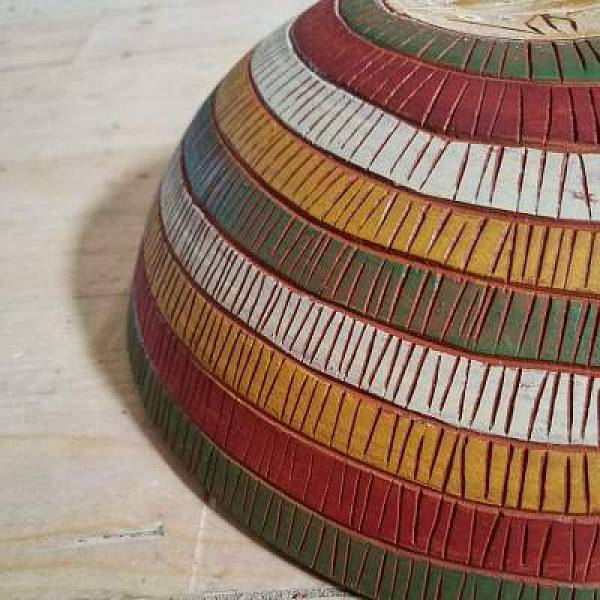 Course Offerings
Bowl turning, figure carving, tool making, women's woodshop, and more! Check out our selection of courses offered during Wood Week.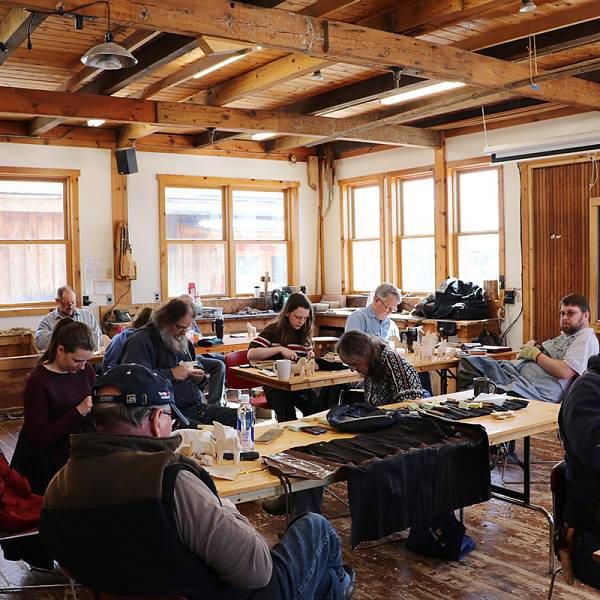 Open Shop
Bring a half-finished spoon and some stories to share; work on your project while socializing with other woodworkers.
Every day at 7pm | Details
Event Details
Open Shop | Tuesday - Sunday, March 5th - 10th | 7pm
As a special perk of Wood Week, North House will be open for students to carve away the evenings. Bring a half-finished spoon and some stories to share. Note: some hand tools will be available for use, but students are encouraged to bring their own.
Film showing: Hands | Tuesday, March 5th | 7pm
Showing selections from Hands, a documentary series on traditional Irish crafts and lifestyles.
CARVER'S CONFERENCE | Friday, March 8
As a special feature of this weekend, all classes will take a break on Friday to allow everyone to participate in skill shares and open shop. Participation in the Carver's Conference Day is included in the tuition for all other carving courses (some materials fees may apply). All others are welcome to attend for a $25 fee; click here to purchase a pass, or call for information (limited to 20 spots). Skill shares are designed to be drop-in; no pre-registration required for Carver's Conference attendees.
All Day | OPEN SHOP
We'll be making woodchips all day in the Blue Building. Enjoy the camaraderie of working with other carvers, ask questions and drink coffee. No reservations required, 8am-5pm.
9am | SKILL SHARE: Axe Aerobics Angela Robins
Learn 3 key tips on carving with an axe while enjoying tunes chosen to keep a good rhythm
10am | SKILL SHARE: Meet a Few Tools that Sculpt Wood Jon Strom
From chainsaw to micro chisels Jon will share a little of his experience in sculpting wood. Participants will be able to to try out some of these tools. A small project will be available to carve as time allows.
11am | DEMONSTRATION: Using the Chouna or Japanese Adze Jarrod Dahl
If you have ever researched Japanese Woodworking you are surely to have come across their adze with its forged head and curved wooden handle—you can't help but be curious. In 2017 I was hired to texture 750 fence posts with a chouna for a Japanese garden in California. In this demo/try-it session I will share what I learned and you can try it out too.
1pm | DEMONSTRATION: Japanese Handplanes: How to use, Maintain, and Sharpen Masashi Kutsuwa
Not many people in the western countries are using Japanese handplanes, although Japanese chisels, saws and sharpening stones are all popular tools. I will bring some of my handplanes and show you how to use, maintain the base and sharpen the blade.
2pm | SKILL SHARE: Simple handles and Sheaths Mike Loeffler
Keep those edges sharp! Mike will demonstrate the process of handling a knife blade as well as making a few simple wooden knife sheaths. The process is straightforward and can be done with a simple tool kit. Carved handles and sheaths with embellishments can add a lot of character to your stash of tools and are a joy to work with.
3pm | SCIENCE FAIR
The science fair is a style of show-and-tell: bring a piece or two of your work to share with the group or a few images that can be displayed on a laptop. We will break into groups of about 10-15 people. The first group will put their work out—everyone else will wander at leisure, ask questions and visit more casually with those who are displaying their work. After 20 minutes, the groups will switch. Please bring a few items to display or a few images on a jump drive; a few laptops will be available to display images.
5:30pm | PIZZA BAKE
The classic North House student gathering makes a rare winter appearance! We will fire brick oven and making plenty of pizza dough; you provide the rest. If everyone brings a topping or two, we'll have a great smorgasbord of options.
7:30pm | FEATURED PRESENTATION: "Van Gogh Chair" and the Japanese Arts-and-Crafts Movement Masashi Kutsuwa
This is a story about Tatsuaki Kuroda, Japan's first 'living national treasure' in woodwork, and the Spanish vernacular chair known in Japan as 'Van Gogh'. Tatsuaki was commissioned to design chairs for Japanese Imperial palace in 1967, so he traveled to Europe to study many types of chairs. He was most impressed by the work of Spanish chair makers who split and shave the green poplar logs, drill holes, and assemble a frame in just 15 minutes. Films will be shown.
Course Offerings
Sponsors