Our mission is to enrich lives and build community by teaching traditional northern crafts in a student-centered learning environment that inspires the hands, the heart and the mind.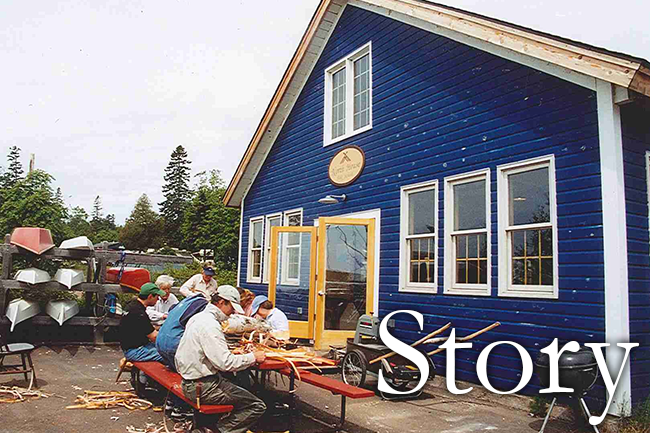 Story
North House was founded in 1997 by a small handful of inspired locals passionate about traditional craft and cooperative learning. When we published the first catalog of 23 courses (including Inuit kayak building, Scandinavian bowl carving, and canoe paddle making), North House didn't yet have a home — or even a classroom. However, two old forest service buildings on the harbor serendipitously became available, and North House settled in and began building a campus.
Campus has changed and expanded over the years, but those two original buildings — the Red Building and the Blue Building — are still at its heart. North House has thrived over the ensuing two decades, and now hosts over 350 classes and 3,000 students per year, and connects students and instructors from all over the state, country, and world.
See our About Us booklet for a photo history of North House and an introduction to folk schools.
Ready to step into craft? Sign up for a course, check out our community programs, or visit us for one of our annual events!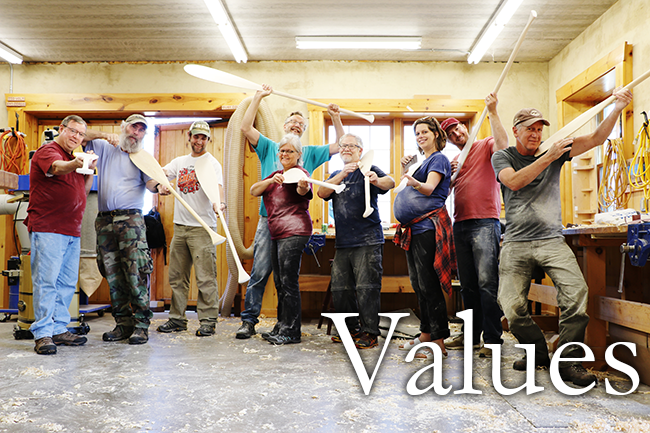 Values
PEOPLE • North House's mission is rooted in people. Our warm welcome, open-to-all programs, egalitarian engagement and multi-generational commitment seek to build a community of respect, individuality and appreciation. Our programs empower and affirm - celebrating curiosity, opening doors to the world and nurturing self-discovery.
PLACE • North House's vibrant efforts are directly connected to the northern landscape and the place we call home. Our programs, community and mission are at their best when accented by Lake Superior's horizon and affirmed by the seasons of the North. Each journey to campus is like a pilgrimage, filled with stories and experiences that rejuvenate the spirit.
CRAFT • North House's commitment to traditional crafts provides a powerful linkage between people and resources and connects the past, the present and the future. Maintaining and perpetuating the future of craft, celebrating time-tested methods, exploring the world's need for sustainable solutions – each has and needs a place at North House.
CULTURE • North House pursues integrity and quality at every level. From daily operations to long-term planning, we pursue our mission with pride and purpose. Our institutional lifestyle reflects our commitment to craft, to community and to the joy of hands-on learning.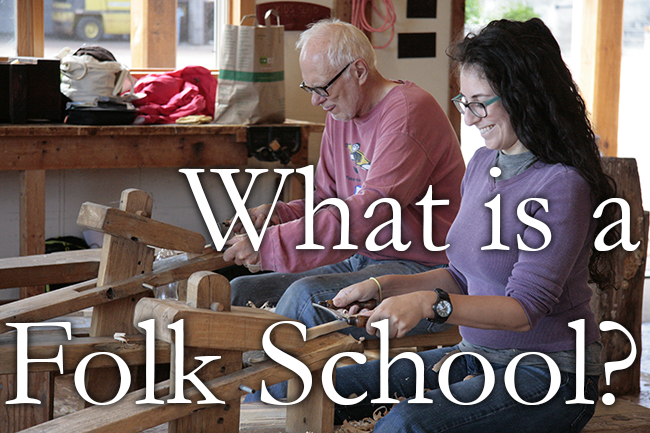 What is a Folk School?
Folk schools emphasize learning for the sake of learning. There are no exams, no credits, and no term papers. As much as our courses teach a particular skill (timberframing, basketmaking), they also encourage lifelong learning. This type of learning environment is inspired by Scandinavian folkehøjskolers (folk high schools).
Folk schools can be found around the world. In America, the number and popularity of folk schools is growing. Many of these new folk schools emphasize subjects such as music, theatre, art, tradition, and craft.
Our focus at North House is born largely from our location. In the northwoods of Minnesota, on the shore of Lake Superior, we emphasize traditional northern craft.
Five basic tenets guide all of our classes and programs:
Create a rich, positive environment that inspires lifelong learning in a non-competitive environment
Promote and preserve the knowledge, skills, crafts and stories of the past and present
Help students recognize and develop their creativity, talents and interests in a student-centered environment that affirms individual differences
Foster the concept of intergenerational learning
Provide creative and meaningful opportunities for individuals, families and groups
In discovering the cultural heritage of the north, our students integrate the technologies of the past with those of today, expanding their personal perspective and elucidating both the present and the future.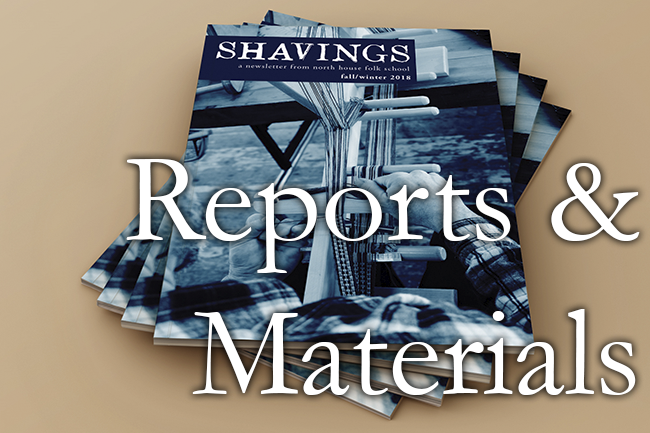 Reports & Materials
North House Folk School is a 501(c)(3) educational nonprofit, and depends on the generous support of donors at many levels.
Check out our member newsletter, Shavings:
Become a member to receive each new issue by mail!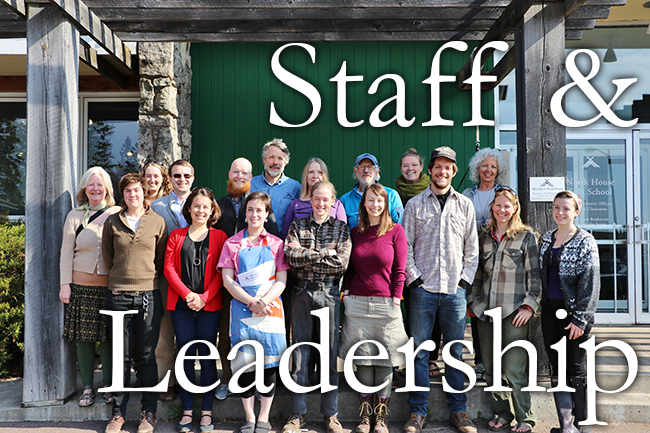 Staff
Greg Wright
Executive Director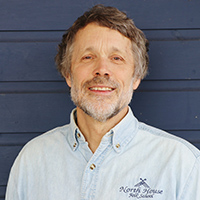 Greg has been immersed in educational nonprofit leadership his entire career. Arriving at North House in its fourth year, he has relished its strong community, powerful mission, and steady evolution. Northerner travelers by nature, Greg, his wife Jeanne, and daughter Olya prefer life outdoors. Chickens, bees, garlic, birch firewood, a CSA and some fiddling keep them moving.
Jessa Frost
Program Director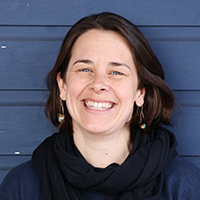 An educator by training, Jessa is passionate about lifelong learning, folk school traditions, and the connections of craft, community and landscape. She and her husband Eric play music in a variety of local venues and spend as much time as possible in the garden, the kitchen or the canoe with their friendly furball of a dog, Otis.
Tom Morse
Development Director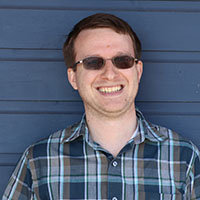 Tom grew up in the Pacific Northwest with a passion for deep woods and deeper water. He enjoys working with donors to connect their passions with the vision and mission of the North House. Tom, his wife Lynnea, and daughter Runa enjoy family time outdoors — whether it's hiking, canoeing, gardening or just a short walk with their dog, Daphne.
Matt Nesheim
Facility & Operations Director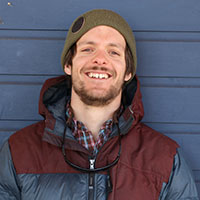 Raised on Lake Superior, intern alum Matt found his way back to North House after living on Puget Sound and serving in Peace Corps Paraguay. A mild disdain for prolonged desk work and an odd skill set has landed him in charge of campus operations, from buildings to boats. It's never boring, and neither is a life of recreating, playing music, and making stuff.
Rachel Andrus
Office & Administrative Assistant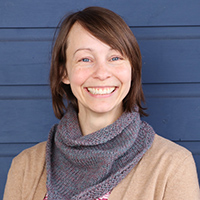 A lifelong forest dweller, Rachel grew up in Illinois, bounced around the country teaching environmental education, and landed on Minnesota's north shore in 2010. She lives on a yurt- and garden-studded homestead in the big woods with her husband and two wee children. She is inspired by the drastic changes each new season brings to the northland, and loves to knit, write, and wander through the woods.
Joe Beres
Communications & Marketing Manager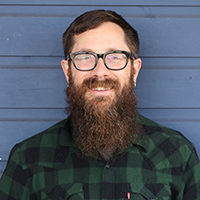 After growing up in and around Milwaukee, Wisconsin, Joe began his glacial trek to the West and North, with stops in Madison and the Twin Cities, finally making a longstanding dream come true landing in Grand Marais. With a foundation in the arts and a DIY ethos, he brings a love of music and traditional craft to the North Shore.
Ben Byron
Program Manager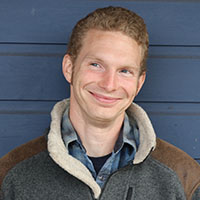 With a winding background involving traveling minstrel troupes, inner-city wood shops, international market data, life saving knots, Icelandic trolls, and a bull fiddle named Carol; former intern Ben found a psychic home on North Shore. When not wrangling program logistics, his jack-of-all-trades skill set and diverse interests keep him busy.
Beth Faraone
Front Office Manager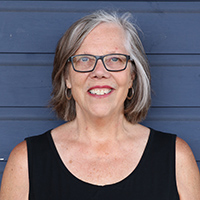 With a deep love of forests, flowers, fresh air and getting things done, Beth transplanted herself to Cook County from the bluffs of the Mississippi River in 2002. She is excited to be the new office manager for North House and be in the presence of lovers and teachers of craft. Beth lives with her husband Bob and their puppy Miss Charlie in a little cabin on Devil Track Lake, where she'll often be found knitting, needle felting and making penny rugs, but she also challenges herself to learn a new craft every year. Beth would love to meet you and share stories about your crafts the next time you stop in to the yellow house!
Cindy Lou Hansen
School Store Manager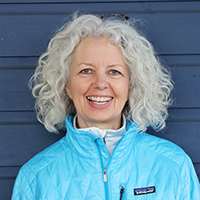 Locally grown (born and raised in Cook County), Cindy recently become a "townie" after moving to Grand Marais from waaaaay back in the woods where she'd co-owned and operated Sawbill Canoe Outfitters for 30+ years with her husband, Bill. Together they raised a couple more locals while living off-grid. She loves to tap dance and enjoys a good laugh!
Amy Henrikson
Finance Manager/Registrar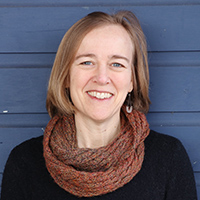 Born and raised in Iowa, Amy migrated north in her teens to guide canoe trips in the BWCAW. She fell in love with the boreal forest so when her husband, Peter, had the opportunity to help North House get off the ground in 1997, they naturally jumped at the chance. When not out paddling or nordic skiing with Peter and their two daughters, Amy uses her passion for spreadsheets and numbers to keep North House's finances organized. She feels very fortunate to be able to use these skills for an organization that aligns so closely with her passion to keep old traditions alive.
Libby Larson
Grants & Fundraising Events Manager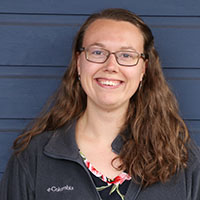 Growing up in the lakes region of western Minnesota, Libby gained a range of nonprofit experience while serving with an organization in Delaware. Returning to the Midwest in 2018, she is excited to share North House's mission and story through her role. The local landscape provides the perfect fuel for Libby's swimming passion - from indoor laps to long-distance, wetsuit-clad swims in Superior's invigorating waters.
Sarah Waddle
Program Manager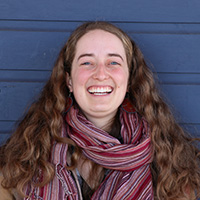 Sarah moved to the North Shore originally to work in environmental education. Though she keeps her hiking boots laced up, her job now lets her learn skills both in craft and in life from the North House interns, volunteers, and surrounding community. Outside of work, she cultivates her love of pickles, spinning, and swimming whenever possible.
Mike Ulen
Shop and Grounds Manager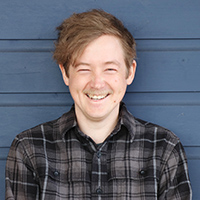 Mike, another former intern, fell in love with the joys of craft at North House. He found his way back after writing about folk schools while at Marlboro College in Vermont, studying at Ronshoved Hojskole in Denmark and interning at Yestermorrow Design/Build School in Vermont. He enjoys viking metal, woodworking, reading, thoughtful design, and being near the Big Lake.
Board of Directors
Mike Prom, President
Carol Winter, Vice President
Tina Hegg Raway, Treasurer
Todd Mestad, Secretary
Jane Alexander
Terri Cermak
Amy Hubbard
Cecilia Schiller
Randy Schnobrich
Claire Nalezny
Phil Oswald
Stephen Skeels
John Schoenherr
Kari Wenger
Interns & Resident Artisans
The North House team also includes four interns and four resident artisans. Meet our interns here and our resident artisans here!