Enrich lives and build community with your gift today!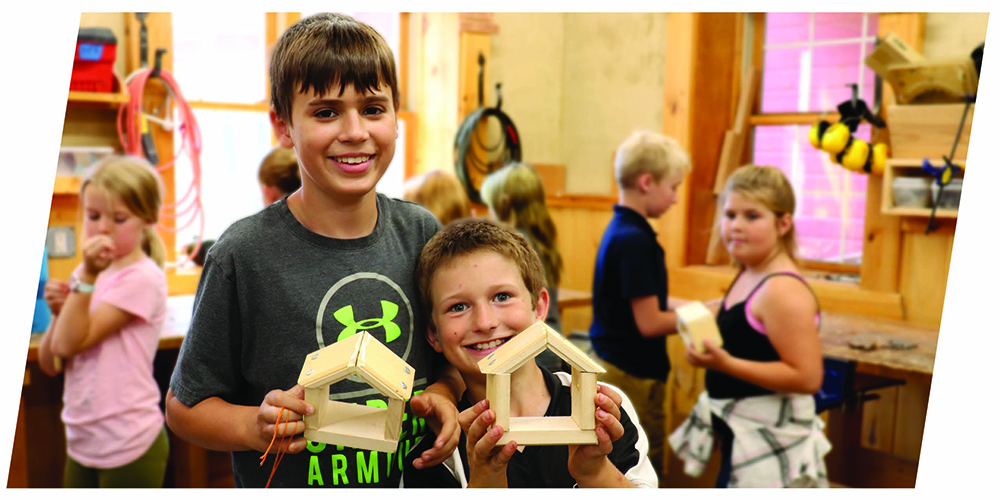 Your support of North House helps craft to come alive every day, both here on campus and to a growing online audience.
Your gift today is needed to:
Host programs with craftspeople from across the country and around the world that gather the North House community to celebrate and share in the joys of the boreal landscapes and handwork traditions.
Advance youth and family programming efforts, strengthening our work with Cook County schools and families and expanding opportunities for young makers near and far.
Provide scholarships that underscore our belief that craft education should be accessible to anyone with an interest in learning, and that the mission of our school is made richer by welcoming a diverse range of students to our campus
Pursue low cost, high impact campus improvements that will enable the steady evolution of our classrooms and facilities.
Celebrate the stories of craft at events like Wooden Boat Show, Unplugged, and Winterers' Gathering - as well as through thematic weekends like Fiber Week, Wood Week, Northern Landscapes Festival, and Basket Week.
Benefits
Donors of $25 or more receive these great member benefits:
Early Members' Registration Day (*usually* February 28 & August 31)
Our printed course catalogs
Our members newsletter, Shavings (check out the most recent issue here )
Our Annual Report
Event passes during special events weekends (donors at or above $50 level qualify for passes for all family members)
Special announcements, invitations, and more
There are additional benefits for donors of $250 and above — learn more.
We are a 501(c)3 nonprofit — your contribution is tax deductible!
Privacy Policy
North House Folk School will not share your personal information with other organization or companies. Our complete privacy policy can be read here.
Latest Update:

View recent changes →