Become a Member of North House Today!
With your support this year, we will be able to share the joy of craft with people of all ages and abilities. This world needs more places where people can come together to learn, share, and grow. Students who come to North House leave changed through their new sense of ability and enriched by new friendships, often in profound ways.
Show your support with your gift today!
Your gift makes a difference at North House:
$75 can keep campus ready to extend a warm welcome to every student
$125 can extend support for youth and children wanting to engage more deeply in craft
$250 can equip classrooms to better serve students of all ages and abilities
$500 can keep the Hjørdis sailing strong
$1000 can make events like Wooden Boat Show, Unplugged, and Winterer's Gathering possible
$2500 can help bring international instructors to campus!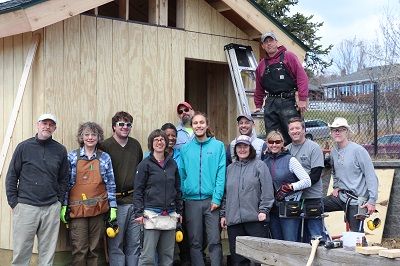 Membership Benefits
Donors of $25 or more receive these great member benefits:
Early Members' Registration Day (February 28 & August 31)
Our two annual course catalogs
Our printed members newsletter, Shavings (check out the most recent issue here)
Our Annual Report
Event passes during special events weekends (donors at or above $50 level qualify for passes for all family members)
Special announcements, invitations, and more
There are additional benefits through our lead and major donor programs for donors of $250 and above — learn more.
We are a 501(c)3 nonprofit — your contribution is tax deductible!
Privacy Policy
North House Folk School will not share your personal information with other organization or companies. Our complete privacy policy can be read here.