Enrich lives and build community with your gift today!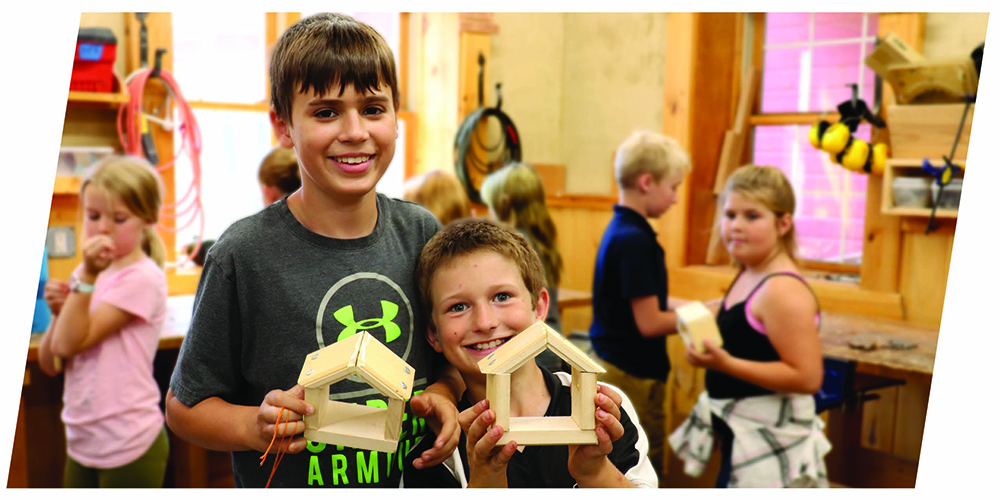 Your support of North House helps craft to come alive every day, bringing hope and joy to folks across during a very challenging year..
Your gift today is needed to:
Host online programs with craftspeople from across the country and around the world that gather the North House community to celebrate and share in the joys of the boreal landscapes and handwork traditions.
Advance our youth and family programming efforts, strengthening our work with Cook County schools and families and expanding opportunities for young makers near and far.
Pursue low cost, high impact campus improvements that will keep the folk school ready to welcome everyone back to the shores of Lake Superior when the time is right.
Develop new initiatives to keep the North House community connected and moving forward, even in challenging times.
Benefits
Donors of $25 or more receive these great member benefits:
Early Members' Registration Day (*usually* February 28 & August 31)
Our two annual course catalogs
Our printed members newsletter, Shavings (check out the most recent issue here)
Our Annual Report
Event passes during special events weekends (donors at or above $50 level qualify for passes for all family members)
Special announcements, invitations, and more
There are additional benefits for donors of $250 and above — learn more.
We are a 501(c)3 nonprofit — your contribution is tax deductible!
Privacy Policy
North House Folk School will not share your personal information with other organization or companies. Our complete privacy policy can be read here.