Become a Member of North House Today!
Do you remember how you felt the first time you had the chance to say "I made this" at the end of a North House class?
Sure, your work shirt may not have been perfect. Your forged fork might have twisted a little too much. Maybe your black ash basket didn't quite get finished. It doesn't have to be flawless for you to have learned something new.
But, when you got home, you had a chance to share your work with someone and say, "I made this."
Imagine the power those words, "I made this," have at the end of a youth summer camp.
Three simple words, yet they convey so much. The confidence gained from knowing that a trip to the woodpile can be more fun than a trip to the store. The freedom to design toys and treasures and bring them to life. The satisfaction of that first curly shaving twisting from the end of a carving knife. The smile that always follows showing finished projects off to family and friends.
Moments like that are profound. They change lives.
I'm sharing this with you because I know there are a lot more kids out there who've yet to experience the satisfaction of working with their hands. Who haven't had the chance to say those three simple words – "I made this."
You can change that.
Your gift makes a difference at North House, here's some of what your gift can do!
$75 can provide the raw materials and tools for children to make their first toys
$125 can help to sponsor wood fired baking field trips
$500 can provide scholarship support for summer camp
$1000 can help bring international instructors into local schools
Your gift will not only support kids exploring the world of craft, but it will also help in many other ways.
You'll bring international instructors to campus, expand community events and programs, as well as keep classrooms equipped with the tools that make learning new skills a joy.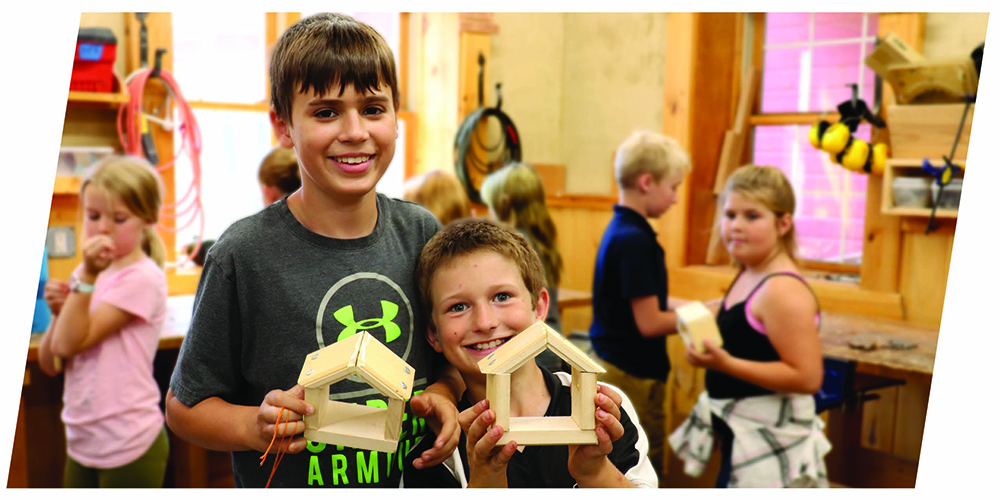 Membership Benefits
Donors of $25 or more receive these great member benefits:
Early Members' Registration Day (February 28 & August 31)
Our two annual course catalogs
Our printed members newsletter, Shavings (check out the most recent issue here)
Our Annual Report
Event passes during special events weekends (donors at or above $50 level qualify for passes for all family members)
Special announcements, invitations, and more
There are additional benefits for donors of $250 and above — learn more.
We are a 501(c)3 nonprofit — your contribution is tax deductible!
Privacy Policy
North House Folk School will not share your personal information with other organization or companies. Our complete privacy policy can be read here.