Getting ready for your upcoming class at North House, or just planning a visit? We're excited to see you, and we hope the information below helps you prepare for your trip to the North Shore.
The North House Campus
A number of colorful timbered structures on the harbor serve as classrooms and community gathering spaces: The Fishhouse, The Blue Building, The Red Building, The Blacksmith Shop, and The Green Building. The Blue Building is where our front office and School Store are located, and where students check in for class. The Green Building houses all the behind-the-scenes administrative offices. An outdoor masonry oven and community fire ring are situated amidst a central courtyard. Small, handcrafted wooden boats line the beach, and our 50-foot schooner, Hjørdis, is docked at the water's edge.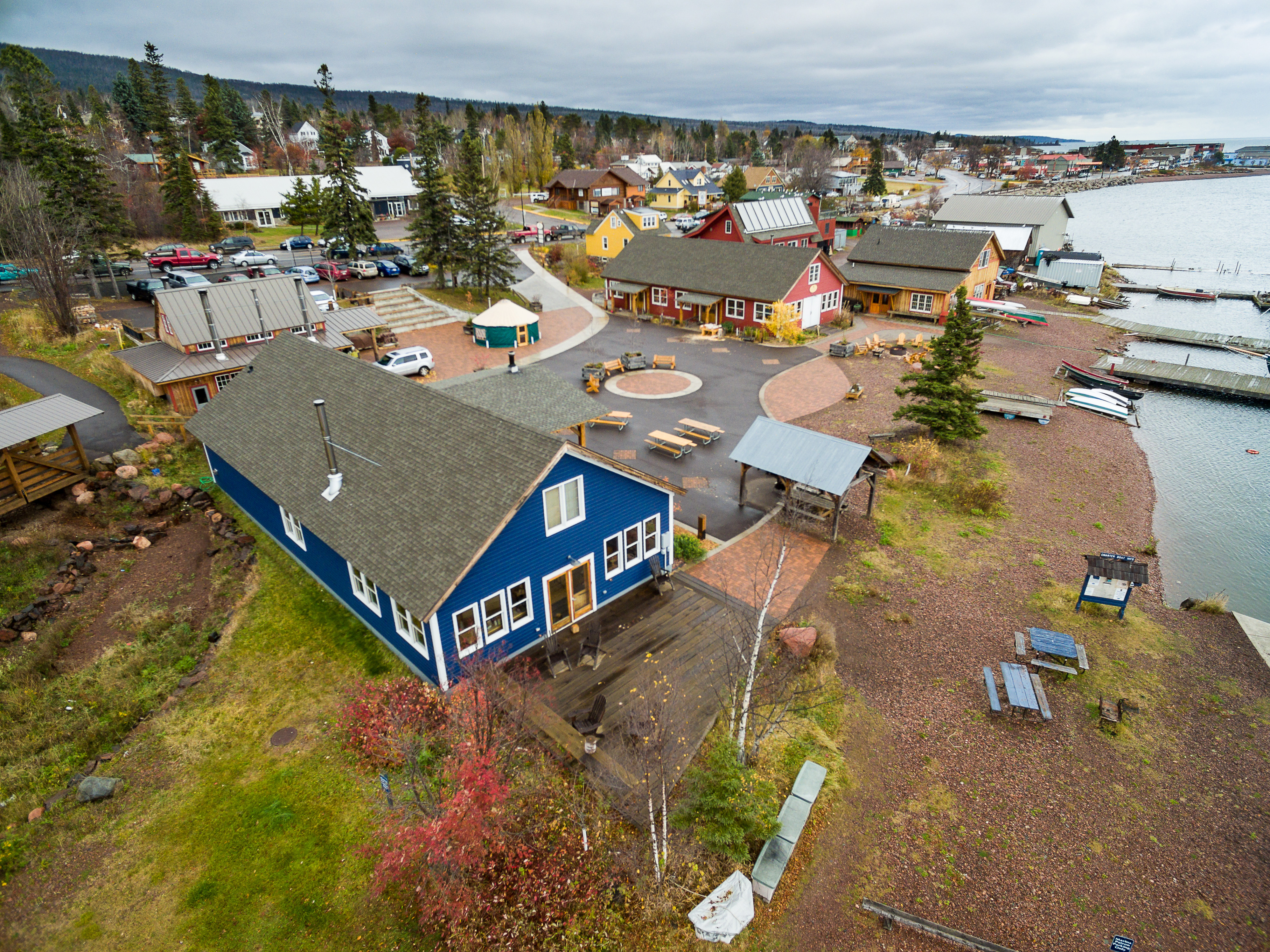 A Typical Day at North House
Prior to the beginning of classes, students check-in at the Blue Building then often settle into their classroom and gather to share a cup of coffee or tea, enjoying the morning stirrings on the harbor. Classes typically start with a greeting from North House staff, and then students spend the morning engaged in their respective crafts. A midday break gives students the opportunity to bring their own lunch to a beachside picnic table or to check out one of the numerous eateries within walking distance of the campus. At day's end, some students congregate to share their learned experiences or take off to rest and rejuvenate for the next day of learning. Often on Friday nights during the summer months, students enjoy wood-fired pizza baked in the harborside wood-fired pizza oven.
Our Students
Students are as diverse as the course offerings themselves. Many are discovering a new craft for the first time, and others are continuing to pursue a lifelong hobby or trade. From bread baking to knitting, basket making to woodcarving, we invite curious minds of all levels and ages to take part in North House. Many courses are open to all levels, but some may be geared toward intermediate or advanced students, which is noted in course descriptions. Unless otherwise noted, courses are open to students 18+.
Visiting Campus
North House is a beauitful place and vistors are welcome to wander through campus. The School Store in the Blue Building is a perfect place to start and get up-to-date information on the day's happenings which may include live craft demonstrations and other activites. Free campus tours are typcally available Saturdays at 2 PM and begin at the School Store. Visitors are also welcome to quiety peek in the doors and windows of classes, but are asked to not walk into the midst of class spaces where tools are in use or instructors are actively teaching. Please ask before touching materials or taking photographs of students or instructors. Photographing children is not allowed.
Sailing
The sight of the Hjørdis on the harbor is a quintessential expereince of a visit to Grand Marais. The opportunity to sail on this iconic schooner with one of our skilled and engaging captains is a special and memorable experience for many. Sails typically run June through September. Book your sail here!
Parking
There is ample street parking within a few blocks of campus including on both sides of Hwy 61. We invite you to enjoy the "pedestrian village" that is Grand Marais! Designated accessible parking is available in the lower commons area and the Green Building parking lot.
Registering for a Class
Excited to register for a class? We can't wait to welcome you.
Where is North House and how do I get there?
North House is situated on Minnesota's North Shore of Lake Superior and at the edge of the Boundary Waters Canoe Area Wilderness. Our campus is located harborside in the vibrant, artistic village of Grand Marais, Minnesota. Lake Superior and its pebbled beaches are steps away from our classrooms and acres of public land and trails are a short drive in any direction from campus. Grand Marais is located on scenic Highway 61, about two hours north of Duluth, Minnesota.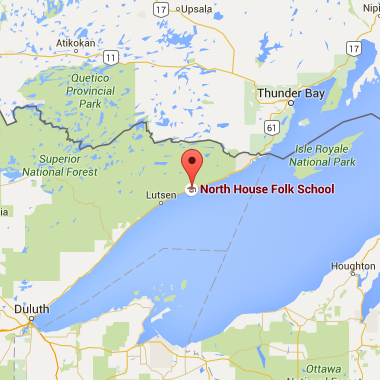 Shared Transit
Airplane
Lodging
Although we do not provide lodging for students on campus, there are many campgrounds, hotels, and B&Bs nearby. We maintain a list of our Lodging Partners, many of which offer a discount for North House students!
Restaurants & More
Please note: many businesses in Cook County are seasonal or have limited hours October - May. Contact individual businesses for details.
Latest Update:

View recent changes →