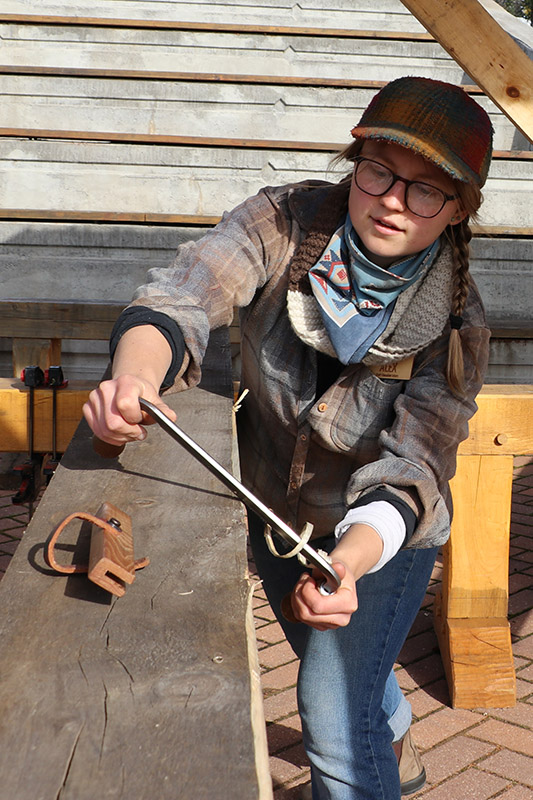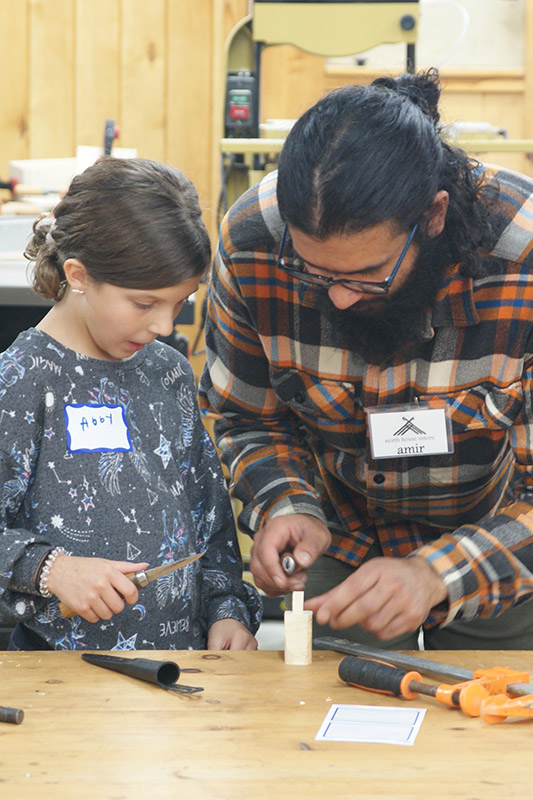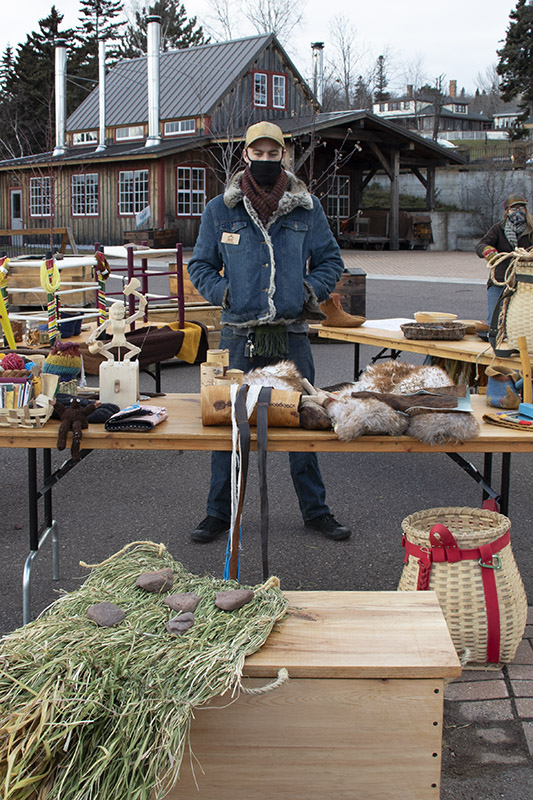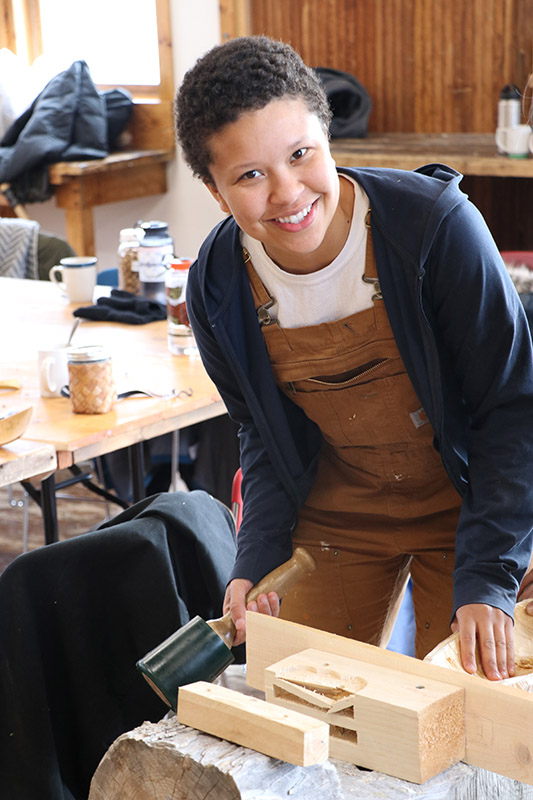 Program Overview
Imagine spending months immersed in the joyful, busy, and creative work of our folk school. Your days as an intern are filled with coursework, projects to explore the inner workings of an educational non-profit, campus hosting and logistical wrangling, and countless moments to learn from students and instructors excited about craft. Our internship is a launching point for individuals interested in gaining a broad exposure to traditional Northern craft, learning about non-profit administration, and exploring their own professional pathway in education and craft. Ideal intern candidates are passionate about craft, curious to learn, and happy when pitching in on tasks large and small to help make our folk school run.
The goals of the craft education internship include:
Nurturing appreciation for the future of traditional craft through focused education and skill development in craft as well as through relationship building with instructors and students.
Increasing awareness of and exposure to various responsibilities and opportunities involved in non-profit education, administration and program management.
Developing and strengthening educational leadership skills by engaging in public outreach, facilitating small-group learning experiences and creating a positive and supportive learning environment for students of all ages.
Each year, the four interns live in community in a beautiful loft overlooking the harbor on our campus. In addition to provided housing, interns receive a modest living stipend and a stipend for course tuition and materials during their internship. We are a dynamic, educational nonprofit committed to teaching traditional northern crafts while fostering lifelong learning. Our curriculum emphasizes hands-on learning and includes courses ranging from timber framing to northern ecology, birch bark weaving to artisan bread baking.
Application Information
Applications for the 2021 internship are now available! See the "Application Information" section in the sidebar to the right (or at the bottom of the page on mobile).
Meet the 2020 Interns
Alex Norman
Alex received a BFA in Craft/Material Studies from VCUarts where she studied wood and clay. In addition to her craft studies, Alex worked as an outdoor guide in her hometown Richmond, VA and a crew member on sustainable home-building sites in Spain, Ireland, and Utah. Alex values traditional craft and building practices as a means to restore our connection to the natural world and ignite wonder in our daily experience.
Jenny Monfore
Jenny grew up in Montana and Alaska and is a bit of a nomad, having lived in many parts of the country in pursuit of homesteading skills and unique learning opportunities. She is passionate about leading a simple, healthy lifestyle and having diversified skillsets to rely on. She is a massage therapist, old time musician and square dance caller, aspiring jeweler and small-time organic farmer. In her free time, you can find her playing fiddle tunes, growing flowers, taking saunas, hiking, and hanging out at the library. Coming to North House from North Carolina, she's excited to try out a bunch of new crafts and wear lots of warm sweaters.
Jake Fee
Known for his chipped front tooth and pointy left ear, Jake has worked as a penguin rehabilitator, website deconstructor, ecological housing designer, southern Minnesota river guide, lending library coordinator, snake handler, outdoor adventure leader, and dinosaur ventriloquist. During his internship, he is dedicated to perfecting the pancake and nålbinding a complete outfit.
Nia Zekan
Nia Zekan is interested in making craft accessible. After a warm introduction to wood at Women's Woodshop in Minneapolis, she is looking forward to learning from North House as an organization—where community is at the core of craft. In her free time you can find her running, writing poems, carving, and taking dips in Lake Superior.
Hear from Former Interns
Two former interns share their perspectives on the internship and talk about what they went on to do afterwards in North House's 20th Anniversary video below. The video is queued up to begin at the intern interviews, but we'd recommend starting from the beginning and watching the whole thing if you have the time — it's worth it!
NORTH HOUSE FOLK SCHOOL-Celebrating 20 Years Of Teaching Traditional Northern Craft from Layne Kennedy on Vimeo.