Visitors are always welcome. Take a course, check out our public programs or special events, sail on our schooner Hjørdis, or browse through our school store.
School Store Hours
8am - 5pm, 7 days a week
Things to do
Daily Sailing
Coursework
Public Programs
Events
School Store
Getting here
Grand Marais is located on the shore of Lake Superior, along scenic Highway 61, about two hours north of Duluth, Minnesota.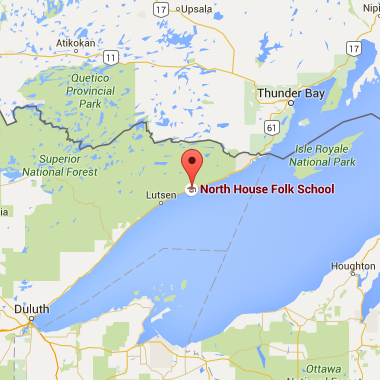 Automobile
From Chicago: 575 miles
From Duluth: 110 miles
From Milwaukee: 502 miles
From Minneapolis-St.Paul: 275 miles
From Thunder Bay, Ontario: 80 miles
Carpool info available at North Shore Rideshare
Shuttle Service available from Duluth through the Superior Hiking Shuttle
Airplane
Thunder Bay International Airport
Duluth International Airport
Minneapolis-St.Paul International Airport
Staying here
Places to sleep
Places to eat
Other things to do in Cook County