Program Overview
Our Artisan Development Program fosters the growth of the next generation of traditional craft artisans. It offers professional development including mentorship, education practice, and studio space for artisans committed to pursuing craft education as a professional pathway. We believe that the future of traditional northern craft must be nurtured amongst the emerging artisans of today—and that our campus is an exciting place for that growth to happen.
Resident Artisans in the program build in-depth experience in their craft, while enhancing the vitality of North House Folk School. They cultivate meaningful relationships, develop craft and teaching skills for future leadership, and forge connections with regional, national and international institutions and artisans.
Read the Resident Artisan Blog!
Program Vision and Direction

The Artisan Development Program began in 2017 with an initial cohort of two artisans. Each year two additional resident artisans join the program, with each cohort spending two years in the program.
The program of study for artisans includes the following:
Craft Study- engagement with a professional mentor, dedicated studio space, budget for mentorship, materials, and tools
Teaching Skill Development- assisting instructors in courses at North House, independent teaching for North House, complete resource improvement projects to benefit classrooms
Professional Development and Public Engagement- traveling to conferences, festivals, and regional events to build professional networks, sell work, and represent North House, as well as demonstrating and representing program on campus. Participating in artist development trainings and opportunities.
International Connections- assist in creating opportunities for international instructors to visit and teach at North House, spend several weeks travelling and researching craft in Scandinavia in second year of the program
Application Information

Prospective applicants prepare an in-depth application to become Resident Artisans. The application process includes submitting written materials, a portfolio, and references. Application materials will become available mid-summer and are due September 15th for the cohort entering the program in 2019. Interested applicants are encouraged to sign up for our e-newsletter to be alerted when application materials become available.
Current Artisan Development Program Participants
Angela Robins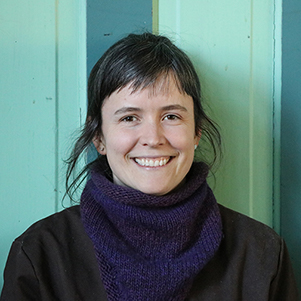 Angela Robins is a woodworker and educator, inspired by the curved forms found in Scandinavian and Japanese wooden crafts, in particular the boat and bowl. Raised in the U.S. and Japan, her interest in traditional crafts was sparked from seeing images of wooden Japanese fishing boats. After the 2011 earthquake and tsunami of northeastern Japan, she returned to her hometown and visited with traditional craftspeople in the region. Her first opportunity to study traditional woodworking and crafts was at North House Folk School, where she was an intern in 2013. Since then she taught skin on frame wooden boatbuilding at a youth development program, Urban Boatbuilders, for three years, and continues to teach the ancient textile technique, nålbinding, to students of all ages. In 2015 she received a Minnesota Folk & Traditional Arts Grant to study Scandinavian green wooden bowl turning with Jim Sannerud. In the spring of 2015, she assisted boatbuilder and researcher Douglas Brooks with the documentation and building of a traditional wooden fishing boat with one of the last boatbuilders in northeastern Japan. As a participant in the Artisan Development Program, she will focus primarily on her wooden bowl turning and carving practice. Visit Angela's website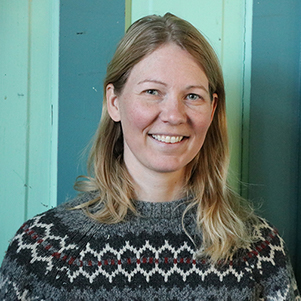 Marybeth Garmoe
Marybeth was born in the Midwest and spent her childhood summers exploring the forests and lakes of Northern Wisconsin, poking under logs, crafting things for play from found grapevines and bark pieces, and sneaking occasional snacks on wild onions or young dandelion leaves when her parents weren't looking. After studying Ecology and Forestry, she held multiple jobs working in remote backcountry settings and with people who had strong ties to the land and rich cultural histories and traditions inspired by those landscapes. Those experiences, combined with multiple folk school internships, influenced Marybeth to delve more deeply into the world of traditional craft. After gaining years of experience turning wood, carving spoons and tying broomcorn brooms, she went rogue, quit her job, and started making her living and lifestyle by selling her hand-crafts, teaching and harvesting wild foods. She is continually inspired by the idea of living in harmony with the seasons - growing, crafting and harvesting most of what she needs and limiting consumerism to what is necessary and affordable. Visit Marybeth's website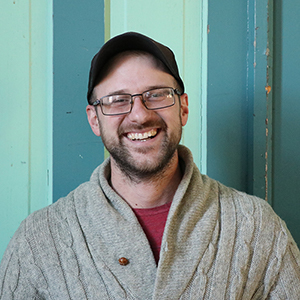 Mike Loeffler
Mike Loeffler is a wood worker inspired by natural forms and embellished wooden folk art. Although he was always fascinated with wood, he had the opportunity to explore craft through an internship at North House in 2011. His last name, Loeffler, is a German occupational name given to spoon makers in the middle ages. This made spoons a meaningful entry point to the world of craft. After a stint of farm jobs he worked as carpenter in the Twin Cities continuing to pursue his woodworking passions on the side. Recently, Mike has been exploring fågelskålar (bird shaped ale bowls), small furniture design, as well as some traditional building techniques. With the support of a Minnesota State Arts Board grant in 2017, he was able to study and build a number of grindbygg timber frames with North House instructor Peter Henrikson. Visit Mike's website