Program Overview
Our Artisan Development Program fosters the growth of the next generation of traditional craft artisans. It offers professional development including mentorship, education practice, and studio space for artisans committed to pursuing craft education as a professional pathway. We believe that the future of traditional northern craft must be nurtured amongst the emerging artisans of today—and that our campus is an exciting place for that growth to happen.
Resident Artisans in the program build in-depth experience in their craft, while enhancing the vitality of North House Folk School. They cultivate meaningful relationships, develop craft and teaching skills for future leadership, and forge connections with regional, national and international institutions and artisans.
Program Vision and Direction
The Artisan Development Program began in 2017 with an initial cohort of two artisans. Each year two additional resident artisans join the program, with each cohort spending two years in the program.
The program of study for artisans includes the following:
Craft Study- engagement with a professional mentor, dedicated studio space, budget for mentorship, materials, and tools
Teaching Skill Development- assisting instructors in courses at North House, independent teaching at North House, complete resource improvement projects to benefit classrooms
Professional Development and Public Engagement- traveling to conferences, festivals, and regional events to build professional networks, sell work, and represent North House, as well as demonstrating and representing program on campus. Participating in artist development trainings and opportunities.
International Connections- assist in creating opportunities for international instructors to visit and teach at North House, spend several weeks traveling and researching craft in Scandinavia in the second year of the program
Current Resident Artisans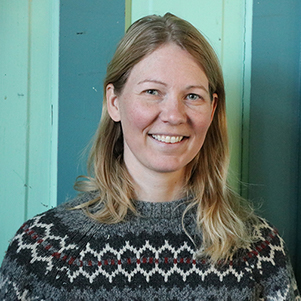 Marybeth Garmoe
Marybeth was born in the Midwest and spent her childhood summers exploring the forests and lakes of Northern Wisconsin, poking under logs, crafting things for play from found grapevines and bark pieces, and sneaking occasional snacks on wild onions or young dandelion leaves when her parents weren't looking. After studying Ecology and Forestry, she held multiple jobs working in remote backcountry settings and with people who had strong ties to the land and rich cultural histories and traditions inspired by those landscapes. Those experiences, combined with multiple folk school internships, influenced Marybeth to delve more deeply into the world of traditional craft. After gaining years of experience turning wood, carving spoons and tying broomcorn brooms, she went rogue, quit her job, and started making her living and lifestyle by selling her hand-crafts, teaching and harvesting wild foods. She is continually inspired by the idea of living in harmony with the seasons - growing, crafting and harvesting most of what she needs and limiting consumerism to what is necessary and affordable.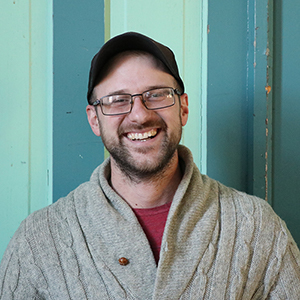 Mike Loeffler
Mike Loeffler is a wood worker inspired by natural forms and embellished wooden folk art. Although he was always fascinated with wood, he had the opportunity to explore craft through an internship at North House in 2011. His last name, Loeffler, is a German occupational name given to spoon makers in the middle ages. This made spoons a meaningful entry point to the world of craft. After a stint of farm jobs he worked as carpenter in the Twin Cities continuing to pursue his woodworking passions on the side. Recently, Mike has been exploring fågelskålar (bird shaped ale bowls), small furniture design, as well as some traditional building techniques. With the support of a Minnesota State Arts Board grant in 2017, he was able to study and build a number of grindbygg timber frames with North House instructor Peter Henrikson.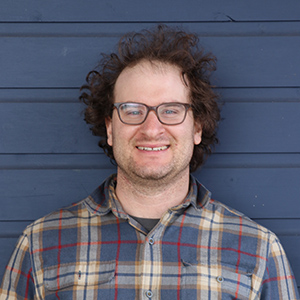 Josh Tolkan
Josh spent his youth paddling rivera of Northern Wisconsin and sailing on Lake Michigan. While attending Carleton College he began paddling Minnesota's Boundary Waters and sailing the midwest collegiate racing circuit. After spending a summer teaching sailing at the Center for Wooden Boats in Seattle, he became a hobby boat builder. During seven years spent as an affordable housing project and construction manager he built a cedar strip canoe, a nutshell pram and remodeled an RV trailer into a mobile kitchen. Finally Josh decided he had had his fill of management life and needed to be using my hands on a daily basis. In 2016 he enrolled at the Northwest School of Wooden Boat Building near Port Townsend, Washington. His year of school culminated in a third place finish for his team at the Port Townsend Wooden Boat Festival's 3 day Boat Building Challenge! In the fall of 2017 he went to work for Wilderness Inquiry in Minneapolis, Minnesota. There he redesigned and prototyped Wilderness Inquiry's 24′ Voyaguer canoe and then helped Wenonah Canoe prepare to mass produce that design for Wilderness Inquiry.
Josh is excited to spend two years as an Artisan in Development at North House. He hopes to inspire the North House and Grand Marais community into the history and possibilities of traditional wooden boats, and to use his time here to launch himself into a career as a self-employed boat builder.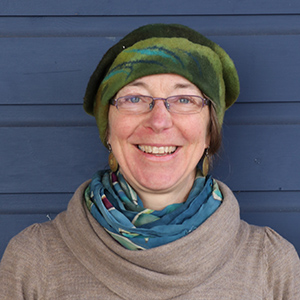 Elise Kyllo
Bio coming soon!