Winterers' Gathering & Arctic Film Fest 2021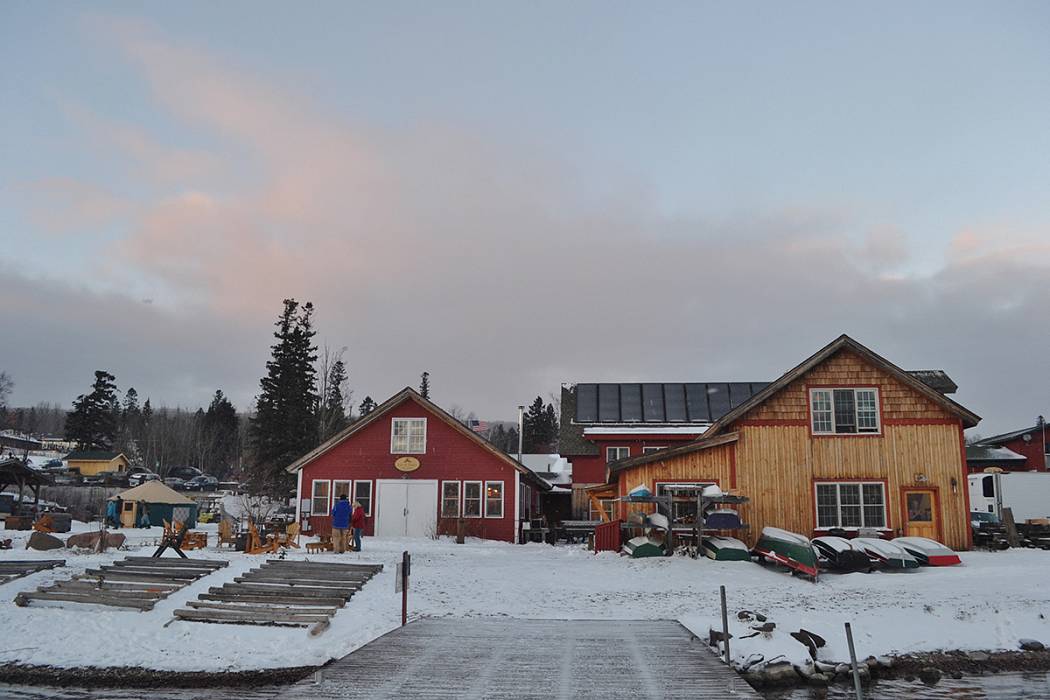 Overview
Celebrate the crafts, customs, landscape, history and stories of winter travel and traditional life ways in the North. Featuring winter-centric coursework, a winter tent camp, gear swap, film festival, speakers, this is a classic event to welcome the season of white. We welcome Featured Speaker Jon Turk back to campus with new stories of adventure and reflections on the healing power of nature.
The Winterers' Gathering & Arctic Film Festival is a multi-day educational event that celebrates the crafts, customs, landscape, history and stories of winter travel and traditional life ways in the north. Winter travel enthusiasts and northern culture admirers merge on the North House campus for four days of winter travel seminars, courses and workshops complemented by multiple evenings of inspiring thought-provoking international films about arctic life. Additional online webinars take place November 2-16.
The Winterers—or Les Hivernants as the early North American Voyageurs referred to them– were brave, experienced individuals who signed on after the summer's end to work at winter outposts scattered throughout the 'interior' of North America. In respect for the skills, traditions and spirit of this devoted group, the annual Winterers' Gathering happens each year at the North House Folk School campus on the shore of Lake Superior.
View and print the Winterers' Gathering and Arctic Film Festival Event Guide
COVID PROTOCOLS
As the pandemic continues to plague us, we're adjusting our plans for Winterers' Gathering to keep everyone as safe as we can while still enjoying some socially distanced camaraderie. Here's the run-down on current Covid protocols for this event
Get Out! We're moving as much of the fun as possible outside, including evening film screenings, the chili feed, and featured speaker Jon Turk (yep, the man kayaked the north Pacific. He can give a talk outside in the dark on the shores of the largest lake in the world!). It's a great chance to test your winter wear, so pack heavy and layer up
Mask Up! Put on a mask for any indoor activities you'd like to join in on: from touring the intern final exhibit, skill shares, and film screenings. Indoor film screenings will have limited capacity, reserved free tickets required.
Zoom In! Our speaker series this year will take place as a series of Zoom webinars held in the weeks prior to the event. Enjoy a whole month of inspiring content from the comfort of your own screen.
Event Details
FRIDAY
Open Fire Dinner on a Stick & Outdoor Film Screening
Friday, 5:30pm
Gather around a bonfire and cook over an open fire as a community. Participants bring their own food; we'll provide the fire and the pointy sticks. Sausages to steaks, pudgie pies to home fries, it's all welcome. Beginning at 6:00pm, we'll enjoy a selection of winter short films.
Artisan Development Open Studio
Friday, 3pm-5pm
Drop by the Artisan Development Program studios to meet our Resident Artisans: Emily Derke, Christine Novotny, Nate White, and Laura Brown and see some of their current works in progress. They will also have handcrafts for sale, making this a great opportunity to grab gifts for friends and family—or youself. The Artisan Development Program is a two-year professional development and residency program for craftspeople through North House. Note, masks are required and capacity will be limited. Do a little shopping in the Bowen Gallery located downstairs while you wait!
Location: Betsy Bowen Gallery and Studios building, 301 1st Ave W (upstairs).
SATURDAY
Ready for Winter! Skill Shares and Demonstrations
Saturday, 10:00am-3:00pm
Let's celebrate the new season by heading outside. Get your gear ready or explore a new activity as you chat with the experts about how best to enjoy the season of white. Stop by these drop-in stations to learn, ask questions, and even try your hand. Dress to be warm outdoors or in a chilly well-ventilated building, bring a mask. Families welcome!
Snowshoe Lacing Practice and Repair Advice with John Beltman: 10am-3pm
Ski Waxing 101 with Jerry Wilkes: 10am-3pm
Winter Camping Gear Intro with Stone Harbor Wilderness Supply: 10am-3pm
Sled Dog Meet and Greet with Points Unknown Dogsledding: 11am-3pm
Firewood Preparation with Paul Linden: 10am-3pm
Fix your Holey Socks with Elise Kyllo: 10am-1pm. Bring your socks or sweaters with holes and learn to repair using needle felting! Small materials fee payable to instructor ($10)

Mukluk Repair and Restoration Demonstration: Advice and Opinions with Greg Wiess of Lost Creek Outdoor School: Got sticky bottoms or cracked heels? Bring in your mukluks in disrepair and get advice on if and how to fix 'em (or send them home with Greg for a repair job). 10am-3pm
The Great Gear & Ski Sale
Saturday, 10:30am – 11:30am
Bring your outdoor equipment to sell or get in on some great bargains and buy. Registration forms to sell your gear are ready. Backcountry skis to winter canvas tents. Ice skates to kites. Winter boots to down jackets. All are welcome.
Registration for items in swap is required! Registration forms are available online in advance and will be provided Saturday Morning on-site as well.
The Deep Freeze Chili Feed
Saturday 6pm
Bundle up and grab your bowl for this traditional winter favorite: chili & freshly baked cornbread. Hot chili (your choice: vegetarian or meat) is cooked up in the kettle and eaten in the great outdoors around a cozy campfire. ($10/person paid at the door)
Featured Speaker Jon Turk
Saturday, November 20
7:00pm
One of the true joys of 2021 has been reuniting with old friends to hear their stories, and learn how they have grown and changed in this strangest of time periods. Or, at least to hear what they've been watching on tv. In that spirit, we are delighted to welcome our old friend and consummate adventurer Jon Turk to campus as this year's Featured Speaker at Winterers' Gathering. From his Siberian trips to his more recent ventures into warmer climes, Jon's stories are the very best kind-- thought-provoking, surprising, and resonant. Given the times, we've invited our brave adventurer friend to address outdoors on the commons, weather permitting. If not, a zoom link will be shared.
Shamans Heal; Ceremony Heals; but Nature is the Great Healer
In Siberia: I stood naked on one leg, in the shamanic pose of flight, soaring to the Other World with Kutcha the Raven. And I was healed. In Africa: I tracked a lion through the savannah scrub, armed only with a wooden club, a weapon that predates stone tools.
"How did our frail, slow, Stone Age ancestors survive, on the savannah and tundra?" The answer is that our tribal togetherness, our cooperation, art, music, and ceremony endowed us with collective strength and an inner, spiritual power to persevere.
But there is a dark side: In Africa, I was hunted by men with guns, who were motivated by collective tribal mythologies convincing them to want to kill me. Join Dr. Jon Turk, to embrace the ancestral origin and modern power of myth and ceremony. But also, to be aware that our genetic propensity to be loving, cooperative human beings has, all too often, been hijacked for evil in this oil-soaked, consumer-oriented, internet-crazed, greenhouse-warmed world. In all the madness and chaos, all the uncertainty, mass movements, and group-think, one fact is stable and forever: Presence in Nature is the Great Healer.
Dr. Jon Turk
Jon Turk earned a Ph.D. in organic chemistry in 1971 and was nominated by National Geographic as one of the Top Ten Adventurers of the Year in 2012. Between these bookends, Jon co-authored the first college level environmental science textbook in North America, followed by 30 additional texts in environmental, physical, and earth sciences. At the same time, he kayaked around Cape Horn and across the North Pacific from Japan to Alaska, mountain biked across the northern Gobi in Mongolia, and made numerous first ski descents and first rock climbing ascents around the globe. During extended travel in northeast Siberia, Jon's worldview was altered by Moolynaut, a Siberian shaman, and his later books reflect these spiritual journeys.
ALL WEEKEND
Arctic Film Festival
This one of a kind festival features films from around the globe that visually tell the story of the North. Documentaries, features and shorts showcase arctic landscapes, traditional cultures, northern adventures and changing climates. All film screenings are free and held in the Blue Building. Masks required; limited free tickets will be available one week prior to the event in order to manage crowd capacity. See the full schedule and ticket information here.
Member Benefit: Skill Share Demonstrations
These short intensive sessions focus on particularly handy skills. Free. Masks required.
Harborside Winter Tent Camp**
An opportunity for winter campers to set up their shelter near campus, whether it be a canvas wall tent, an expedition or 4-season nylon-grade tent, or a traditional Mongolian yurt, and share information and ideas about winter camping in the elements of cold weather. Participants are invited to be a part of the Winter Tent Tour scheduled on Saturday at 2pm.
Costs - $10/night (non-electric) $20/night (electric)
(**registration required)
Weekly Webinars Throughout November
We'll host a variety of presentations on winter-related topics: from arctic wildlife to camping tips, expeditions to winter poetry, join us on Zoom for a weekly webinar. Content available on demand at North House through the end of November. If you can't join us in person for Winterers' Gathering, here's a great way to stay connected.
Hike, Bike or Ski? Hut to Hut American style with Laurel Bradley and Sam Demas
November 2, 7:30pm CT, Free Registration Required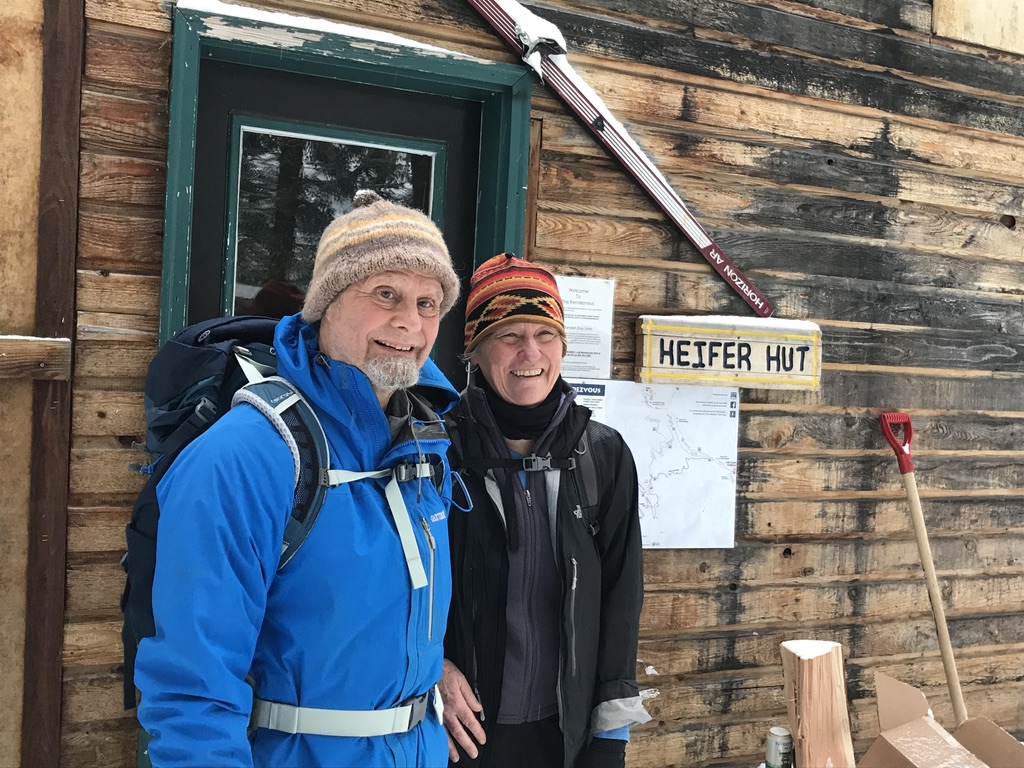 Join the authors of Hut to Hut USA: a Complete Guide for Hikers, Bikers, and Skiers and plan a hut trip! What is a hut, anyway? What is special about hut-to-hut travel? Where are the US opportunities to ski, hike, or bike through wild places, taking overnight shelter in comfortable huts? Laurel and Sam, a retired art curator and librarian, traveled almost 600 trail miles researching the book which presents sixteen hut systems from Alaska to New England, the west coast to the upper Midwest. They will engage the NHFS audience in imagining a few sample trips, share stories of their adventures, and invite broader musings on the future of huts
The Real Valkyrie: A Warrior Woman in the Viking Age with Nancy Marie Brown
November 9, 7:30pm CT, Free Registration Required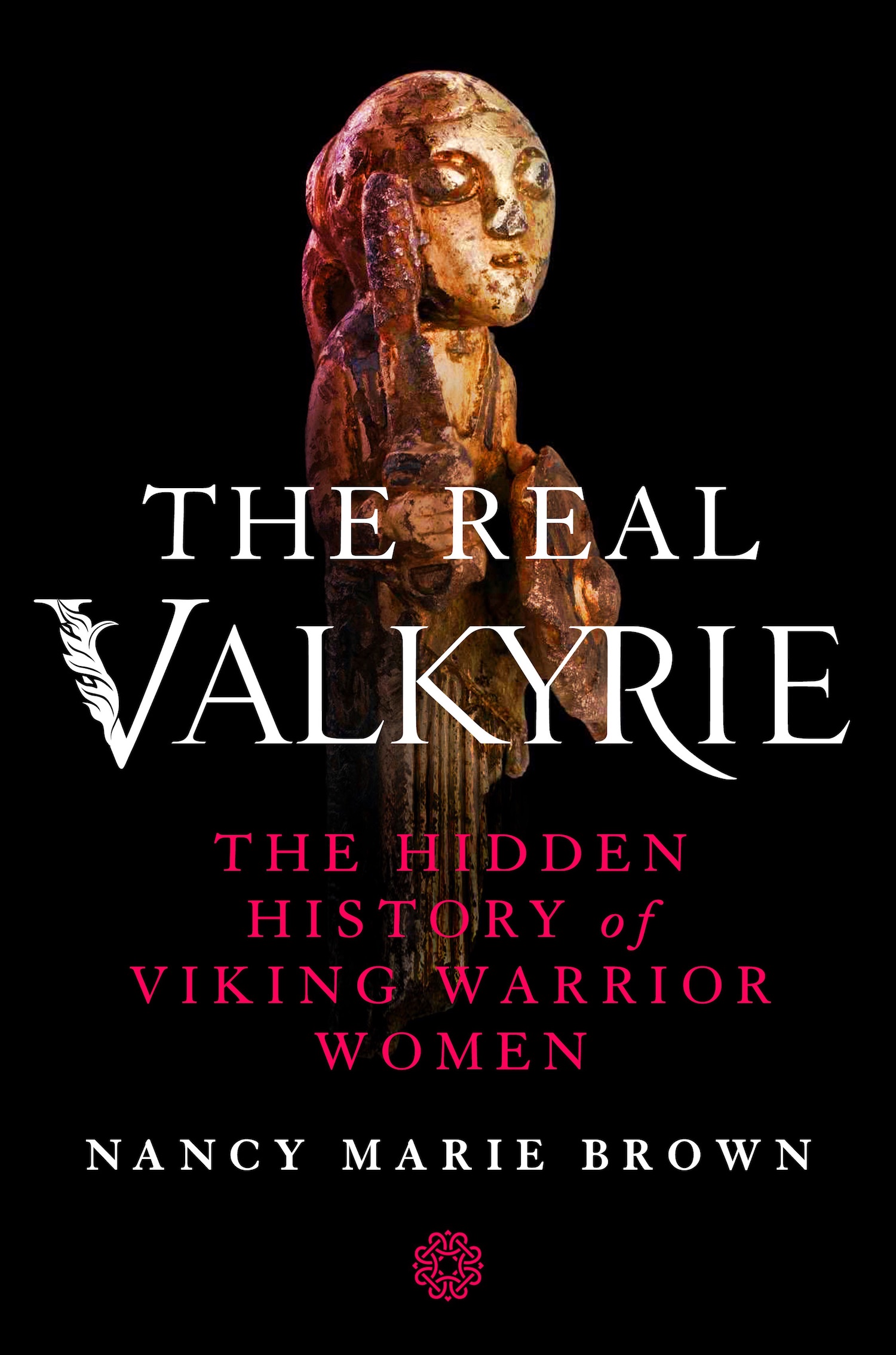 In 2017, DNA tests revealed to the shock of many scholars that a Viking warrior in a high-status grave in Birka, Sweden was actually a woman. What does the Viking world look like if we abandon our gender stereotypes? In "The Real Valkyrie," author Nancy Marie Brown weaves together archaeology, history, and literature to imagine the life and times of this one warrior woman in the Viking Age—and through her to show that Viking women had more power and agency than historians have imagined.
The Longest Way with Emily Ford
November 11, 7:30pm CT, Free Registration Required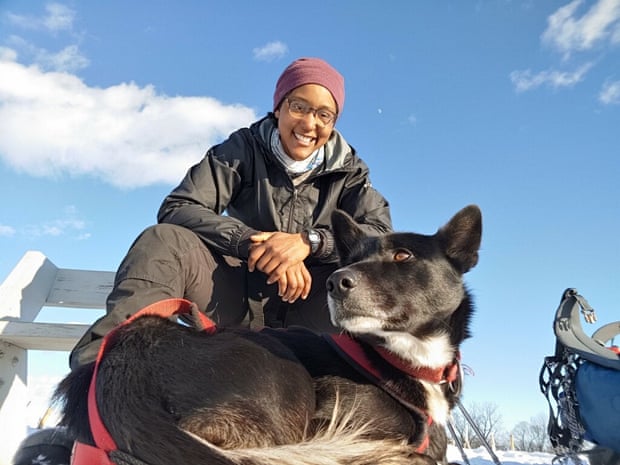 Emily Ford and borrowed dog Diggins hiked the 1200 mile National Scenic Ice Age Trail in the winter of 2020/2021. She was the first woman to complete a thru-hike in the winter. In doing so, she has become an advocate for increased diversity and representation in outdoor pursuits. A short film made about her will be part of the Arctic Film Festival at North House.
Building the LAFTET BADSTUA (Timber Sauna) - Axe me How I Spent the Pandemic with Jane Laurence and Fred Livesay
November 16, 7:30pm CT, Free Registration Required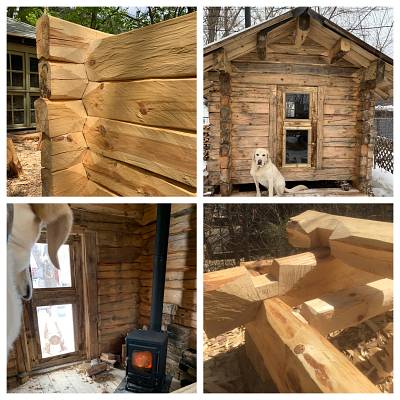 With tools forged by Scandinavian blacksmiths, and knowledge and friendships gained while crafting the Skjelter and Stavlinebygg on the North House campus, this group of sloyders was all set to take on a project... but thanks to Covid, they had nowhere to go. So they decided to set up an outdoor workshop in a backyard in the heart of St. Paul. They designed a little building, hand hewed Red Pine logs and used Norwegian 'lafting' joinery to craft a sauna. Over 15 months, they found exercise and social connection as the Lafted Badstua took shape. Neighbors, friends and curious walkers frequently stopped by to watch and chat. Long winter evenings often became cookouts over a fire, creating connection through craft all while distantly socializing. They'll share photos and memories of the journey!
Course Offerings