Thanks to all who attended Unplugged this year, it was a roaring success. Keep your eyes on the webpage for Unplugged 2024. Info about next year's event will begin to be released in spring 2024.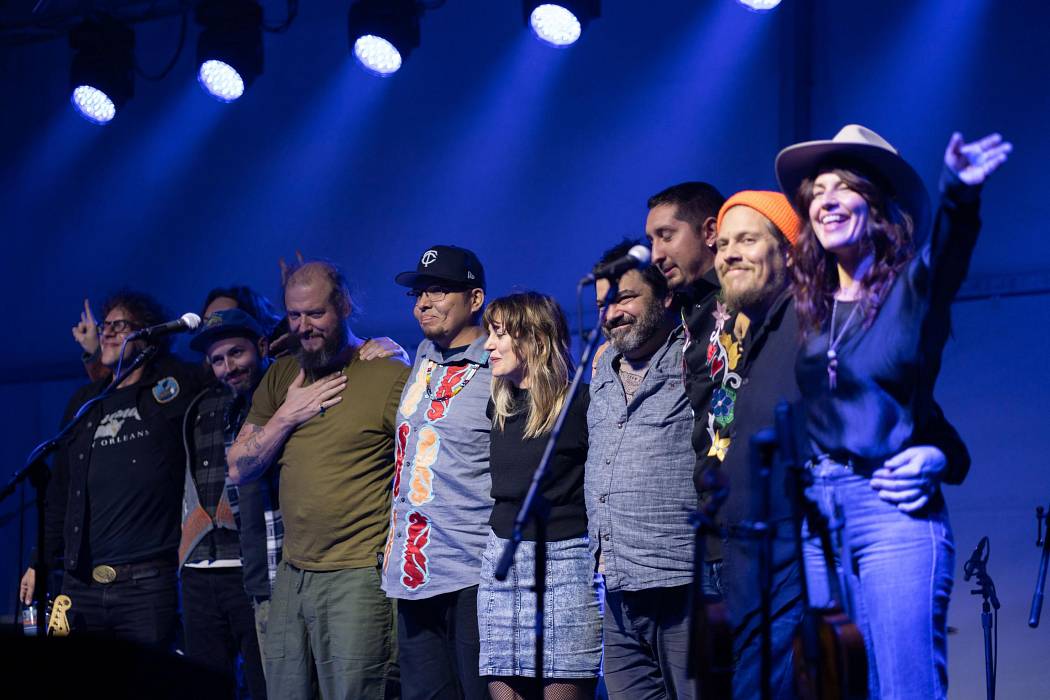 Overview
Celebrate the Mission, Sustain the Dream
This year's Unplugged will continues the tradition of incredible music, world class craft, and the best in regional food and beverages - all right on the harbor in Grand Marais. It's an unforgettable weekend you won't want to miss!
Purchase Tickets Event Schedule
North House gives special thanks to Visit Cook County for sponsoring this event, and extra special thanks to Odyssey Resorts for their support of the community concert.
Event Details
Unplugged Featured Performances
Sept. 14 & 15
Doors open at 6pm, Concert begins at 7pm
North House is thrilled to welcome to the Unplugged stage this year Pieta Brown, Sean Carey (S. Carey, Bon Iver), Joe Rainey Sr., Dylan Bizhikiins Jennings, Jeremy Ylvisaker, Mike Lewis (Bon Iver, Happy Apple), and Barbara Jean Meyers (Dusty Heart). Together they'll be pulling songs from their diverse catalogs for two unique nights of music.
Click to read Detailed Artist Information

Pieta Brown grew up in Iowa in a rural outpost with no furnace, running water, or TV. There, she was exposed to traditional and rural folk music through her father, Greg Brown, the beloved Midwestern folk singer. Continually revealing new layers as both a songwriter and performer, Pieta is recognized as one of modern Americana's true gems. Pieta has toured with Mark Knopfler, John Prine, Amos Lee, Brandi Carlisle, JJ Cale, Ani Difranco, Mavis Staples, and Calexico, among others. She has co-written songs with and made recent guest appearances on albums by Calexico, Amos Lee, and Iris Dement. Instagram - Pieta Brown (@pieta_music).

Sean Carey has become an essential collaborator within the Bon Iver community and beyond over the past 15 years. Through his band S. Carey, he has fostered his own work through themes of nature, love, heartbreak, and sustainability. Carey's heartfelt lyricism often lives within a bed of lush and beautiful sounds. Carey resides in Eau Claire, Wisconsin, where he spends most of his time out of doors: walking, mushroom hunting, or most likely standing in a stream trying to fool fish with flies and contemplating the cosmos. Instagram – @scareypics.

Joe Rainey Sr. is an enrolled member of the Red Lake Band of Chippewa Indians in Northern Minnesota. He is a well-traveled pow-wow singer and pow-wow music archivist. He attributes his love and knowledge of music and Native music to his grandmother, Ruth, his past music teachers in school, and to older drum brothers/drum teachers. His focus now is to ensure the transmission of the teaching cycle of pow-wow singing and protocol to the next generation.

Dylan Bizhikiins Jennings is a member of the Bad River Band of the Lake Superior Chippewa Tribe and a member of the Marten Clan. He served two consecutive terms as a tribal council member. Bizhikiins Jennings is a life-long Ojibwe language/culture learner and practitioner, and enjoys making music and creating short videography projects.

Jeremy Ylvisaker is a multi-instrumentalist, composer, producer, teacher, and video artist who has worked with John Prine, Bon Iver, Jenny Lewis, Andrew Bird, Anaïs Mitchell (Hadestown), Prince's original New Power Generation members in tribute after he passed, and many others. He has put out two solo records as well as several as a member of the group Alpha Consumer. For fun he makes even more art with his family and friends.

Mike Lewis is a Grammy Award-winning multi-instrumentalist who has called the Twin Cities home his entire life until a recent move to the North Shore. He has toured the world extensively, performing and recording with countless well-known artists across many genres. He is a founding member of Happy Apple, Fat Kid Wednesdays, and Alpha Consumer, and performs with Bonny Light Horseman, Anaïs Mitchell, and Bon Iver.

Barbara Jean Meyers grew up immersed in a world of music, honing her early gift for the violin and a musical legacy passed from grandmother to mother to daughter, into a sharp eye for songwriting and a skilled hand as a multi-instrumentalist. In addition to releasing two solo albums, she is a founding member of the band Dusty Heart and has contributed to a wide variety of musical projects through recording and live performance including Bonny Light Horseman, Jeffrey Foucault, Jenny Lewis, Mouse on Mars, and Bon Iver.
Beverages will be available to purchase during the event from Voyageur Brewing, North Shore Winery, and Fulton Beer alongside non-alcoholic options from The Big Lake. Baked goods from Crosby Bakery will also be for sale.
ASL interpretation is available during Friday night's performance. Contact tmorse@northhouse.org for more information.
Purchase Tickets Event Schedule
Family Concert
Sept. 16
Doors open at 9am, Concert begins at 10am
The second year of a new tradition: a free family concert for all ages. Justin Roberts has been writing and performing songs that capture the magic of childhood experiences, entertaining audiences for over 25 years!
There will be some chairs available in the back of the tent, but families are encouraged to bring a picnic blanket to choose their own spot up front. This concert is supported by Odyssey Resorts and Superior Creamery.
Come to campus early and get your hands on craft! Join North House staff for a fun morning of making your own instruments from recycled materials 9am-11am.
For an added sweet treat, ice cream from Superior Creamery will be available for purchase.
Birch Bark Bash Celebration & Fundraiser
Sept. 16
Social Hour begins at 5pm, Dinner begins at 6pm
The weekend reaches a crescendo with the Birch Bark Bash—North House's signature fundraising dinner with incredible food from Chef Scott Graden (New Scenic Café), along with a special celebration.
Special thanks to our beverage providers North Shore Winery, Fulton Beer, Voyageur Brewing, and Vikre Distillery (also providing non-alcoholic options).
Purchase Tickets Event Schedule
Featured Speaker Kelly Church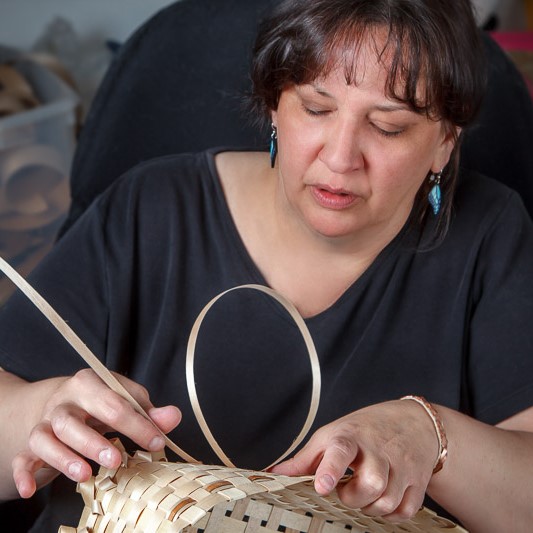 Kelly Church will discuss her work, the impact of the Emerald Ash Borer and her efforts to preserve the black ash weaving tradition. She'll discuss inspiration from her past as a fifth generation basket weaver and offer hope for the future.
Friday September 15, 10am-12pm. Registration Required. $25 registration + $15 materials fee. At North House
Participants will weave a small, round, traditional fancy basket made from black ash. Kelly will include lessons about ash as students weave.
Drop-In Mini Course: Birch Bark Biting
Friday, September 15, 3:00-5:00pm. Grand Portage National Monument
Birch bark biting is an old style of embellishment used by Ojibwe and Cree peoples for many centuries. Kelly Church will teach how to peel bark, bite floral, butterfly and dragonfly designs, and frame them to go home. Open to anyone who can follow directions and have teeth.
Black Ash Traditions, the Emerald Ash Borer, and Saving Seeds
Saturday, September 16, 12pm-1:30pm Blue Building, Free
Black Ash Pounding Demonstration
2-3pm Saturday at North House, Free. Observe and learn as Kelly transforms a Black Ash log into delicate strips for weaving.
Folk Artisan Marketplace
The Folk Artisan Marketplace features a sampling of the artisan instructors of North House and the chance to meet the hands-at-work behind your favorite beautiful and useful items. Baskets, fiber goods, wooden wares, jewelry, leather goods, and more!
Located in the Red Building on the North House Campus
Friday, noon-7pm and Saturday 10am-4pm
Points North Online Auction
Sept. 8-17
From unique North Shore experiences to one-of-a-kind instructor craft, place your bids and support North House's mission! Bid early and bid often! Points North features hundreds of Auction Items from North House instructors, supporters and favorite partner business. Online bidding is open for 10 days. All proceeds support North House's Programs, Youth Initiatives, Events, Instructors and Scholarships. The Points North Online Auction brings the story of the North to life, celebrating the Northern Neighborhood we are honored to call home. Get your bids in before the auction closes on September 17th at 8pm Central Time.
Volunteer
Unplugged is an all-hands-on-deck event and volunteers help make everything run smoothly. Join us to welcome guests onto campus, usher the nightly concerts, set up/take down, or clean dishes. Read the all about this year's Volunteer Opportunities and sign yourself up to help.
If you are already attending the event, don't miss out on other year-round opportunities to volunteer.
Sail Lake Superior
The flagship of the Grand Marais Harbor, Hjørdis shares the name of the mythical Norse goddess of war. Take a trip on this 50' traditionally-rigged steel schooner and gain access to both the largest lake in the world and experience Grand Marais as it was approached in the centuries before Highway 61 — from the water. Book a two hour sail during Unplugged here.
Course Offerings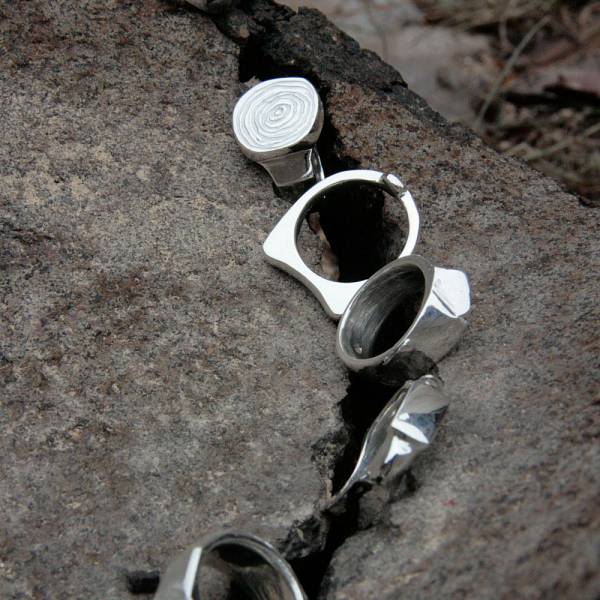 Tue, Sep 12th, 2023 – Thu, Sep 14th, 2023
Day 1: 3:30-6pm; Day 2: 9am-5pm; Day 3: 9am-3pm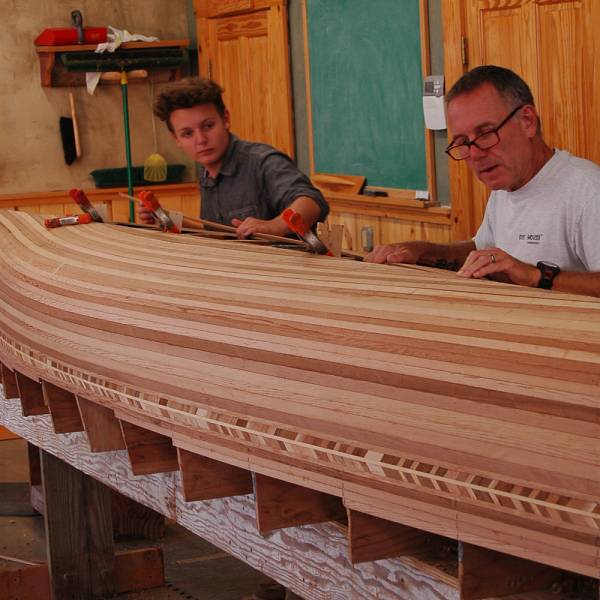 Sat, Sep 9th, 2023 – Fri, Sep 15th, 2023
9am-5pm each day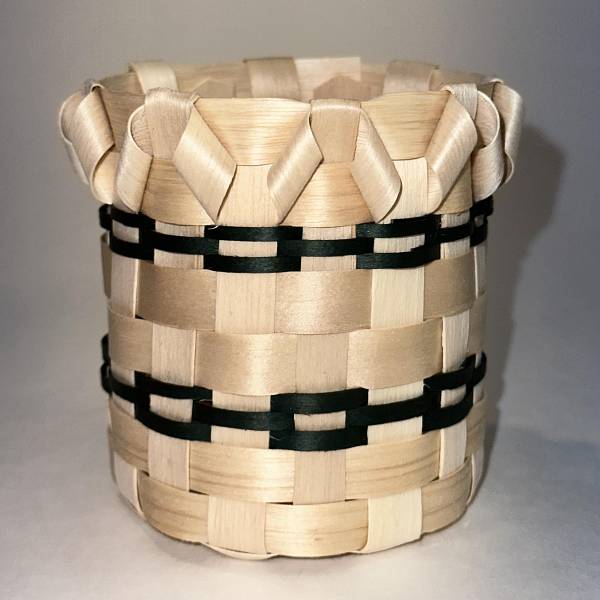 Fri, Sep 15th, 2023
10am-Noon
Sponsors