Wood Week
A few weeks ago a horde of wood workers descended on campus to participate in wood week. The event was a celebration of wood and a fantastic opportunity to create community with other passionate and curious wood workers. It was a blast as usual with many familiar faces and new friends.

Part of the Artisan Development Program includes assisting on various classes through out the year. The idea is that participants will have the opportunity to see various teaching styles, have an opportunity to do some teaching with out taking on a full class, and, in many cases, learn new skills by observing the talented folks who pass through North House.

During wood week I was able to assist on a Viking era carving class taught by guest instructor Jay Haavik. Jay traveled to northern Minnesota from his home in Seattle to join us for the event. He was thelead carver on the Oseberg viking ship replica which is covered in elaborate carvings. It was a treat to see Jay's presentation about this enormous project. If you want to learn more about it check out this link. It's fascinating stuff.
During the class students worked on relief carving designs inspired by stav church portal carvings. Jay was clearly passionate about the work and it was fun to absorb some inspiration and a few new techniques as I sat in on the class.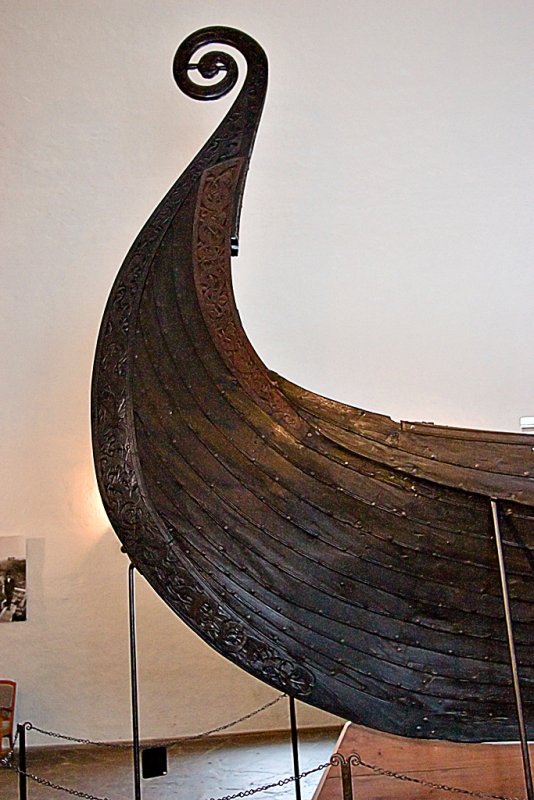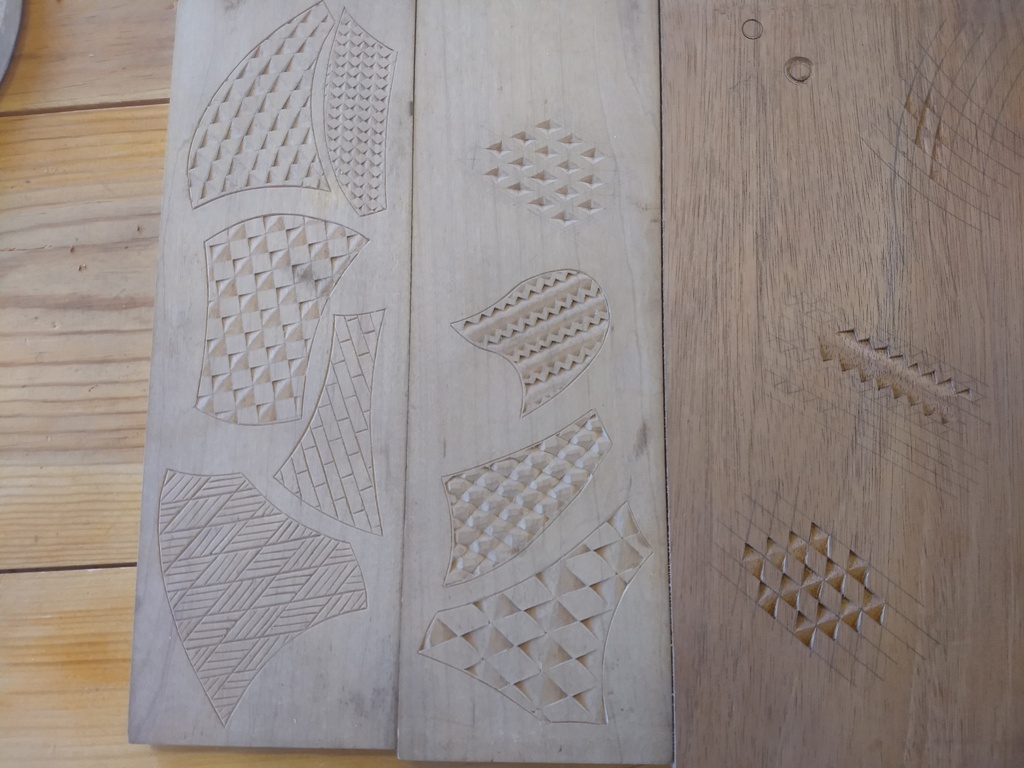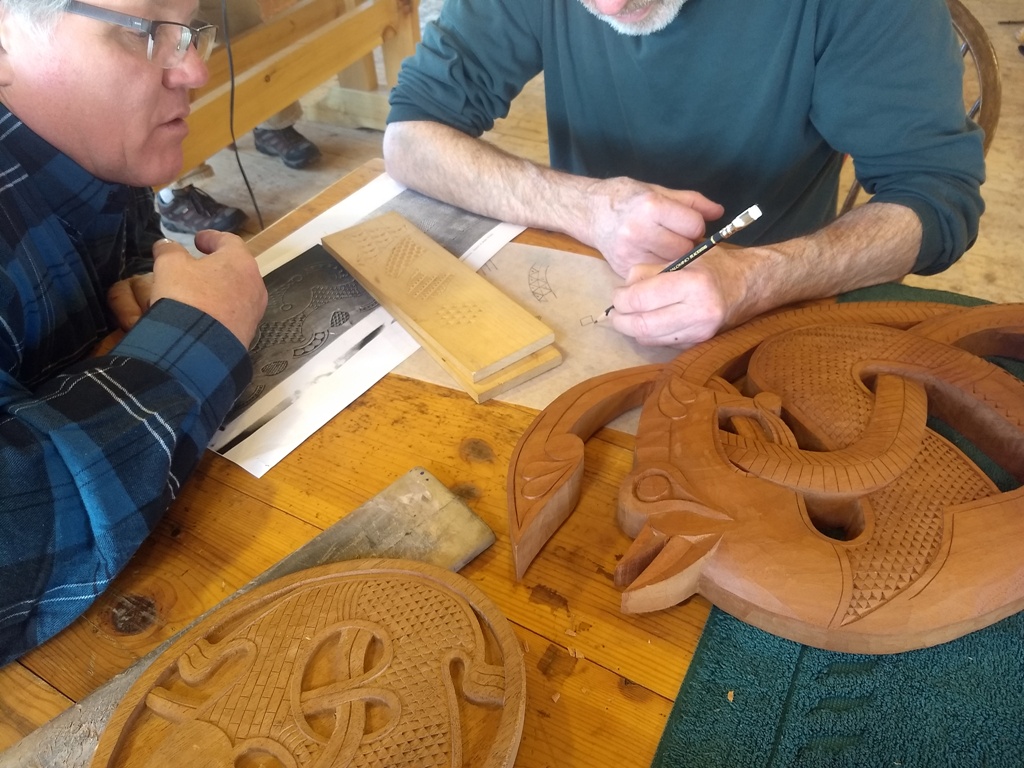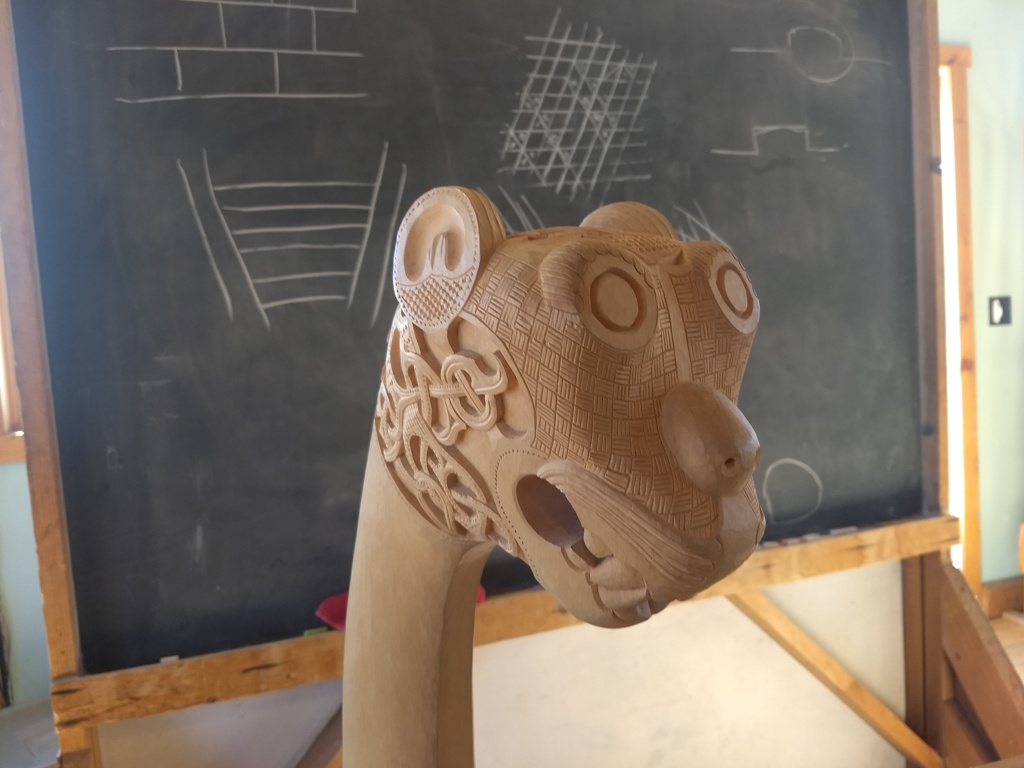 Borrowing from the patterns and styles shared in the course I carved some details into the wooden bird sharped ale bowls (olhonor, fagelskalar) that I've enjoyed making for the last few years. The results are exciting as it adds interest with new depth and shadow. I'm looking forward to more experiments. Thanks to all who attended wood week this year and if you've ever considered attending in the past I'd urge you to join us next year.