Revisiting the Past
Posted on February 15, 2018
Marybeth is one of the newest Resident Artisans in our Artisan Development Program. To learn more about Marybeth click here
As I've been settling into my new shop space and really getting going on some long overdue woodturning, I've had the opportunity to revisit some of my past woodturning, which has really started the wheels in my brain turning as well.
When I started turning wood eleven years ago, I knew nothing about turning green wood or Scandinavian styles of woodenware. All I knew was that I really liked wooden kitchenware and that I could make most of it myself on a lathe. And so my adventures began. At first, teachers told me that the only way to turn was to create twice-turned bowls and other items by turning thick "blanks," coating them in petroleum products and letting them dry for 6-12 months, then putting each one back on the lathe to finish it, sand it to 4000 grit sandpaper and finish it with more super shiny petroleum products. I really wanted to be making these things, so I did what I was told – but something just didn't feel right to me. I was working hard to be less reliant on industrial products and to reduce the amount of chemicals in my life, and I felt that there just had to be another way.
Gratefully, my world started to change when a teacher of mine spoke out against sandpaper (gasp), saying "industry has put a lot of time and money into trying to make plastic look like wood. Why would we put that kind of time and money into trying to make wood look like plastic?" My mind was blown.
And so my path changed as I started learning to finish turn green wood projects while they are still green wood, and trash cans-worth of bowl blanks coated in Anchorseal got shoved into a storage unit. I visited that same storage unit shortly before beginning the Artisan Development Program (I somehow still have them in three different states) and started poking through the containers filled with partially-turned cherry, birch and maple bowls, rolling pins, kitchen mallets, lidded boxes, mortar and pestles, etc. and sadness and nostalgia washed over me as I thought about all of the potential in those trash cans. Some might call me crazy, but I decided to toss a selection of the unfinished projects in my truck and haul them into the shop to see what I could do – without sandpaper. Okay, maybe I've done a little sanding on the rolling pins and honey dippers.
I've been turning a couple of things each week from this archaeological dig, and for the most part I'm reminded about why I love turning green wood so much – the buttery feel as my sharp tools cut through the wet wood, the lack of dust in the air, the interesting and beautiful changes that occur as the pieces dry out – but I've also been excited about the challenge of turning bowls from dry wood without using sandpaper. It's been forcing me to have sharp tools and make precise cuts, and overall I've been pretty happy with what has transpired. I'm not planning on a full return to the practice of turning everything twice, but this has been a nice reminder to me that there are a lot of grey areas in the world of traditional craft. With an open mind and experimental attitude, a diversity of methods could find their places in my toolbox.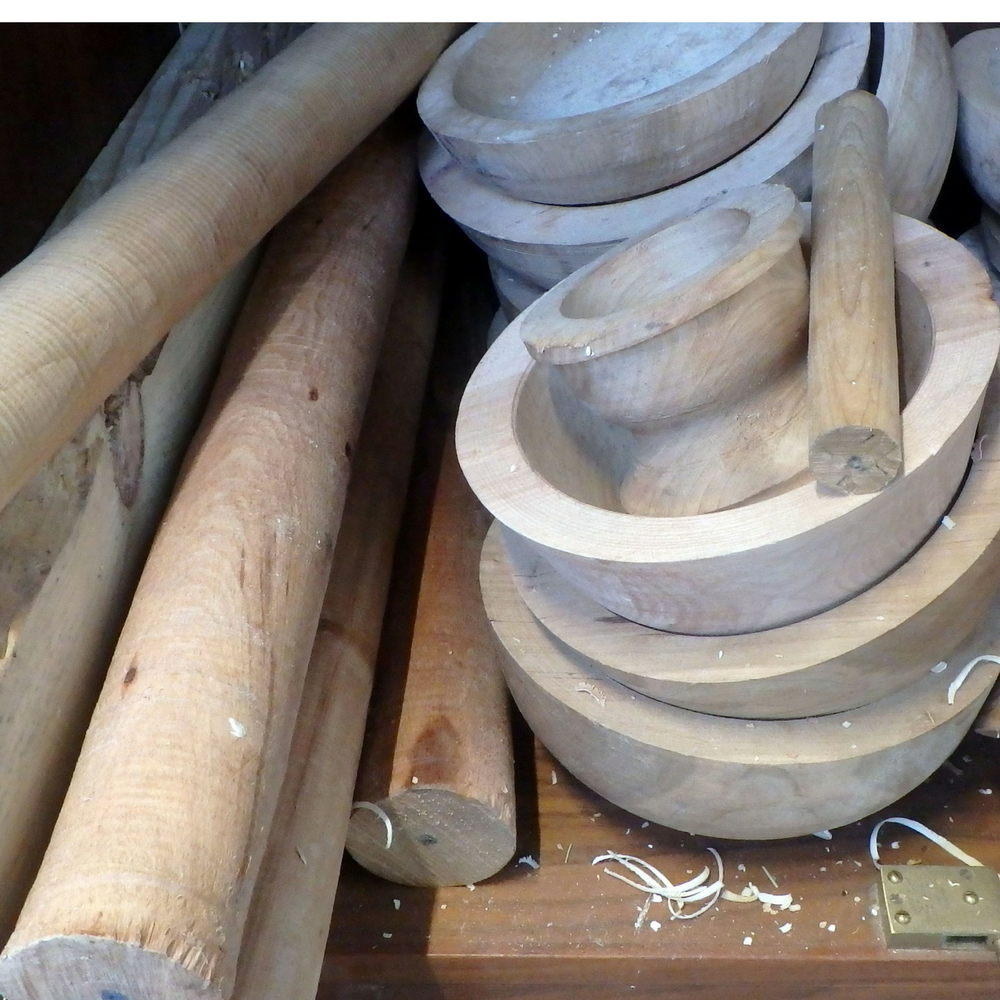 A portion of the bowls, rolling pins, lidded containers, etc. that I recently re-discovered in my storage unit.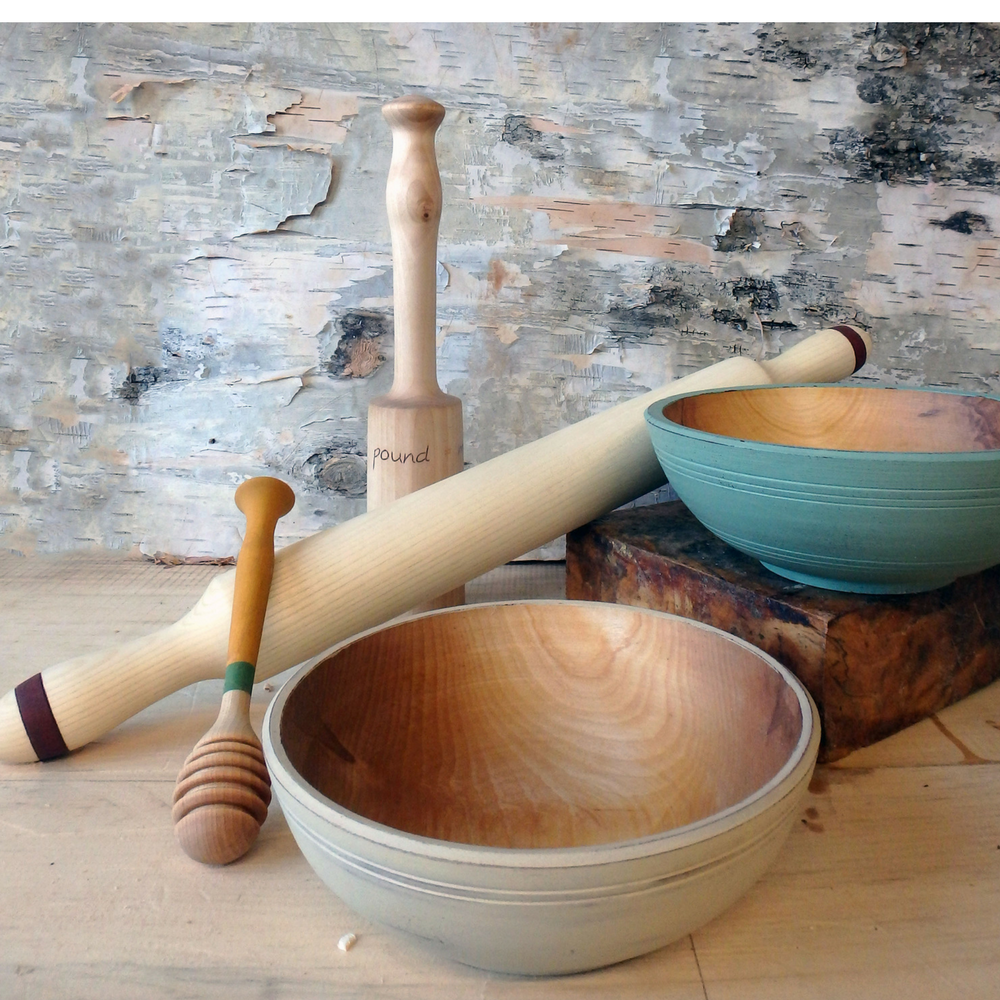 A selection of items turned from my years-old stash of blanks.