Pram Build
Norwegian Sailing Pram Build, North House Folk School by Chris Mattison.
At North House, you can make mittens. Or take a class and make shoes, a bracelet, a knife or a canoe paddle. How about a wooden bowl, a felted bag, or a basketful of bread? You could also opt for something bigger like an Adirondack chair or a spring pole lathe...and the list goes on.
Or, you can build a boat.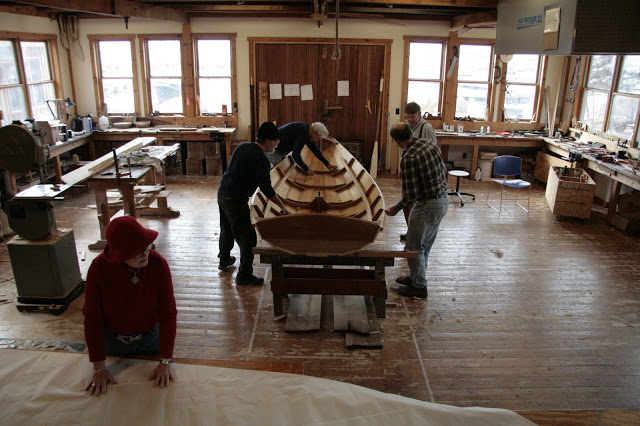 The Norse Pram takes shape.
Glen Gilyard and Roger Opp chose that last option this past March. With some help from their instructor and other students, they sawed, beveled, and hammered together a beautiful wooden boat that will soon (knock on the hull) sail the Lake Superior waters.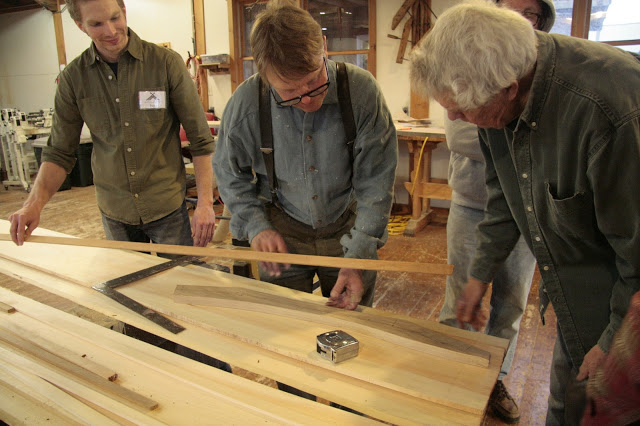 Instructor John Beltman and students prepping a futtocks.
The boat that they built is a Norwegian pram: with a square bow and stern the pram was the workhorse of the Scandinavian waterways. This stout little boat, called the "wheelbarrow of the water," transferred goods from ships to the shore, linking deep water and shallower ports.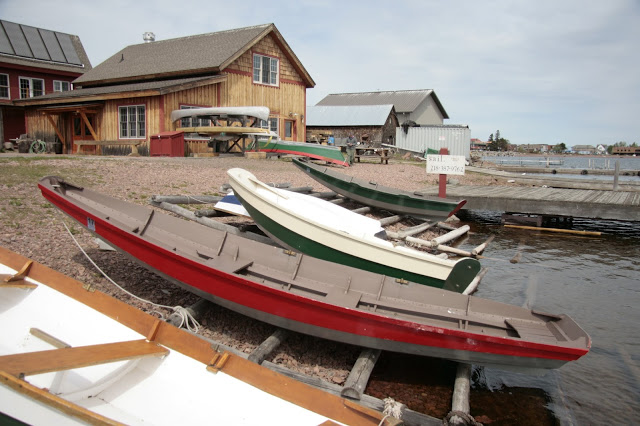 North House's small fleet of prams on the harbor-side.
The hull is made of white pine and oak, and secured mostly with copper rivets. Prams are usually used as rowboats, but Glen and Roger decided to construct their boat for sailing. They added a mast, dagger board, rudder and a sail.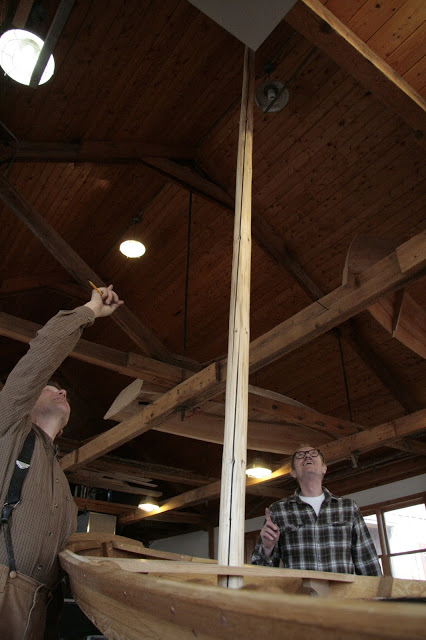 Checking the mast.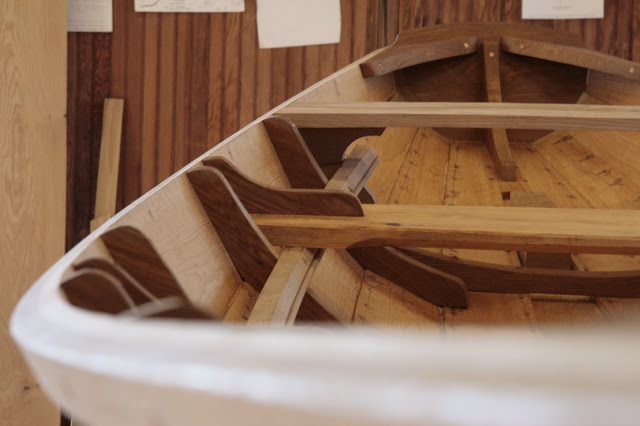 The ancient design and process of pram boats remains alive and floating!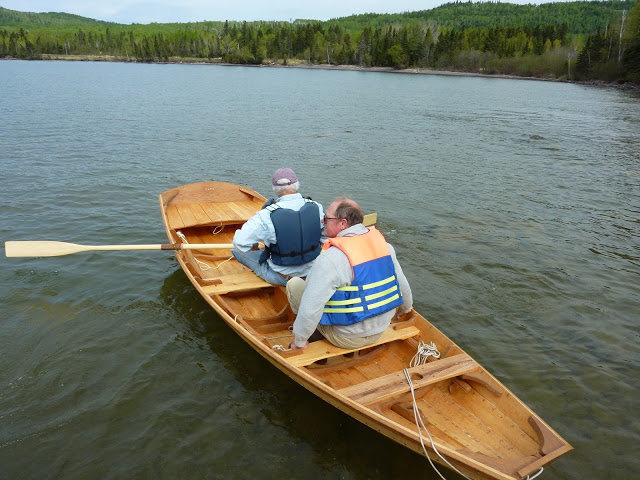 Glen and Roger rowing their beautiful creation on Lake Superior!