North House Enjoys a Spring Renaissance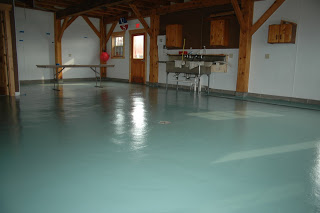 North House is gearing up for an amplified springtime (suspending snow flakes begin to fall as I write...), and this means many preparations, from accommodating throngs of visitors to blacksmith shop installations to Service-Learning weekend to welcoming strange exposures from the thaw. Take a peek: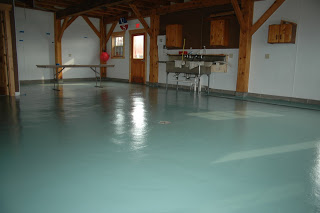 The Fish House is receiving a transformation of function, from classroom to cooking classroom. The floor received a new blush, almost ready for new kitchen equipment and some treading.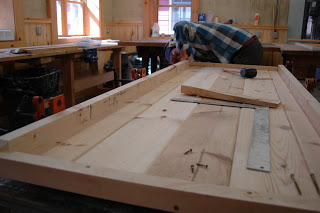 Interns practically have a little tabletop production taking place this spring. Designed by caretaker Russ, Mike fits the pieces of this woodsy table together and by afternoon it is almost ready to dine upon.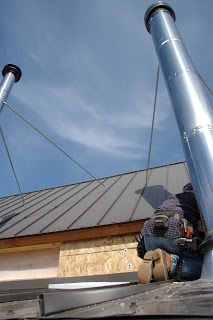 The Blacksmith Shop (not affectionately bestowed a color name yet, like the other buildings) is receiving its new windows starting this week-! Engineering and installation can be attributed to many folks who come and put hands-on care into its erection. Here's Russ on the rooftop, click click click!
And for those who are able and invested in North House future projects, the Service Learning Weekend is coming up. Courses invite students to learn skills and pass on useful tools for the upcoming Blacksmith shop.
An eclectic gathering of Yurt-building-minds begins today and continues for a week-- a fusion of information and ideas and passing on of building knowledge. Here is a sneak-peek of some various models...