Nate White's Recent Projects and Future Plans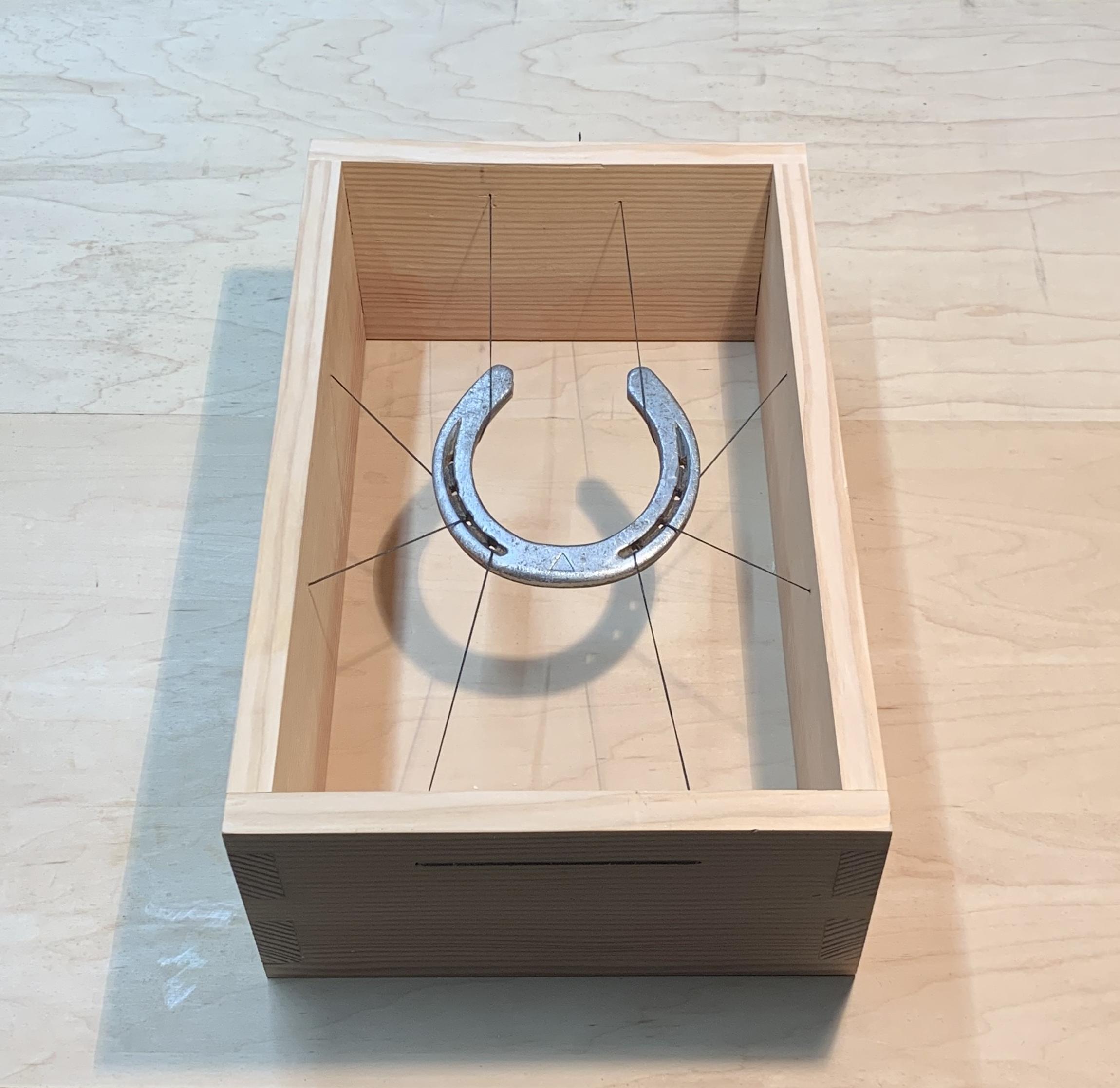 Time flies when you're a resident artisan at North House. Nate White writes about his time creating in the studio and preparing for upcoming travels across the US and the world.
Posted on January 26, 2023
With a little over 5 months left in the Artist Development Program, my time in the studio is feeling more precious than ever because the next months will get quite busy for me. In early February I will be heading down to Jonesborough, TN, to work with chairmaker Curtis Buchanan. Astute readers may recall his name from an earlier post of mine from when I went out to the Maine Coast Craft School to take a class building a chair he designed, the Democratic Chair. I'll be working with him to make a variation on that chair, and to learn more about spindle turning. After that, it will be Wood Week (March 13th-March 20th) here at North House, and among many other talented instructors, my friend and mentor Kenneth Kortemeier will be here teaching a class on tramp art that I'll be assisting with. In late April, I'll be headed to Scandinavia, where I'm hoping to visit the folk school Sätergläntan in Sweden, some of the stave Churches in Norway, and check out a sauna project in Finland.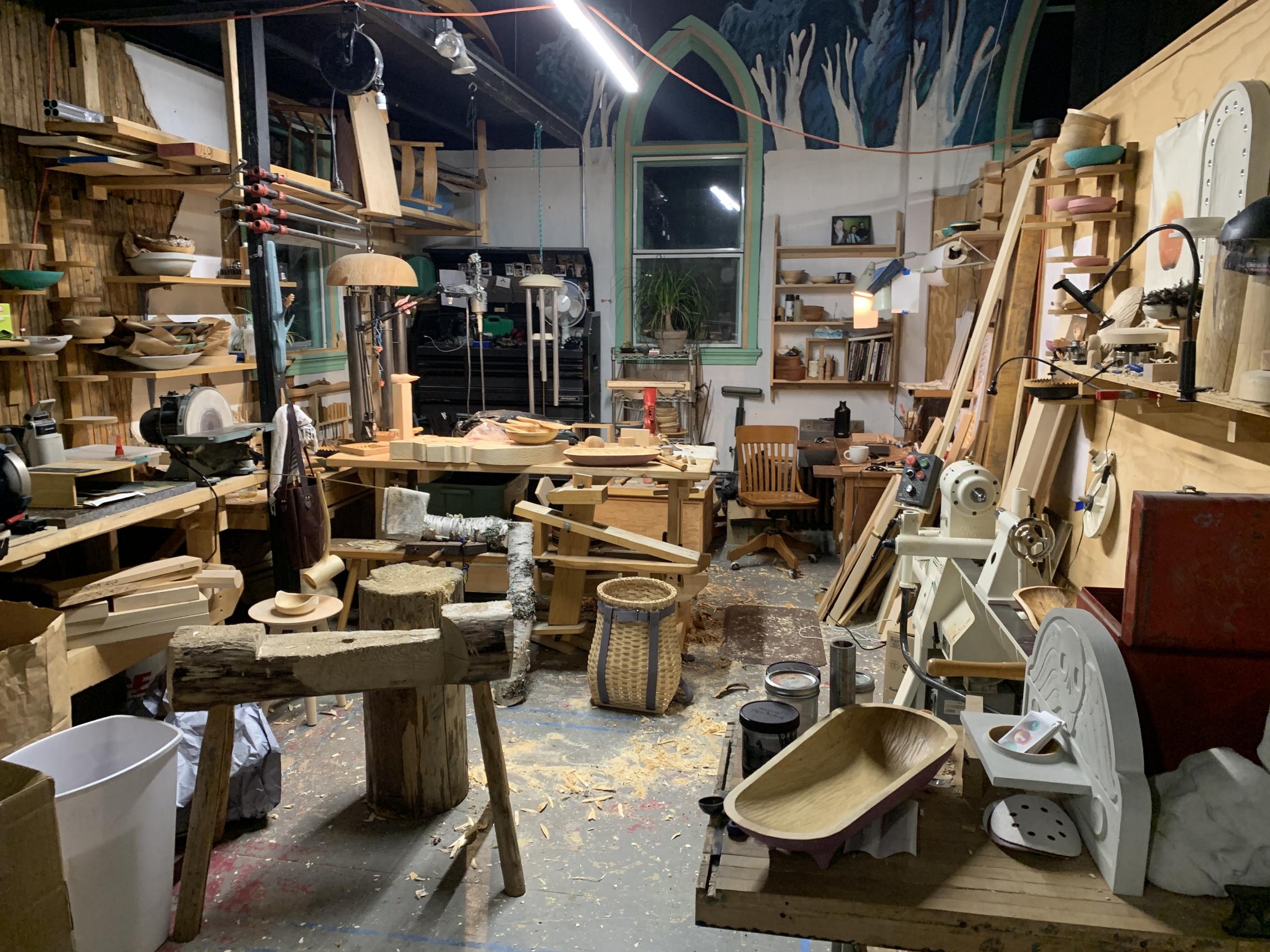 With all that on the horizon, I thought in this post I'd show some the things that I've been working on lately and that I'm hoping to finish up before I take off for my trip down south.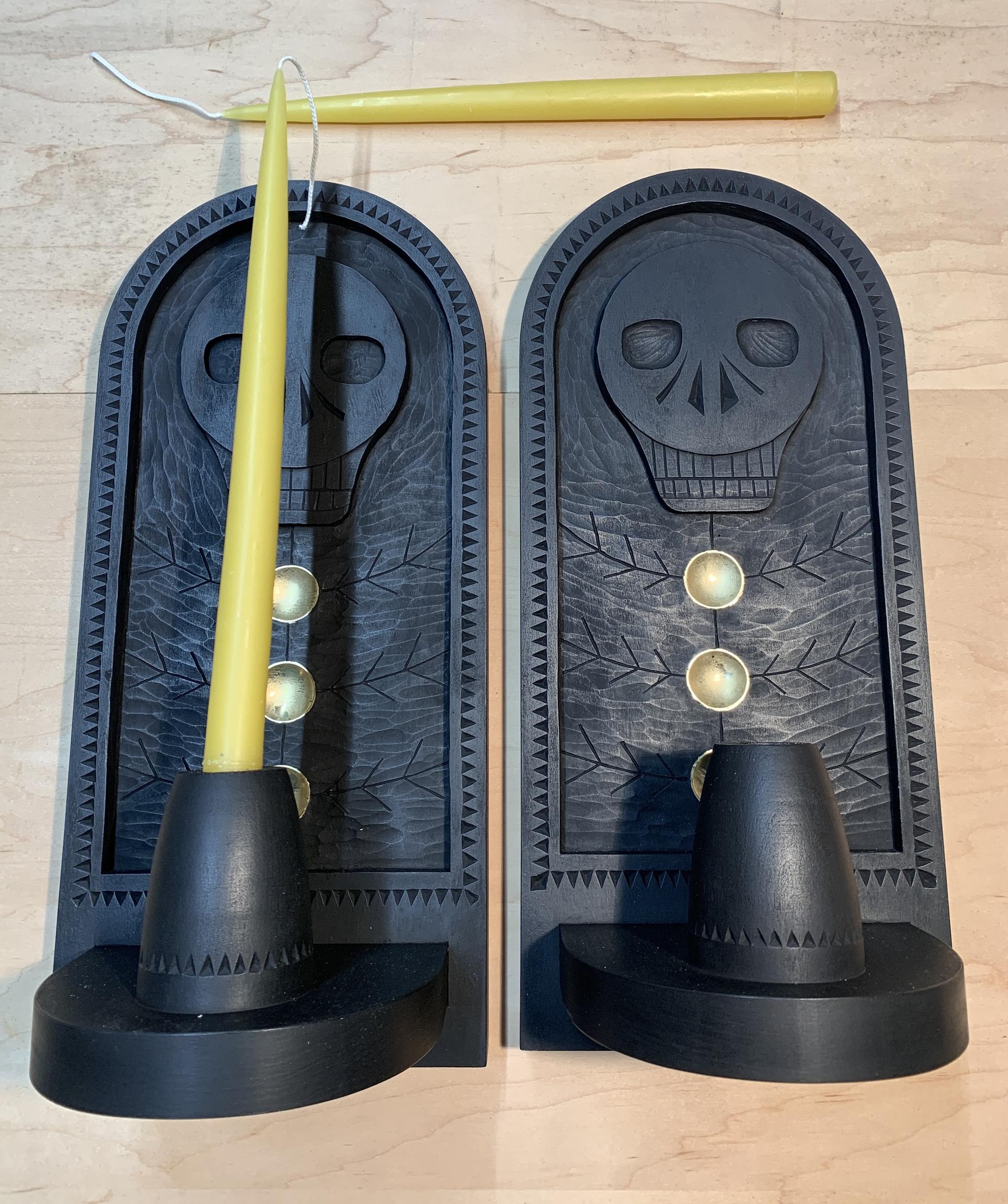 The first thing that I'm maybe most excited about, are these wall-hanging candle holders. These have a similar look to one of my contributions to the _Living With Craft_ exhibit put on by the Gallery of Wood Art and North House. It had been up at the Johnson Heritage Post here in Grand Marais, but is now down in St. Paul at the Gallery for Wood Art until February 5th. These holders incorporate chip carving and relief carving for the main body, and the actual candle stick holders are turned on the lathe. I've been trying to get away from painting everything I carve with black milk paint, but couldn't resist with these. The 3 dishes are bronze, and I hammered them out using a dapping block, the jewelry maker, Annika Kaplan, introduced me to. The skull is something I've carved before, and the original image I saw on numerous headstones from a very old cemetery in Maine.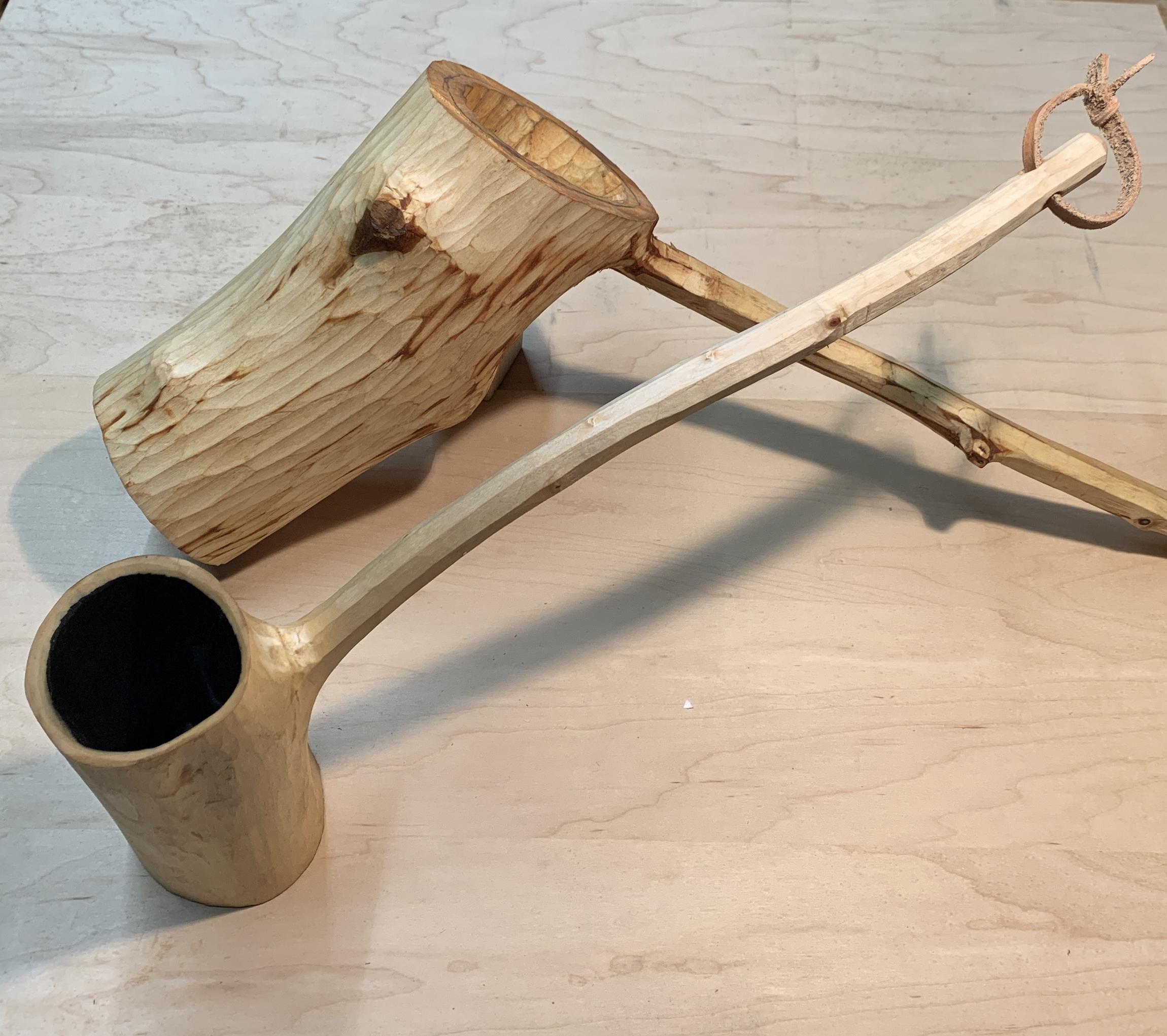 Next up are some shrink pot ladles I'm pretty excited to keep experimenting with when I get back. Shrink pots are made from a freshly cut limb or log which then gets hollowed out. A dado, or small groove/channel is carved into one end, where the bottom will be scribed and cut to fit into it. The bottom is cut from a separate piece of wood that is either kiln or air-dried, and also preferably quarter-sawn. As the green wood tube dries out, it shrinks around the bottom piece, hopefully leaving you with a water tight vessel.
With these, instead of just making a tube, I look for a section on the limb that has at least one smaller branch coming out that will act as a handle. This most recent one had two limbs sticking out; the first will act as the handle, and the second I'm hoping to carve into a spout.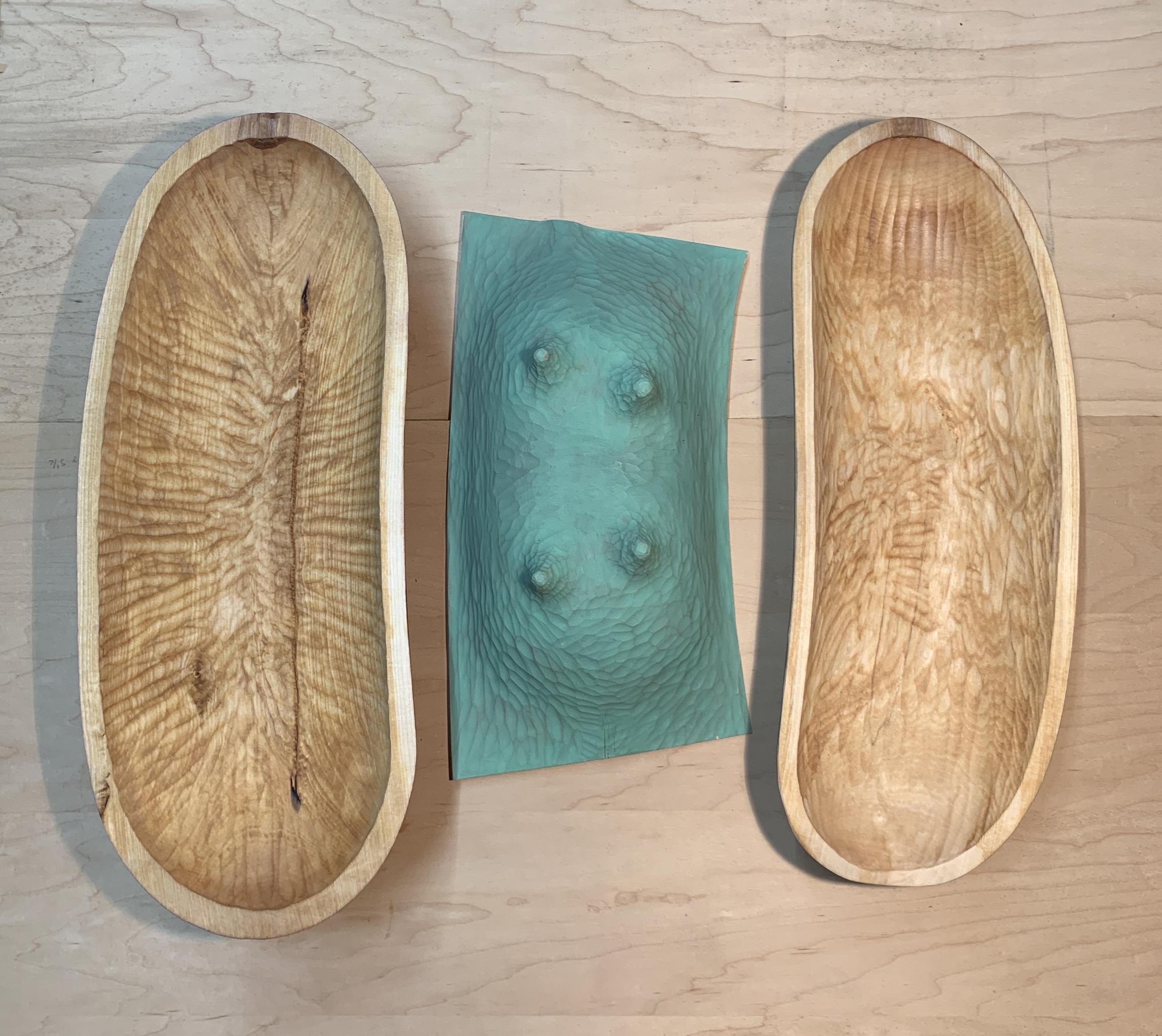 Recently I finished up these three, hand carved wooden bowls. These are carved green; roughed out with an adze, taken to the final shape with some firmer gouges, and then let to dry. Once they are dry, I do a final pass on them with a very sharp gouge to leave a more pleasant, consistent texture inside and out. Lastly, their outsides are coated with milk paint and then tung oil.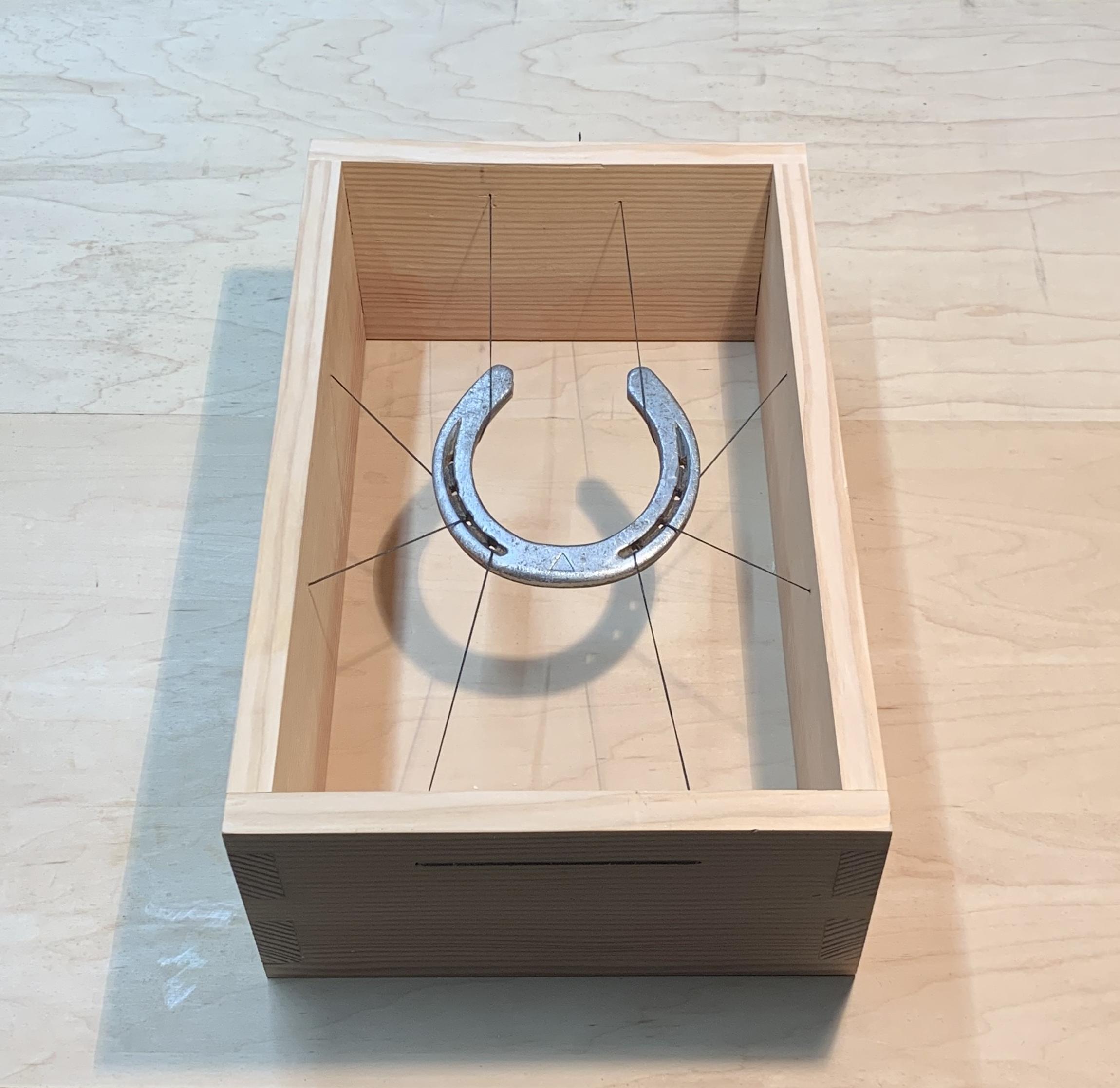 This last thing is a type of good luck charm I've been experimenting with. A friend of mine is a farrier and I've always been fascinated with good lucks charms, so I asked her to give me some of the old horse shoes she had, so I could play around with making some. I had been seeking out a way with lower stakes to practice hand cut dovetails, and this is what I came up with. In the future, I'll play around with different ways to display or hang them, or try to incorporate them into one of my wall hanging relief carvings.
Thanks for reading and stay tuned for updates on my trip out to the Motherland.