Milling My Own Lumber
Resident artisan and boat builder Josh Tolkan takes to the woods with his new chainsaw mill and writes about the experience in his new blog post.
One of my aspirations as a boat builder is to create my own lumber. I am motivated to do this for several reasons, not the least of which is that rather than paying for lumber I can go out into the forest and have fun while turning trees into boards. This guarantees that I get local lumber which I see as a virtue compared to getting imported lumber of unknown origins. Additionally, air-dried lumber is preferable for the bending purposes of a boat builder and lives in water better than kiln-dried lumber.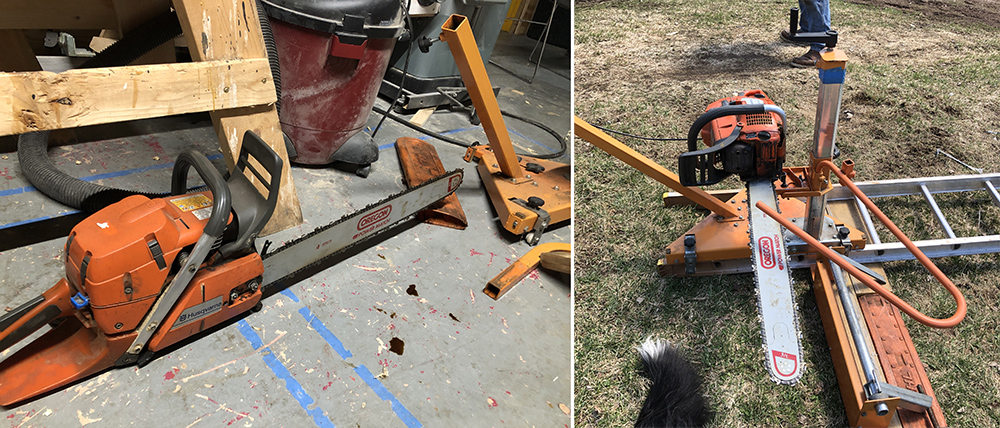 To that end, I recently bought a big powerful chainsaw and a chainsaw milling jig. The saw is a used Husqvarna 390 with a 28 inch bar and ripping teeth. The milling jig is more sophisticated than an Alaska mill, but nowhere near as nice as a bandsaw mill. It has a log dog to hold the log in place and then has a sort of truck that rides on a ladder on which the chainsaw rests with the bar parallel to the log.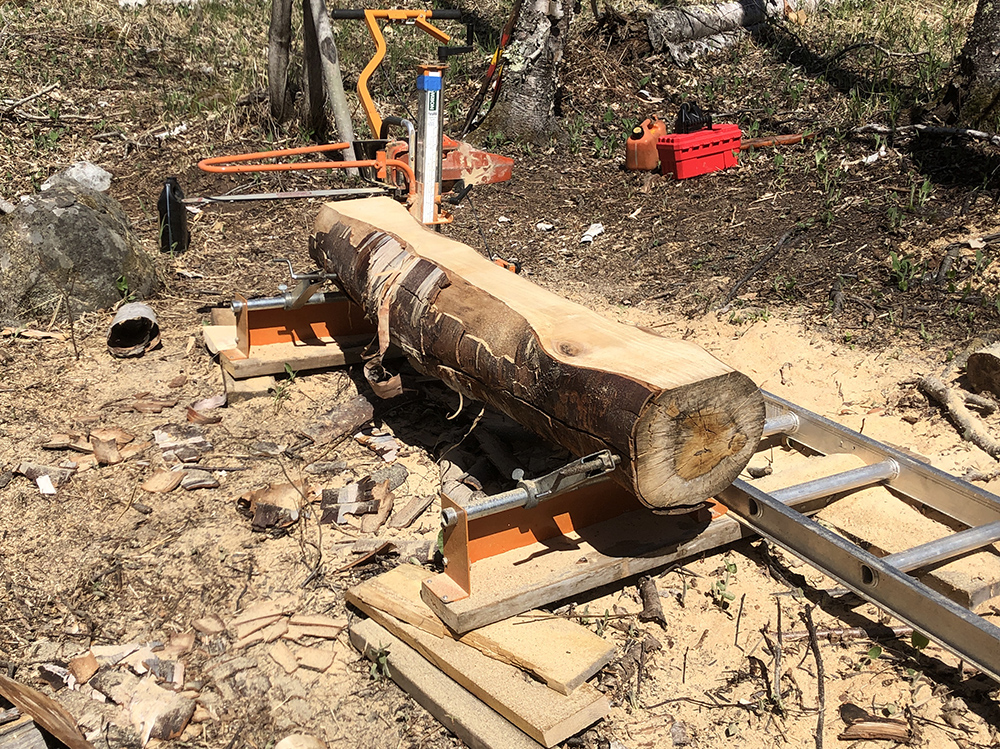 I have been out in the woods with North House instructor Marco Good practicing chainsaw technique and using this mill. We slabbed up a nice birch tree and two slabs from it will be available as items in the upcoming boat show auction. I has been a great change of pace for me to spend time in the woods. It is so fun to use cant hooks and log tongs to move heavy objects around.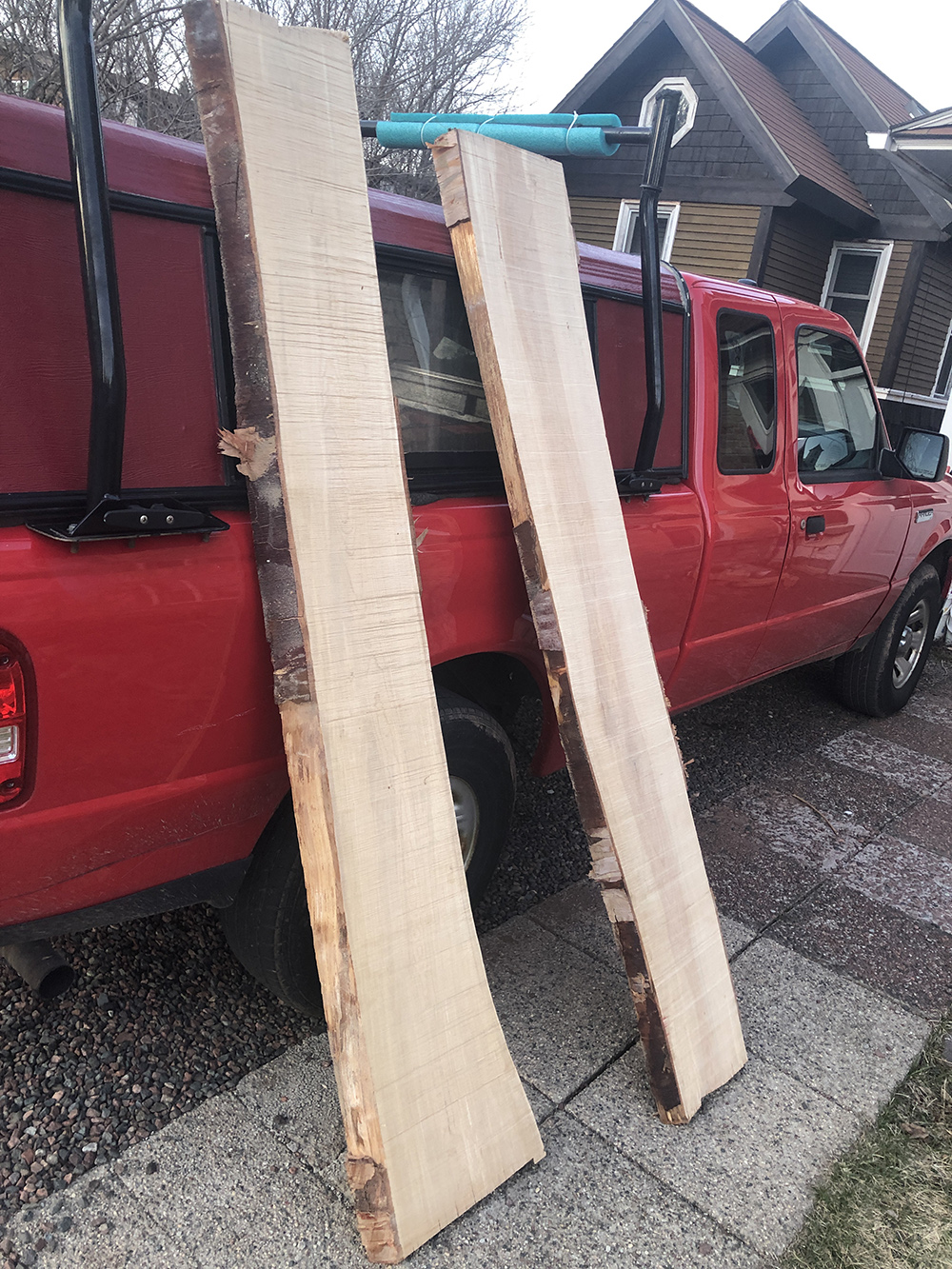 Going forward, I'd love to find larger trees or logs of cedar, tamarack, white pine, or white spruce to use in boat building projects. The nice thing about this mill is that is is fairly light and very portable, so I dont need heavy equipment. The way I intend to use it is to hike in into where a couple logs are, do the sawing in place and carry out boards one at a time. So if anyone out there in North House cyberspace has a nice cedar or other tree that could be a nice boat, please get in touch with me. Perhaps we can work out an arrangement. josh@manywatersboats.com