Meet our New Building: 501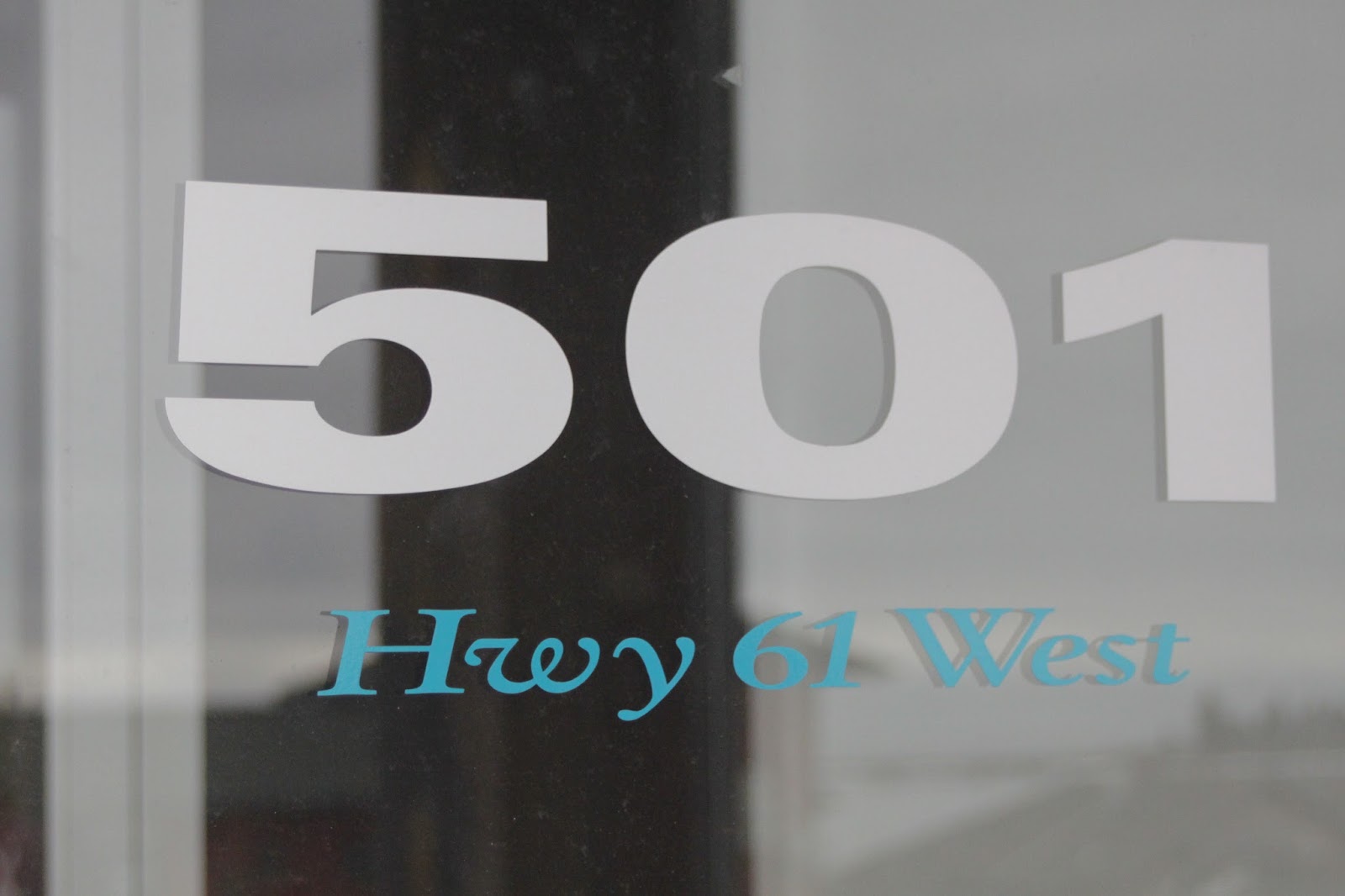 As some of you may know (or not know): North House bought a new building! This building happens to be yet another old Forest Service building but it's located across Highway 61 from the rest of campus. North House is growing at a tremendous rate and what can we say, we needed some room to let our roots spread so we can accommodate all our growing awesomeness. This building has given us administrative offices where the whole NoHo family can work elbow-to-elbow with each other and a new class room space! Half the building still accommodates a renter which will stay (we love them!) but will allow North House room to expand in the future if we so desire.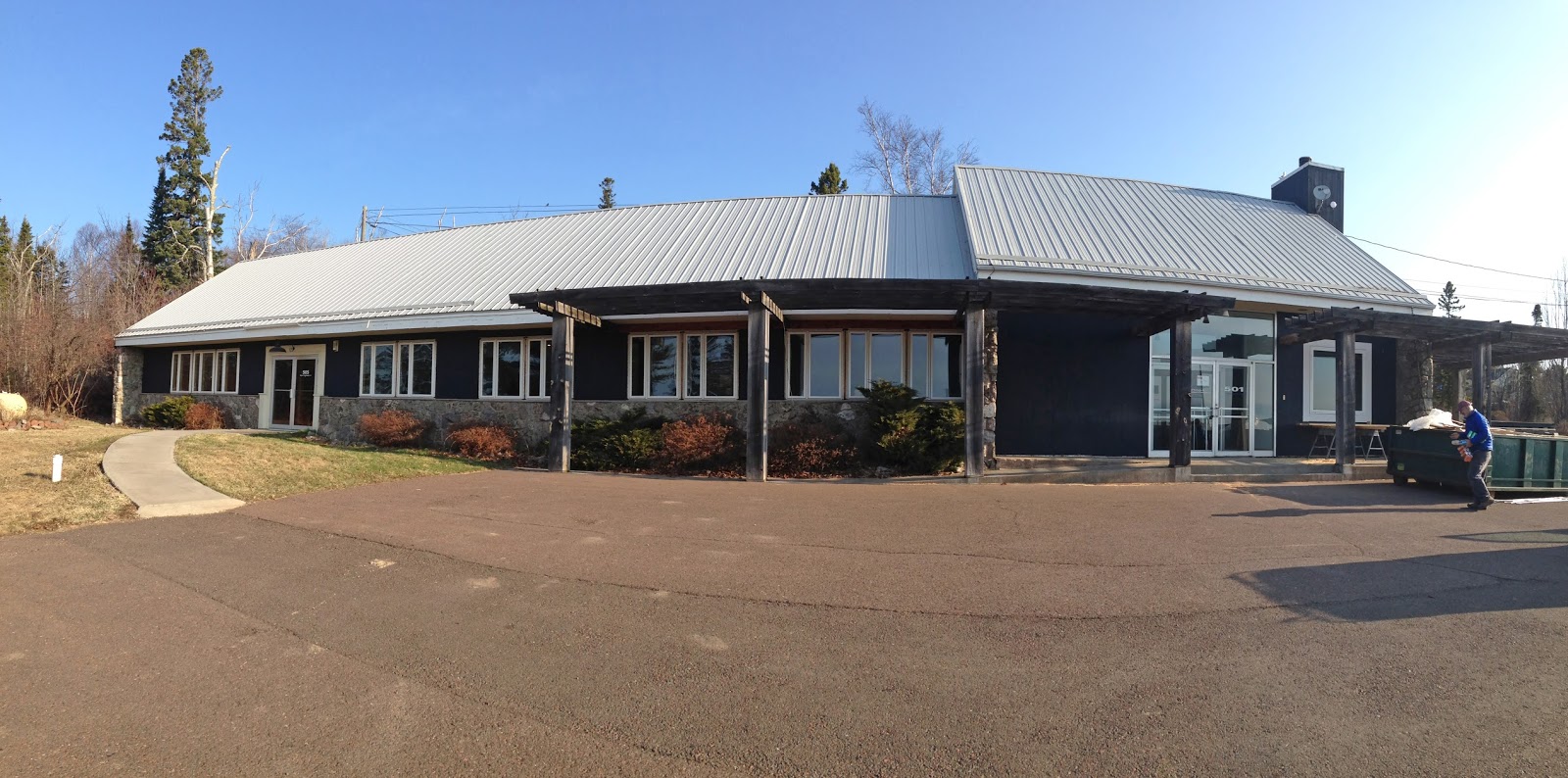 When and how did this crazy project called 501 begin? Well... Greg left on sabbatical and after a month came back. And boom! The papers were all ready to go and signed. (I mean I might have left out a few details, but I think I covered the important ones. Don't worry, the board and staff were involved, and there were a lot of responsible steps to the process).
Plans were drawn up and demolition began with Uncle Russ leading the pack of interns, work-study and paid inpiduals. Everyone pitched in but the weight of the world was, so to speak, rested on the shoulders of a few we should for sure mention by name: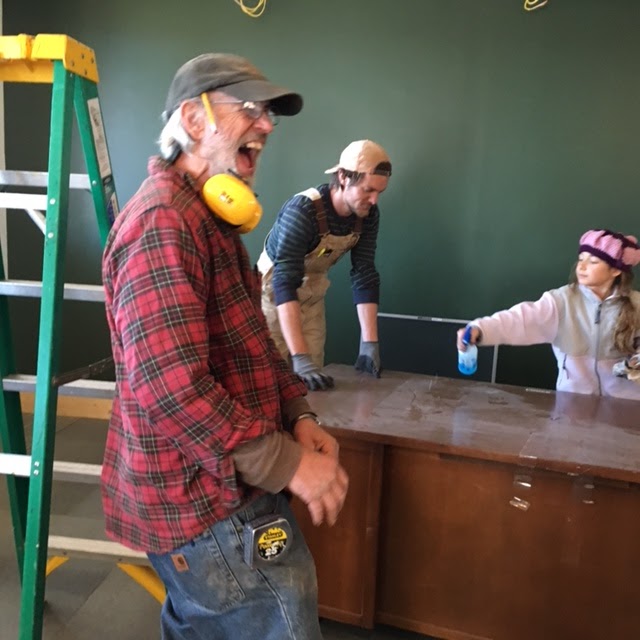 Russ Viton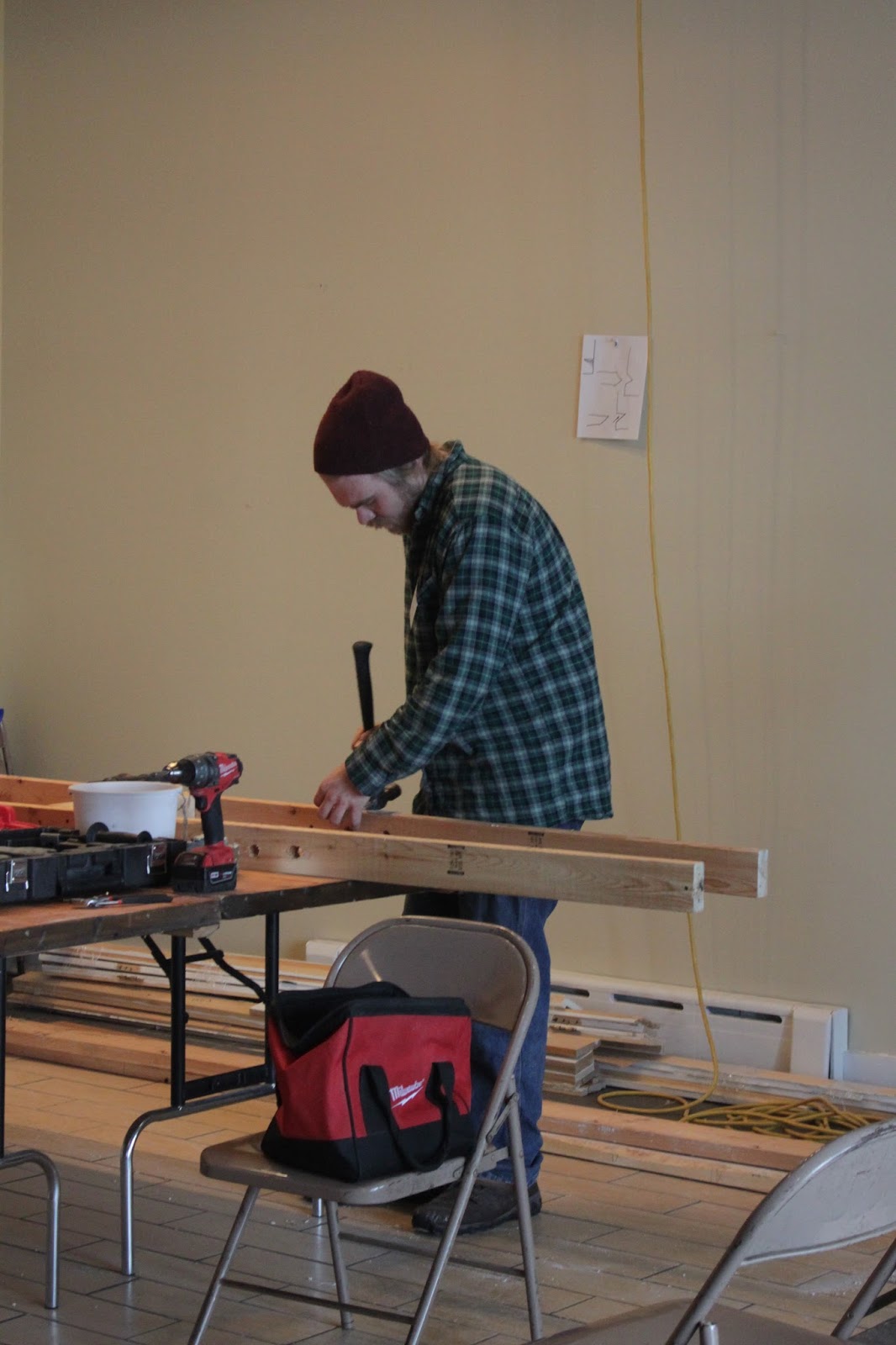 Sam Gathje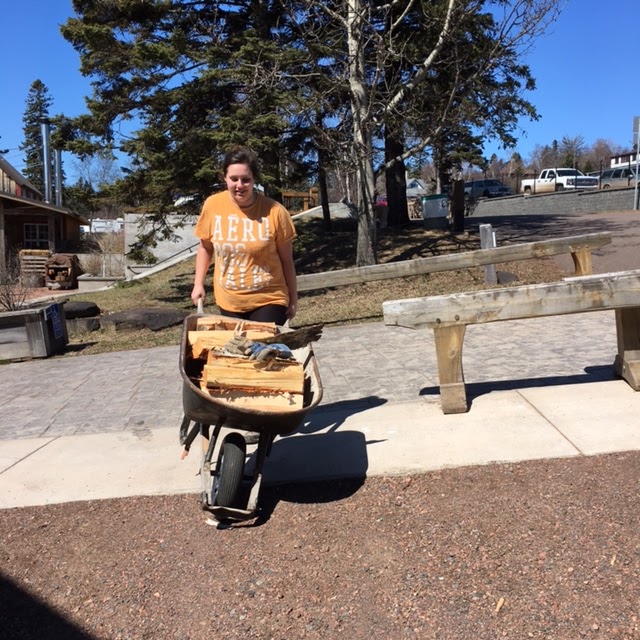 Kristin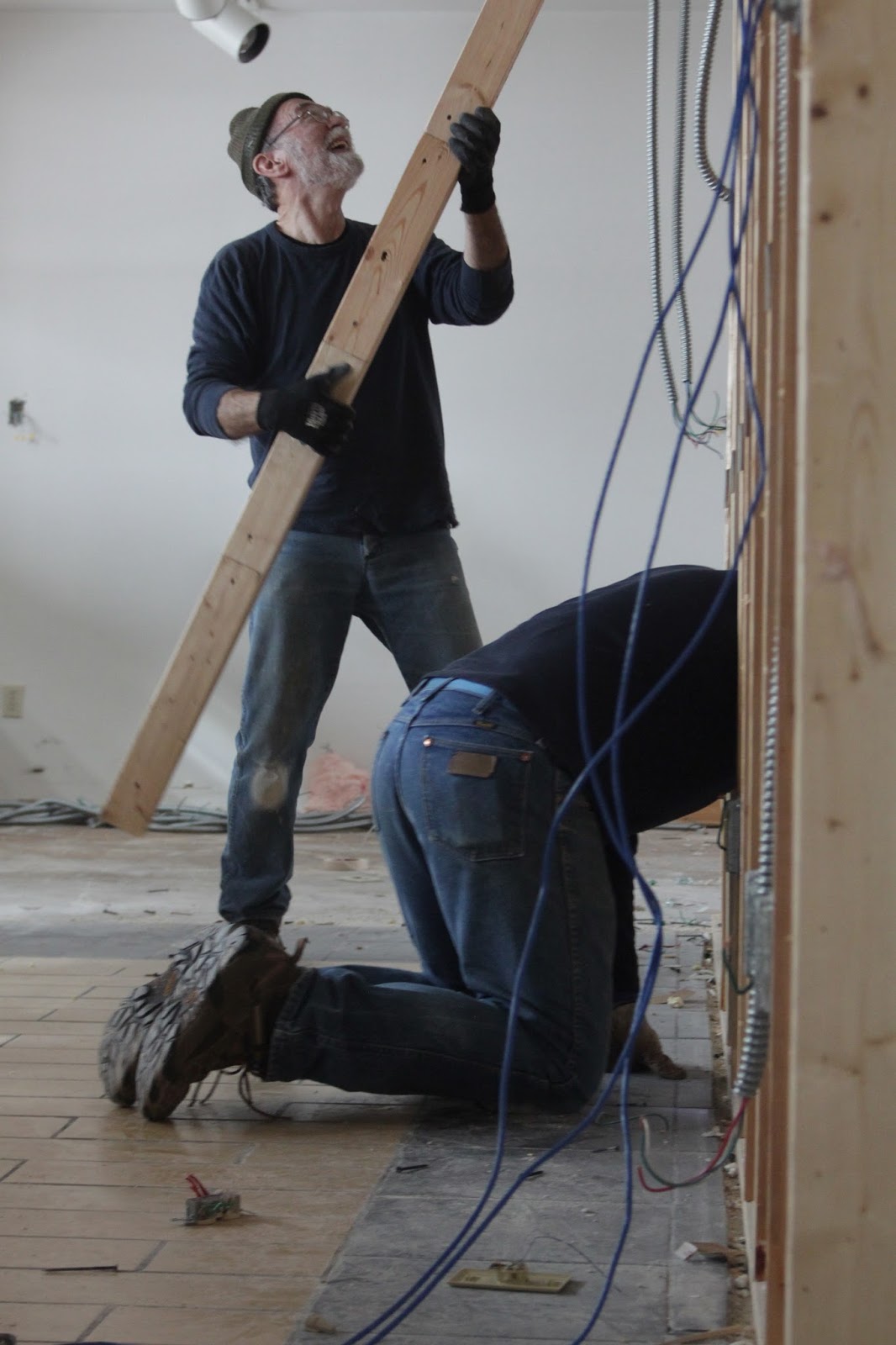 Dan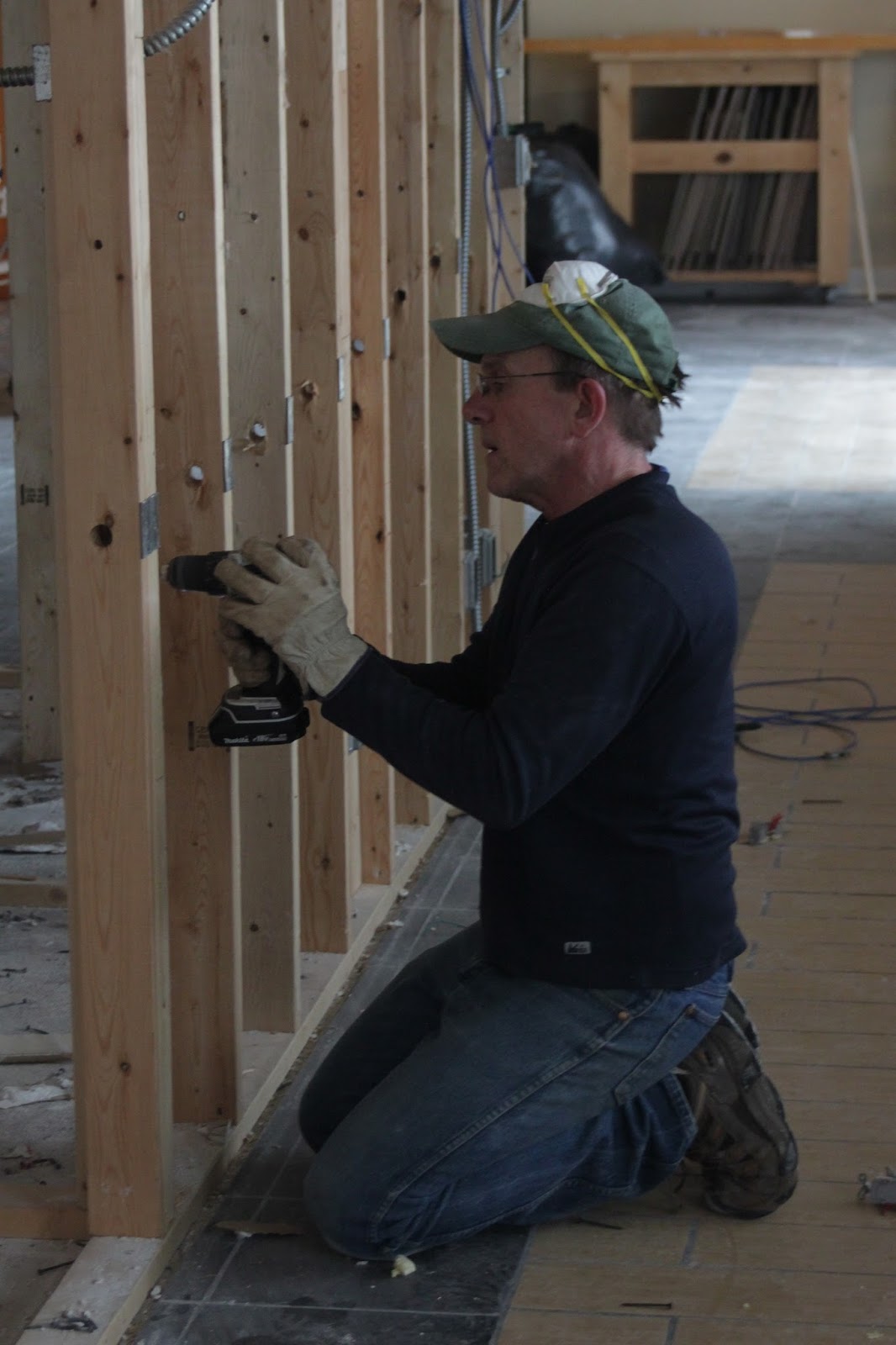 John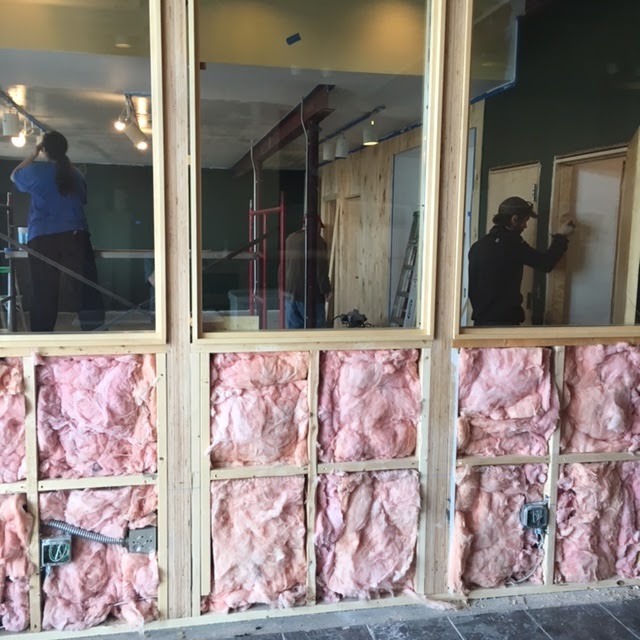 And Peter (Russ's Right hand)
This initial collective of people were on fire to get the space as move-in ready as they possibly could before North House's Volunteer & Service Learning Weekend (which was when we planned to move all the NoHo offices into the new space). With the walls, and bath tub gone (half of the building was most recently someone's house), these inpiduals installed windows, painted floors and ceilings, laid tile, built a wall, and chopped and installed so much ship lap interior siding that they probably had dreams about it for days after it was done. Then suddenly, like a hurricane, it came time for the big Volunteer & Service Learning Weekend to start but one major piece was missing: we had no carpet yet for the offices! There was mix-up at 3M (who we planned to buy used carpeting from) and we didn't get the stuff we had planned on. But never fear, superstar volunteer Jane swooped in as soon as we got the last minute call, and picked up carpet squares from a liquidation supply just in the nick of time! John and Dan got called in and were put on the mission Friday of the Volunteer & Service Learning Weekend, to install ALL the carpeting. They feverishly, and with great spirits laid both rooms of carpeting in something like 8 hours straight of work! And may I say it looks fabulous!
So... Volunteer & Service Learning Weekend was upon us and we were joined by volunteers from near and far who came to campus and helped move office accouterments from all over campus to the new 501 space! Over at the 501 space, volunteers washed windows (thanks Mike), trimmed shrubs, painted walls, moved 350 lb desks...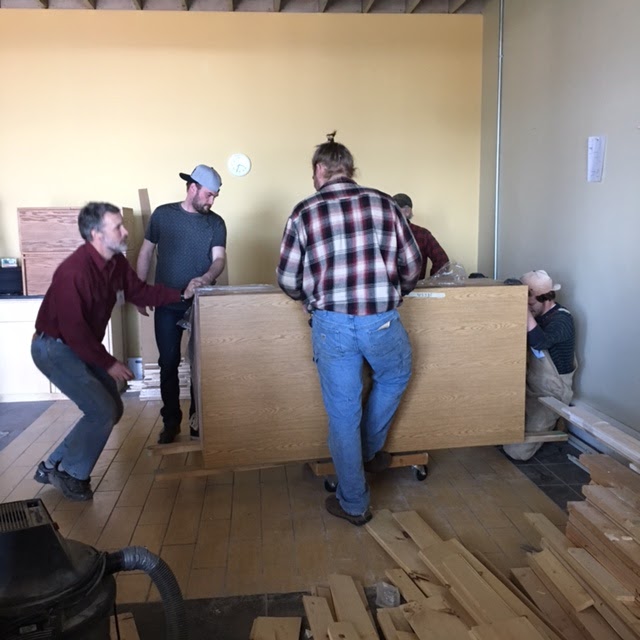 5 people to get one desk on a cart.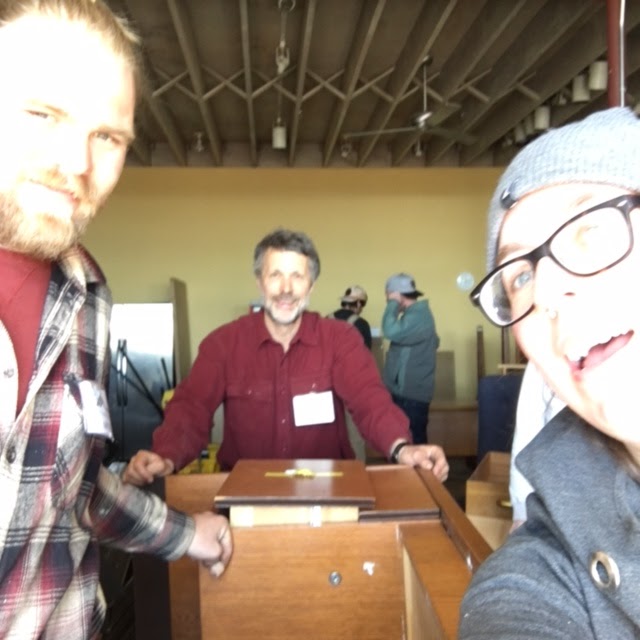 Desk moving selfie.
They tirelessly moved everything across the highway one box and filing cabinet at a time, built the half walls, swept, mopped and vacuumed, they even took razor blades to the old door signage... they were unstoppable! And in just three days, 501 transformed from a lifeless building to a new home for North House staff and classes. Without the help of our fearless leaders and volunteers none of this move would have been possible. A big thank you to everyone from the North House Staff!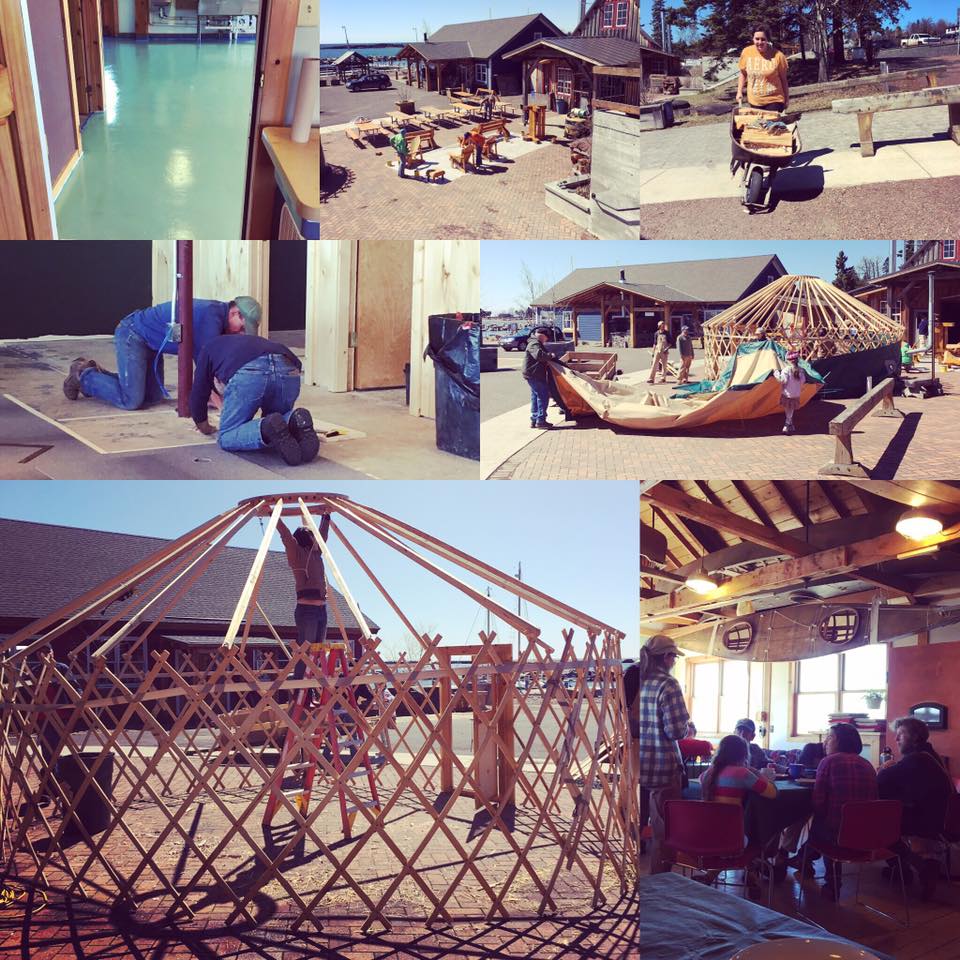 Volunteer & Service Learning Weekend projects
What will happen to the yellow house now you might ask? Stay tuned to find out!