Keep the Fire Burning Bright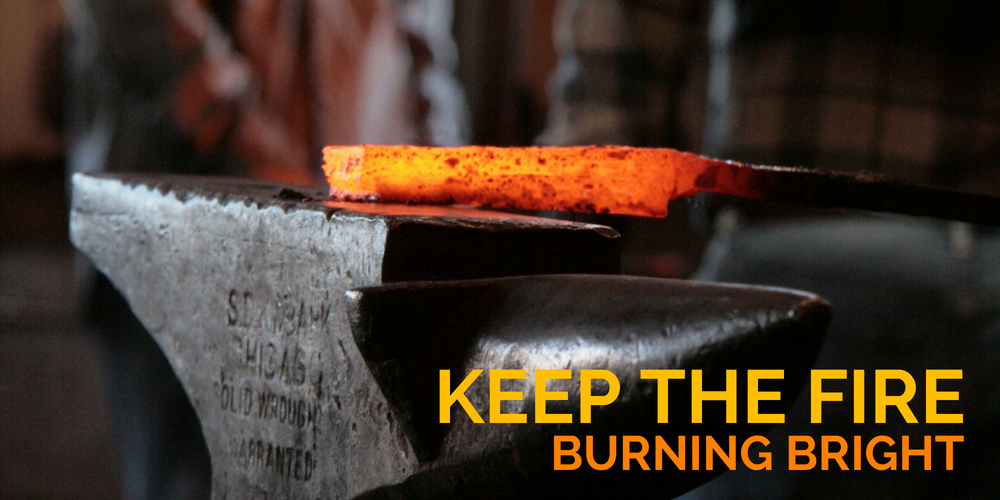 Being new on campus at North House means listening to a lot of stories, learning the school's legends, and hearing local lore.
As an intern, I had heard legends about Traudi Bestler in the weeks before I took her weaving class. When I finally met her, I was immediately charmed. She was warm, kind, and funny. Her work is beautiful and she taught with a relaxed confidence that made me think, "Traudi is the craftsperson I want to be one day."
Then I met Carol Colburn and thought, "Carol is the craftsperson I want to be one day."
Then I took a class with Harley Refsal, and one with Paul Linden, and with Marcie McIntire, and Amy James, and Randy Schnobrich, and I thought, after each class with these veteran instructors, "This is the craftsperson I want to be one day."
Rose Holdorf, an intern from last year, and the Resident Artisans spent many hours and days with us during the first four months of the internship. They are early in their careers as artists and educators, and they too are on my list of craftspeople and educators I strive to be like.
One of the most beautiful things about North House is the intergenerational learning, teaching, and sharing that happens every day. Having the opportunity to be a North House intern means getting to live and work in an environment that is filled with inspiration. It means meeting craftspeople from all different mediums, generations, styles, and backgrounds, but finding common ground. Having the chance to work with people at all different points in their lives and careers has made me think about how the craft community grows and changes, and the role that we, as interns, play.
On our first full day here, North House Program Director, Jessa Frost, broke down the mission of North House for us, going into detail about motivation and the ways that the mission is lived out. At the end of that meeting, we may not have been able to rattle off the mission statement the way we can now, but we all knew that it began with building community. We, as interns, are in the rare position of getting to be a part of a lot of different layers of community; getting to be students, educators, and assistants, all at once.
I see a lot of the work interns do in this craft community as ways to keep traditional craft relevant and make it more accessible. Part of our position is to help North House run. We make sure that the coffee is made and the wood-fired oven is stoked. Beyond that, we work on our own skills as craftspeople. We have access to a tremendous amount of resources, both material and human, that help us progress in our own work and share craft with the community. Perhaps the most important, and in many ways most fun, part of this job is the youth and public programing we help facilitate. We get to play a role in the ways that people in the area, both children and adults, view and interact with craft. As interns, we have been given the fire--knowledge, resources, and skills--by countless instructors, mentors and friends, and we get to stoke that fire by sharing the inspiration we have pulled from the stories, legends, and experiences we encounter each day on campus with students of all ages. We get to keep that fire burning bright. We get to work on becoming Traudi.
Support the mission of North House and keep the firing burning bright! Our Spring Appeal goal is to have 250 gifts come in by the Wooden Boat Show, June 22 - 24. Help us reach our goal and give today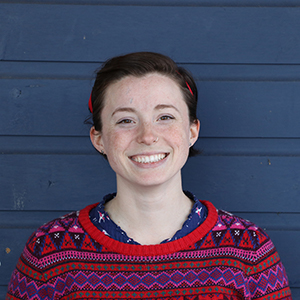 Kirsten Wisniewski is one of four 2018 Interns immersed in craft, education, and nonprofit work at North House. The program is one of many made possible by the generous support of donors that keeps the fire burning bright.