Intern Alex Norman's Slojd Project: A Timber-Framed Swing Set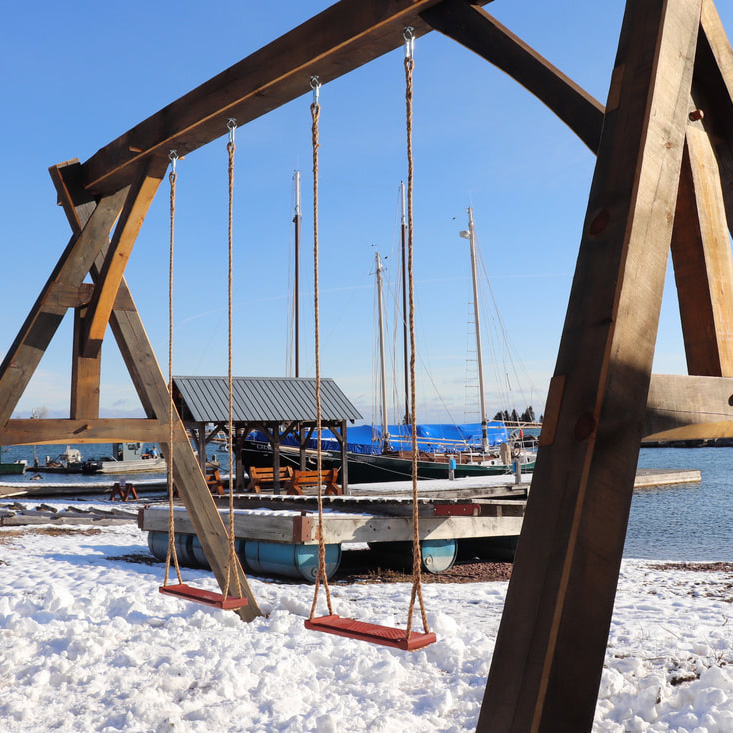 Posted on November 18, 2020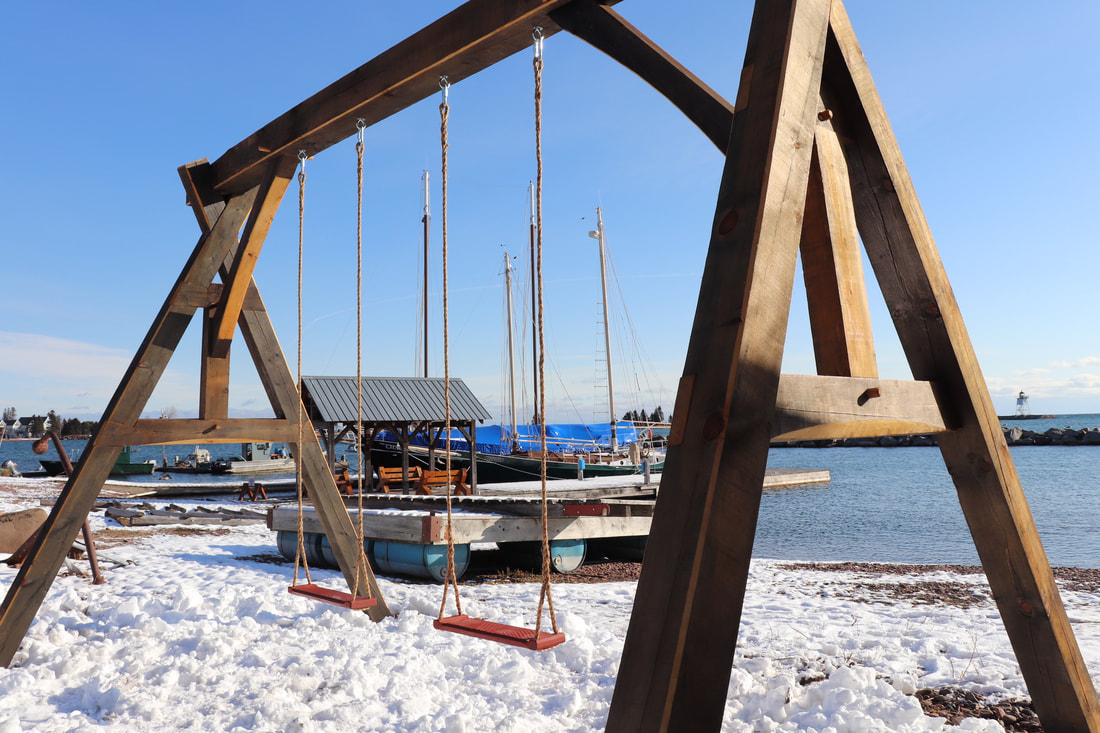 ​Wherever I am, I come to muse on the mundane and how impacted we are by the structures we dwell in and around daily. From floors to furniture, we find ourselves touching and being touched by these built surfaces. They play no small role in our tactile integration of the world, our social interactions, and our daily routines. Built spaces and surfaces have the power to be grounding, engaging, and stir within us a deep sense of belonging.

When deliberating on my "Slojd Project" -- I found myself mulling over the meaning of "slojd." This Swedish term associated with handcraft was introduced to me at the start of the internship and quickly became part of my daily vocabulary.

My experiences at North House now lead me to define "slojd" as work (object or pursuit) that is clever, resourceful, and often joyful. Slojd, as I've come to know it, is simply playful problem-solving using whatever tools, skills, and materials are readily available.

I came to North House excited to deepen my material knowledge, expand my problem-solving toolbox, and continue studying shelter construction and building skills.

I was eager to delve deeper into timber-framing, carving, rope work, and rigging. I considered the technical skills I wanted time to practice -- designing a structure, chiseling joinery, carving texture, splicing and managing rope. During such divisive and anxious times, I wanted to build a structure that invited community and encouraged play.
With these ideas in mind, I proposed building a timber-framed swing set for campus using the folk school's inventory of old timbers leftover from past classes.
Read the rest of Alex's post and see more pictures of the process and finished swingset on her website.