Have a Seat - Part 1
I've always loved sitting at a shaving horse with a drawknife making shavings. I'm not at all surprised that almost everyone I introduce to the shaving horse/draw knife power duo feels the same love. There's something to it. As a North House intern in 2011, I was able to spend time with John Beltman learning about windsor stools. Since that time I've fooled around with a number of other stool projects.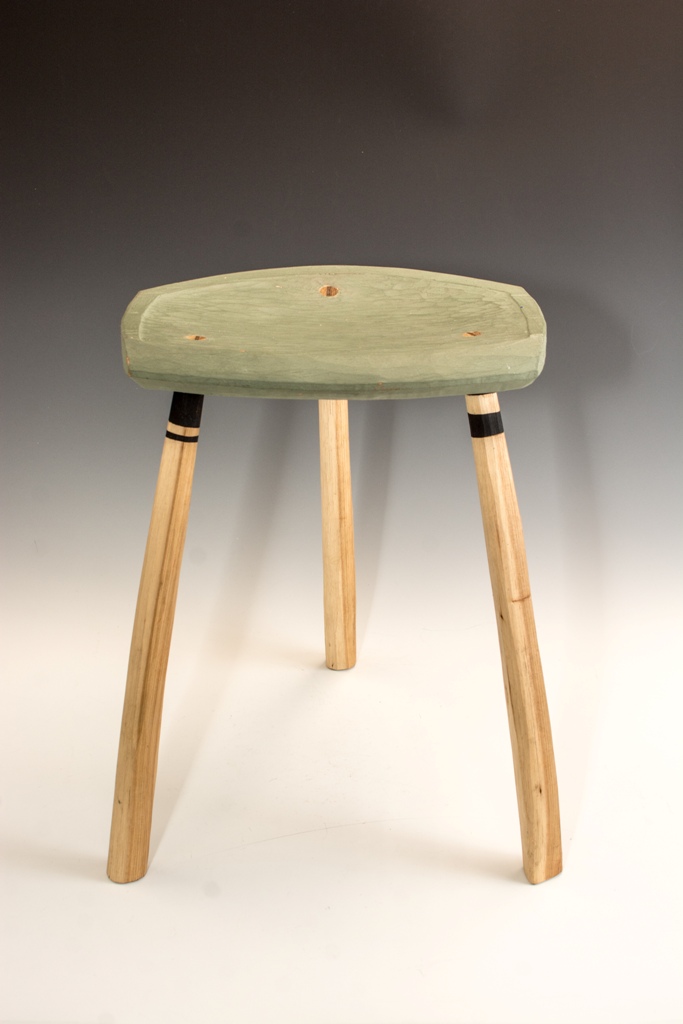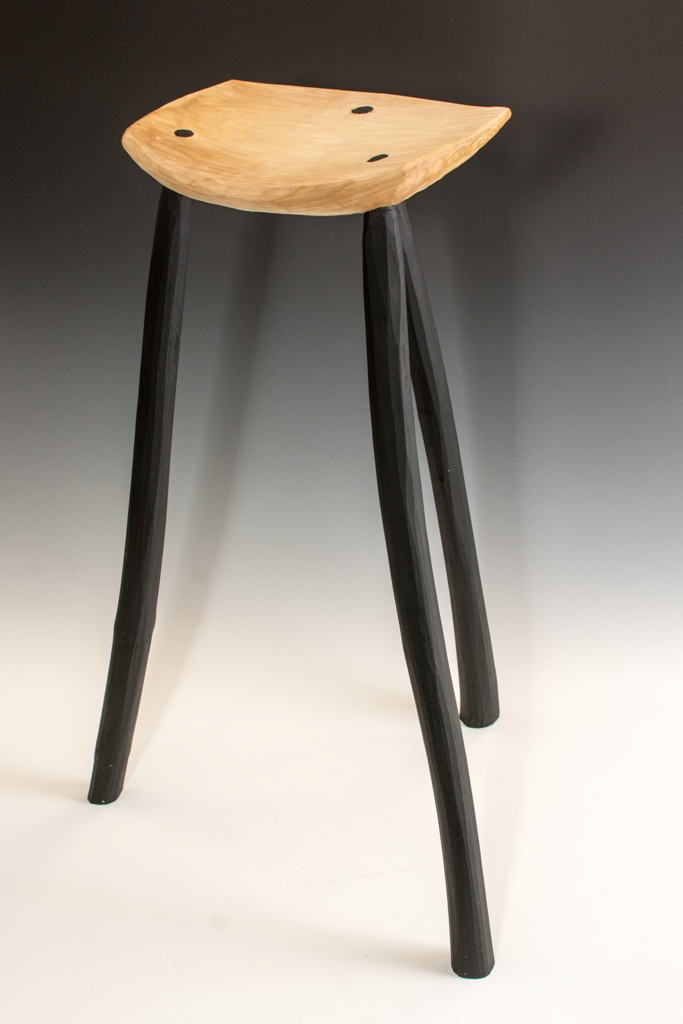 They're fun because of their simplicity and their flexibility. You just need three legs and a place to set your buns and you have a comfortable perch. Lately, I've been reflecting on why seating continues to intrigue me.
My personal creativity seems to thrive with constraint. One of the beautiful things about craft and making functional objects is that to remain functional an object can't stray too far from its relationship to the human body. There are limits. Though a person can make 500 unique chairs in a lifetime, a chair's usefulness and comfort are tied to the human body and the human environment. Those are the parameters that tickle my fancy.
We, as a species, are always changing but we come in a fairly set range of sizes. I came across a fascinating book on design titled "Human Dimension and Interior Space," by Julius Panero and Martin Zelnik.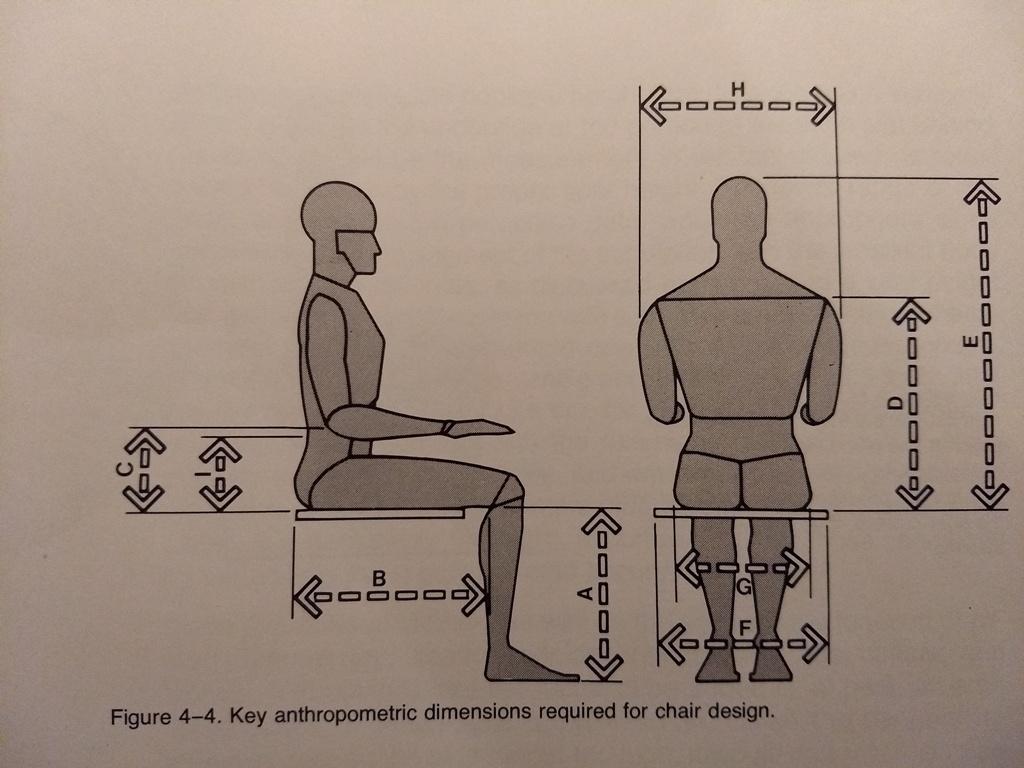 The book lays out interior spaces and the items within as they relate to the human body. It's a great resource for thinking about our relationship to the space we inhabit.
Influenced by the book and my curiosity with simple furniture I participated in a class through the Grand Marais Art Colony, "Sculpt a Chair," hosted by sculptor Greg Mueller at his studio in Lutsen. The class was a broad ranging introduction to various metal fabrication techniques. What a great opportunity to explore!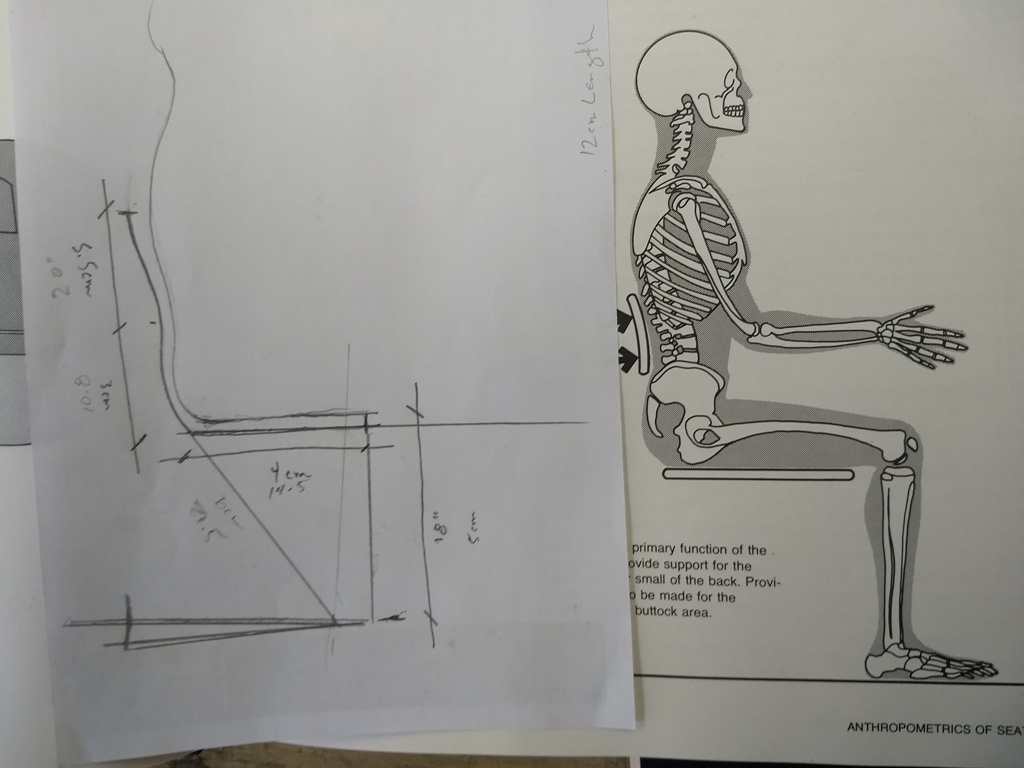 Chairs are ubiquitous. Some are comfortable, others not. Some are beautiful, others not. How exactly do you make a chair that fits your body and is beautiful to the eye? Good question, and, even better, a good challenge.
I consider myself a woodworker. I love trees and I love wood. Metal is a whole different animal. I approached metal work similar to the way I approach wood work, but to my delight I was able to make dramatic corrections in the middle of my experimental chair project.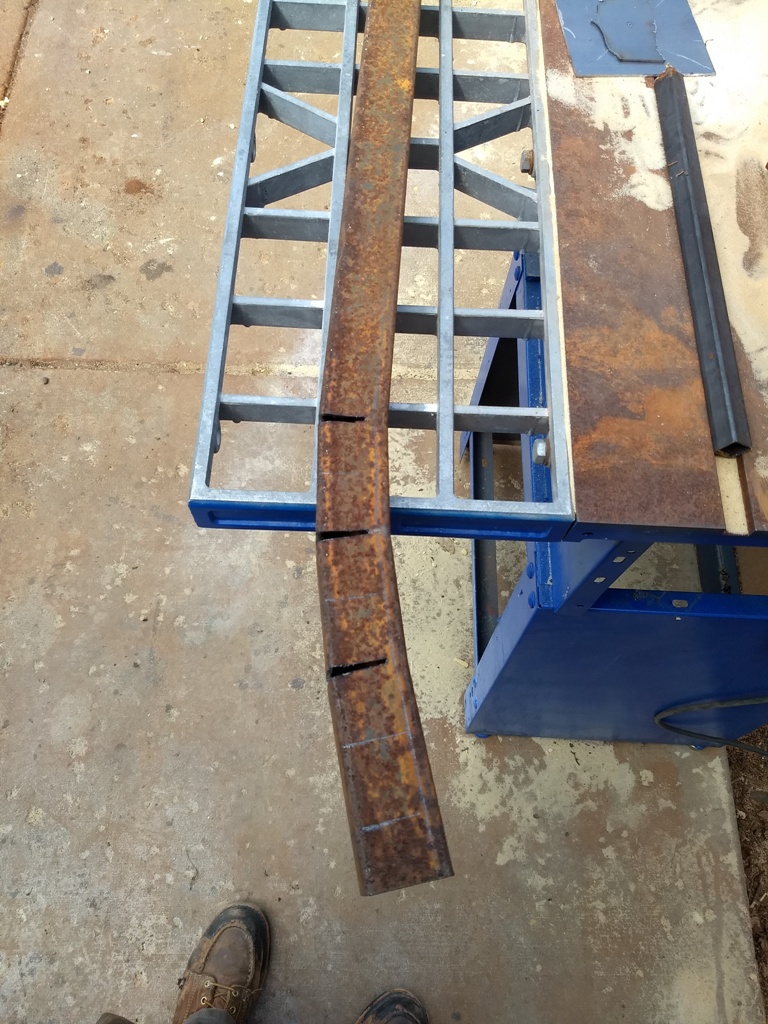 Cutting a piece of wood is a fairly final commitment. With metal you can cut a piece, assess, lop of a chunk here, weld a chunk there and make adjustments in the moment.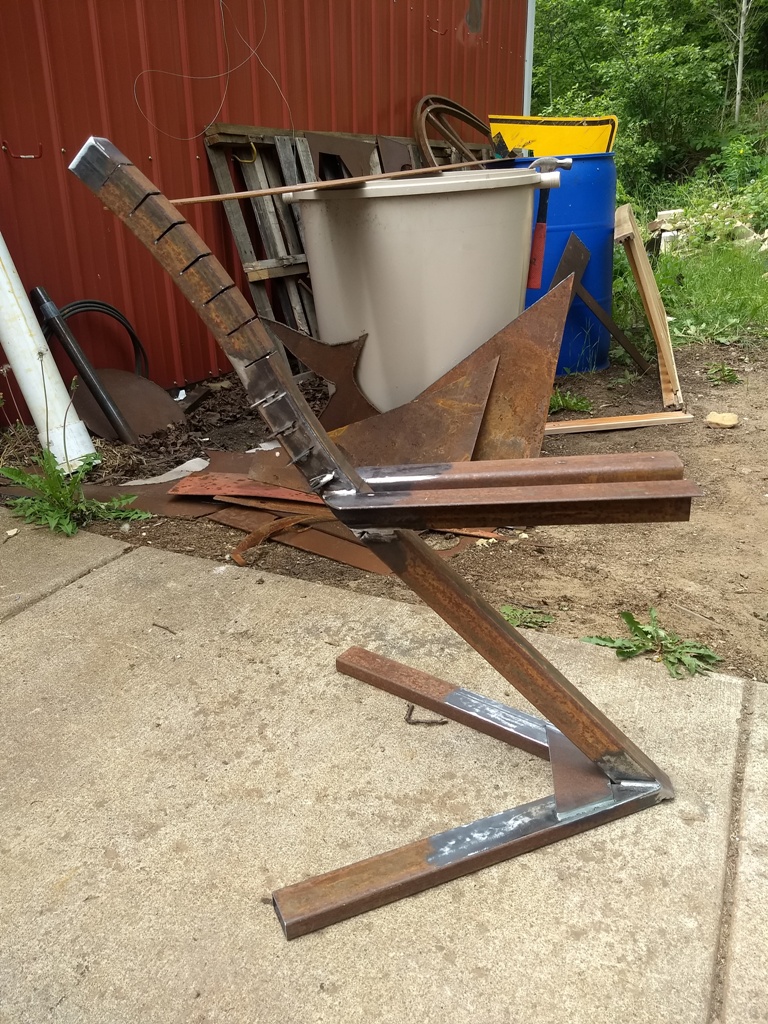 I'm sure there are metal workers that may see this and question my approach but it was certainly a thrill to get a taste of different skills, methods, and possibilities.
As I dug around in the scrap metal pile at Greg's studio I happened upon a broken ikea futon.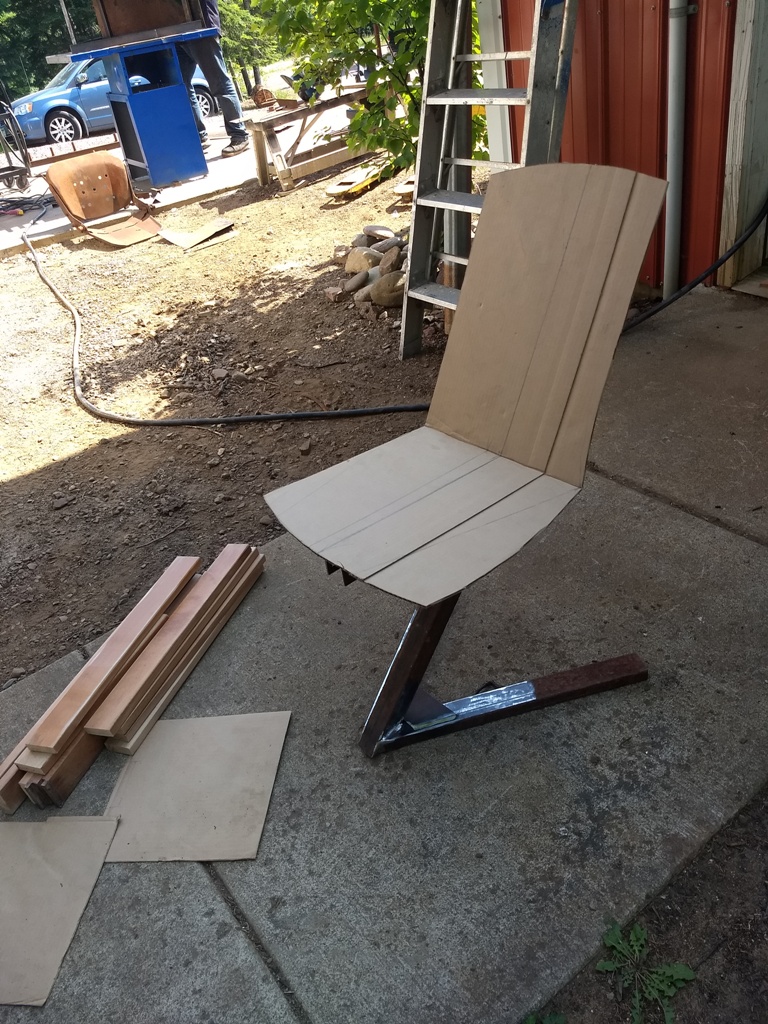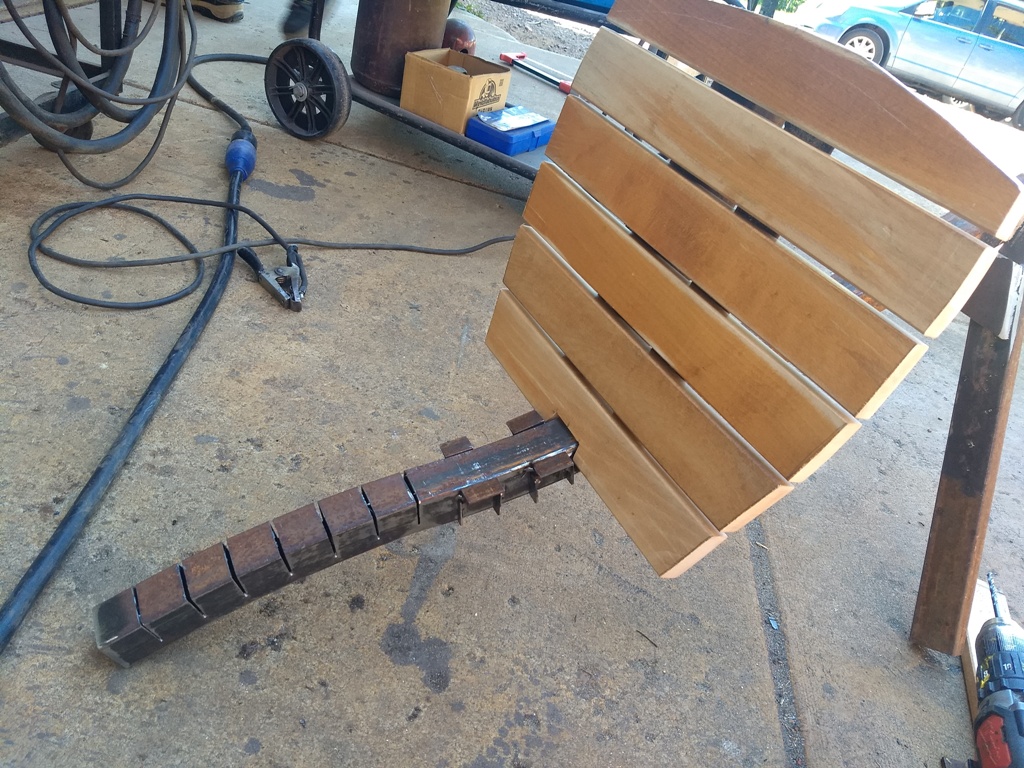 I wanted to create a piece that incorporated wood and metal so I was able to salvage some bed slats and turn them into chair slats.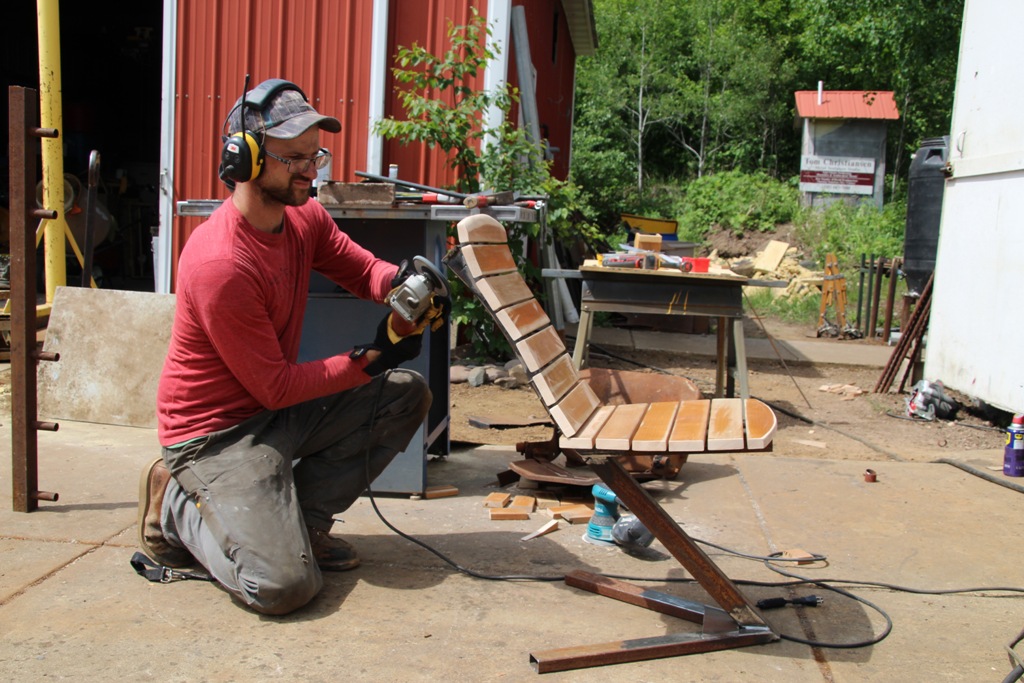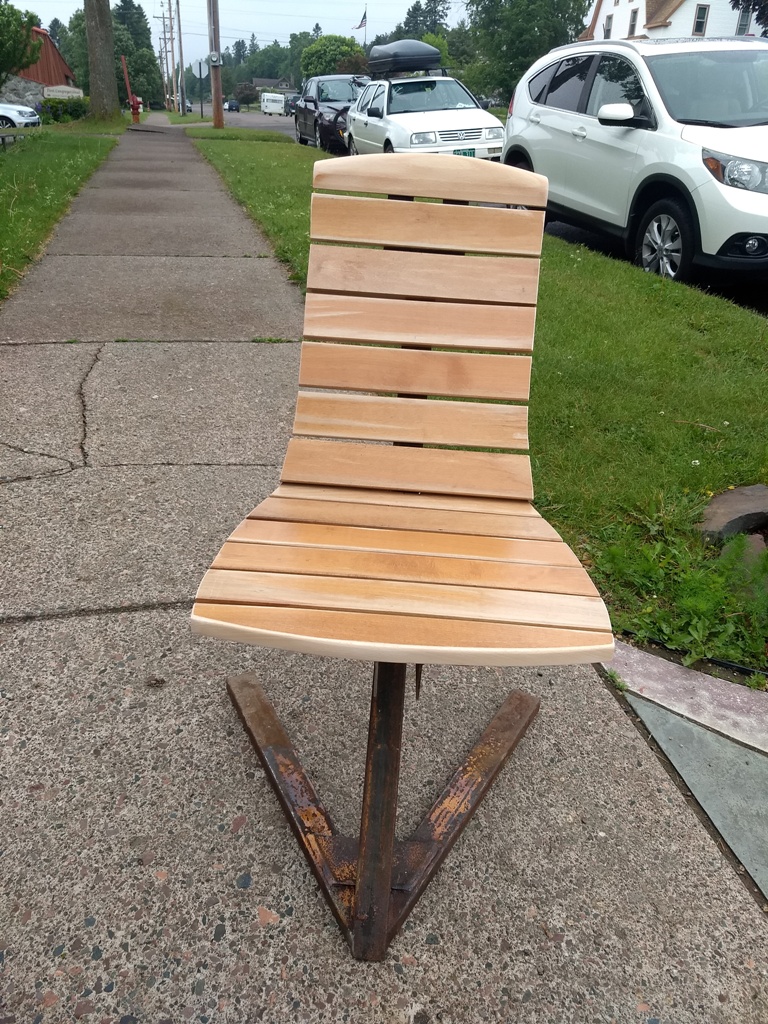 It was a fantastic experiment to play with metal, but my heart is still clad in wood. That said, wooden chair projects are in my future. In my research I've found mesmerizing folk chairs from Scandinavia in the digital archives.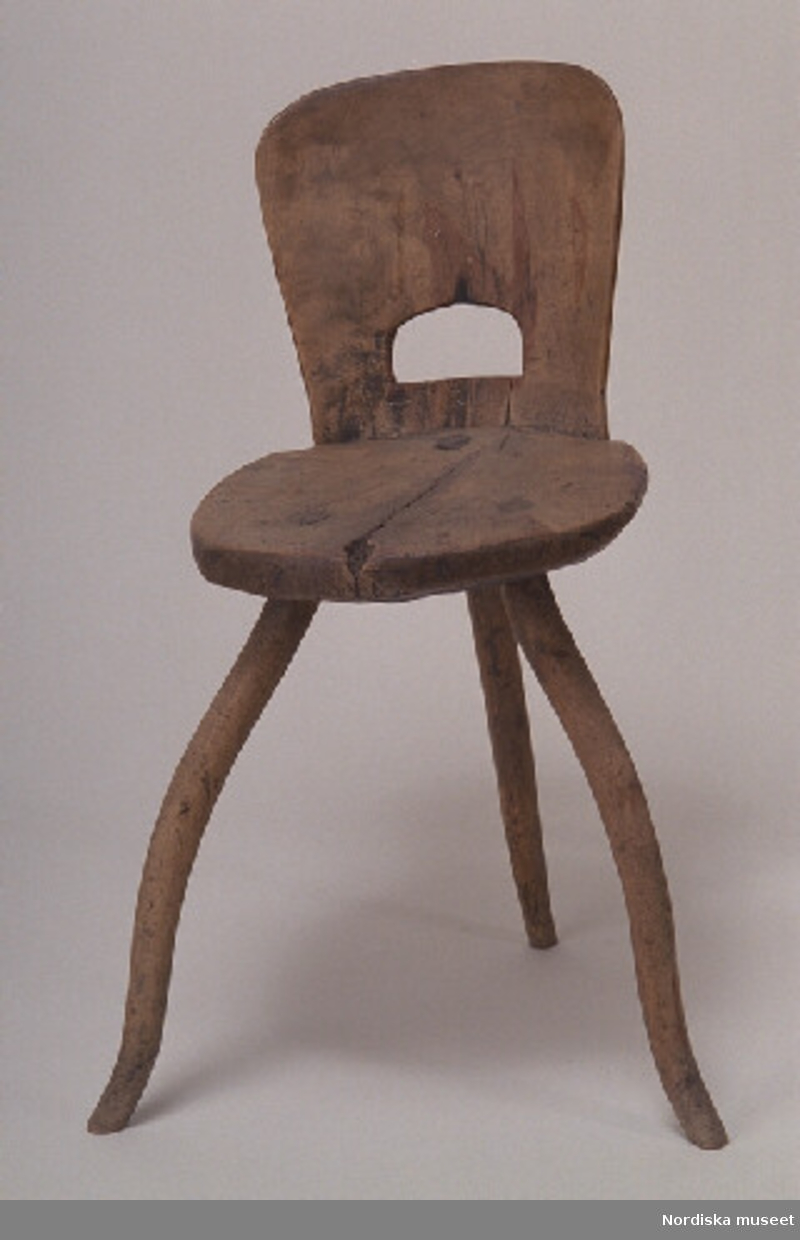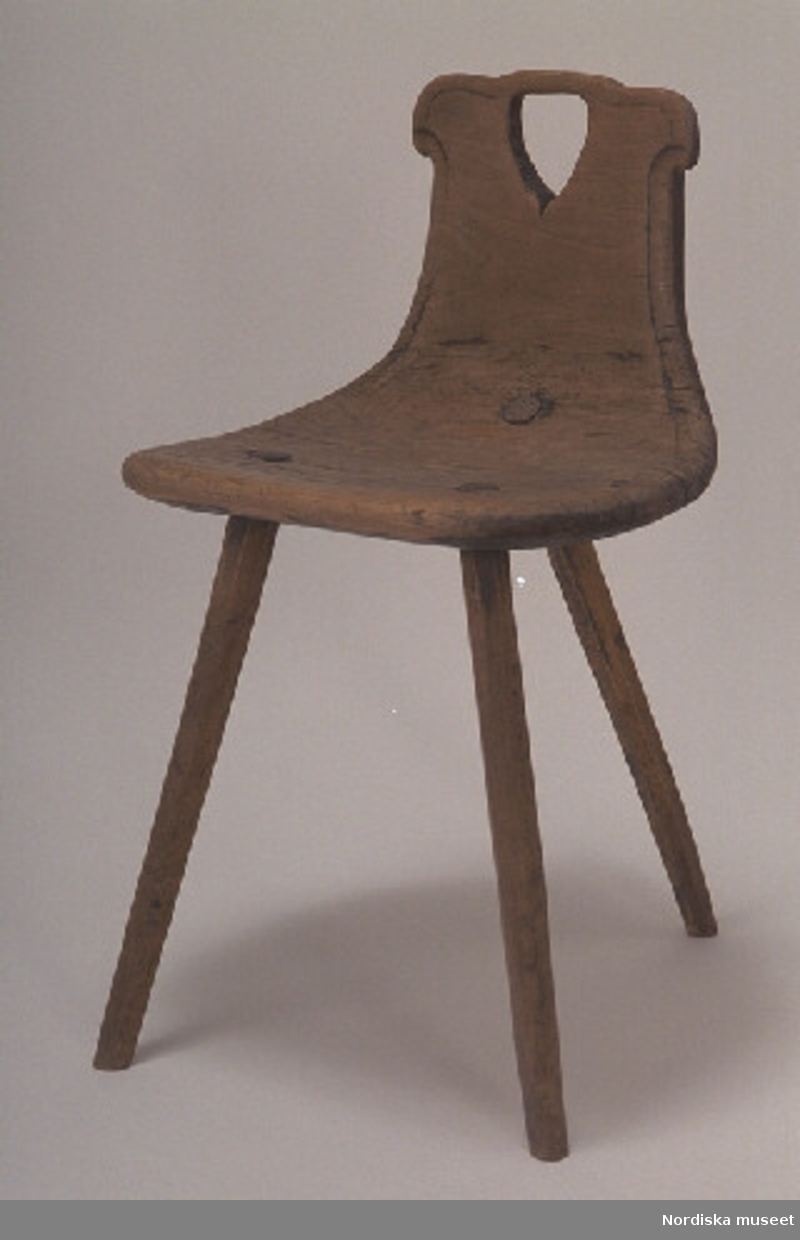 What I find so inspiring about them is that none of them are the same. These chairs were made with hand tools and whatever materials were available. These weren't made for sale. Instead, these were for use in the home. 500 makers = 500 different chairs. That's beautiful to me.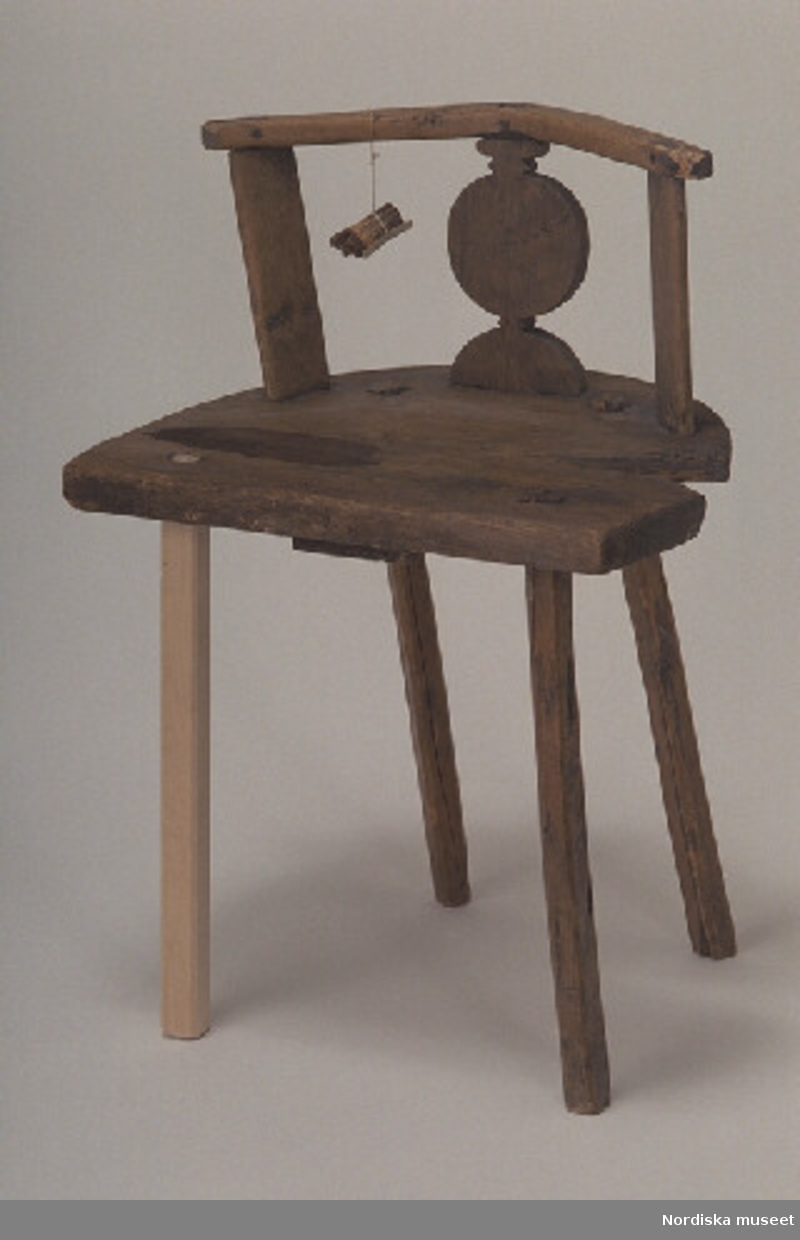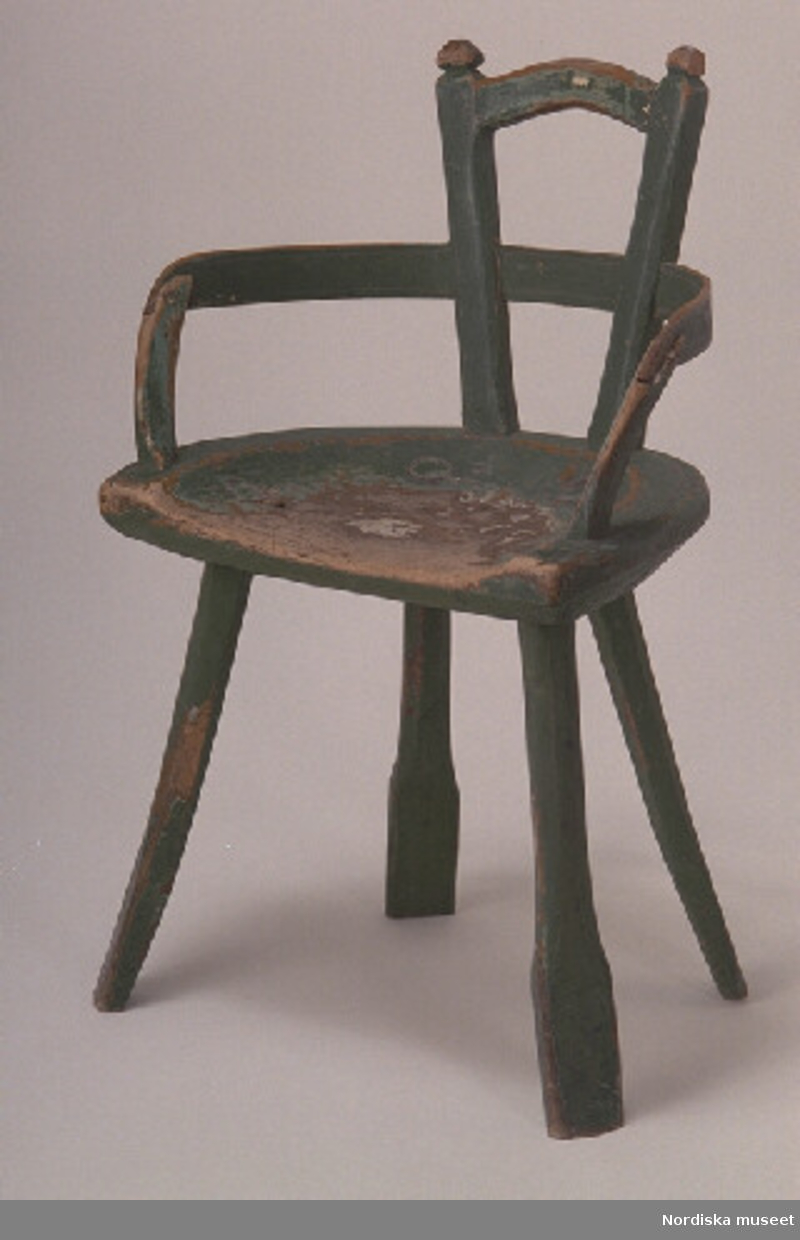 Stay tuned for Have a Seat. Part II coming….someday in the not so distant future.