Hannah Ryggen Triennial in Trondheim
As Resident Artisan Christine Novotny's Scandinavian travels draw to a close, she writes about a visit to the Hannah Ryggen Triennial and the work of this remarkable Swedish tapestry Weaver in her latest blog post.
Hello everyone! My Scandinavian travels are coming to a close. I write this from the seaside town of Akranes in Iceland where my partner Ben and I are camping for the night. I'll be coming home in about four days and have so much knowledge and perspective and excitement from all the things that I've learned and seen throughout this journey. Travel has a beautiful way of opening our eyes to the new and the familiar all at once.
Last I reported, I had just left Sätergläntan and was spending a few days in Trondheim to see the Hannah Ryggen Triennial. Hannah Ryggen is a Swedish-born tapestry artist who lived and worked in Norway throughout her life. She made bold, large-scale tapestries rife with political and social commentary. She only used wool from her region and naturally dyed all of her material. She passed away in 1970. The triennial takes place every 3 years, and they have been doing it since 2016. It's built on the idea that Hannah Ryggen's tapestries are still relevant as ever in our world, and even though she is gone, the tapestries can remain in conversation with other artists and the happenings of the world. It consists of a series of shows throughout the city that showcase Ryggen's work with other artists. I visited shows all throughout Trondheim, including a show at the Hannah Ryggen Center in Orland, which is a beautiful 45 minute ferry ride from Trondheim and is where Hannah Ryggen and her husband Hans lived and worked.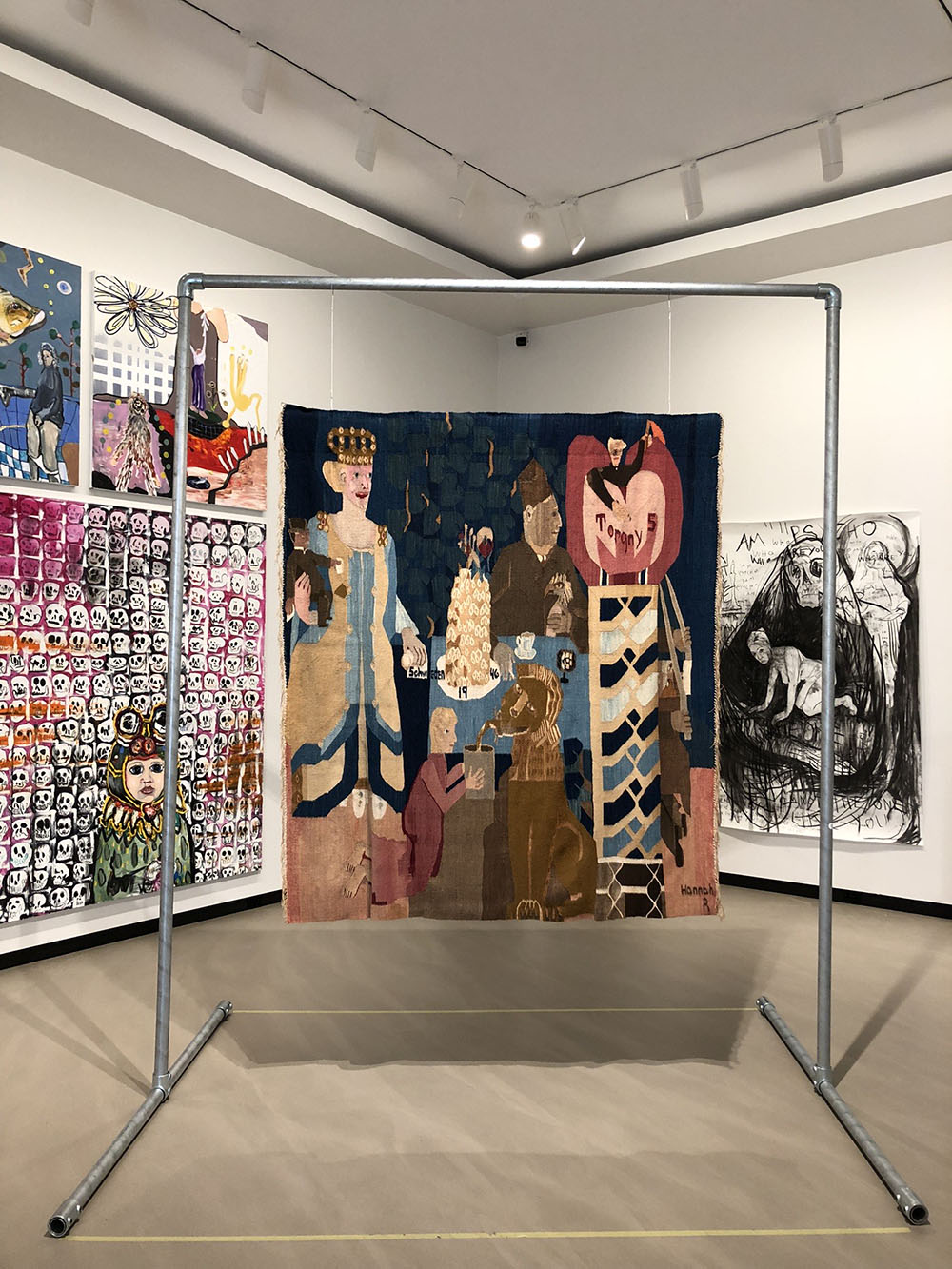 A photo from the show at KUK, with Hannah Ryggen's work hanging in the center, and Norwegian artist Julie Ebbings drawings in the background
The triennial's main show was at the Trondheim Kunstmuseum Gramolna, and it showed about 10 of her large tapestries. They were incredible. What I love about Ryggen's work is the way that she boldly and fearlessly depicted her opinions and her perspective on current events.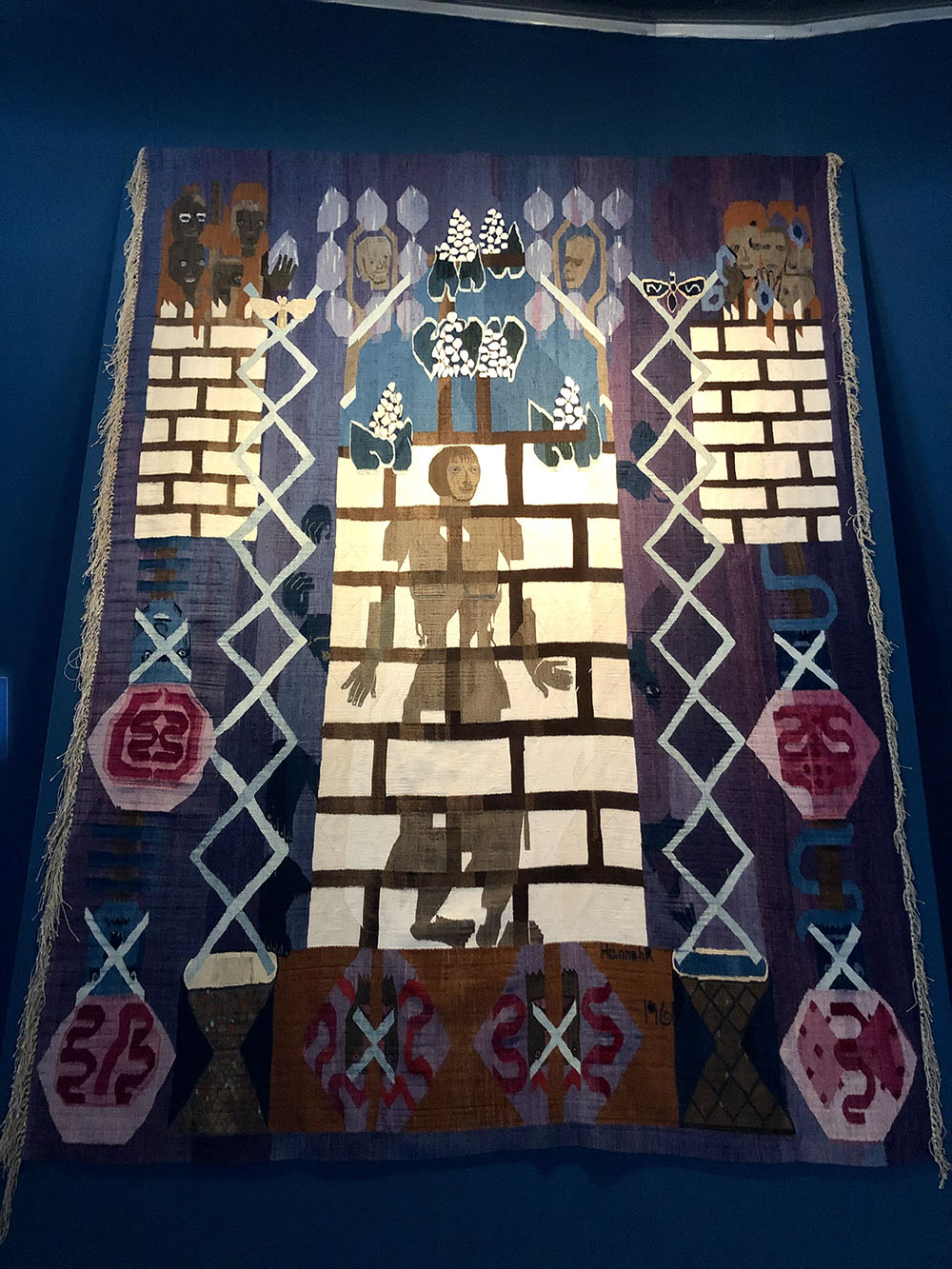 Gra Figur, woven from an image of a body charred on a wall after the atomic bomb in Hiroshima. Hannah never forgot this image, and wove it as a reflection on life and death in the age of weapons of mass destruction.
At Gramolna I met Solveig Lønmo, the show's curator, and she gave me a lot of really interesting information about the tapestries that went beyond the information listed next to the works. There are so many pieces I'd love to go into, but I thought this piece was particularly arresting.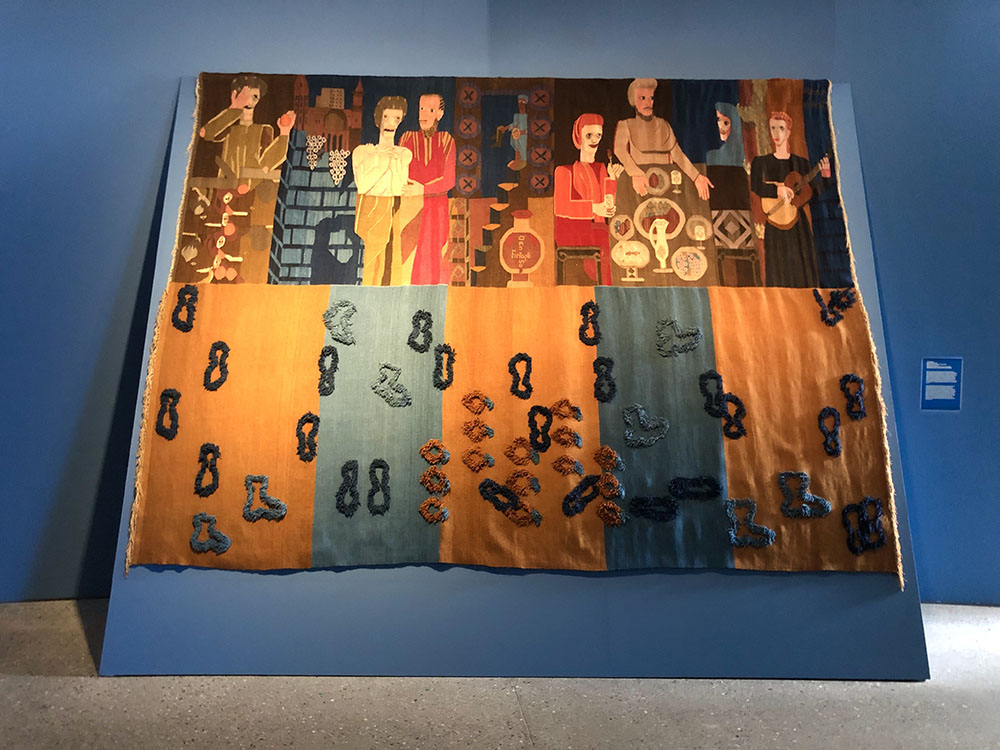 This tapestry is called Prodigal Son, and was commissioned by a church to depict the biblical parable of the Prodigal Son. In the story, a father has two sons, and the younger son asks for his portion of the inheritance, only to squander it away and eventually become destitute. He comes back to his father, expecting scorn and offers to be a servant on his fathers land. Instead his father welcomes him back with love and a great party. It's a beautiful story of redemption.
At some point after Hannah had woven the top half, the church withdrew the commission. She decided to weave the blue and yellow bottom half, and sew it on to complete the piece. The bottom portion displays wandering footsteps in knotted rya, presumably the prodigal son meandering around.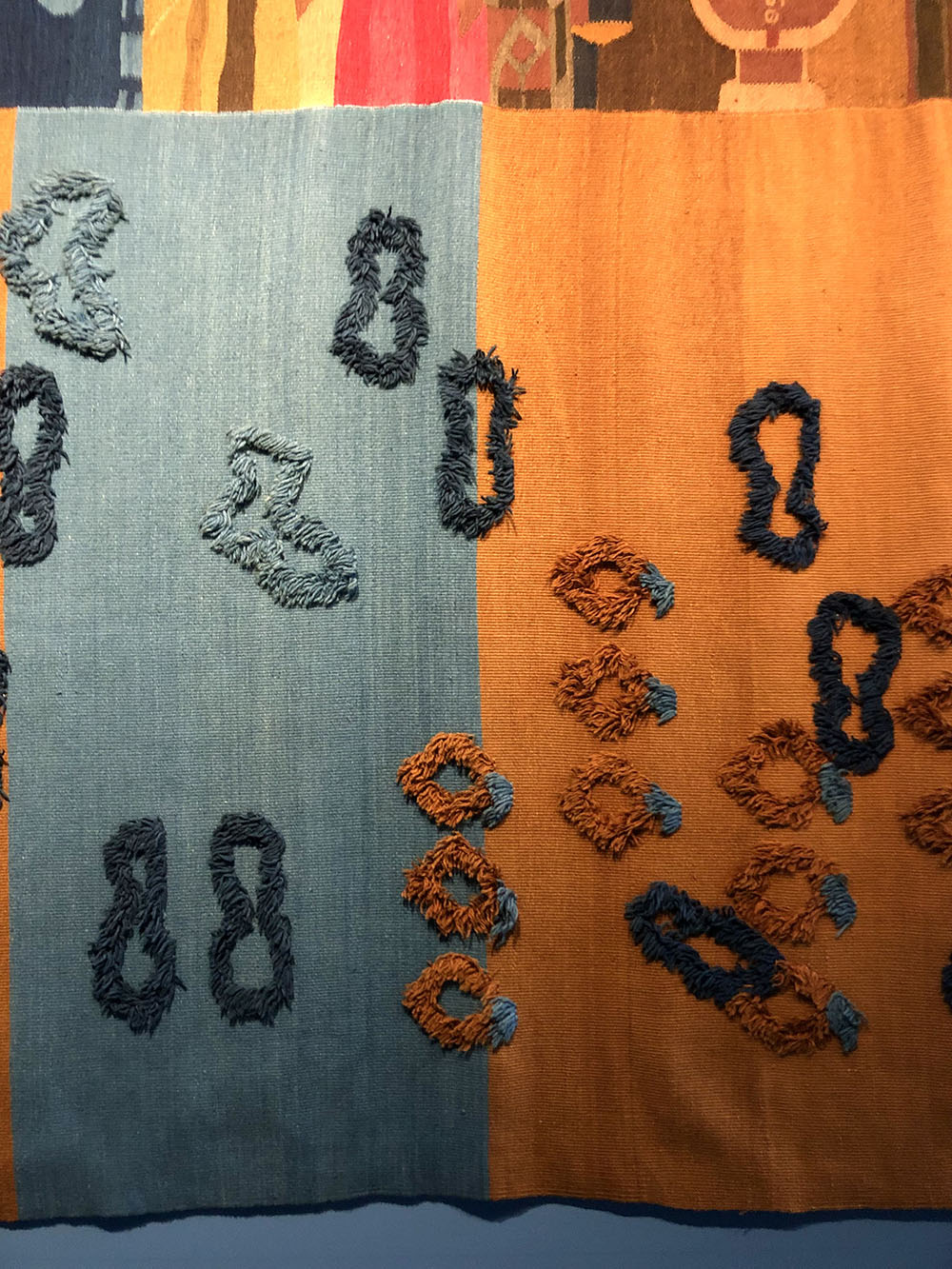 Solveig told me that this tapestry had been more or less forgotten in a lecture hall of the local university, and they decided to display it for the show. The day they unrolled the piece at the install was the day that Putin invaded Ukraine. The blue and yellow portion seemed to speak to the present, and the wandering footsteps to a war torn nation of people displaced from their homes.
This story so well encapsulates the goal of the Triennial, to show Ryggen's work and have it interact with the present moment. It is as if Hannah Ryggen's tapestries are still speaking to us today. I had seen so many pictures of her work, but seeing things in person is always different! I am so grateful to see these works and to experience this special show.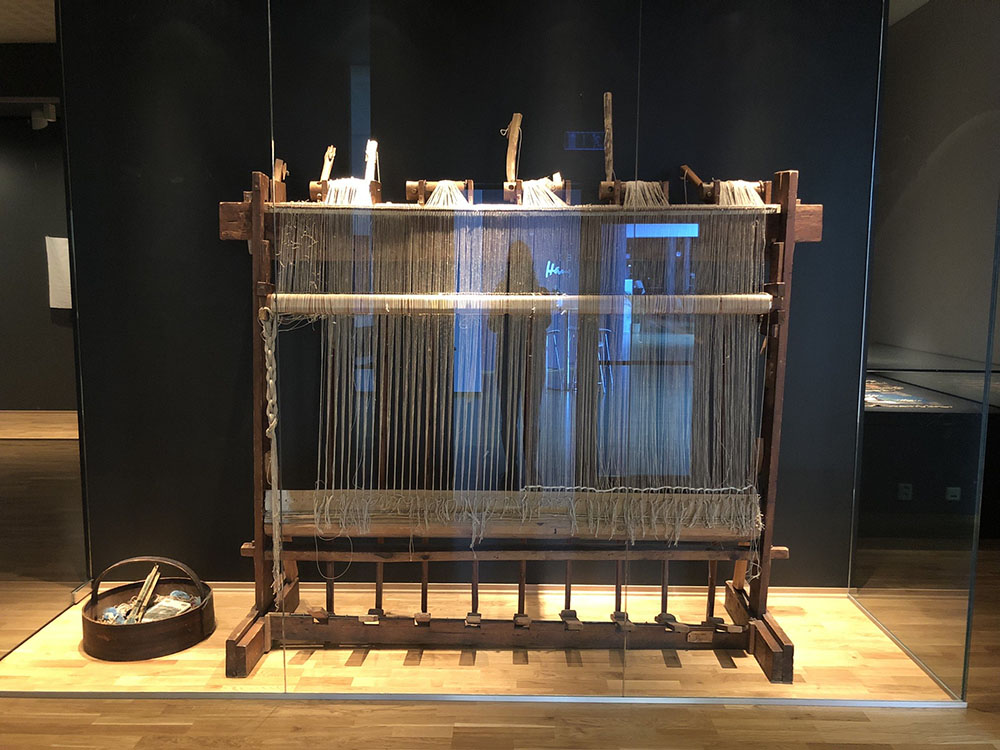 Hannah Ryggen's loom at the Hannah Ryggen Center in Orland. Her husband Hans designed and built it for her.
I look forward to catching up with many of you in person when I return later this week! Thank you again to North House for this incredible opportunity. Tack!