Gathering Inspiration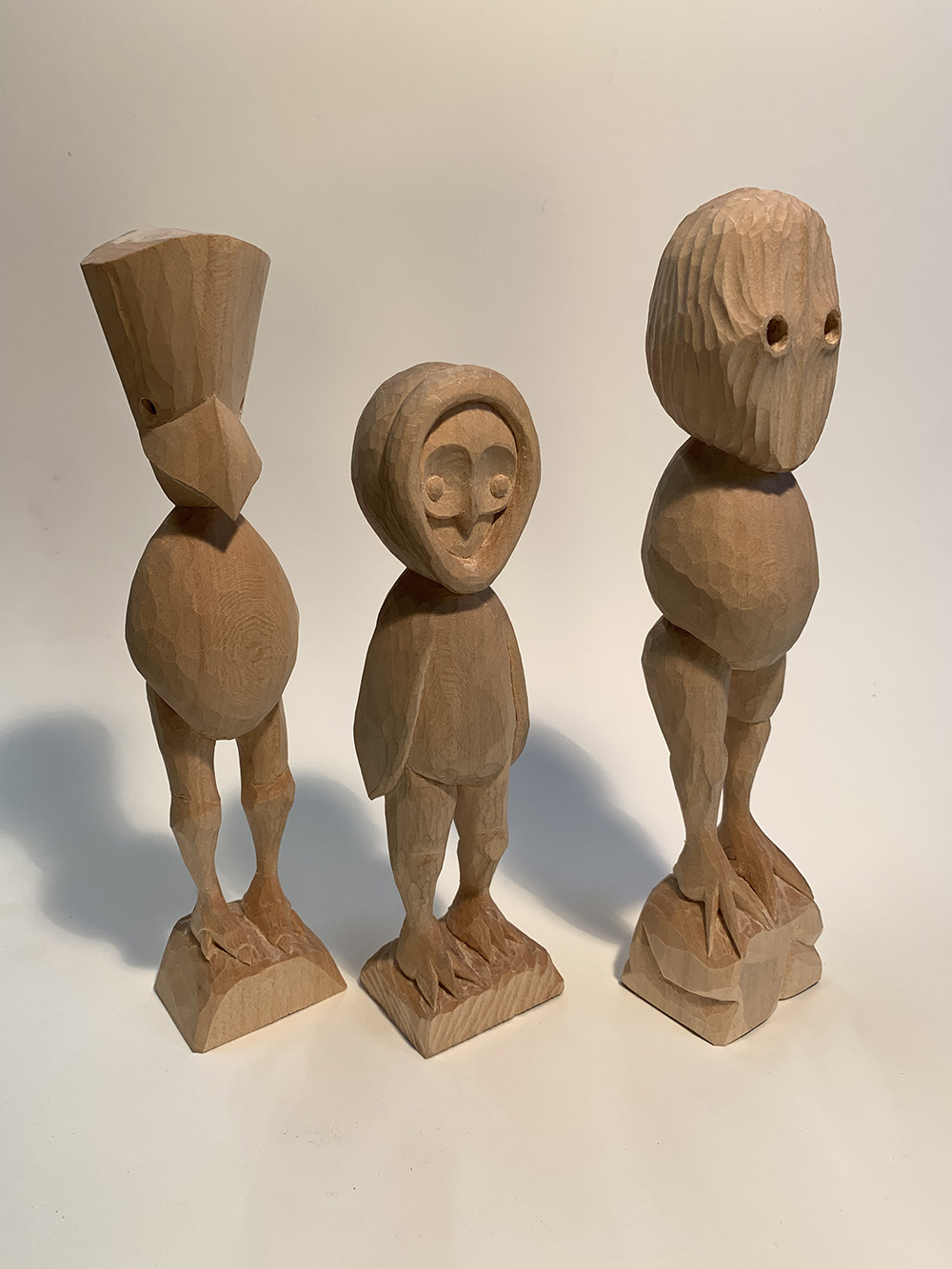 North House resident artisan Nathan White finds inspiration in nature and in art. Read more about his recent experiences in the artisane development program in his latest blog post.
Posted on December 21, 2021
The past six weeks have been a great time of inspiration. I've had a chance to work with some other artists doing class assists, I visited some museums during holiday travel, and got out for some hikes in late autumn before the snow fell.
In the Artisan Development Program, we are encouraged to assist in classes at North House, and I assisted two classes in November; Bowl Turning with Marybeth Garmoe, and relief carving with Phil Oden. Observing others working, and teaching as well, is a great way to synthesize technique and learn new things. I'm very much a hands-on learner and I love being able to watch people at work; to observe their stances and posture, how they hold tools and their work, and to see what tools they use. The class assist aspect of the program in super valuable to connect with other artists and be able to pick their brain and see them at work and gain insight to their process.
Another source of inspiration for me is interacting with other peoples' art and craft objects. I'm traveling for the holidays, and one of my favorite things to do when visiting a new place is to check out museums. I love museums for many reasons, but most often because they are a huge source of inspiration. It doesn't really matter the specific type; be it natural history, modern art, etc., because I just never know what will strike and inspire me. I was able to visit the Metropolitan Museum of Art (MET) and Museum of Modern Art in New York and was really ecstatic to sit in a George Nakashima chair. I saw some relief carvings of Frank Lloyd Wright, and very cool screen print by Bridget Riley that gave me some ideas for some geometric relief carvings that I've been working on recently. One wing in the MET had a really beautiful parquet flooring that I want to try to make into a carving somehow, either kolrossing or relief carving as a border or background.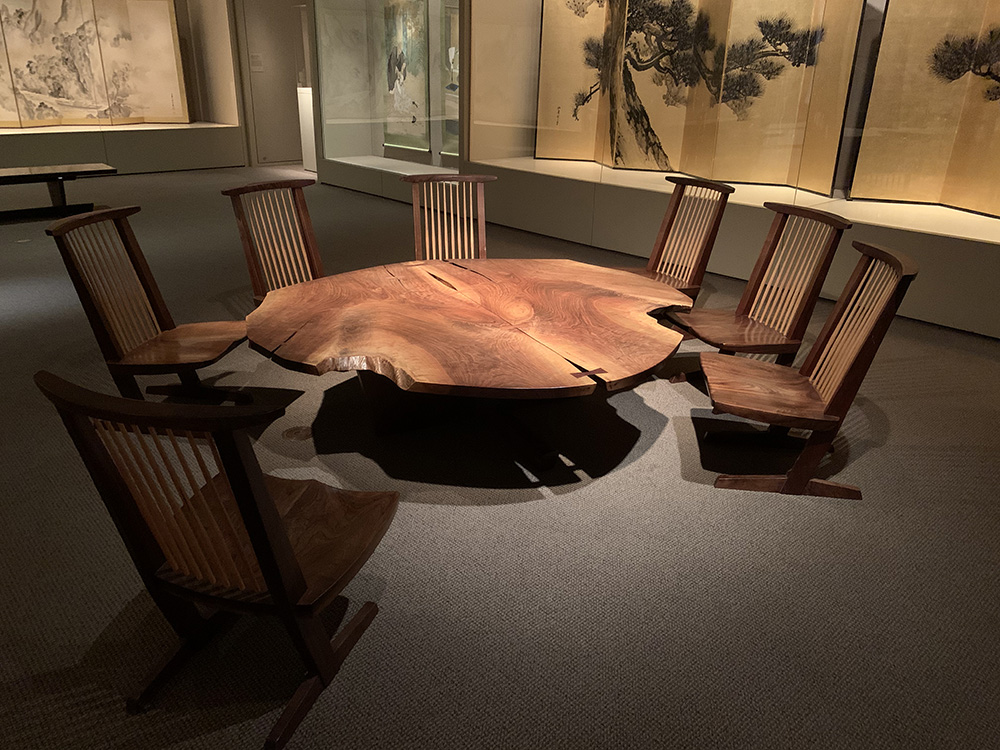 Chairs and table by George Nakashima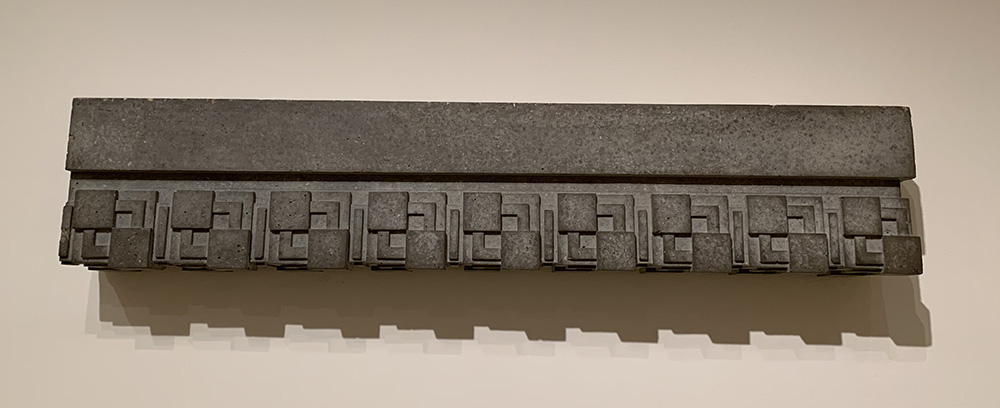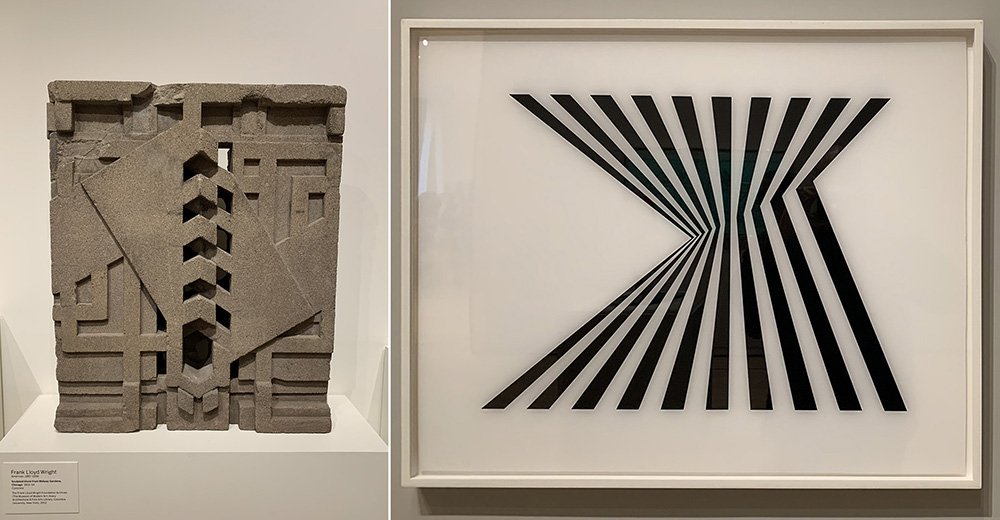 Woodcarvings by Frank Lloyd Wright and screen print by Bridget Riley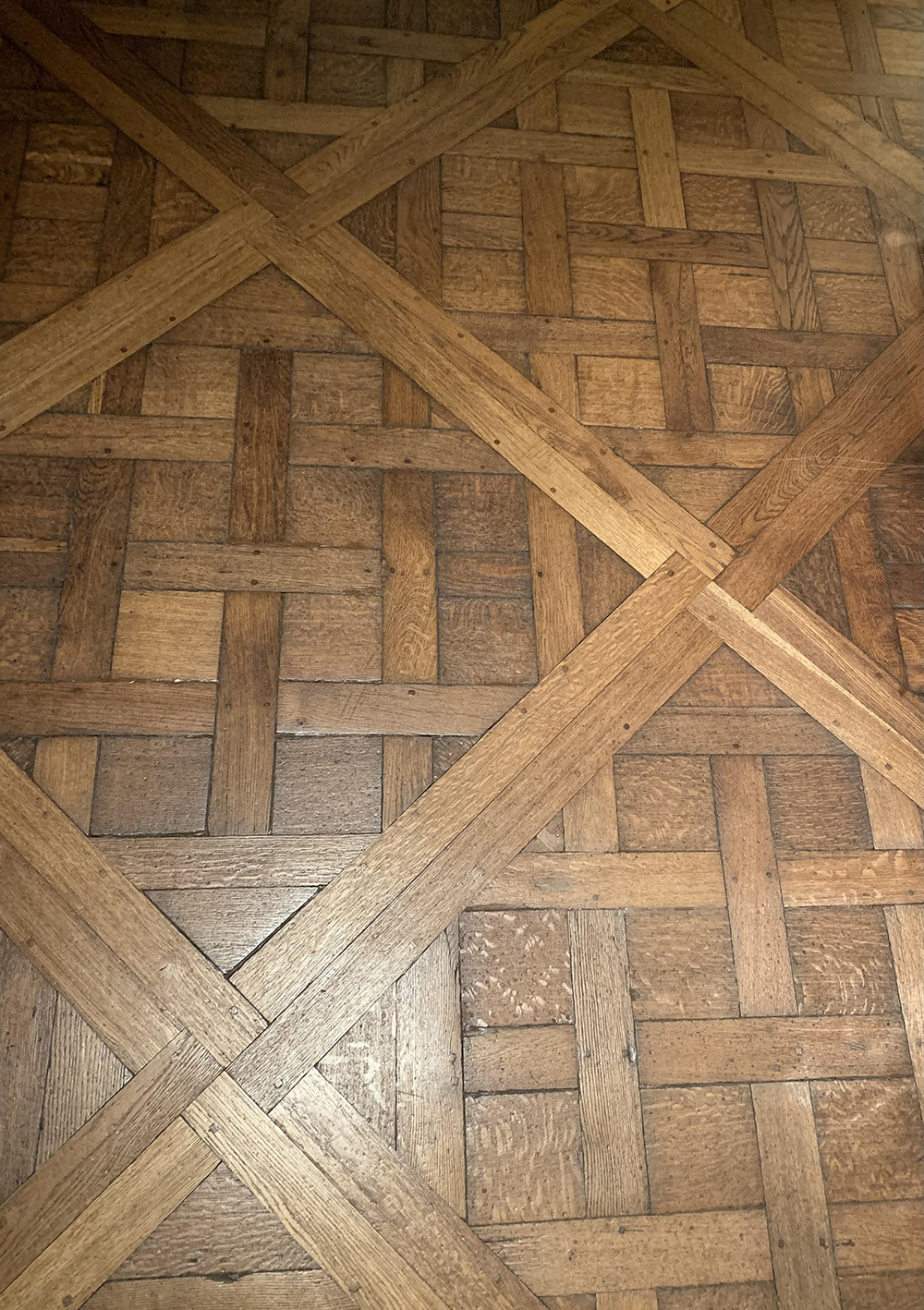 Parquet floor at The Metropolitan Museum of Art
I love standing in front of a painting and thinking about how the person who painted it may have stood in the exact same position to work on and scrutinize it. Or, to stand in front of a centuries old artifact and think about the time and everything else it has withstood, the people throughout time who have interacted with it, and others like me who have viewed and admired it. The collective appreciation of millions of people over the decades is something I find truly awe inspiring. Everyone has their own opinions or methods for discerning what they like in art/craft, but when I look at art, when I really like something, its because it inspires me. It makes me want to go back to my studio and work on something of my own, and to try and incorporate a shape, color, a new medium, or whatever in to what I'm working on at the moment, or to try and create something entirely new. That's how I got into wood working; I had seen some very elegant carved wooden spoons in a gallery and just needed to try making some. Lately, I've been working on wall hanging altar pieces and little reliquary-like cabinets. I've been figure carving, relief carving, and have just started getting into hand cutting dovetails, and am so excited by the things I got to see at these places to keep my creative process going and to push me to try new things.

Lastly, one of my favorite times to walk around and get inspiration from nature is in late autumn in the northwoods. When all the leaves have fallen, frosts are everyday occurrences, and the forest feels like a skeleton of itself. I like it because you can walk on a trail or place in the forest you might know really well, but all the sudden is so different because you can see so much more and much farther into the distance. The new views remind me not only to look back and self-reflect and to look back at what the year has brought and what has been accomplished, but to look forward to the future and what the coming year will bring. I'm looking forward to mashing everything I've been taking in and experiencing and incorporate it into new work in the coming new year.