Branching Out
Angela explores the natural forms of branches in preparation for her upcoming show
Posted on November 16, 2018
Apple, poplar and birch, oh my! So many branches, so many forms. Ever since studying bowl carving in Sweden this summer, I've been inspired to carve vessels with the rhythmic chop of an axe and adze. I started out making symmetrical vessels that echo traditional dough bowls, but have recently started using curved branches instead of straight trunks. It's been exciting working with new designs, and exploring surface texture with carving gouges.
A month ago I got access to a large apple branch that fell down in a friend's yard, and it's one of my favorite types of wood to carve with. Although it's filled with knots and it cracks like the dickens (that's a fun thing to say), the fine grain and wild curves make it a joy to carve. Below are some of my explorations with this special branch.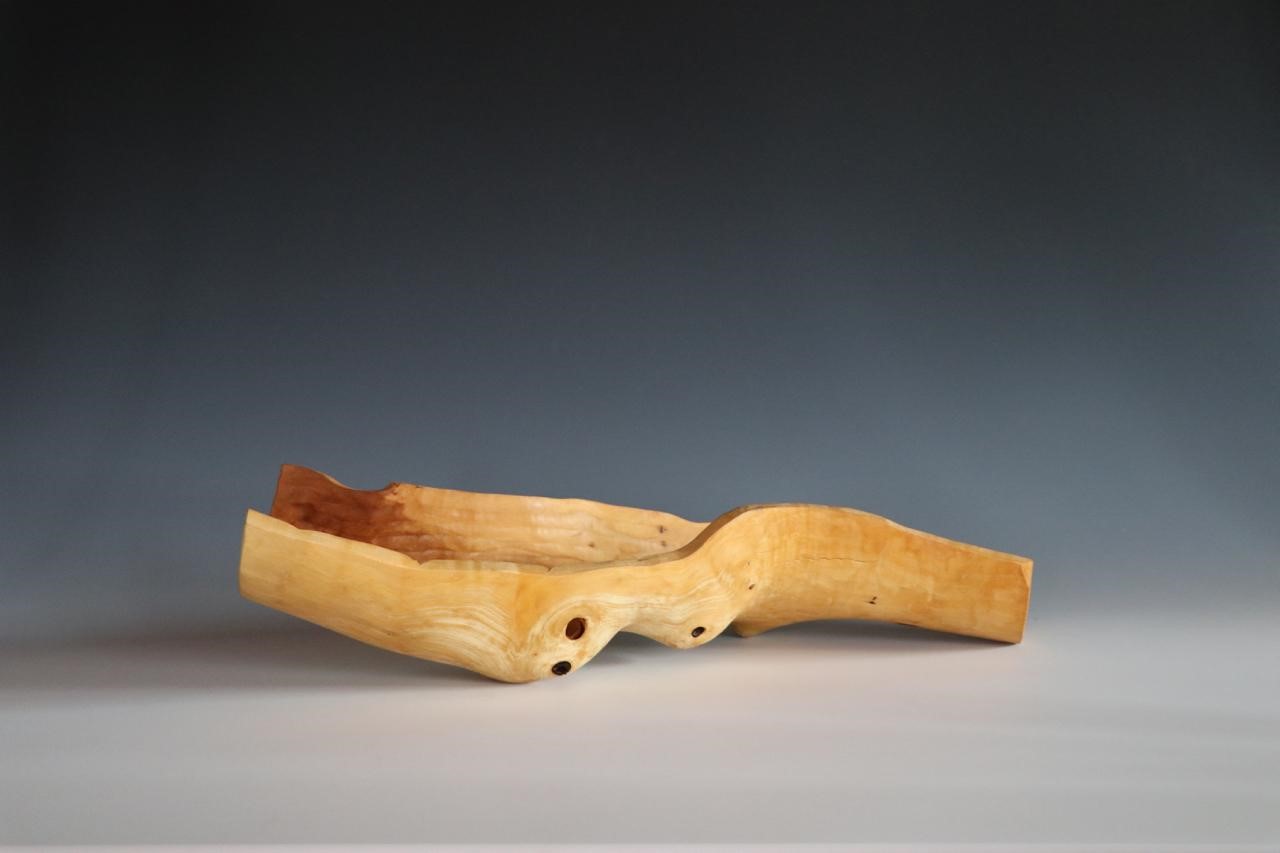 Apple vessel #1, 24" long.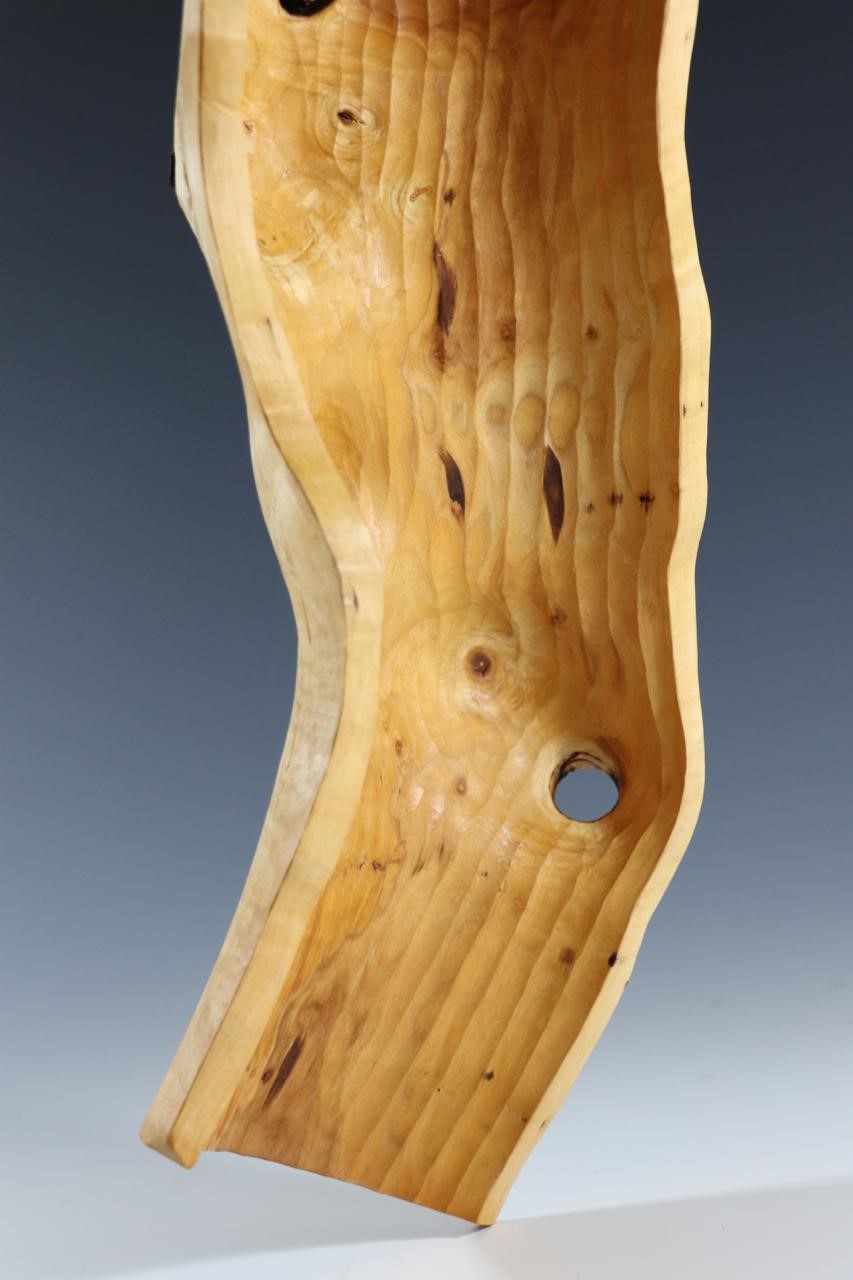 Apple vessel #1, birds eye view. 24" long.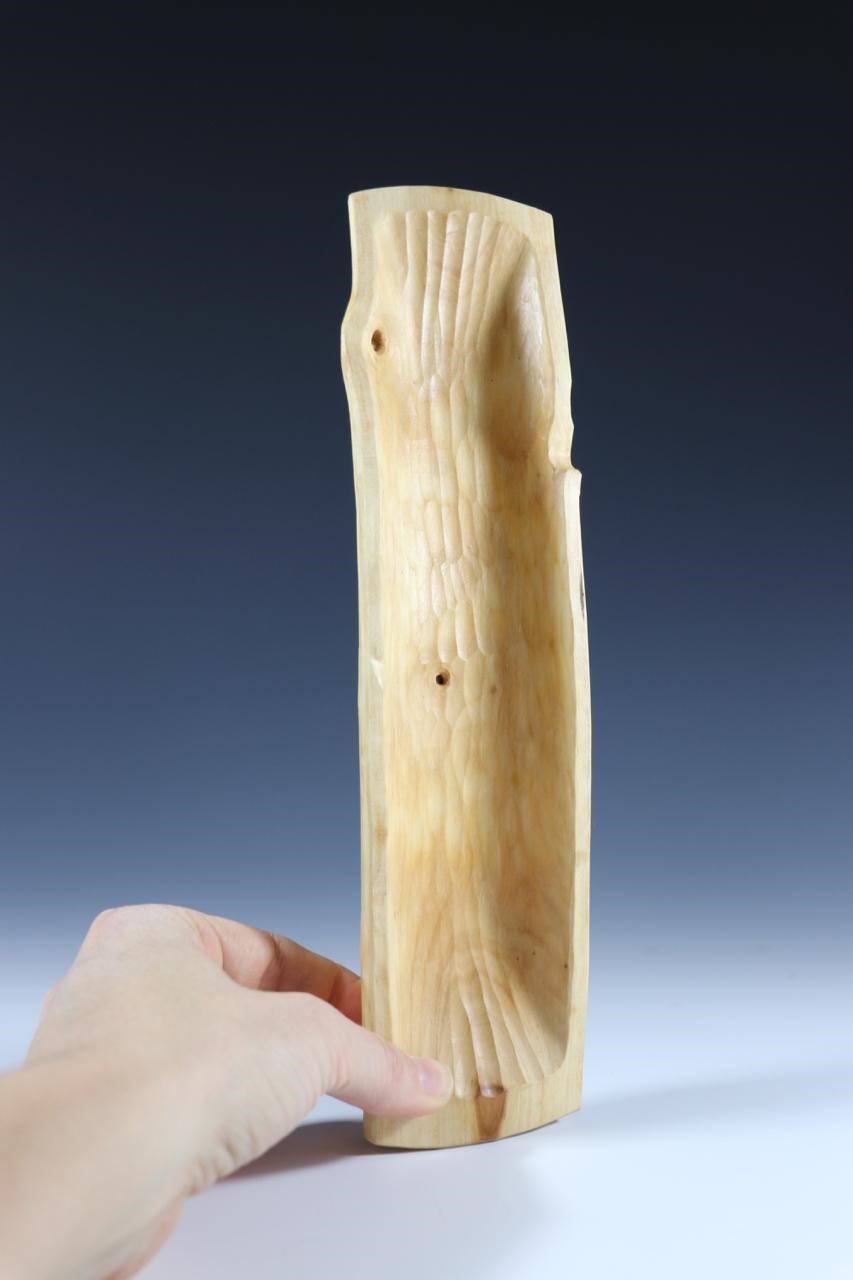 Mini apple vessel, 12" long.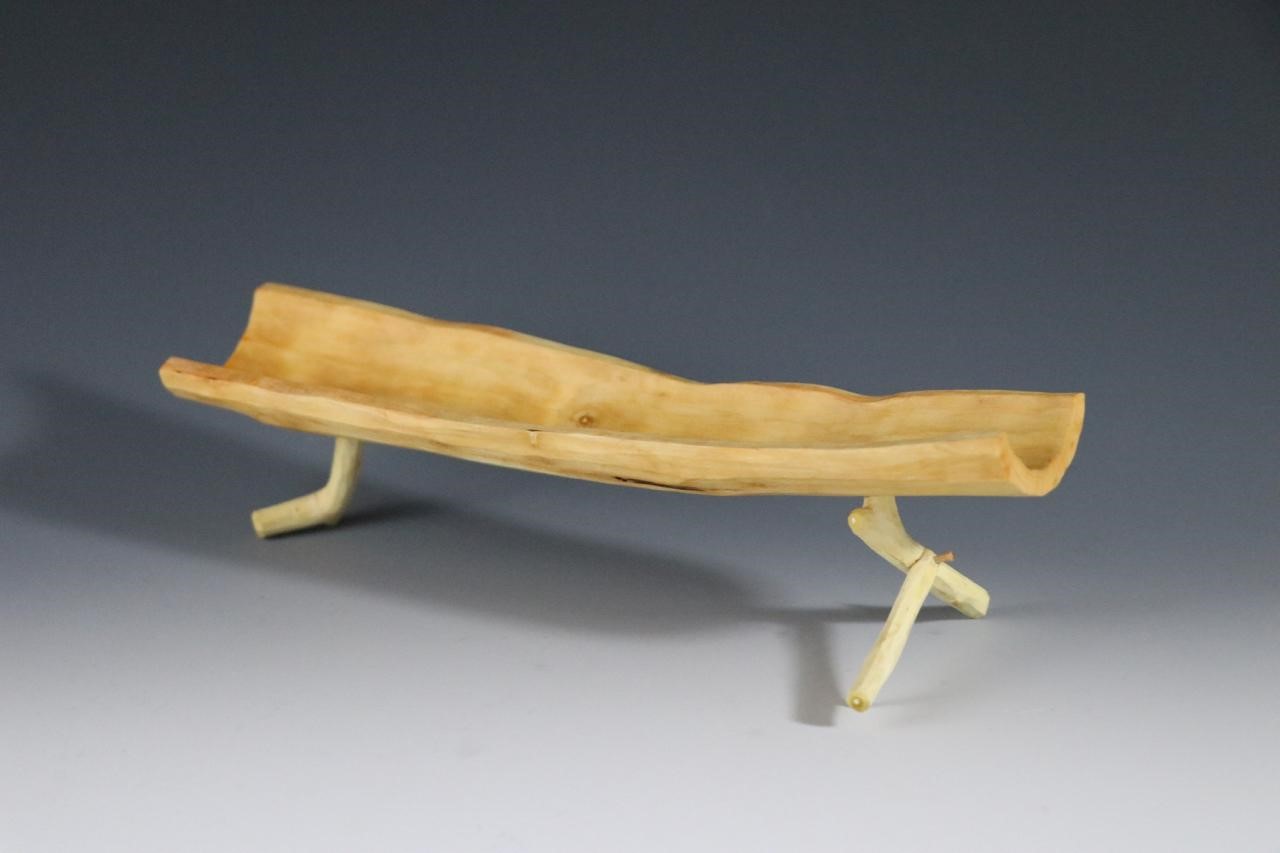 Tiny apple vessel with lilac legs. 12" long.
Using branches is inspiring to me because their curves are evocative and organic. They remind me of the bold brush strokes of Japanese calligraphy, spontaneous but studied. Having grown up in Japan for a handful of years and attended an afterschool calligraphy class (now that I'm older, thanks mom and dad), the bold organic lines of black sumi ink on rice paper live on in my creative mind and inform my work.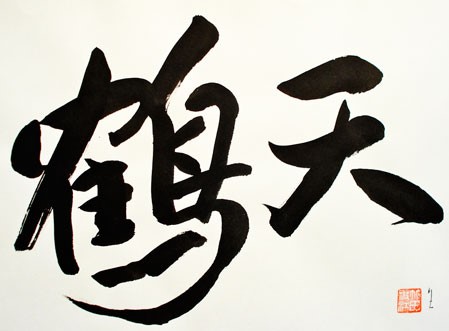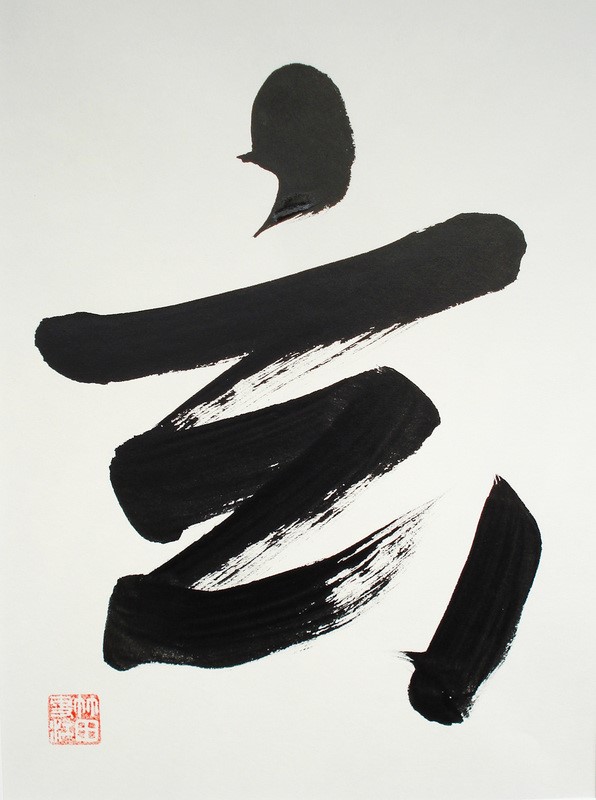 A few examples of expressive Japanese calligraphy. By Rie Takeda. (Source)
Before I had the opportunity to formally study woodworking at North House in 2013, I was given a miniature torii gate from a woodworker in rural Japan. I had been visiting the town and saw one of his tori in someone's personal shinto shrine in their home. I was immediately drawn to its form and significance. My middle name is Ryden (雷電), and I was named after the local shinto shrine in my hometown which is dedicated to the god of thunder and lightning. The tori he gave me lives in my room as a reminder of where my roots were first planted.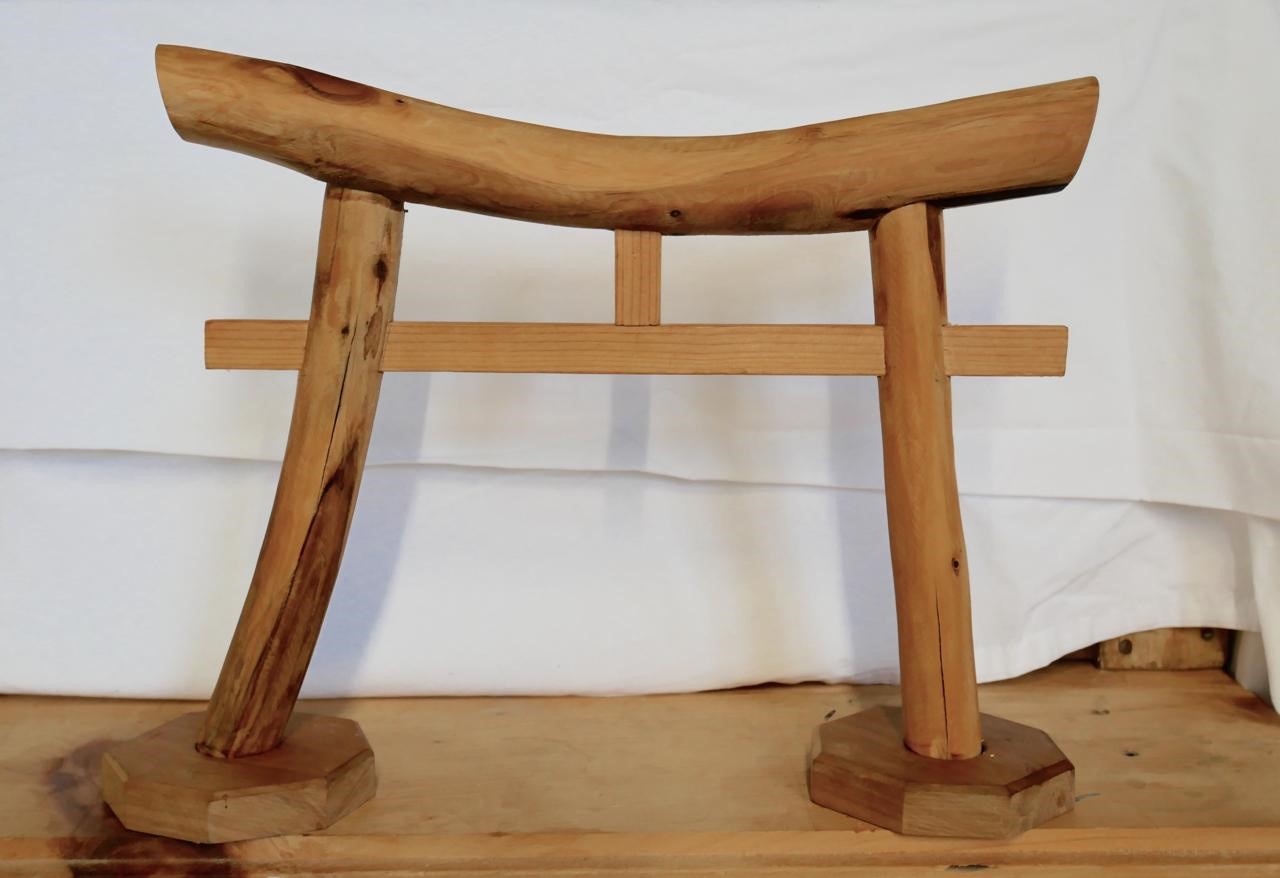 Miniature torii (鳥居): a gate that marks a sacred space, often found on paths that lead to shinto shrines.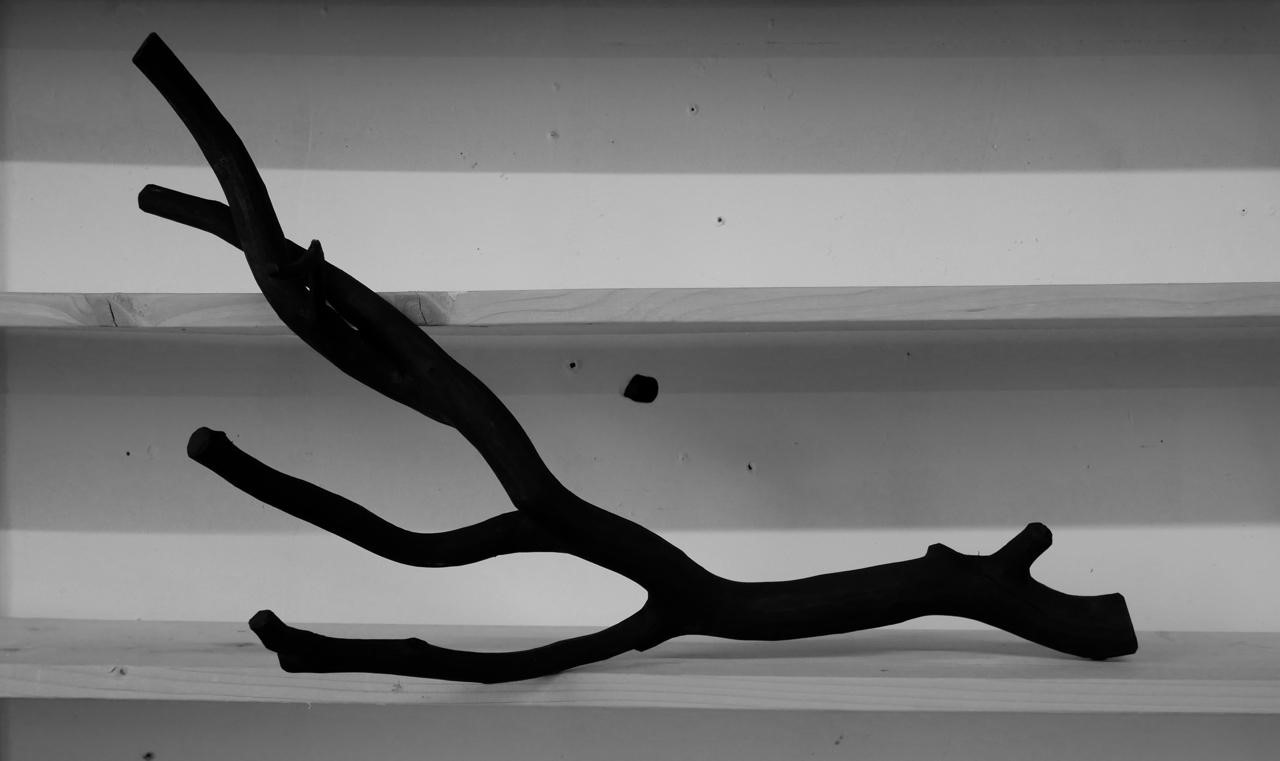 Bold lines of a branch I've been holding onto. Painted with black milk paint.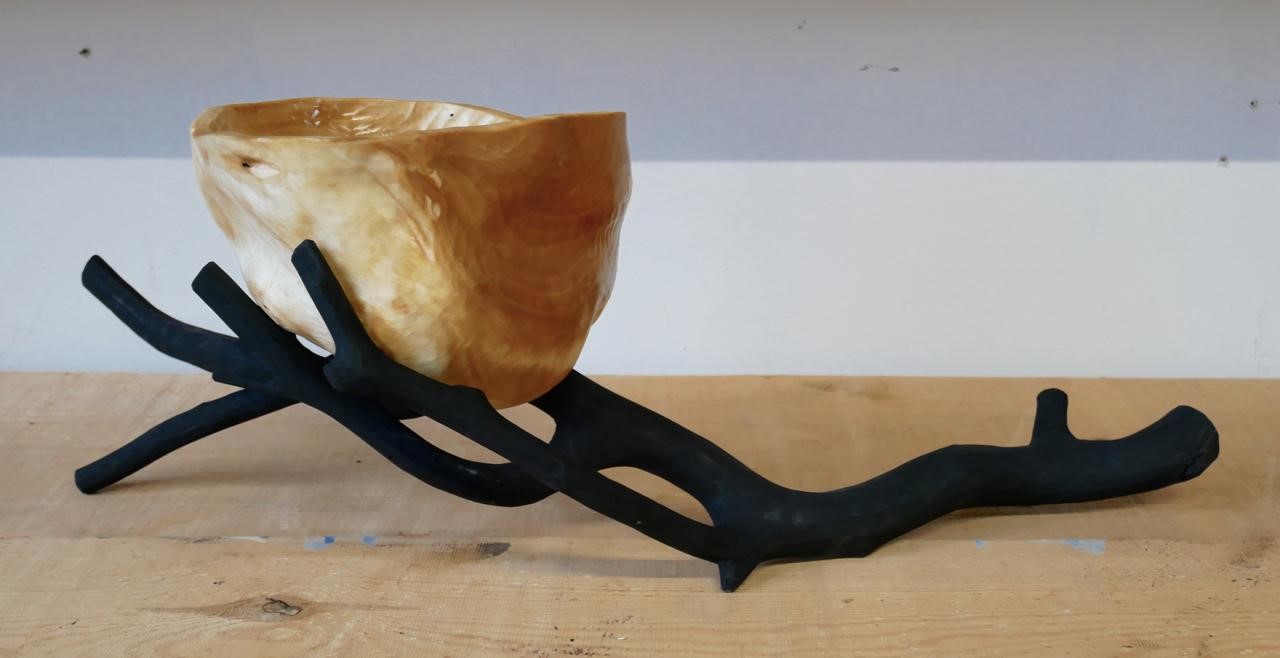 A special branch with a special burl. This birch burl was sent to me from John Zasada who harvested it in Alaska.
I'm currently preparing for the culminating show of my residency at North House and as I wrap up unfinished projects and dust off pieces I made a year ago, I'm also inspired to make new things. Nothing like a deadline to inspire new directions. I'm suddenly excited by hanging mobiles that incorporate branches. Brush strokes floating in air. I saw an image of a great project in a Swedish book called Täljboken and it's been marinating in my mind since.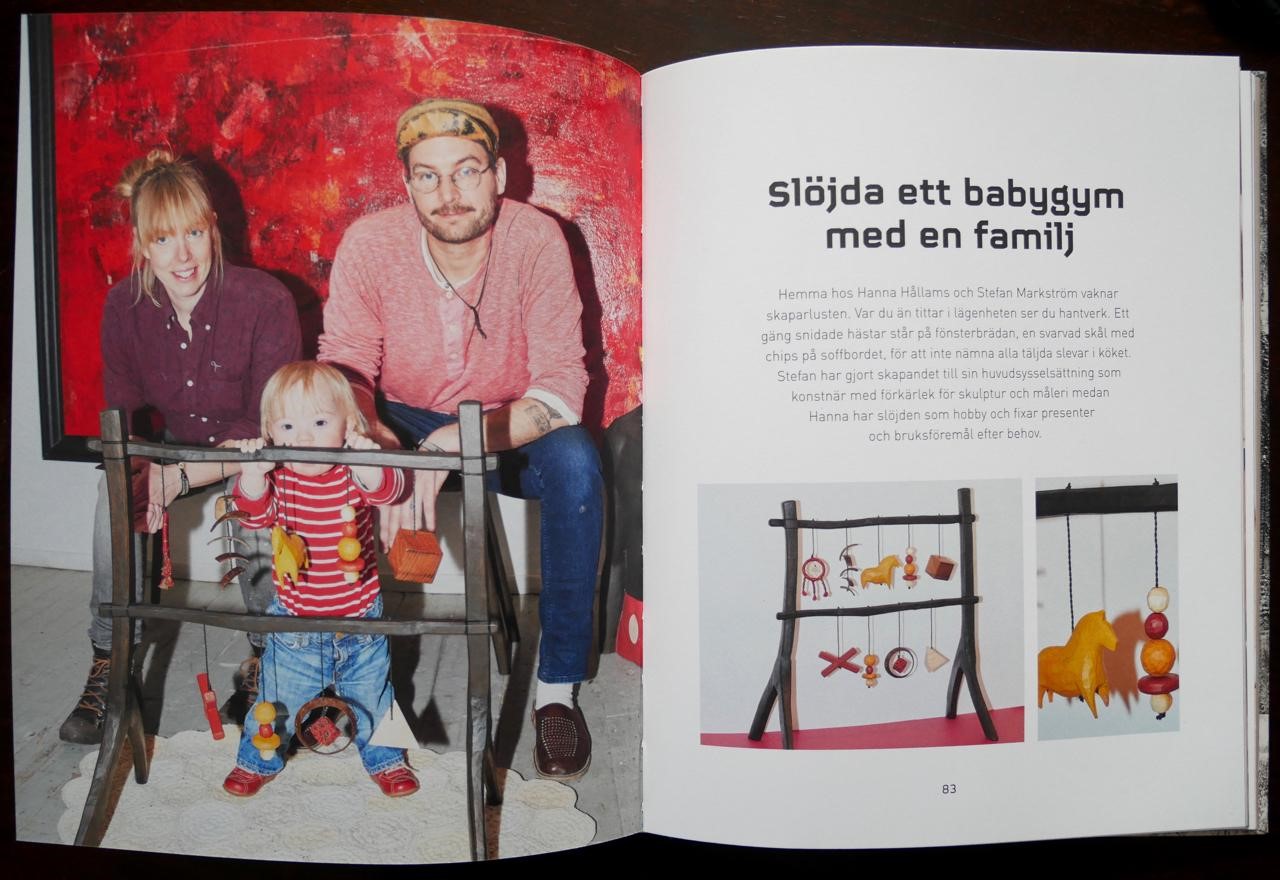 A handmade wooden toy made from a split branch with hanging carvings.
I only have a few weeks left before my show, but maybe I'll still be able to make a few hanging pieces.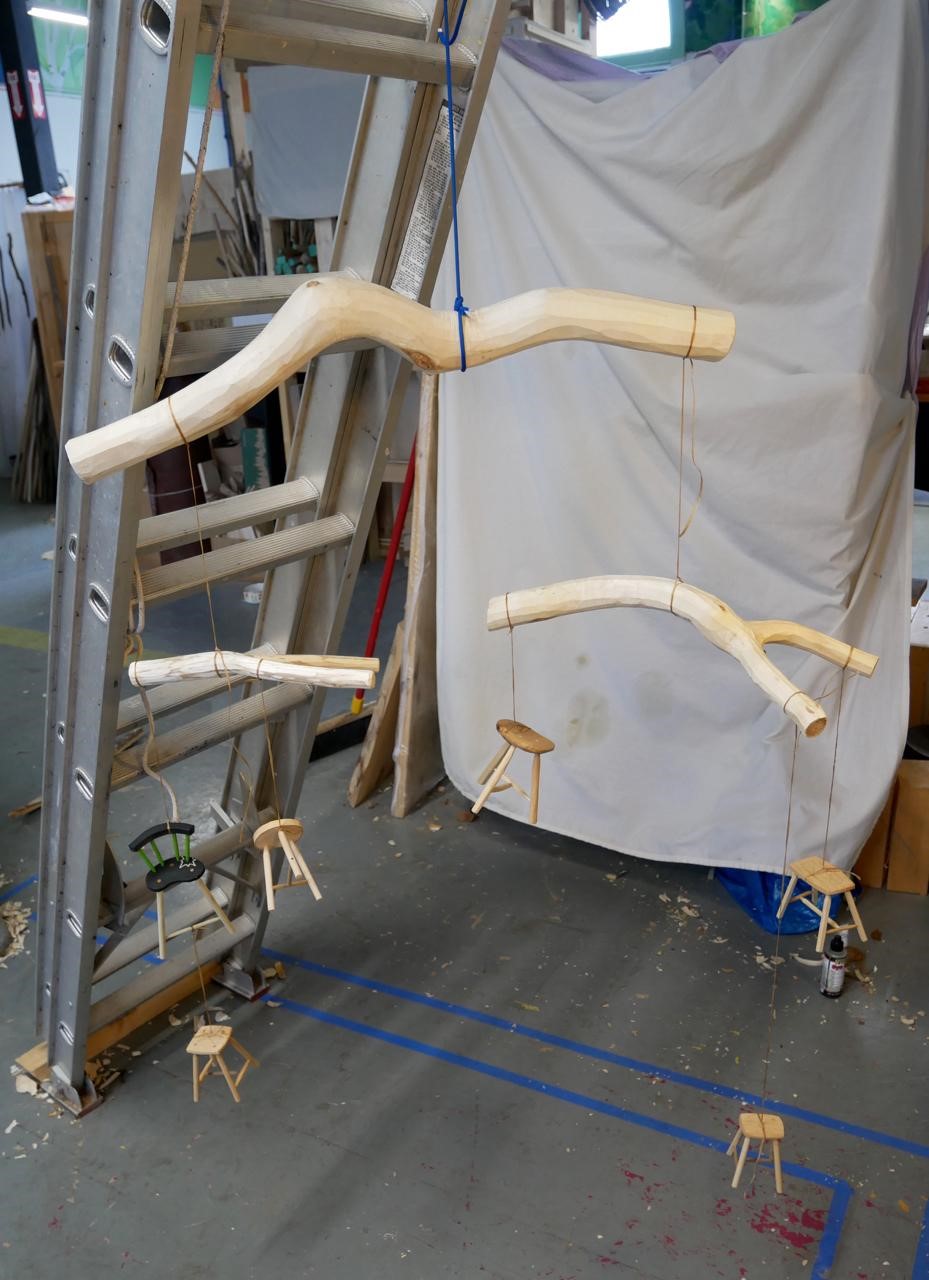 A makeshift mobile that hangs behind me while I'm at my workbench. Sometimes I get spooked by it late at night.
If you're in Grand Marais, please consider stopping by the show. Below is information for folks who will be in the area as well as people who are far away!
The show is called "Chasing the Curve," and it will chronicle my experience as a resident in North House Folk School's Artisan Development Program. From woodturning to woodcarving, Maine to Scandinavia, I'll highlight projects, people and places from my year and a half as a student, teacher and traveler!
Opening Reception
Friday, 11/30: 5:30 - 7:30 PM
Artist presentation: 7:00 - 7:30 PM
Show duration: 11/30 - 12/15
North House Folk School's Green Building
501 MN-61, Grand Marais, MN 55604
I'll also be highlighting select pieces on my blog (subscribe here) and instagram, so for everyone who is far away, they'll be different opportunities to get a snapshot of my experience here. I'll also be selling pieces on my website come December.
Thanks for reading and for following us "ADP" folks as we learn and explore new and old forms.