Birch Bark Beth's big backpack
Posted on December 20, 2017
This is the second installation in the blog series of the Artisan Development Program. Did you miss the last post? Check it out here to learn about the Artisan Development Program and to read the first blog post from Angela Robins. This week, Beth Homa Kraus gives us a peek at a large international custom order!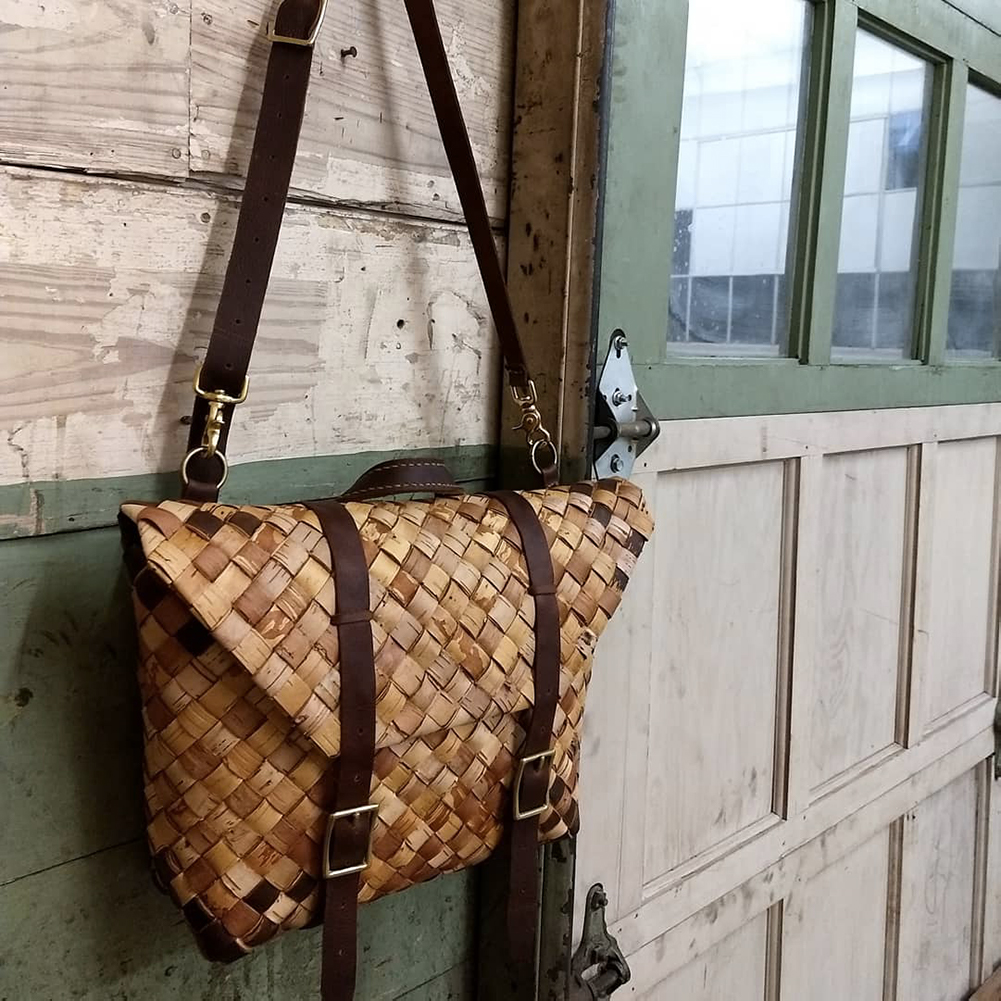 Beth writes, "This is a hi, how are you - from Beth Homa Kraus, a.k.a birch bark beth in wintery Grand Marais. These past 6 months in the Artisan Development Program have been jammed packed with harvests, birch classes, new baskets, and future adventure planning.
As the holidays approach, I get a lot of orders from people hoping to surprise someone they know with a northern woven treasure. Most of the time, Its something small, like a star ornament or a mason koozie. But this year, I got a request for a custom order messenger bag from Australia! I spent nearly 100 hours in total on this project and I must say, this is the best thing I have made to date. The messenger bag is triple woven with a birch bark flap. In the bottom corners and fold points of the flap fine leather is woven to add extra durability. Inside there are leather pockets and the straps and handles are all hand stitched and assembled by yours truly. I feel very proud of this bag and hope it last many many years. Perhaps the owner will send me a picture of a kangaroo wearing it or further down the road it will baffle anthropologist; wondering how birch bark ended up all the way over here. Either way, I hope it makes the holidays extra special for the lucky Aussie receiving this fancy birch bag from northern Minnesota."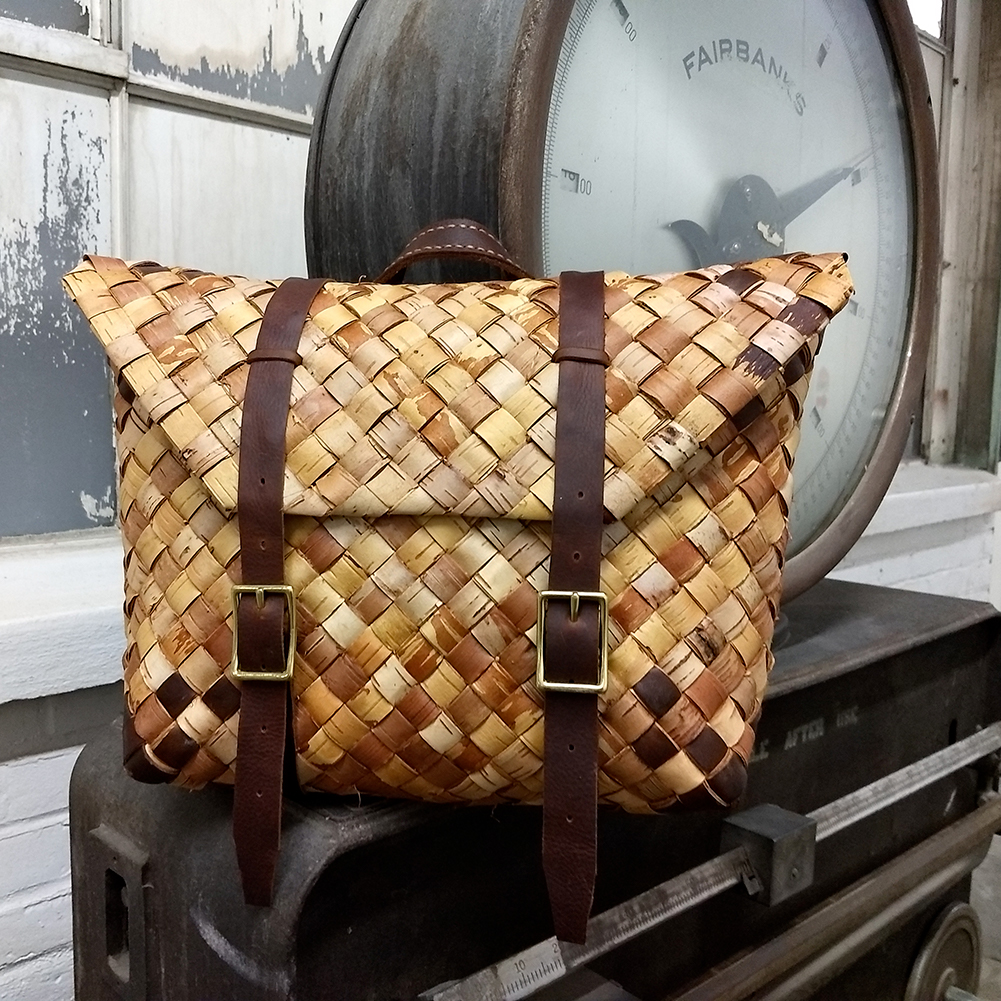 Beth Homa Kraus
Beth uses sustainably harvested and hand processed bark from White Paper Birch tree to make woven items that can be used in everyday life, as well as in a gallery. By teaching classes and facilitating other learning opportunities in this handcraft, Beth focuses on building communities and celebrating the weaving traditions rooted in many different cultures.
After studying painting at Hamline University and working as a caseworker for the homeless in Baltimore, Maryland, Beth became an intern at North House Folk School. There she learned many traditional crafts including many styles of boat building, but her focus shifted to basketry and her obsession with birch bark was sparked. Birch bark quickly became her principal medium. Beth has taught birch basketry classes at North House Folk School, the American Swedish Institute, the Weavers' Guild, and many special engagements including the annual Basket Camp. Through communal learning, public demonstrations, and facilitating harvests, she shares her love for this durable and beautiful material with everyone with a desire to learn.