A moment with resident artisan, Angela Robins | Artisan Development Program at North House Folk School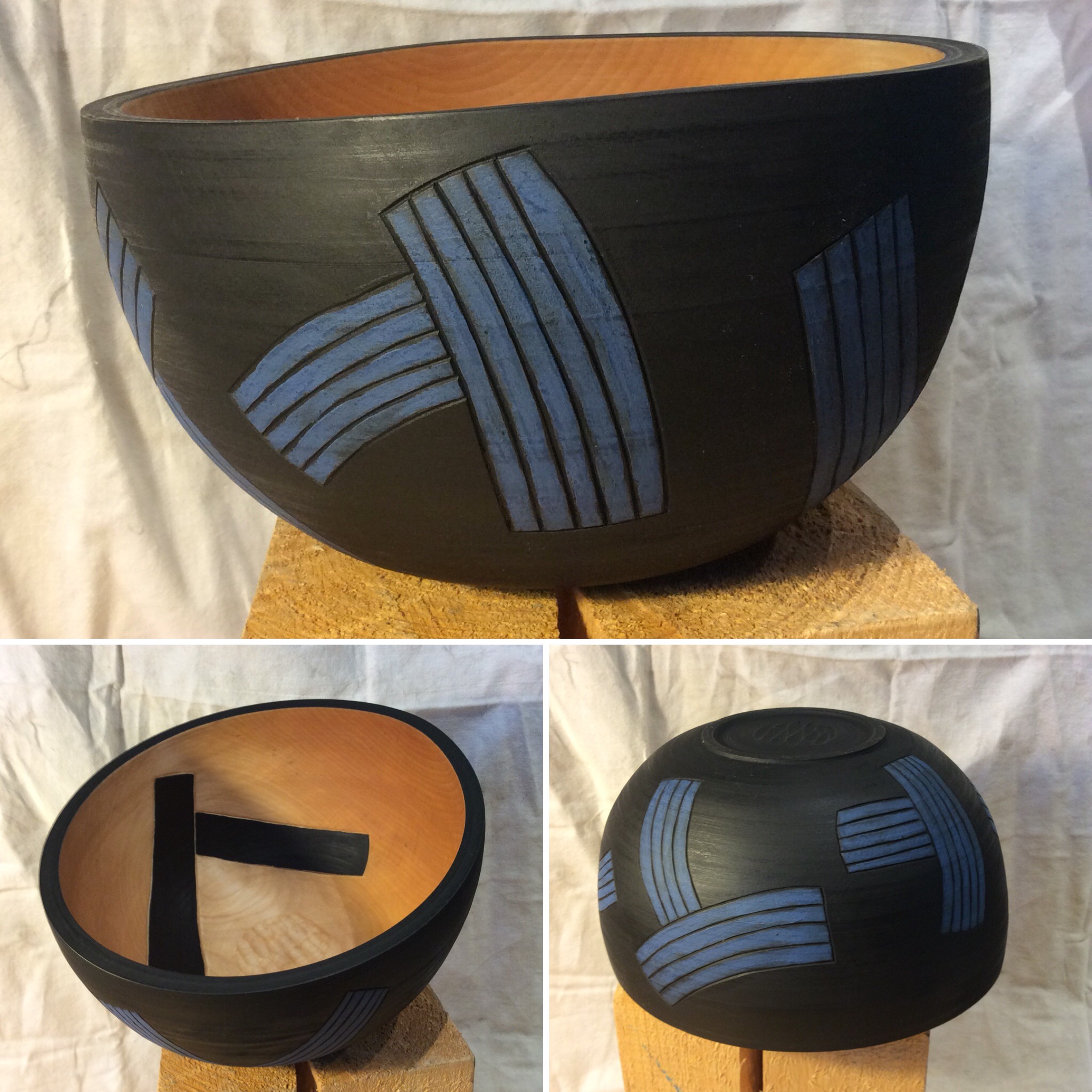 Posted on December 7, 2017
The Artisan Development Program is a new program intended to foster the growth of the next generation of traditional craft artisans. Program participants build in-depth experience in their craft, while enhancing the vitality of North House Folk School. Participants cultivate meaningful relationships, develop craft and teaching skills for future leadership, and forge connections with regional, national, and international institutions and artisans. North House believes that the future of traditional Northern craft must be nurtured amongst the emerging artisans of today – and that our campus is an exciting place for that growth to happen.
The Artisan Development Program began in 2017 with an initial cohort of two artisans and will grow in 2018 to include two additional artisans. Each participant will spend two years in the program. Angela Robins and Beth Homa Kraus are the first two resident artisans and will be writing blog posts updating the North House community on their progress and what they're up to. Stay tuned!
Angela writes, "I joined the Artisan Development Program at North House with lots of hopes and goals in mind - but one of the ones that stands out is getting to experiment and play with new designs and techniques. I recently made a bowl that represents this exploration well. It's a larger birch bowl with a round tall shape. It's a shape and size I'd never made before and I felt that it's surface needed decoration. I drew on y-shaped patterns with intersecting lines that interact with the curve of the bowl. My program mentor, Beth Ireland, encouraged me to also decorate the inside of bowls, so the patterns and carvings would be more visible than on the sides and bottom. So I looked inside the bowl, and drew the Japanese character for person, "hito." I chose this character because it echoed the pattern on the outside of the bowl, and represents how I'd like these bowls to be used. As a piece that honors the presence of friends, family and shared food.
I decorated this bowl after studying wood carving with woodworker and North House instructor, Cecilia Schiller. I was able to incorporate new carving techniques she shared with me. It was amazing how different it felt carving the bowl after working with her. I am at the point in my career as a craftsperson where growth and improvement take on more subtle forms. Although a viewer wouldn't notice any difference, carving with new skills in hand changed my approach and experience. I look forward to continuing to study with different woodworkers and take my designs in new directions."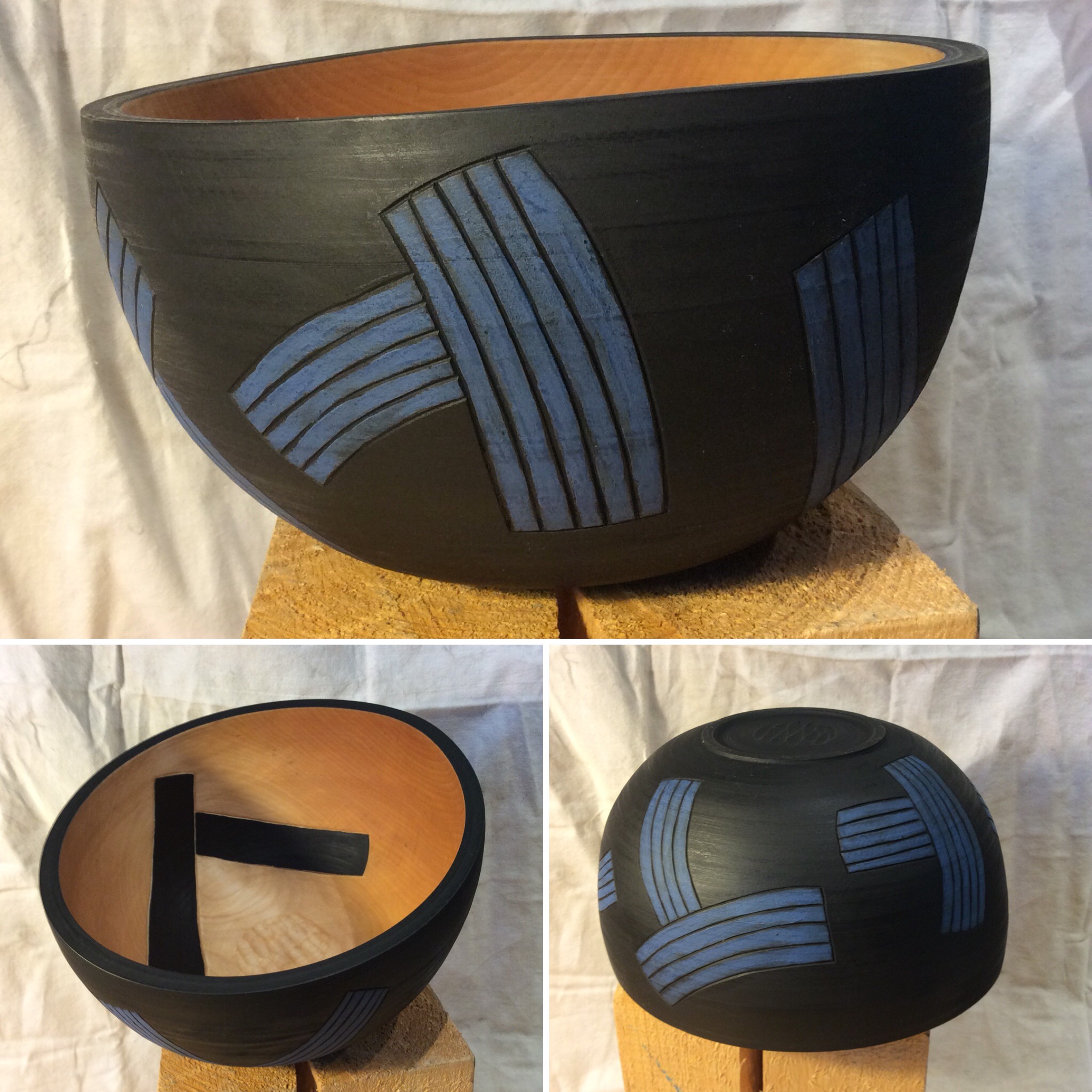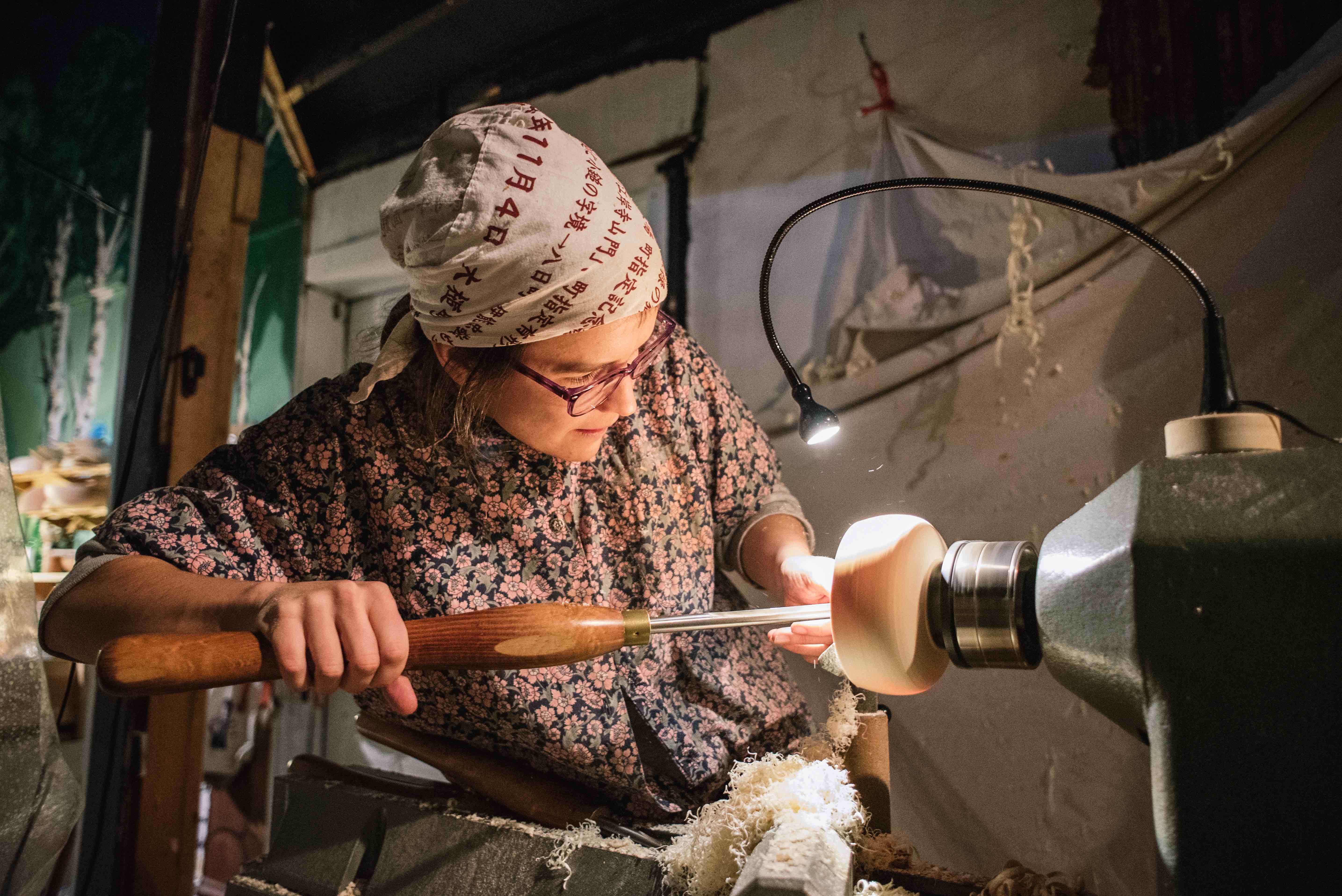 Image credit: Boreal Life
Angela Robins
Angela Robins is a woodworker and educator, inspired by the curved forms found in Scandinavian and Japanese wooden crafts, in particular the boat and bowl. Raise in the United States and Japan, her interest in traditional crafts was sparked from seeing images of wooden Japanese fishing boats. After the 2011 earthquake and tsunami of northeastern Japan, she returned to her hometown and visited with traditional craftspeople in the region. Her first opportunity to study traditional woodworking and crafts was at North House Folk School, where she was an intern in 2013. Since then she taught skin on frame wooden boatbuilding at a youth development program, Urban Boatbuilders, for three years, and continues to teach the ancient textile technique, nålbinding, to students of all ages. In 2015 she received a Minnesota Folk and Traditional Arts grant from the Minnesota State Arts Board to study Scandinavian green wooden bowl turning with Jim Sannerud. To learn more about Angela and her work: Angelarobins.com