A Picture Is Worth A Thousand Words
There is so much to say about the Wooden Boat Show that I think I will let the photos speak for themselves. So please, come with me, on a photographic journey of what was the Wooden Boat Show 2011.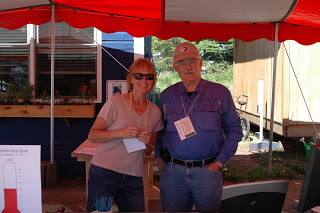 First of all, we couldn't - absolutely couldn't - have events like this without our AMAZING volunteers...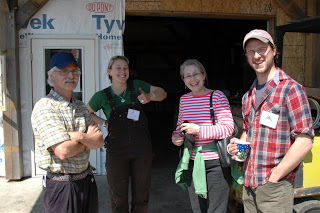 ..and instructors, and interns, and intern parents.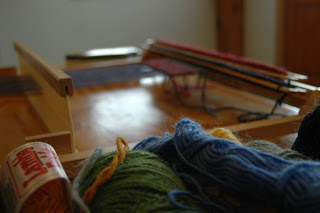 We started the weekend with various northern craft demonstrations - here is Traudi's weaving.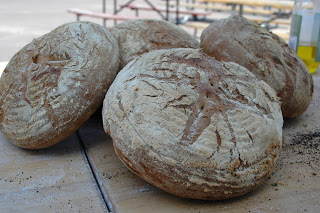 Look at that gorgeous bread! Again, wouldn't be possible without our volunteers (thankyouthankyou).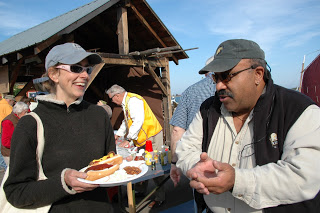 Jeanne and Tyler enjoying the Friday evening BBQ.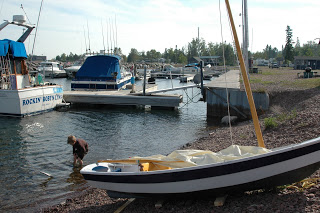 Exactly what Boat Show is all about.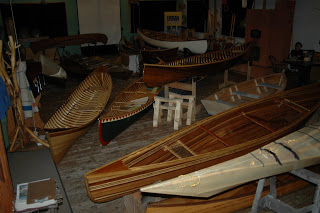 Putting the boats to bed before the big wind gusts came.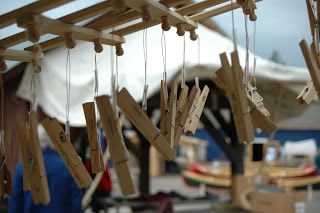 Doesn't this artistic photo just make you want to take a natural plant dyes class with Karen?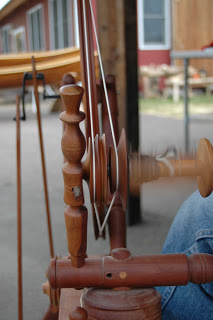 Or spinning fibers on a wheel with Allen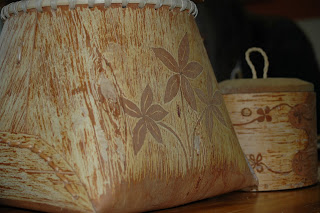 Or etched birch bark basketry with Jared.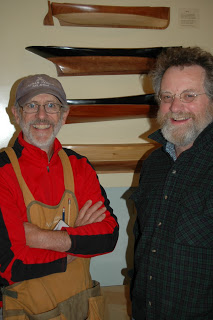 Working at North House is very hard, as you can tell with Russ and Mark.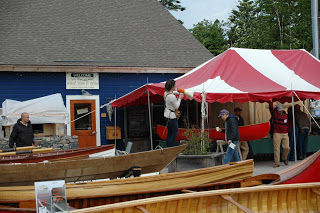 Jessa did a top-knotch job of directing the crowd to the next great demonstration/speaker.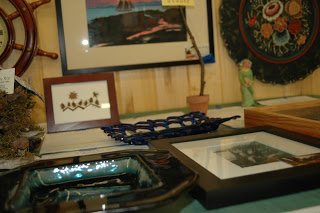 A little of the vast selection in silent auction goods.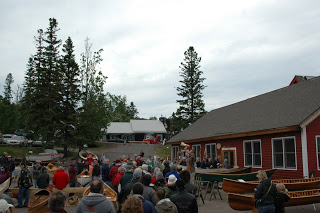 General Greg addressing the chowder troops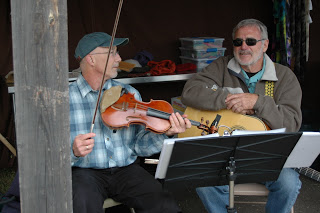 We had some great musicians keeping the masses entertained.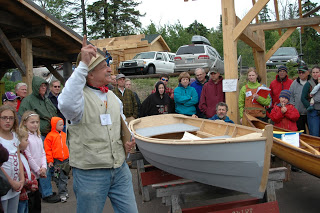 Lucy's fantastic dad John came and helped us out with the live auction. He'll probably have to come back every year now.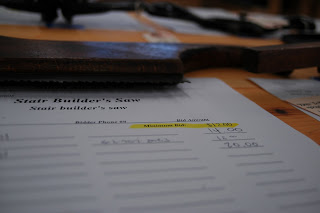 End of the bidding during the silent auction.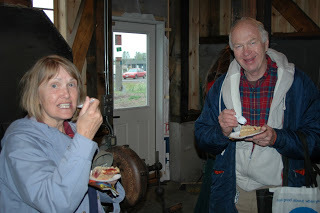 PIE!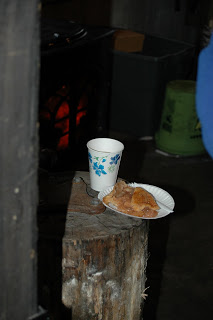 Thanks everyone for all your participation!
We had a great time, hope to see you all next year too (or, if can't wait that long, at Unplugged in September or Winterer's Gathering in November or any time really, for class to just to have a cookie and chat in the office).