Craft as Connection: A Conversation with Kelly Church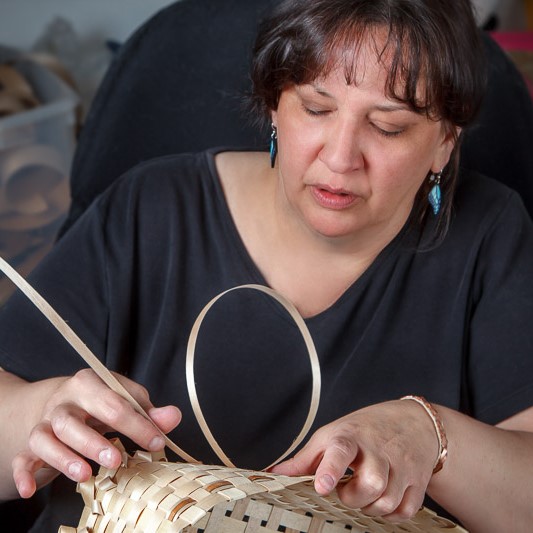 We're thrilled to welcome award-winning basketmaker Kelly Church to campus! Kelly is the featured speaker at Unplugged 2023 and will teach a two-hour mini course on Friday 9/15.
What was it that first drew you to craft? For some, craft is a curiosity, a hobby, or a novelty. But for many, the experience of crafting runs a bit deeper. Craft has the power to connect us not only to the process itself, but to our families, our histories, and ourselves. It has the power to capture our stories and can even help us build a more sustainable future.
Kelly Church is a fifth-generation Potawatomi/Odawa/Ojibwe basketmaker and fiber artist from southwestern Michigan whose work exemplifies the power of craft to better connect us. Kelly is a National Endowment for the Arts National Heritage Fellow, along with many other honors. She is also an activist and educator who has taught thousands about the implications of the emerald ash borer. This September, North House is thrilled to welcome Kelly to campus as a basketry instructor and as Unplugged's featured speaker.
Kelly Church's connections to basketry run deep; growing up, she was surrounded by a family of skilled basketmakers and learned to weave from her relatives.
"I am part of the largest basketmaking family in Michigan, going back countless generations," she said. "My grandmother said once, 'We made baskets before they made cameras.' I started my weaving journey while caring for my grandparents. My grandfather often spoke of giving out baskets as thank you gifts for those who helped him."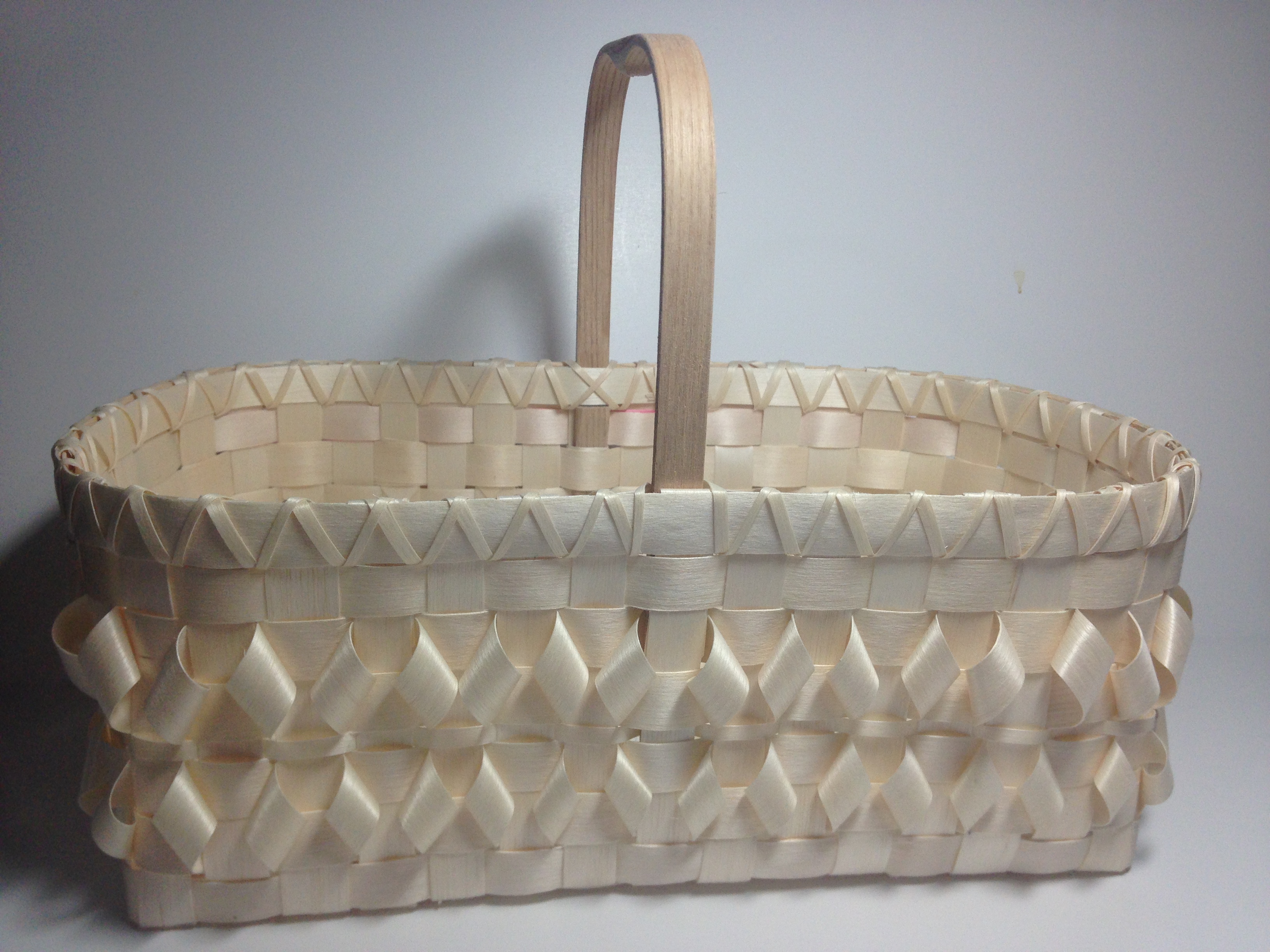 A mini black ash market basket made by Kelly Church. You can weave with Kelly in a two-hour black ash basketry course on Friday, September 15
Now an award-winning artist, Kelly's work has been acclaimed by numerous organizations across the country. But for Kelly, her craft is about more than creating a beautiful product; rather, each basket she weaves tells a story. Just as historical crafts told a story of time, people, and place, so does each basket that Kelly makes today.
"When I weave a basket into a shape such as a top hat or an egg shape, I will incorporate stories with words or objects that pertain to my experiences today as a woman, Native, artist, and activist that I share with others as a way to collectively think about those who come after us and what we can do to keep the world sustainable for future generations," she said.
Emerald Ash Borer: A Concern to Basketmakers

And in the world of basketry, sustainability is a real concern. In addition to the threats posed by climate change, invasive species can devastate entire populations of trees, including those used for basketry. One of the most prominent examples is the emerald ash borer (EAB), an invasive green beetle spreading across North America. As its name suggests, EAB bores into and feeds on ash trees, killing the tree in the process. All species of ash trees are susceptible to EAB, including the black ash trees traditionally used in basketry. It's thought that EAB has the potential to wipe out all ash trees across North America. Over the last 15 years, Kelly has taught over 1300 people in 18 different tribes, as well as at universities, about black ash basketmaking traditions and the effects of EAB.
"EAB is a major concern due to its destructive nature and small size, making it harder to detect until trees are already heavily infected," she said. "Seed collection will be very important to sustain not only the tradition of black ash basket making for future generations of Native communities, but the ash trees that are indigenous to North America and an important part of our wetlands and ecosystem."
Visit to North House Folk School

This September, Kelly will bring her artistry and expertise to North House as a guest instructor and featured speaker during Unplugged. During the event, she'll be teaching Traditional Fancy Black Ash Baskets, a two-hour mini course on Friday, September 15. While weaving, students will learn more about the basketmaking process as Kelly discusses black ash, forest management, and the future of this craft.
"I will be sharing how the materials are prepared for the basket we will weave together," she said. "We will have a fun and relaxing time weaving together!"

At Unplugged 2023, Kelly will share her knowledge on EAB and basketry in Black Ash Traditions, the Emerald Ash Borer, and Saving Seeds, the featured presentation taking place on Saturday, September 16 at noon.