Boats-to-Tools Auction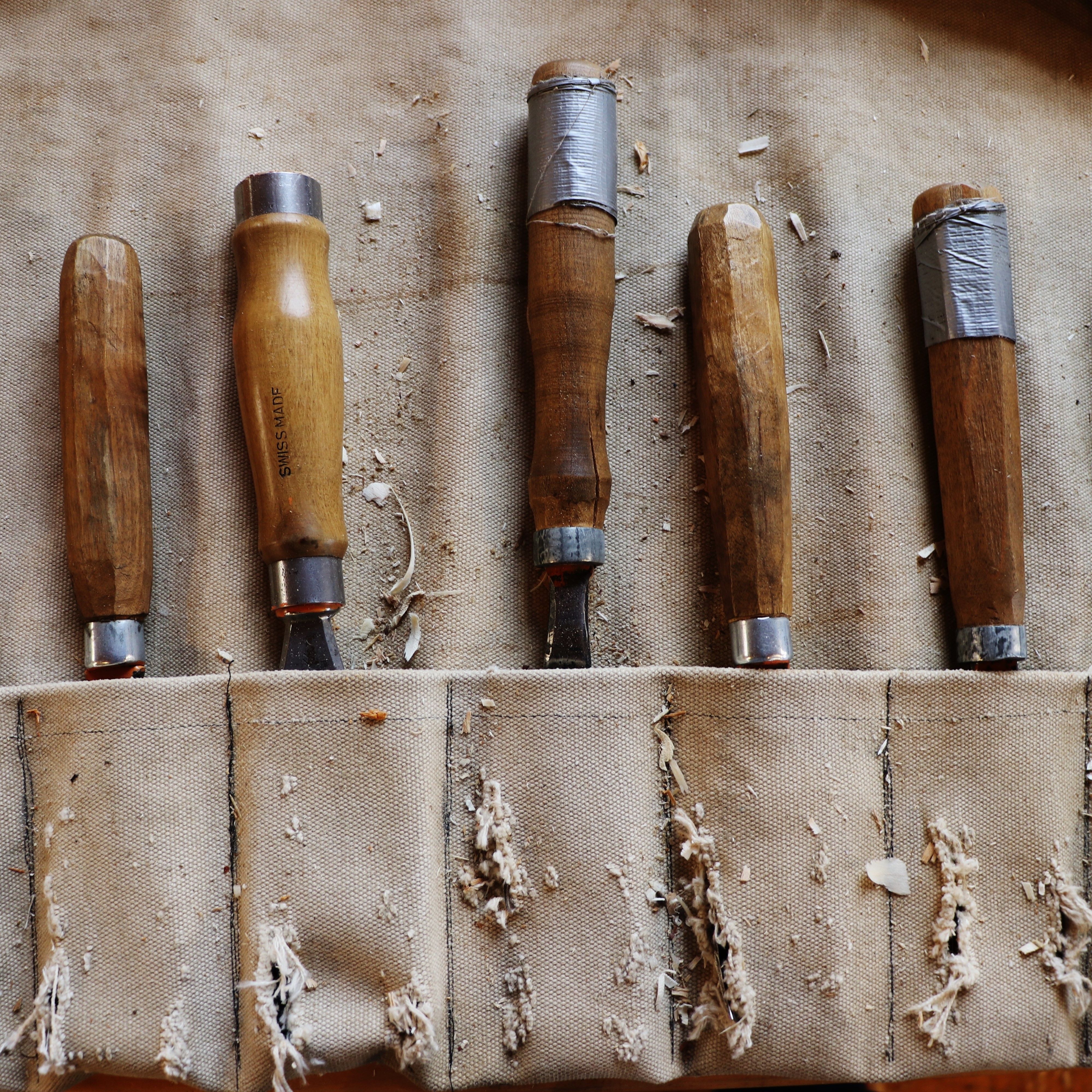 Do you have craft tools, equipment, or a forgotten canoe you no longer use? Give them new life in the 2023 Boats-to-Tools Auction.
Here's a preview of a few boats slated to be part of this year's auction. Please reach out to info@northhouse.org for more information and with any questions you might have about this year's auction. Read all about the Wooden Boat Show at our full event listing.
Wood/Canvas Canoe made by Joe Seliga of Ely, MN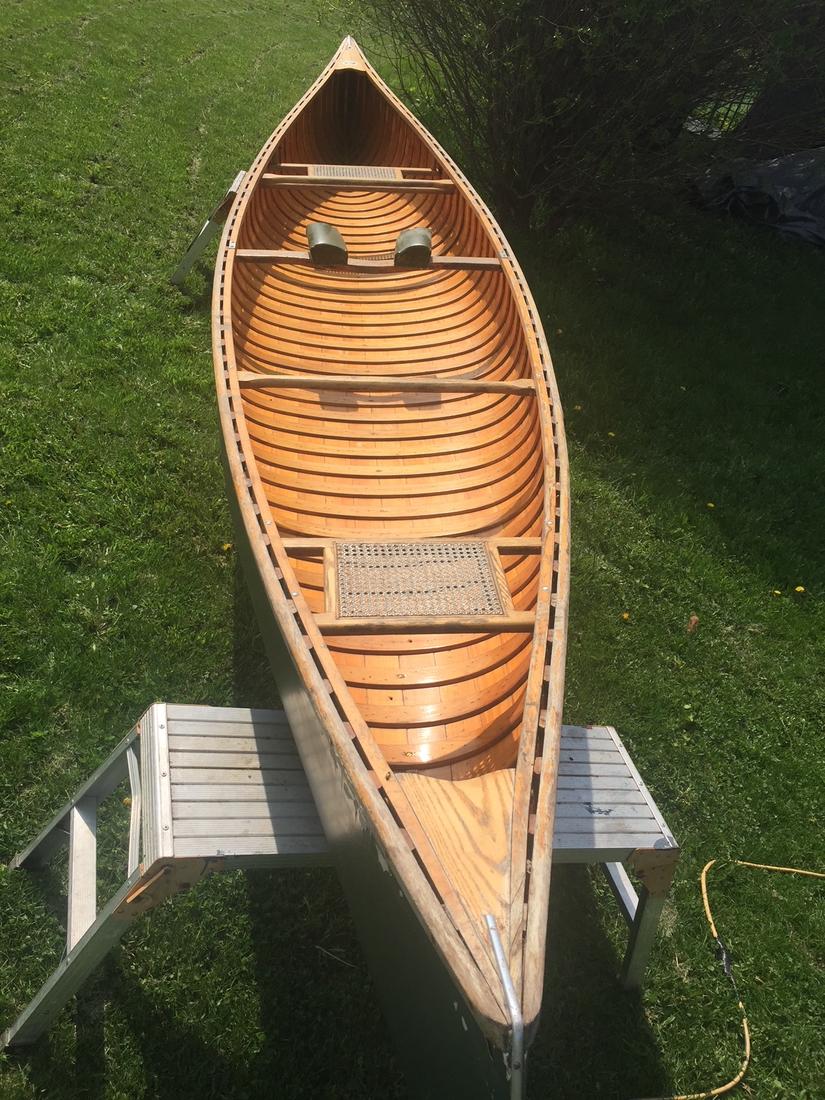 This green wood/canvas 17-foot canoe was built in 1981 by well-known Ely boat builder Joe Seliga and his wife Nora - his 445th canoe! After 42 years of adventures, it can use a new paint job, but it is structurally sound with a beautiful interior. The canoe has generally been stored in a garage with only occasional use.
Bid on this canoe, other boats, and a variety of tools and other treasures on campus during the auction on June 17th!
Estimated value: $6,500 - $7,000
Starting bid: $3,250
1932 Old Town Guide Special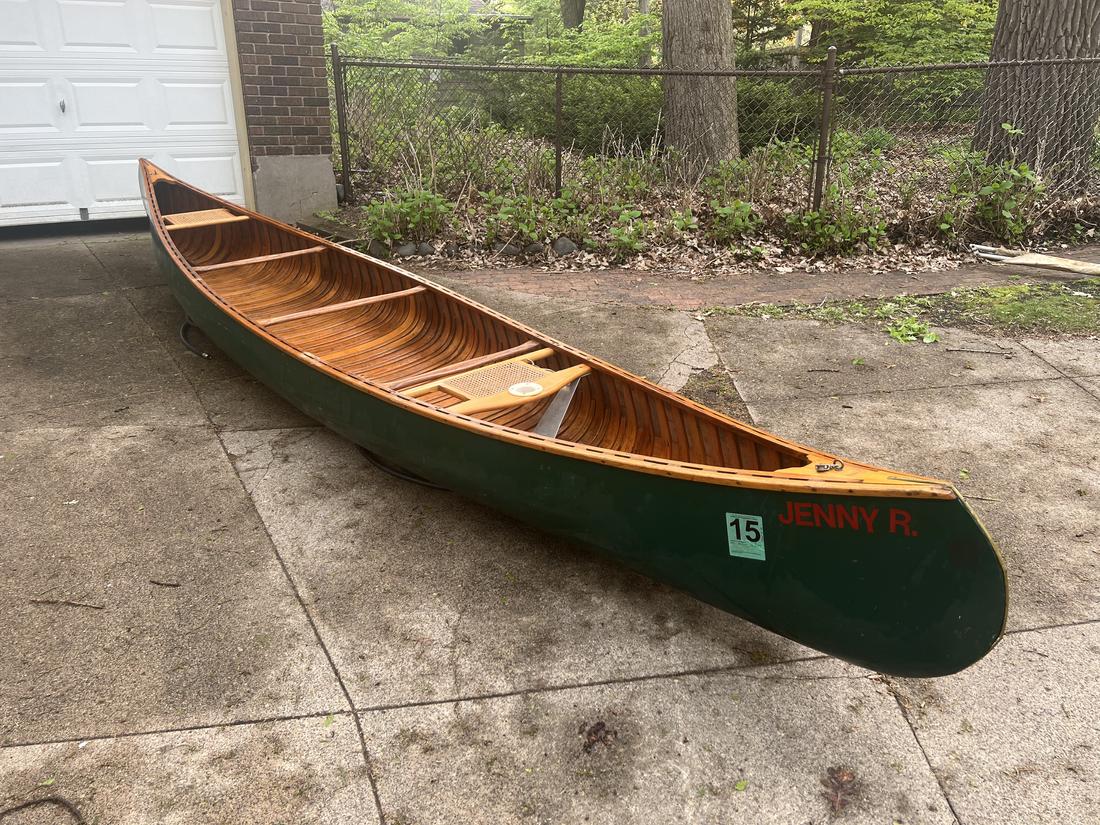 Paddle a piece of history in this beautiful, 18-foot double-ribbed wood and canvas canoe! The boat has been in the donor's family since 1932. It was repaired/restored in 1991 and has been stored indoors ever since when not in use. Featuring white cedar ribs, red cedar planking, wood framed seats with cane filling, and a seamless green canvas exterior, the canoe has been fitted for optional sailing and includes paddles and an anchor. It also comes with a small, 2-5 horsepower motor that can be attached to the canoe. The donor shared, "It provided our family with decades of wonderful experiences and now needs someone to enjoy it and create more." A copy of the original 1932 Old Town shipping info is included.
This canoe may be viewed in person in Minneapolis at the donor's residence. Please email info@northhouse.org or call the office at 218-387-9762 if interested in coordinating a visit.
Please note that this canoe is located at the donor's home in Minneapolis and that the winning bidder will be responsible for pick up in the Twin Cities. Bidding will take place on North House's campus during the Boats-to-Tools Auction on Saturday, June 17. If you are unable to attend the event and would like to place a proxy bid, please reach out to Libby at llarson@northhouse.org.
Estimated value: $6,000
Starting bid: $2,500
The Grayling - Historic Fishing Boat and Trailer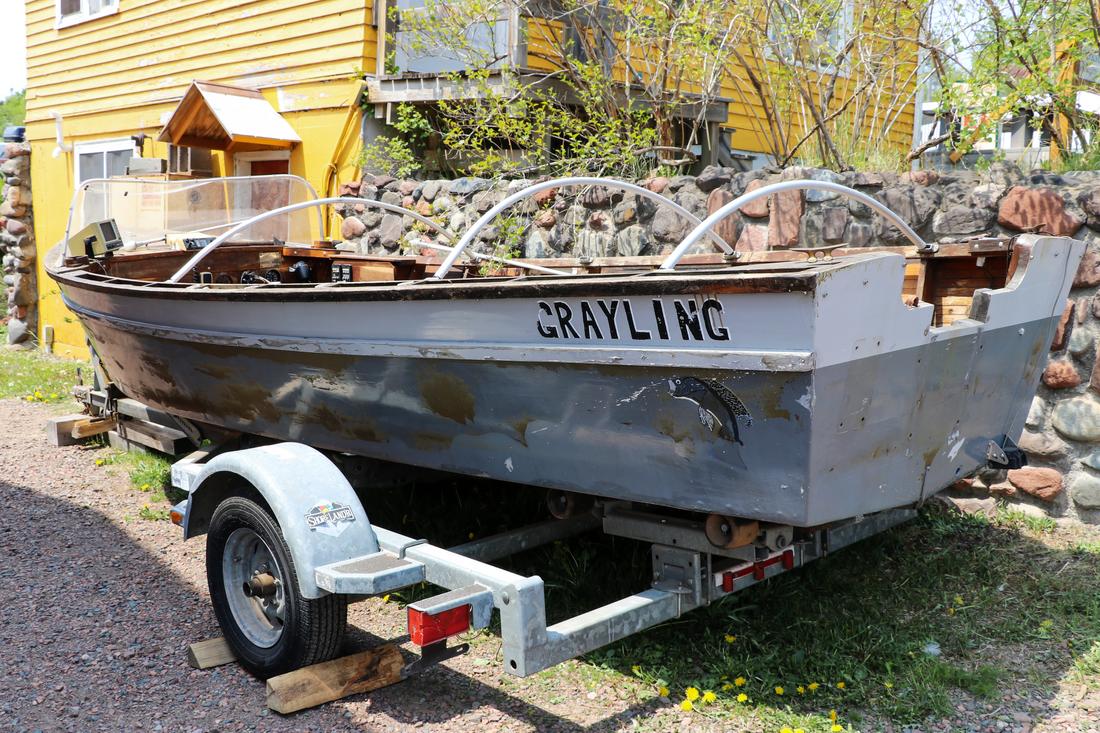 This historic craft measures 18-feet in length, 6-feet wide, and includes a boat trailer. This boat is emblematic of the North Shore's fishing heritage and promises many years of continued enjoyment on the lake.
Estimated value: $2,000
Starting bid: $750
Norwegian Flag Kayak by Peter Barsness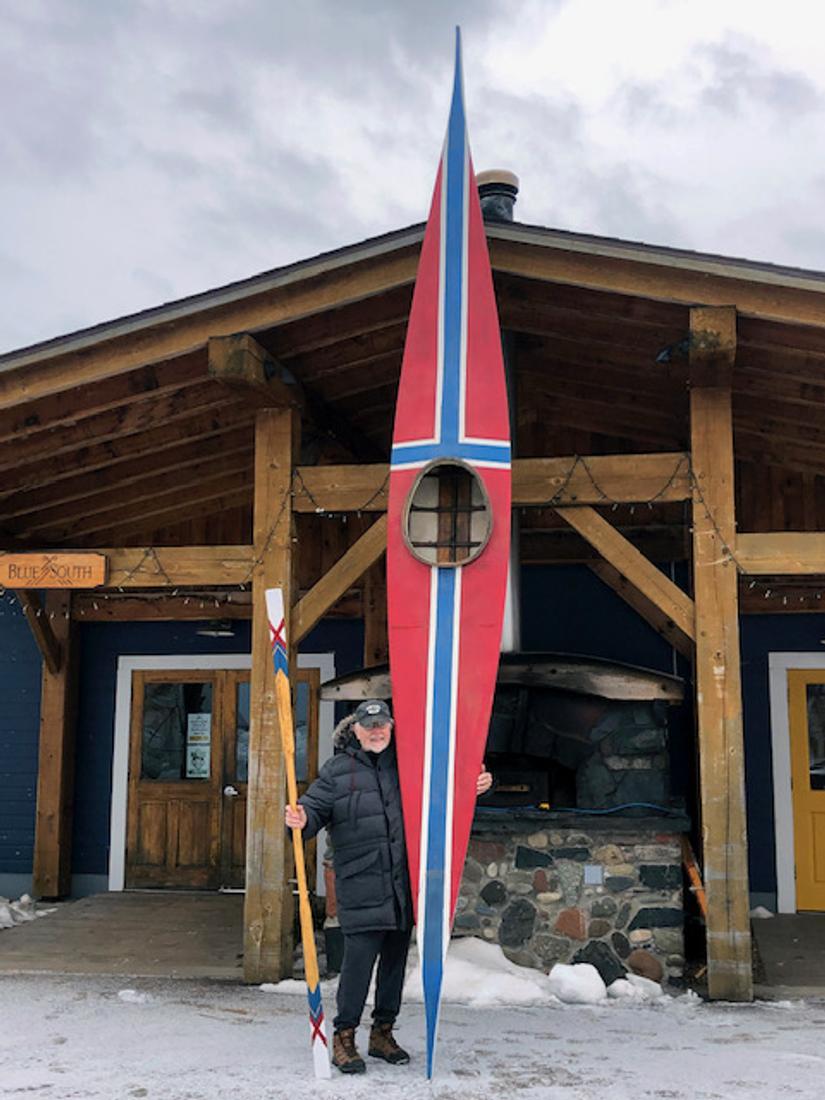 A boat fit for the fjords! This 18-foot Inuit Kayak was built by former North House Instructor Peter Barsness in one of Mark Hansen's first Inuit Kayak Building classes. The paddle was also handmade at North House. Peter is one of the volunteers that brought the school to life in its early days along with wife and fellow North House Instructor Judi Barsness. The kayak measures approximately 26" in width and includes a coordinating, hand-carved paddle.
Estimated value: $2,400
Starting bid: $1,600
1974 Cal 29 Sailboat
Set sail on Lake Superior in this 1974 Cal 29 Sailboat! The boat measures 29-feet in length and is currently moored in Bayfield, WI, where the winning bidder is responsible for pick up.
Estimated value: $4,200
Starting bid: $2,100