Wooden Boat Show 2023
Fri, Jun 16, 2023 - Sun, Jun 18, 2023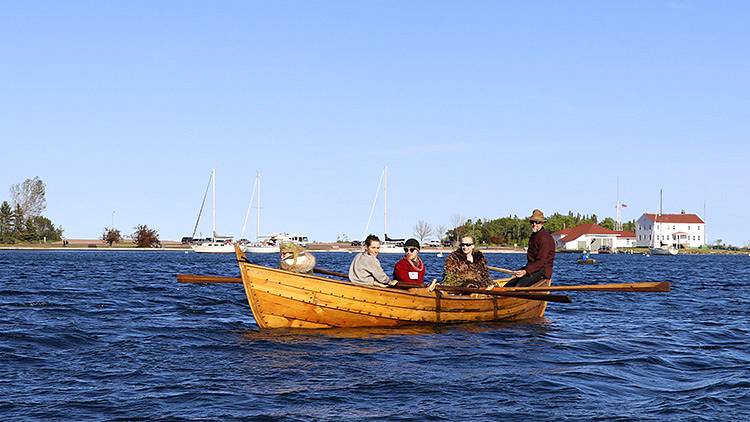 Overview
Summer's arrival in the North deserves to be celebrated! We anticipate hosting an in-person Wooden Boat Show June 16-18, 2023. Stay tuned: we will continue to shape our planning around the best safety practices available for our visitors, students, and staff. Community, craft, sparkling waters, northern adventures, and summer's light are at the heart of our efforts.
Event Details
ON CAMPUS EVENTS: June 16-18, 2023
Crafting on the Commons
Friday-Saturday
Witness skilled traditional craft artisans as they join up in community over the weekend to celebrate the process of craft. Demonstrators will be on hand outdoors Friday-Saturday, welcoming your curiosity, questions and interest.
Wooden Boat Display
Friday-Saturday
Wooden boat builders and enthusiasts from across the Midwest are invited to display their crafts on campus throughout the weekend. Admire the work of others, get your questions answered and perhaps feel inspired to build one of your own. Registration begins in early spring.
Family Drop-In Crafts
Friday-Saturday
Bring the whole family down to the Boat Show and drop by the Family Area. We'll have craft supplies for all ages to join in the fun as we get creative on the theme of boats, water, and fish! Perfect for imaginative folks ages 2-102. We will host a number of short drop-by activities for family small groups on campus.
Boats-to-Tools Auction
Friday-Saturday
Find boats, unique craft, tools, books, and other treasures for sale at our annual auction!
Interested in supporting North House's mission by providing a donation? Contact Libby to discuss boat donations at llarson@northhouse.org. We'll begin accepting all other items in late May.
COMMUNITY GATHERINGS
Harborside Pie Social
Friday, June 16 | 5-7 pm
Lake Superior Chowder Experience
Saturday, June 17, 2023 | Noon -1pm
Updates throughout Winter 2023; Full Schedule available early May.