2013 Craft Education Internship: Month One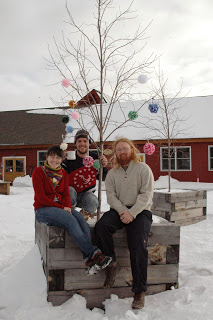 It's been a month since our three new craft education interns arrived on campus: Angela flew in from Boston, having spent a few months living and working in Japan; Lindy headed over from Montana via the Twin Cities, having recently volunteered for Unplugged and Winter's Gathering; Duluthian Matt stumbled in -- barely able to speak English after two years of Peace Corps in Paraguay. They've now settled in to life and work at North House and Grand Marais, and here's a photo journey of month one (and a peek into the life of an intern).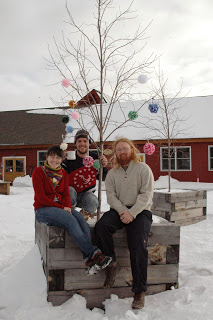 The cute trio posing by a fiber-bombed planter.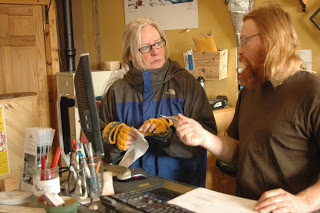 Lindy pilots the front desk with Kay's gentle guidance.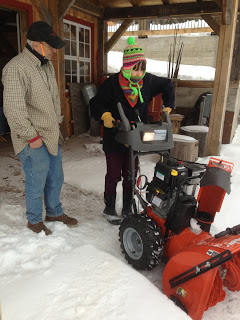 Non-traditional snow removal session with Russ Viton.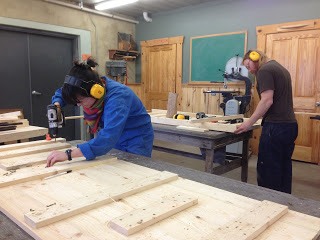 One of their first challenges/competency test: build 5 new tables. Check.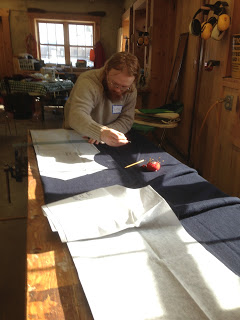 Team intern had the opportunity to take Carol Colburn's wool blanket shirt making course (all three HIGHLY recommend it).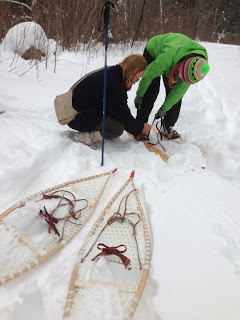 Testing out Lindy-built birch skis and snowshoes. Staff members Russ and Kathleen Viton hosted the trio for an afternoon. They went trekking on the Superior Hiking Trail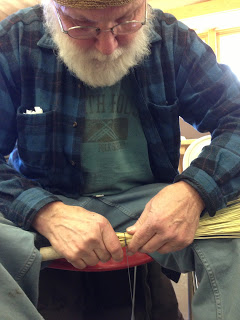 The trio had the opportunity to spend two days with North House instructor Dennis Chilcote, learning whisk broom making and the basics of tool sharpening.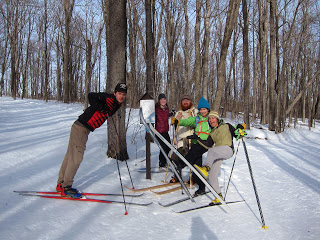 Staff members Mica Harju and Kate Watson, along with Hjørdis captain Adam Harju, planned an afternoon adventure for the newbies; they skied from Briton Peak to Oberg Mountain. It's a hard life as an intern.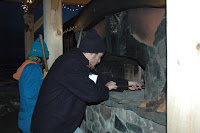 Trial by fire. The interns have already managed the oven for two pizza bakes with minimal casualties.