Try-it Mini Courses
Courses are limited to 8 people. Children ages 12 and over are welcome with an accompanying adult. Pre-registration required. June 14 - September 28
During the summer and early fall seasons, we host weekly public programs focused on traditional northern craft. Timber framing, wood-fired bread baking, and a mini-course by the instructor-in-residence. Looking for other opportunities to dig in? Take a tour of the campus on Saturday, hop on our schooner, Hjørdis, or explore our school store.
Try-it: Wood Fired Baking
Thursdays • 1-3 pm or 4:30-6:30 pm • not offered on June 21 or Sept 13
Cost: $20/person or $30 for an adult/child pair
Students will be introduced to baking bread using a wood fired oven. Each student will get to bake carta di musica and focaccia while exploring the history and science of bread baking.
Try-it: Timber Framing
Fridays • 10-noon • not offered on June 22 or Sept. 14 • Free
Students will be introduced to the concept of timber framing by exploring timber framing tools, joinery, and history. As a group, students will raise a small timber frame and take it apart.
Try-it: Youth Series
Fridays • 1-4 pm • Ages: 9-14 • Cost: $15
On Friday afternoons in July we offer a different youth course each week. Topics will be the same as the week-long Craft Sampler day camp.
July 13th- Making Ice Cream
Learn to make easy home-made ice cream and sorbet, plus edible bowls! We will use all regular household equipment to make delicious frozen treats to eat in class and to take home!
July 20th- Nature Architects (building with natural materials)
Have you ever made a blanket fort? What about a tree house? In this class we will learn about natural building, and how we can design & build using the materials in the environment around us. How can we use our creativity in combination with natural material to build what we need? By the end of the session each participant will have made a panel of wattle fencing. The panels will be arranged into a design that the group comes up with together.
July 27th- Plant Potions
Perfect for the budding chef or botanist, kids will explore the medicinal properties and flavors of wild harvested and homegrown culinary herbs. We will infuse fresh, local plant materials with culinary bases like water, butter, vinegar, oil, and honey. Participants will leave with stimulated minds and taste buds, along with herbal recipes and samples to recreate and share at home.
Tour the North House campus
Saturdays • Year-round at 2pm • Free
From the blacksmith shop to the woodshop, there is always something happening on campus. Discover the rich folk school tradition, visit the classrooms in action, and hear the stories! Meet at the Yellow Building.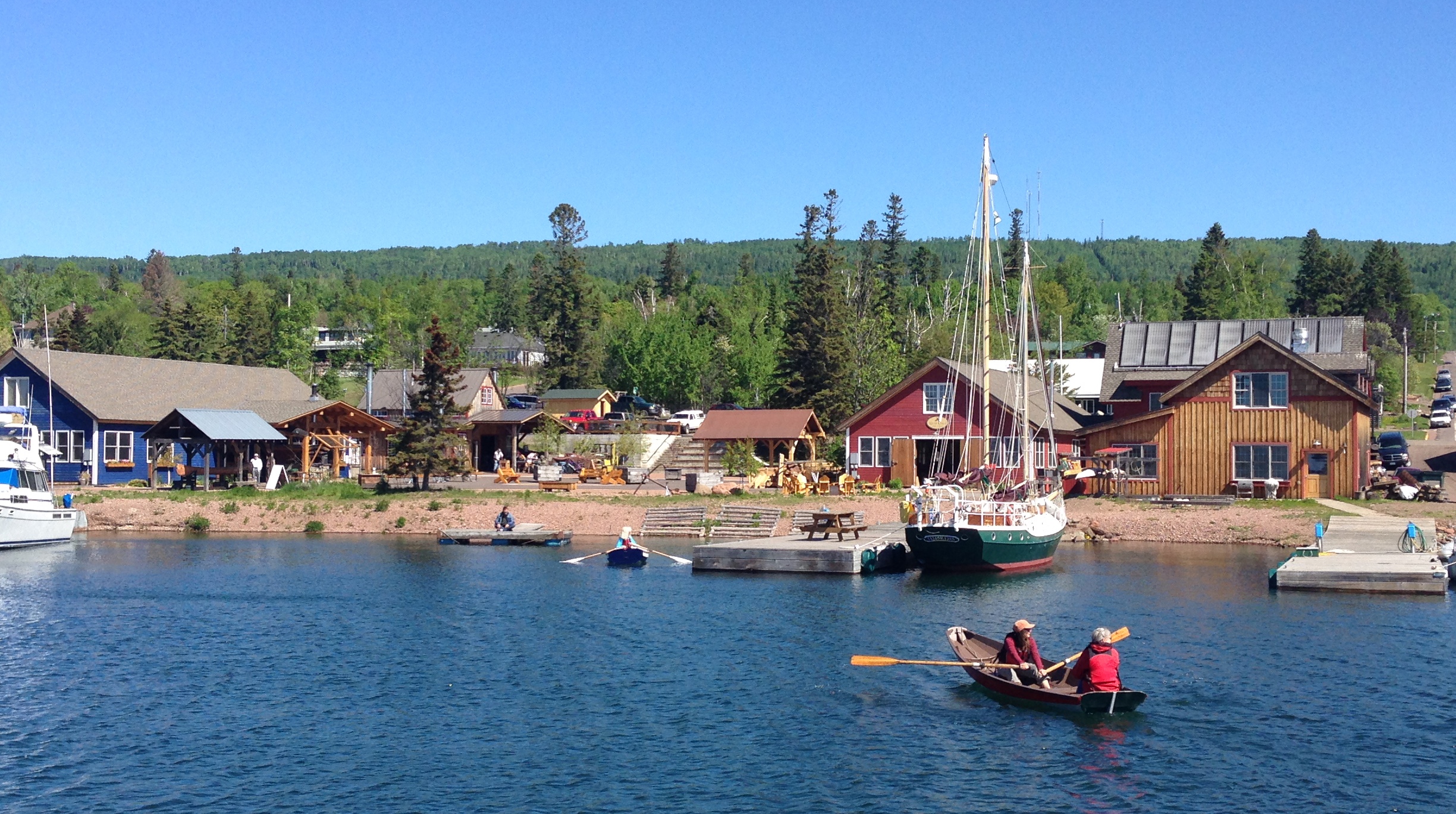 Summer Residency Mini-Courses
Stop by campus and see craft in action! From blacksmithing knives to turning bowls, there will be all sorts of craft to check-out under the timber frame at North House.
The instructors will be demoing all weekend and will offer a mini class on Saturdays at 10am.
$20/person or $30 per adult/child pair.
Pre-registration required.
Minimum age and additional materials fee may apply depending on the course. Call North House or stop by the front office for more details.

July 14 • Allen Holzhueter • Demoing: Spinning & Knitting
Mini-Course: Spin Yarn on a Spinning Wheel
July 14 • Carla Hall • Demoing: Blacksmithing
Mini-Course: Forge a Hook
July 21 • Ben Byron • Demoing: Knotwork
Mini-Course: Tie a Nautical Key Fob
July 28 • Mike Loeffler • Demoing: Woodcarving
Mini-Course: Carve a Songbird
August 4 • Marybeth Garmoe • Demoing: Traditional Broom Making
Mini-Course: Craft a Whisk
August 11 • Kerry Lambertson • Demoing: Violin Making
Mini-Course: Carve a Spatual
August 11 • Cody Myers • Demoing: Blacksmithing
Mini-Course: Forge a Hot Dog Roaster
August 18 • Lindy Lind • Demoing: Paddle Carving
Mini-Course: Learn Bushcraft Basics
August 25 • Beth Dow • Demoing: Hand-Sewn Leatherwork
Mini-Course: Sew a Leather Wallet
September 1 • Angela Robins • Demoing: Stool Making
Mini-Course: Carve a Minature Wooden Stool
September 8 • Jess Hirsch • Demoing: Woodturning
Mini-Course: Dye Wood with Natural Dyes
Fjord Horse Experience: Two-Hour "Pleasure Driving"
10am to Noon or 2-4pm
$75 | $25/additional friend or family
Enjoy a two-hour experience with Norwegian Fjord Horses, a unique breed of gentle horses, while learning the basics of pleasure driving a horse and cart. Selectively bred for more than 20 centuries, Norwegian Fjord Horses might best be described as short and stocky, friendly and versatile. Whether pulling boats along Scandinavia's fjords, working in farm fields, or pulling a cart to market, fjord horses were important partners for generations of farmers. Lessons begin in an outdoor arena and progress to beautiful trails through the quiet woods above Grand Marais. This experience is open to all, including those who would prefer simply to relax and take a pleasure drive with a team of fjord horses driven by the instructor. One additional person is welcome to share in the cart/wagon ride pulled by these gentle giants for an additional $25.
Registration for this class is not available online — please call us at 218-387-9762 to schedule a session. Available most days August 1 to October 1, weather & instructor availability permitting.