Mini courses, family programs, craft demos, workshops, artisan residencies, and more!
North House programs offer a great way for anyone to come down and get a taste of craft. Some programs don't require pre-registration, making them convenient drop-in opportunties if you happen to be around campus!
Looking for programs on a specific date? Check out our Program Calendar!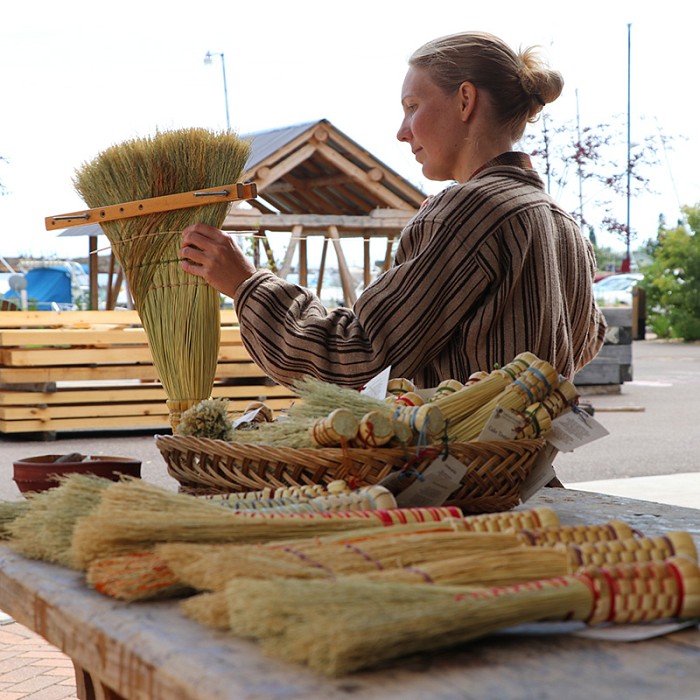 Thu, Aug 5, 2021 - Sun, Aug 8, 2021 – Julie Kean - Birch Bark Basketry
Thu, Aug 12, 2021 - Sun, Aug 15, 2021 – Marybeth Garmoe - Broom Making
Thu, Aug 19, 2021 - Sun, Aug 22, 2021 – Cheryl Larsen - Textile Collage and Rust Dyeing
Thu, Aug 26, 2021 - Sun, Aug 29, 2021 – Karen Keenan - Swedish Hair Jewelry
Thu, Sep 2, 2021 - Sun, Sep 5, 2021 – Julie Arthur - Weaving

June 24th-September 5th | Thursday-Sunday, 10 am-4 pm each day Free! Stop by our outdoor commons in the center of campus each week to see live traditional craft demonstrations with our talented artisan instructors. Each week a different instructor will be featured and visitors will have the opportunity to observe…
Looking for our full course offerings? Browse our courses here!