Intro to Wood Fired Baking
Thursdays, June 23rd - August 25th
Program Overview
For new and seasoned bakers alike, experience the delight of baking in our outdoor wood-fired oven. In this two hour course, students will be introduced to baking bread and using a wood fired oven. Each student will get to bake carta di musica (thin wafer bread) and focaccia while exploring the history and science of bread baking.

COVID-19 Updates

Our goal is to welcome students to campus while continuing to ensure the safety and health of our students, instructors, staff, and community. With a little bit of effort on the part of everyone, we are confident that you can have a great time and stay safe while visiting North House.

Depending on community Covid levels at the time of your class, masking may be required. Please come prepared to wear a mask if asked.

Please visit our website here for our most up to date Covid-19 information.
Covid-related Cancellations & Refunds

We ask anyone who is experiencing symptoms of Covid-19, or who has tested positive for Covid-19, to please stay home and attend class another time.
We will continue to provide a full refund to anyone who needs to cancel due to exposure, positive test, concern for risk, or sickness.
Pricing
$20/person. Children ages 7 and up are welcome, and must register along with an adult.
Registration and Check-in
Classes will usually be offered on Thursdays from 1-3pm but some weeks this time may shift. Click the "Book Now" button above to see specific dates and times when this class is offered.   You can register for available sessions online up to 1 hour before the start time, but classes generally fill up before then. Feel free to call North House for availability and questions. 
Once registered, you will check-in 15 minutes before the class start time at the Fish House on the North House campus. You may wish to bring a water bottle with you for class, otherwise everything is provided.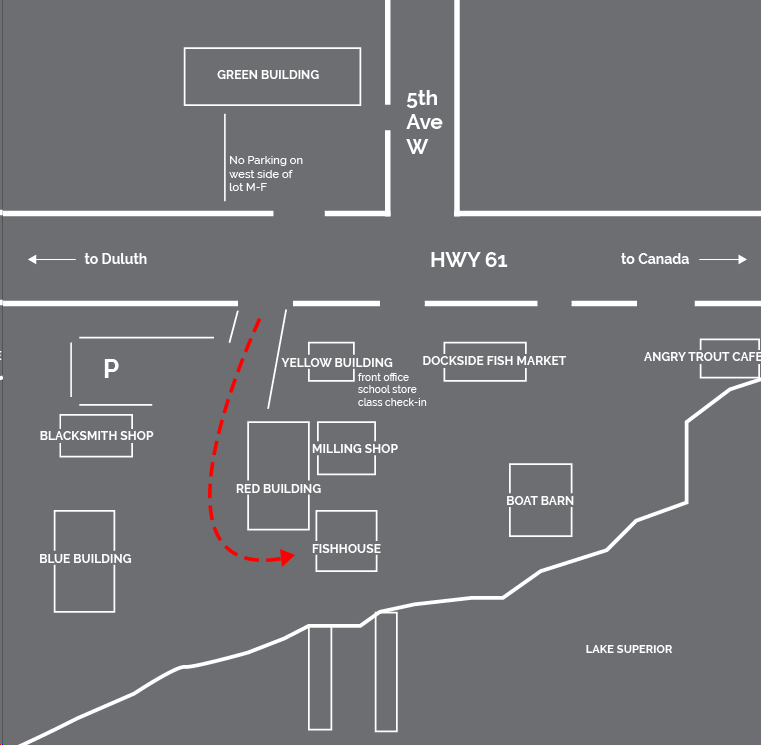 Cancellation Policy
A credit card is required at the time of your registration. Your credit card will be authorized at the time of your purchase, and then charged automatically on the day of your class. If you need to cancel, you can do so up to 48 hours in advance of your class. If you do not cancel your registration more than 48 hours in advance of your class you will be charged the full amount.