Fibers were sewn, weaved, felted, knitted, mosiaced, beaded, and embroidered at fiber week 2022. Keep an eye out for more information on the 2023 incarnation of Fiber Week.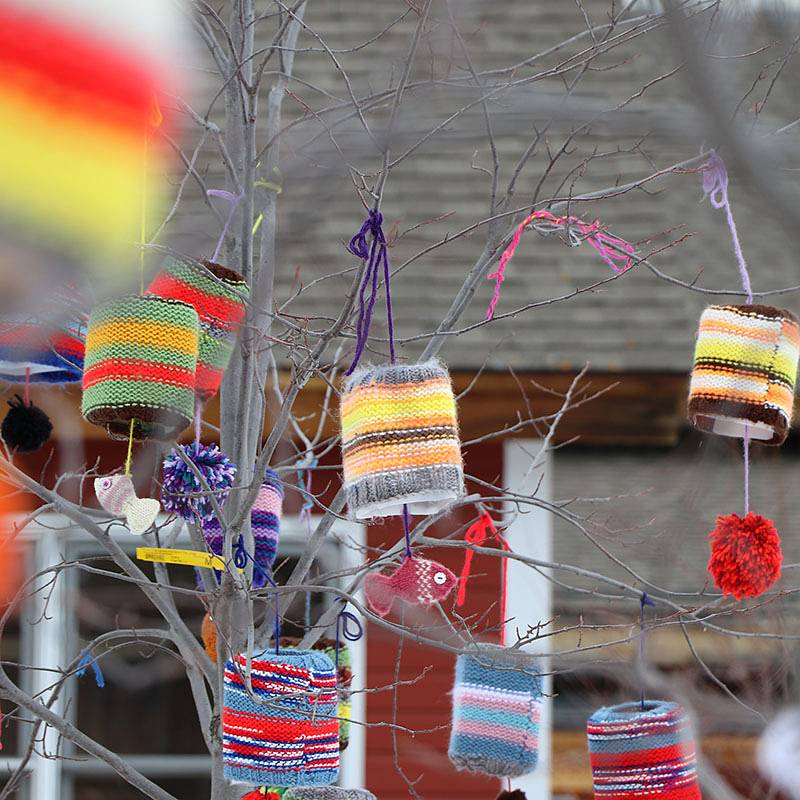 Overview
Fiber Week 2022 featured more classes than you can count on two hands, on-campus and online. Don't miss the 6 incredible webinars that were recorded and and for delayed viewing.
---
The colorful tapestry of friends and fibers during Fiber Week weaves a wondrous story. Join us on campus for this special week-long event that celebrates all manner of fiber arts. Featuring speakers, demonstrations, community gatherings, and coursework from long-time North House instructors as well as new guest artisans; tuck in to the warm and woolly camaraderie this winter. Create your own fiber adventure spinning, knitting, felting, sewing, beading and more!
Fiber Friday, a fabulous feature of Fiber Week, will be February 18. We'll host a day of speakers, demonstrations, open studios, and community gatherings free for all enrolled students. Meet your fellow students and instructors, expand your interests and enjoy our cozy campus learning atmosphere. Come early or stay late; you won't want to miss Fiber Friday!
Since we can't all cozy up and craft on our harborside campus, join us instead on Zoom for a fascinating lineup of webinars on textile traditions from around the world. We'll host Lunch and Learn speakers at noon central time throughout February. On February 17-18, tune in for an international lineup of speakers working to preserve cultural fiber practices. Can't make the live webinars? Find recordings online at northhouse.org (available through the end of February).
Covid Updates
Our plans for Fiber Week 2022 remain fluid as the pandemic remains a presence in our lives. Keep an eye on this page for any schedule changes.
Crafting in Place Programs
Course Offerings