Wooden Boat Show 2021 - Thank you!
Our 24th Wooden Boat Show has wrapped up and we had a wonderful time. Thank you to all who came to visit us and all those that were there in spirit. Follow the link below to see some images from the weekend's festivities.
Our 24th Wooden Boat Show has wrapped up and we had a wonderful time. It felt fantastic to welcome guests from near and far to gather safely on campus to celebrate craft and community. People are at the center of all we do at North House, and we want to offer a sincere thank you for being a part of it. We would not be able to do what we do without you! Whether you were there with us in person or in spirit, we wanted to share some moments from the Wooden Boat Show with you.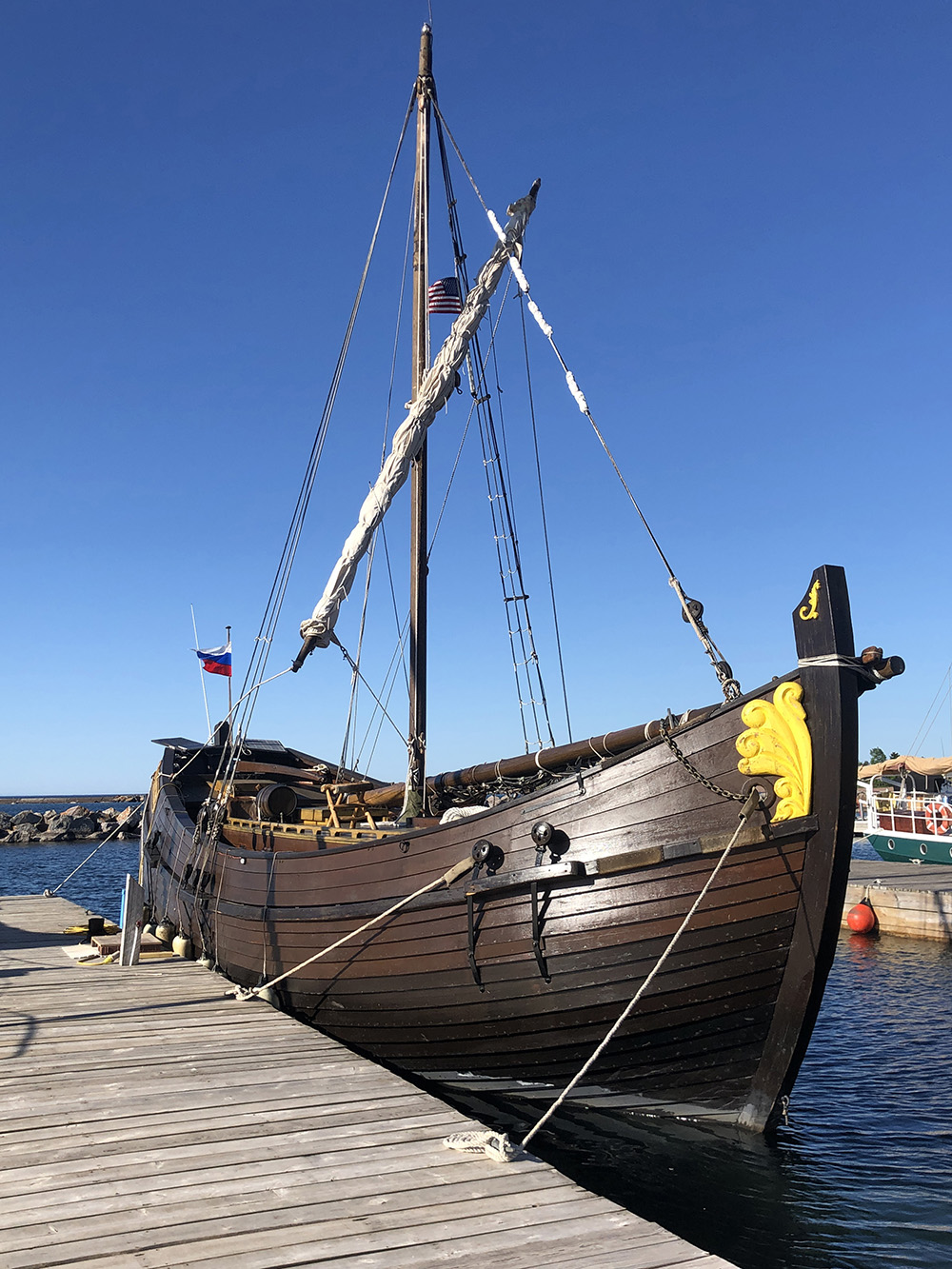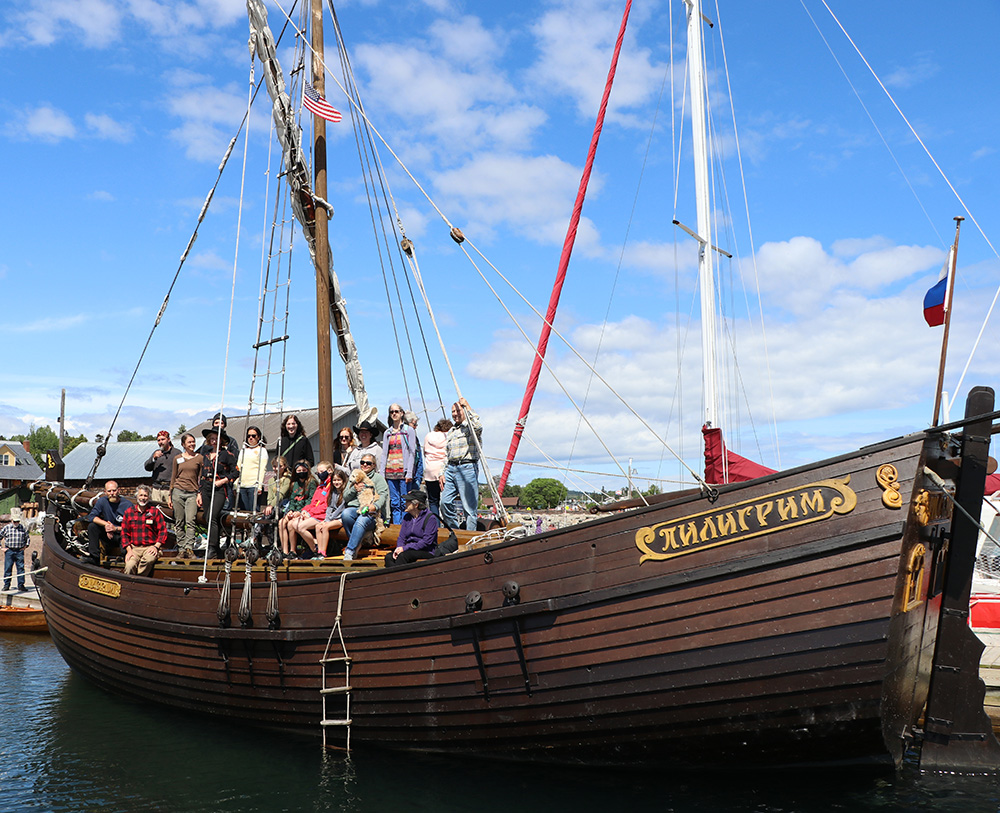 Pilgrim, a hand built 42' wooden lapstrake boat, has sailed more than 12,000 miles on its 3-year journey from Russia to the Grand Marais Harbor. Captain Sergey Sinelnik and the crew were happy to welcome Wooden Boat Show visitors on board and share stories of their voyage and all the people they met along the way.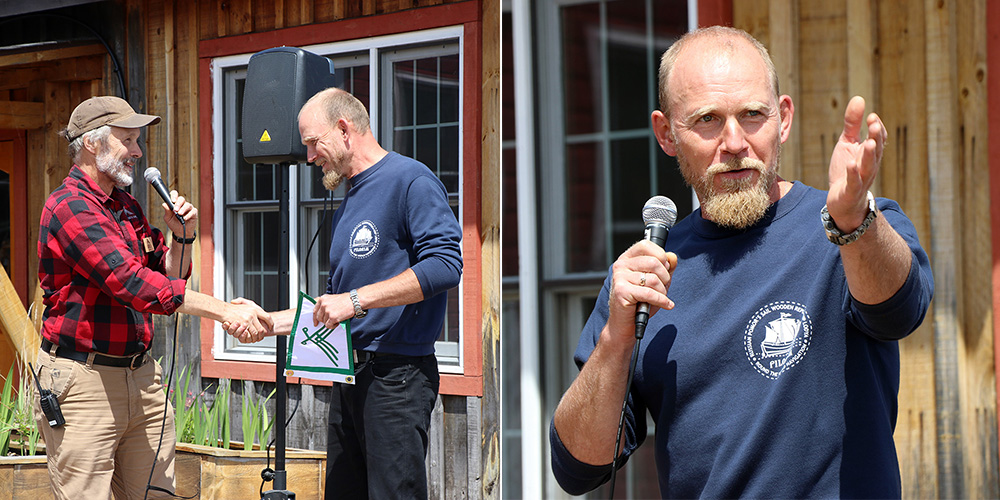 North House Director Greg Wright presented Pilgrim's Captain Sergey Sinelnik with a North House burgee flag during a Q&A session on Saturday afternoon. When asked about the epic sail from Russia that brought them to the Grand Marais Harbor, Sergey summed it up simply by saying, "It's all about the people."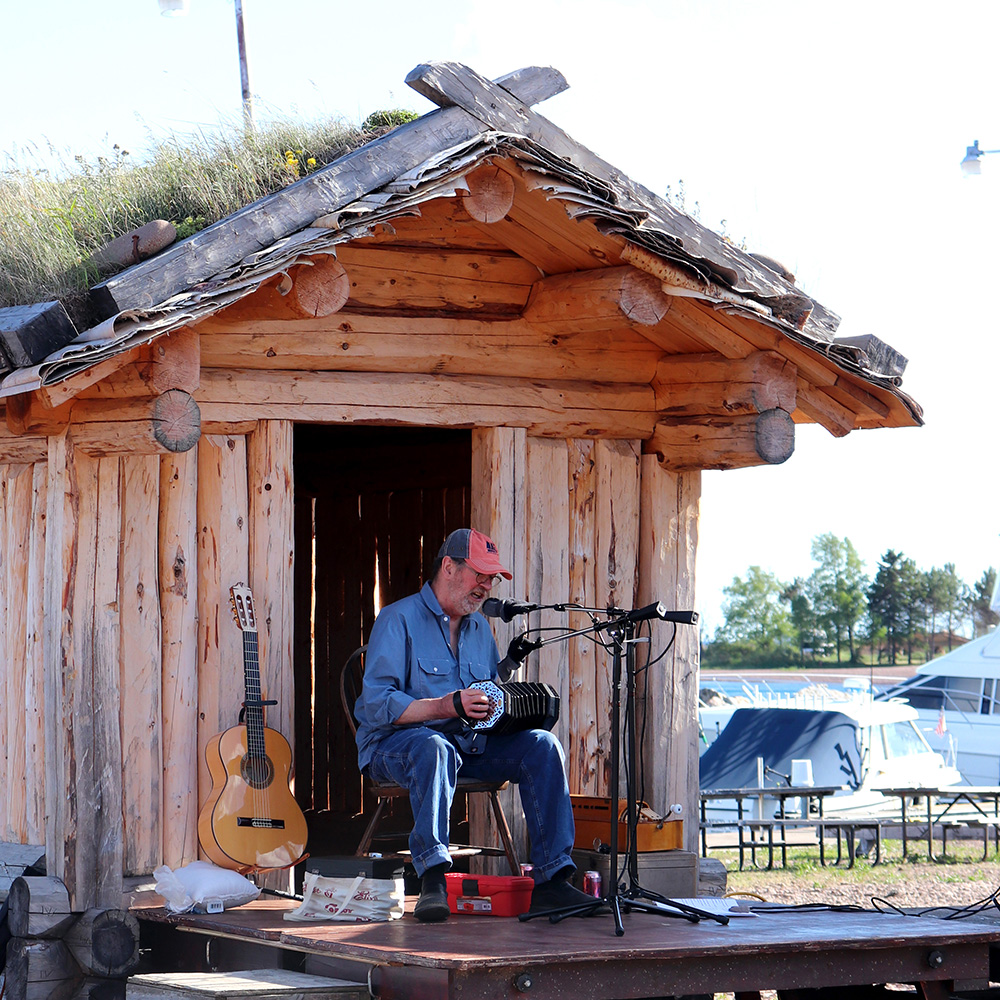 Music was woven into the weekend as well! On Friday evening, folk musician and historian John C Van Orman (top) offered a performance of sea shanties and sailor songs, recalling narratives of countless laborers who have worked on water, sailors of every kind, and the people with whom they interacted, heroically or not-so-much-so.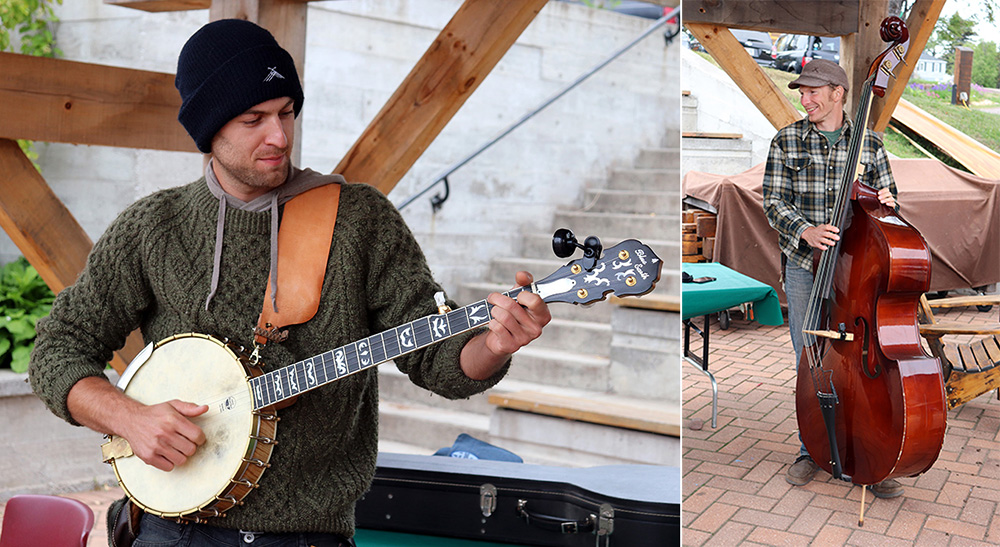 Campus visitors were treated to live music all weekend. Jake Fee (left), Ben Byron (right) and others offered a soundtrack to craft demonstrations boat building, and conversations.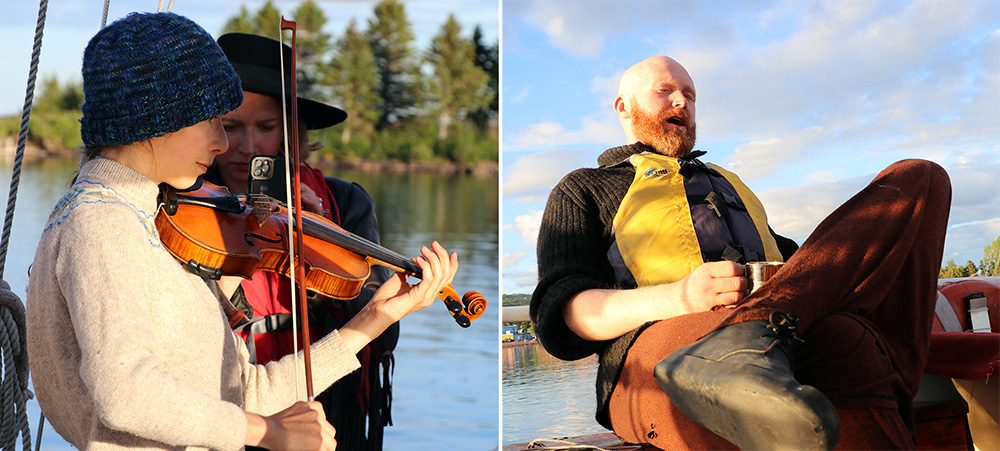 Olya Wright and Captain Matthew Ecklund serenated sailors and paddlers on the harbor from the deck of Hjørdis on Saturday.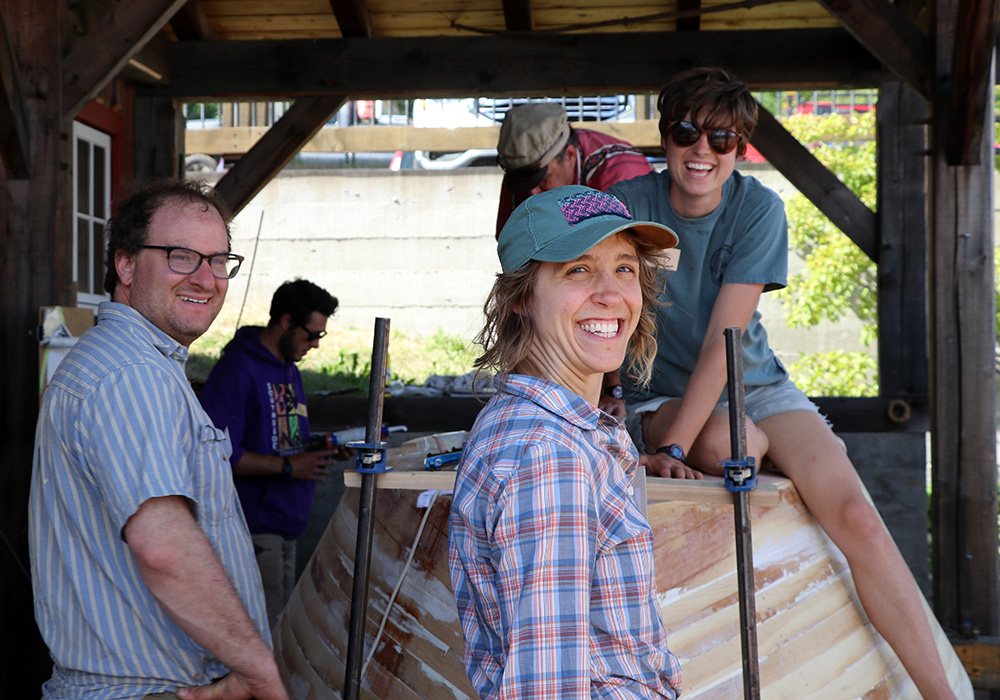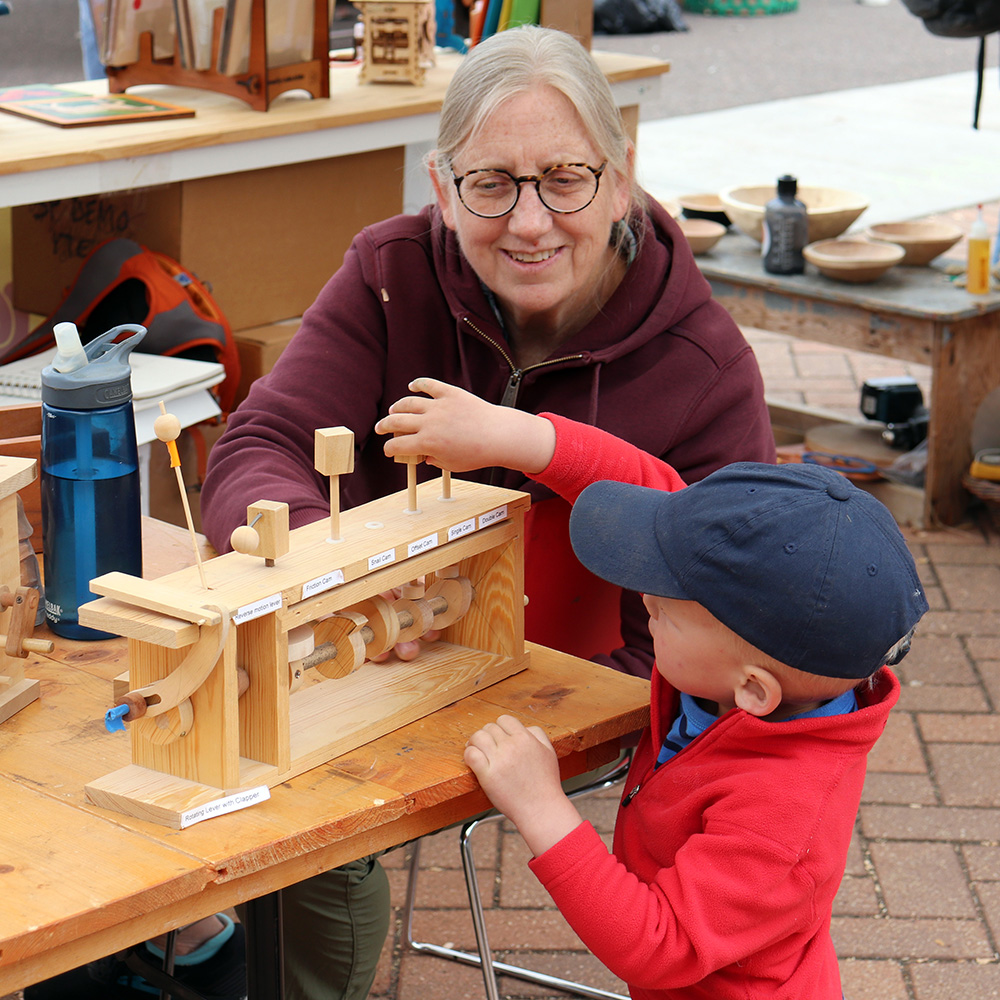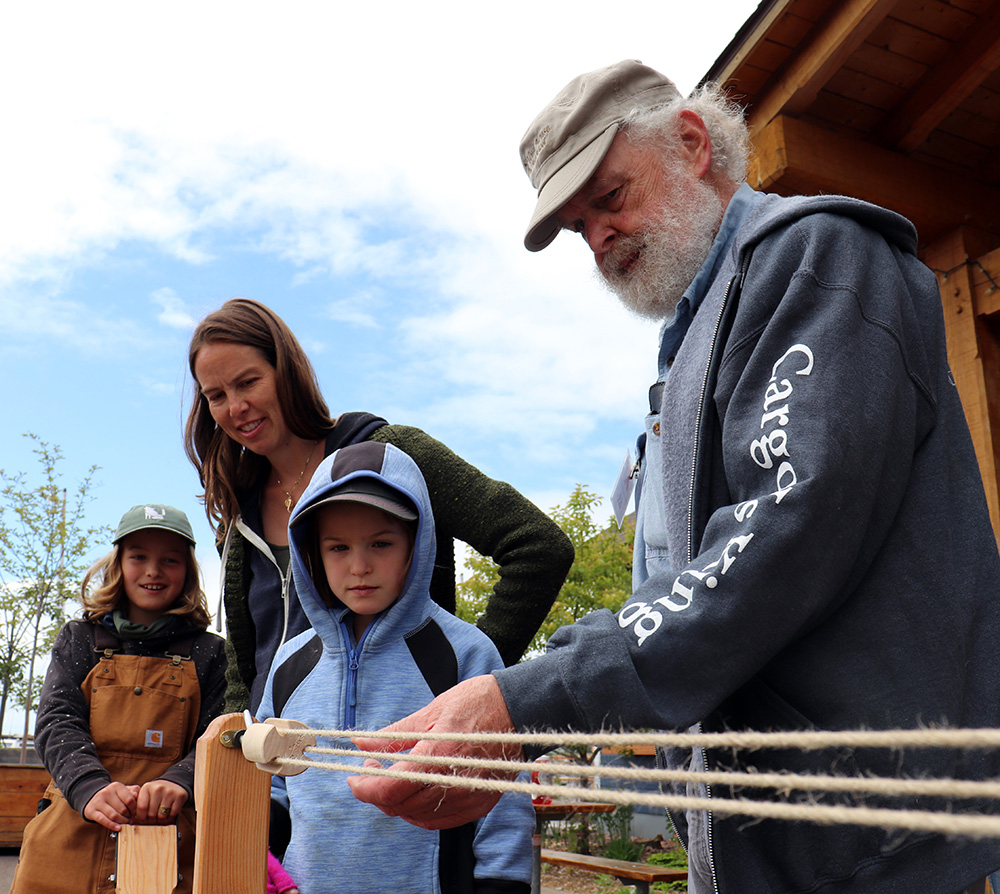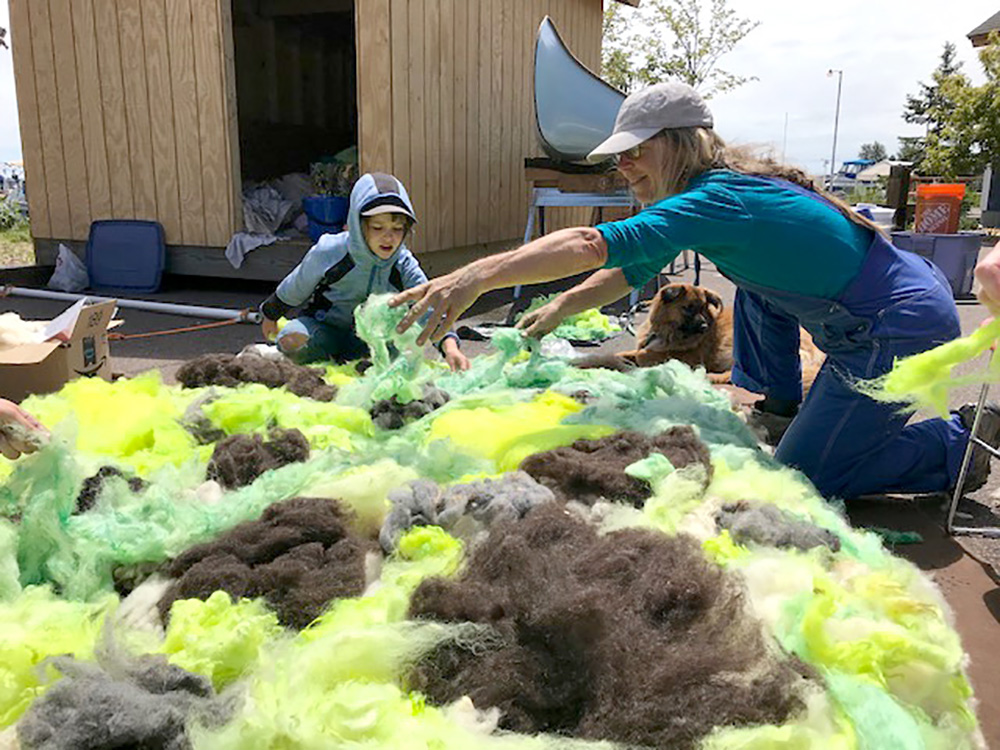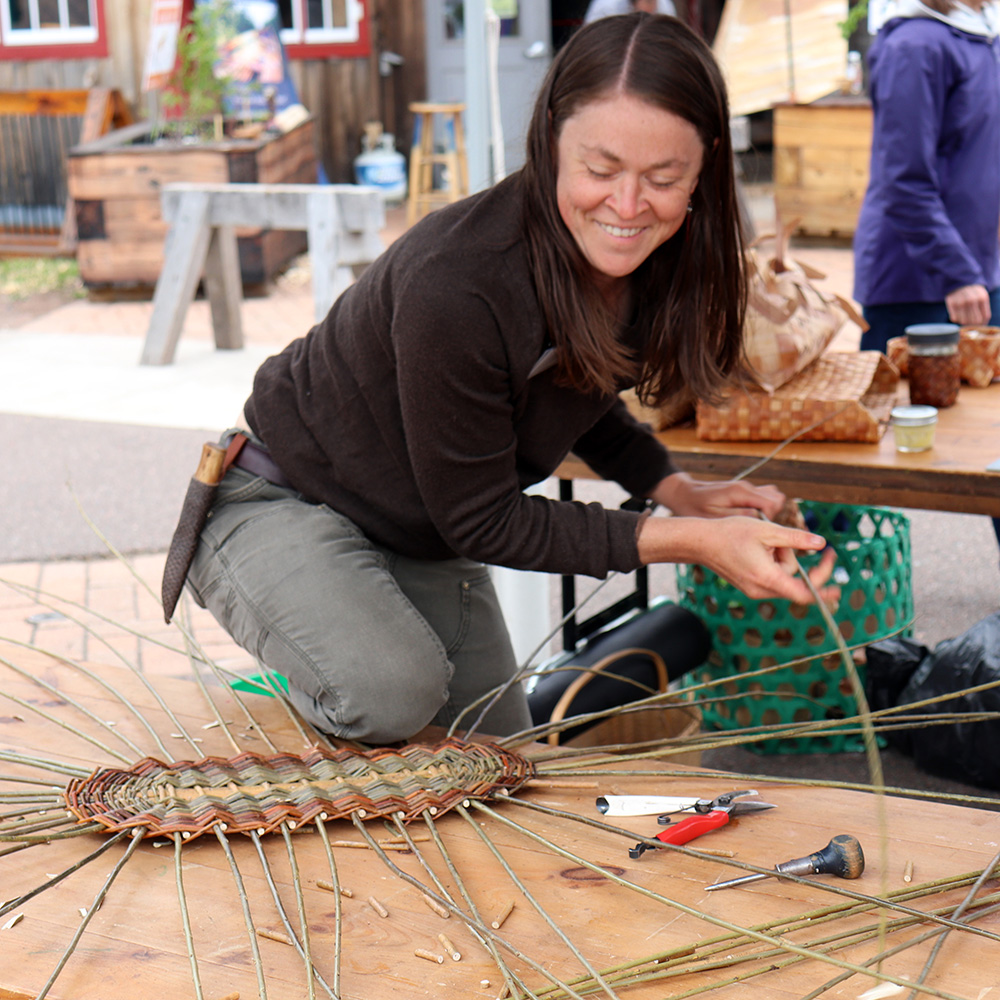 Folks of all ages were able to see craft in action - boats were built, baskets were woven, rope was made, and more! Everyone was able to get a taste of the learning they could be a part of at North House!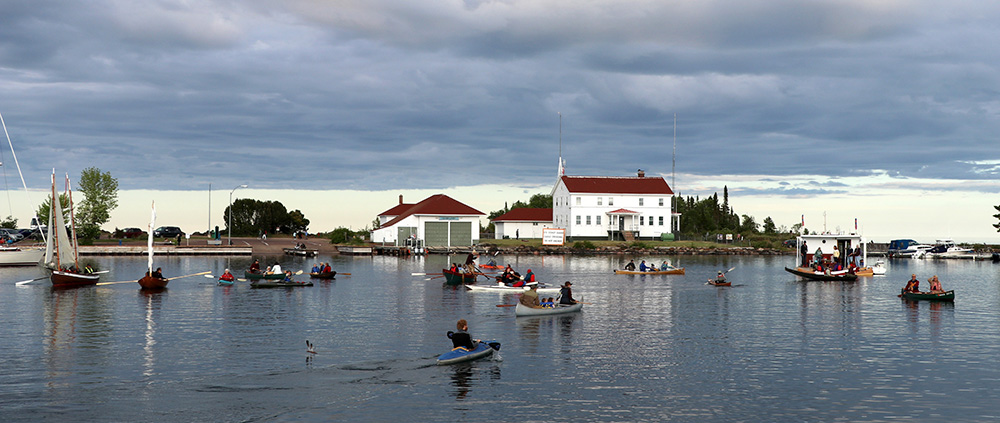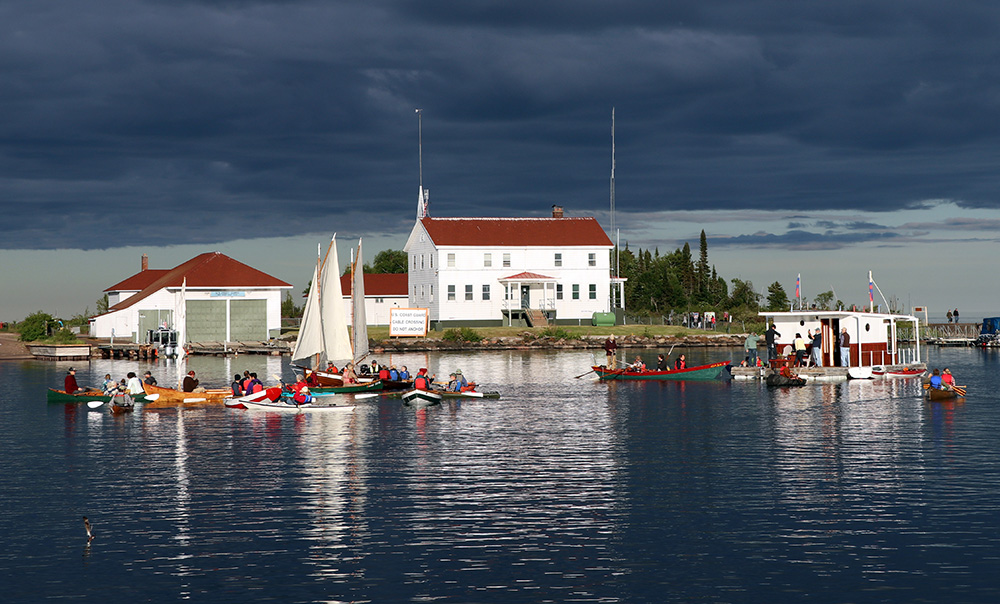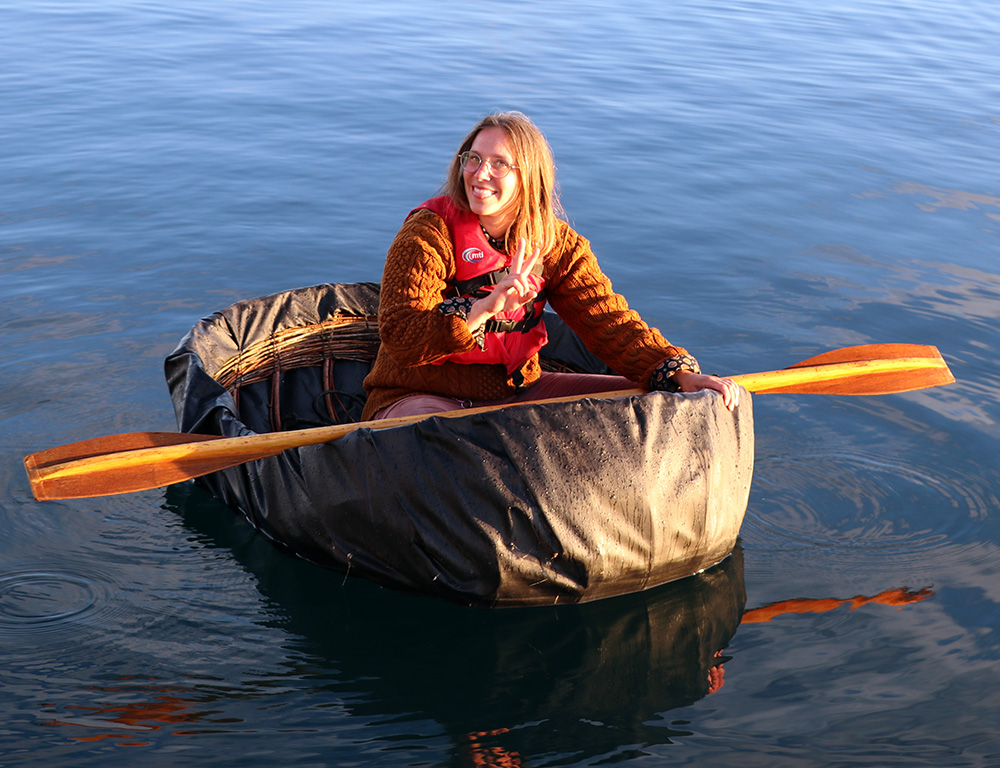 ...and of course there were boats!! We saw lots of great wooden boats on display on campus, and many took to the Grand Marais harbor for the first ever Small Craft Takeover on Saturday evening. It was so much fun to see such an assortment of boats gathered on a beautiful evening. This may become a new Wooden Boat Show tradition!