Walking, Weaving. and Winter
In her new blog post, Resident Artisan Laura Brown discusses her first winter in Grand Marais, and all it brings, including some fascinating quilt research,
Posted on February 10, 2022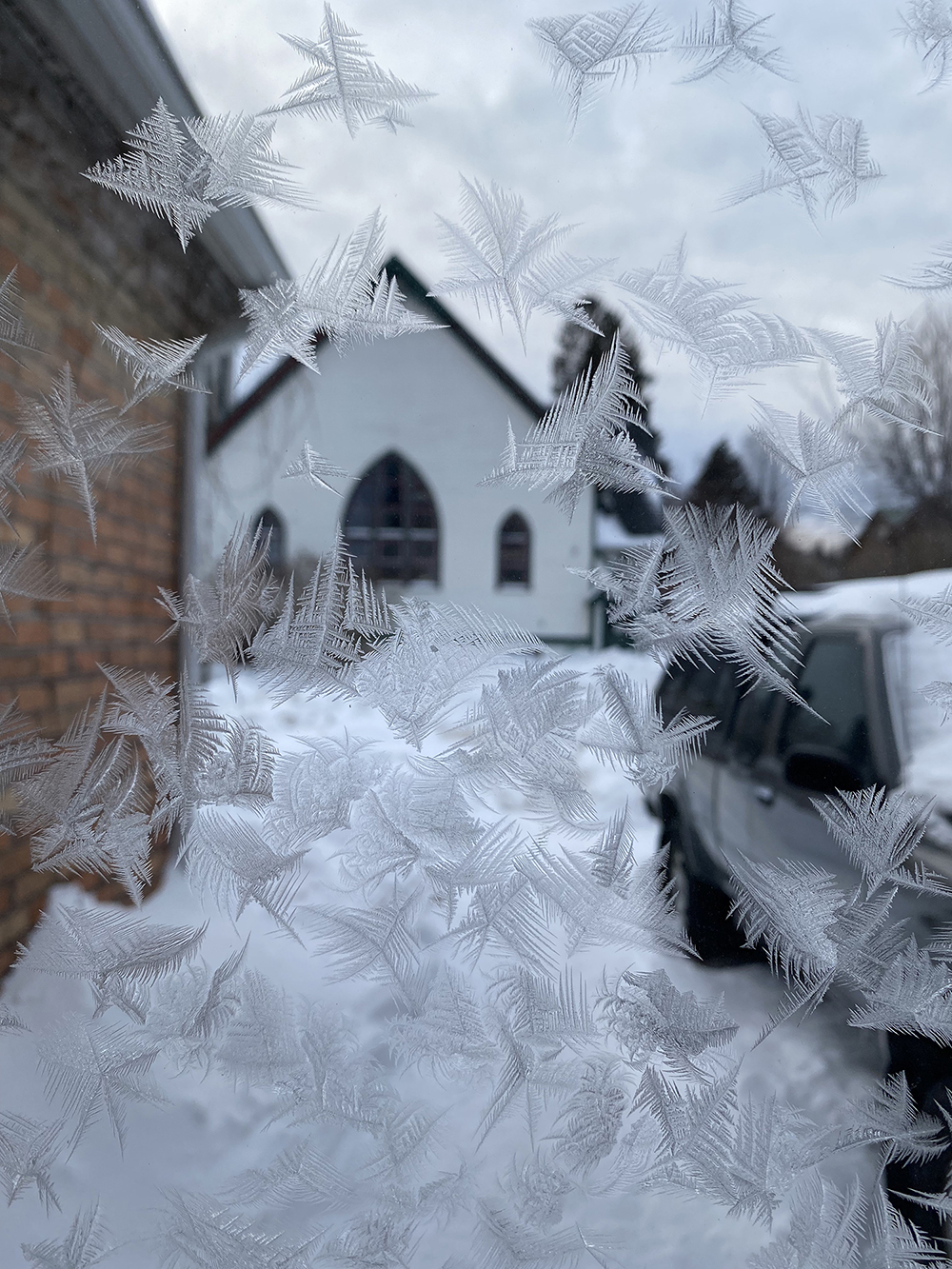 While Emily was off enjoying the sunshine in San Diego, I was reveling in my first January in Grand Marais and all the darkness and cold that accompanies the season (including an episode where my car would not turn off in -22 degrees and I had to turn to YouTube to figure out what was going on and how to fix it).
Here are a few things I have been enjoying lately:
1. Walks along the lake: it changes so much and so frequently! I grew up in the mountains, and there is something about living in close proximity to a giant geographic feature that makes me feel more human, small in scale, kind of fragile. From the icy waves in the morning to the still glassy surface at sunset, I am continually in awe. I even went on my first snowshoeing outing *in the wilderness* a couple of Saturdays ago, thanks to some local experts. I also can't get enough of the bright stars each night as I leave the studio (AND I check my phone's weather app every day to track the gradual increase in daylight).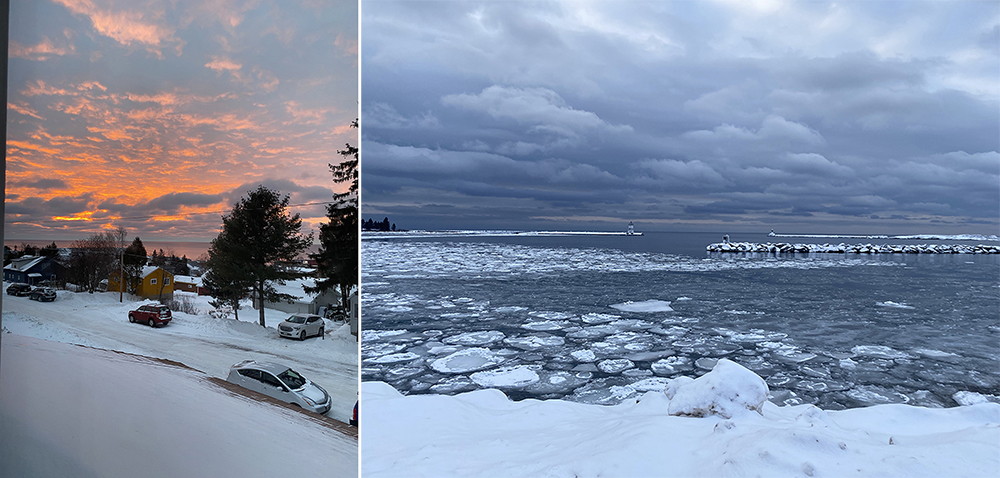 2. Weaving class with Christine! What a fascinating change and challenge for my brain! It was fun to try a new process and play with colors in a different medium. The amount of setup on the loom before the actual weaving reminds me of letterpress printing, where most of the work is in setting type and setting up the press before getting to the actual act of printing.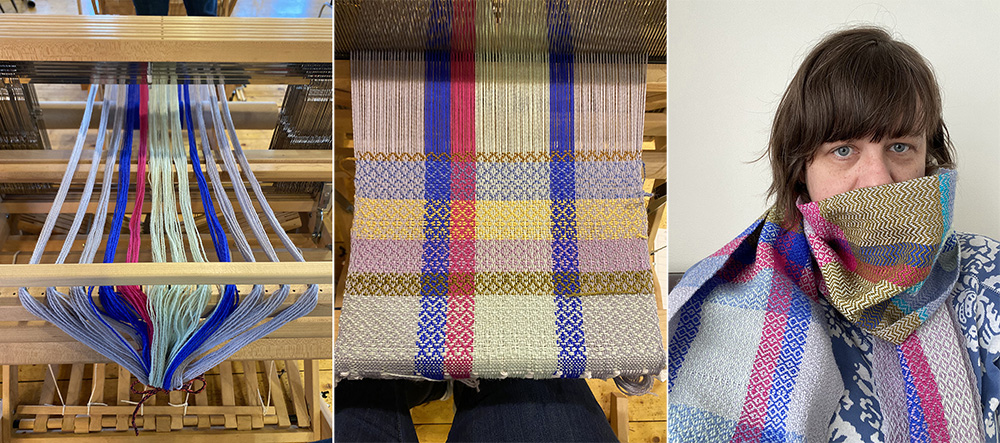 3. A couple of online archives of historical quilt blocks. One of these is owned and shared by my friend and fellow quilter Jenna Valoe. It is a card catalog of different quilt blocks. These images are hand drawn, clipped from magazines and newspapers, and dutifully labeled with their names. The second is an archive of patterns and samples of quilt blocks, found on the website of the Center for Virtual Appalachia at Morehead State University in Morehead, Kentucky. These patterns come from different Appalachian collections and many are downloadable PDFs! These are a great resource for quilters, and I have been perusing them a lot lately, comparing and contrasting names of blocks as I prepare for a webinar I will be hosting on February 25 about the language of quilting.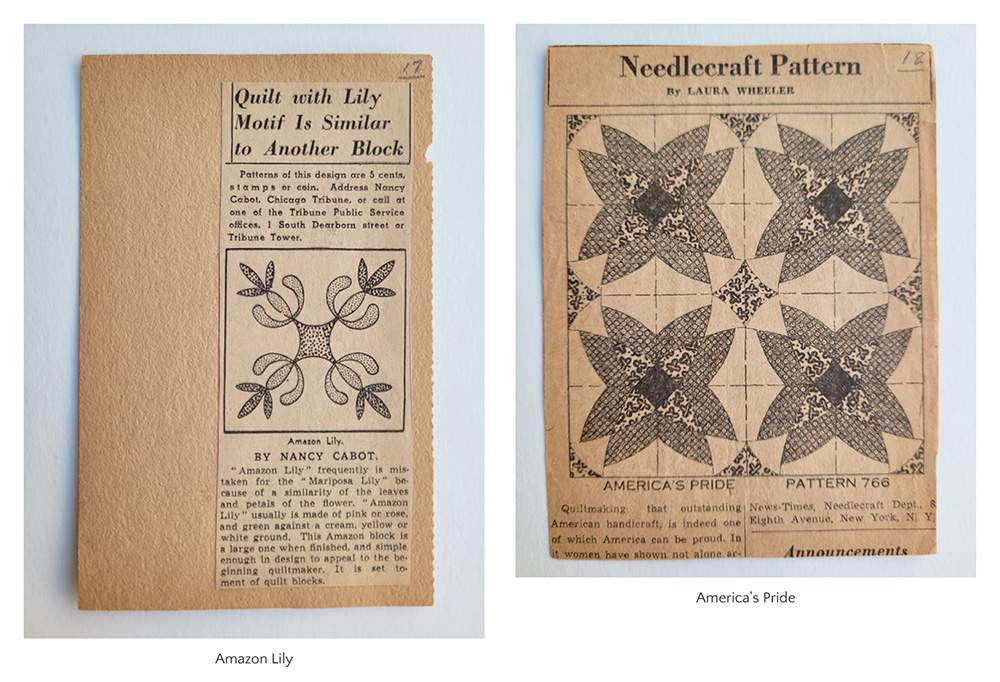 4. Conversations with my quilting mentor Heidi! We have been meeting most every other week since the fall, and we talk about everything from thimbles and ergonomic hand quilting practices to mending knits to best business practices as quilters. Heidi also hosts a lovely monthly conversation with two other quilters and a featured guest called Soft Bulk. Past episodes can be found on Heidi's YouTube channel, and you can sign up to get alerts for future episodes.
As I write this, at the very end of January, we are exactly halfway between the Winter Solstice and the Spring Equinox. What a wonderful marker of time, with warm weather and longer days to look forward to. See you soon, blog friends!