Waking Up to a New North House
Walking into work this morning, it seemed as if North House had transformed overnight. The asphalt has been laid, the deck completed, the trees, flowers and shrubs planted and the Hjørdis is at home in the harbor. The sun is shining and it seems summer is upon us!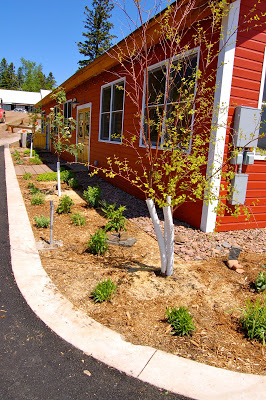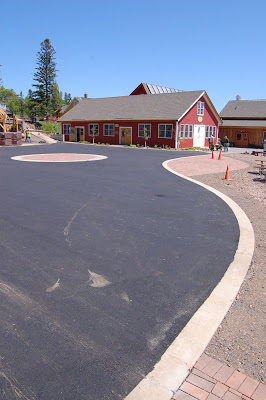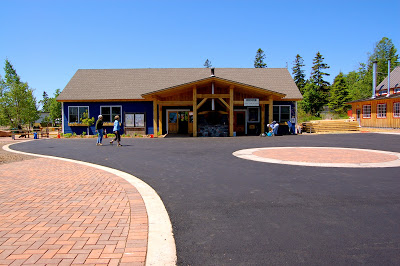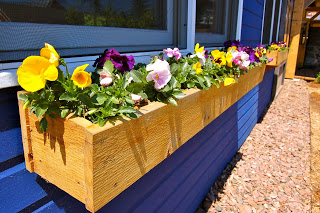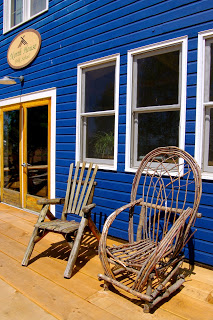 This deck just begs for people to hang around at the end of the day, sharing stories and the tricks of their trade.
Our Grand Marais campus wasn't the only part of North House getting a bit of a spruce up. Our 50-foot schooner, Hjørdis, spent the winter getting some extra love in Knife River. New paint, among other things, have her looking extra salty and ready for the summer sailing season.
Deckhand training concluded today and we're ready to sail beginning tomorrow, June 2!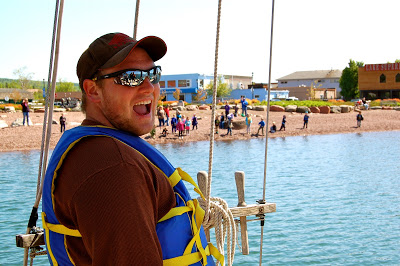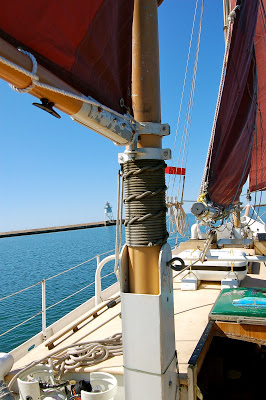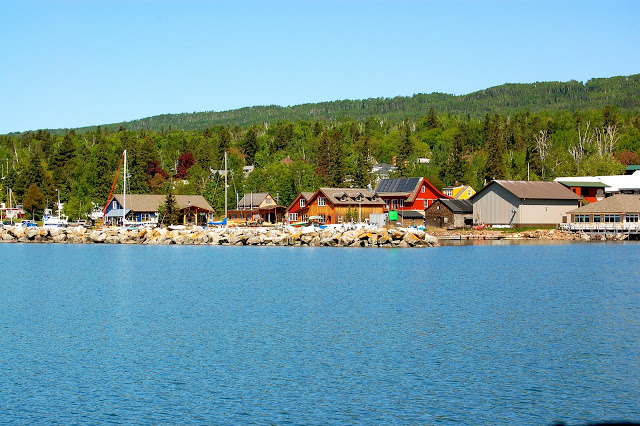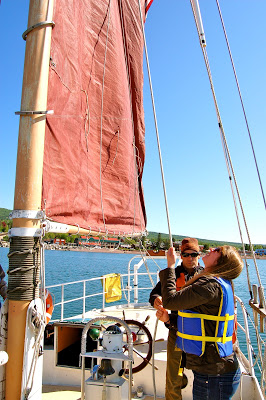 Boreal Birding & Northern Landscapes weekend is well under way as well, and an enthusiastic bunch of birders spent the day on a guided hike on Oberg Mountain. Tonight Betsy Bowen will give her presentation, Painting My Way through Minnesota's Raptors, at Sivertson Gallery. Tomorrow will feature a guided Warbler Hike, followed by featured speaker, MPR Meteorologist Paul Huttner at 7pm. Huttner's presentation, Minnesota's Changing Climate: Is this the New Normal? will address climate change here in Minnesota and it's effects on local ecology.
Lots of excitement happening here as always. Stop by to see all the improvements for yourself and call to reserve your seat on the Hjørdis. We look forward to seeing you very soon!