Spring Brings North House Changes!
Despite the dreary-like weather of snow and rain, plenty of volunteers and students came to the rescue and made our Service-Learning weekend a total success. Thanks to each of their hands and hearts for making such exciting changes for our seasons to come!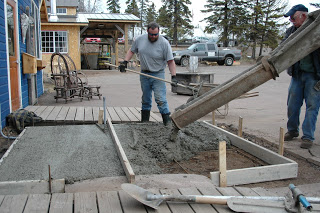 Concrete being poured for our new and revamped horizon for the oversized, student-built bread oven.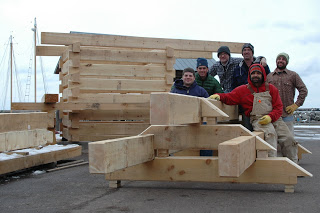 Dovetail sauna class of friends proudly stand by their new structure (to be relocated to Colorado)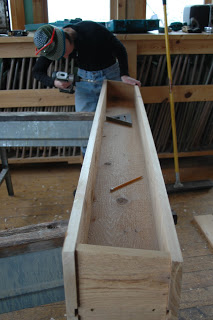 Volunteer hard at work making cedar window planters for the Blue Building.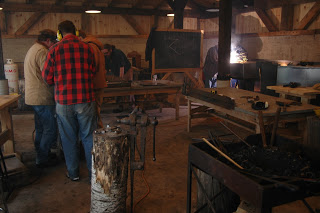 Service Learning students prepare the new hoods for the Blacksmith Shop (first class scheduled for June).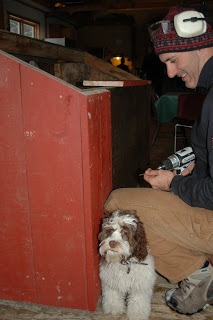 The new box for coal receives a lovely red paneling with the help of friend and dog.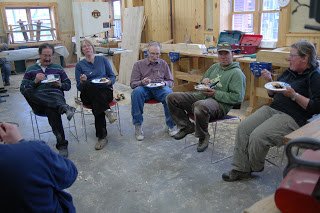 Service Learning students take a break for some P-I-E.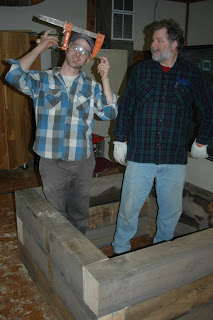 Hefty new tree boxes (for apple trees?) built by two volunteers. What fun!