Pop and Lock it: Lidded Boxes on the Lathe
Snap, pop, squeak. These are a few of my (new) favorite things: the sounds of a well-fitted wooden lid snapping into place on a box. It's not easy to get it just right, so it's makes for a simple but satisfying accomplishment.
I first learned about the ins and outs of lidded boxes on the lathe from woodturner Alan Lacer, who taught a three-day course on the subject at North House. We saw examples of lids that slid, snapped and even twisted into place on wooden threads. As someone who focused primarily on bowls, I was in awe of the puzzle that each project presented and the chase of finding the right aesthetic balance between each component of the box.
Since then I have made boxes with snap-fit tops, friction-fit lids as well as twist-fit lids. I've experimented with turning dry wood and green wood. While turning dry wood increases the likeliness of a tight fit, it also creates more dust and dulls tools faster. Turning wet wood is a joy because there's minimal dust and it's kinder to tools, but tricky because it warps as it dries and goes from round to slightly oval. However warpage can also be an advantage. When done right, the oval shape can allow the lid and base to be twisted into a locked position.
Below is an example of one that twists into place and was made out of freshly cut silver maple: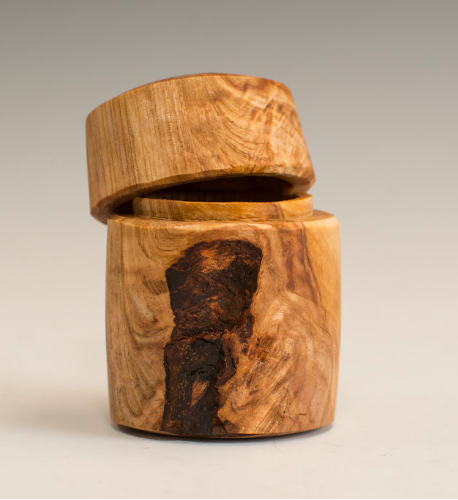 Silver maple box, height 2-1/2".
I've also experimented with locking lids that have tabs and notches that get twisted into place. I first learned about these from Jarrod Dahl's blog entry on the topic. This type of container was once common in Sweden, and they were turned out of green wood on a spring pole lathe.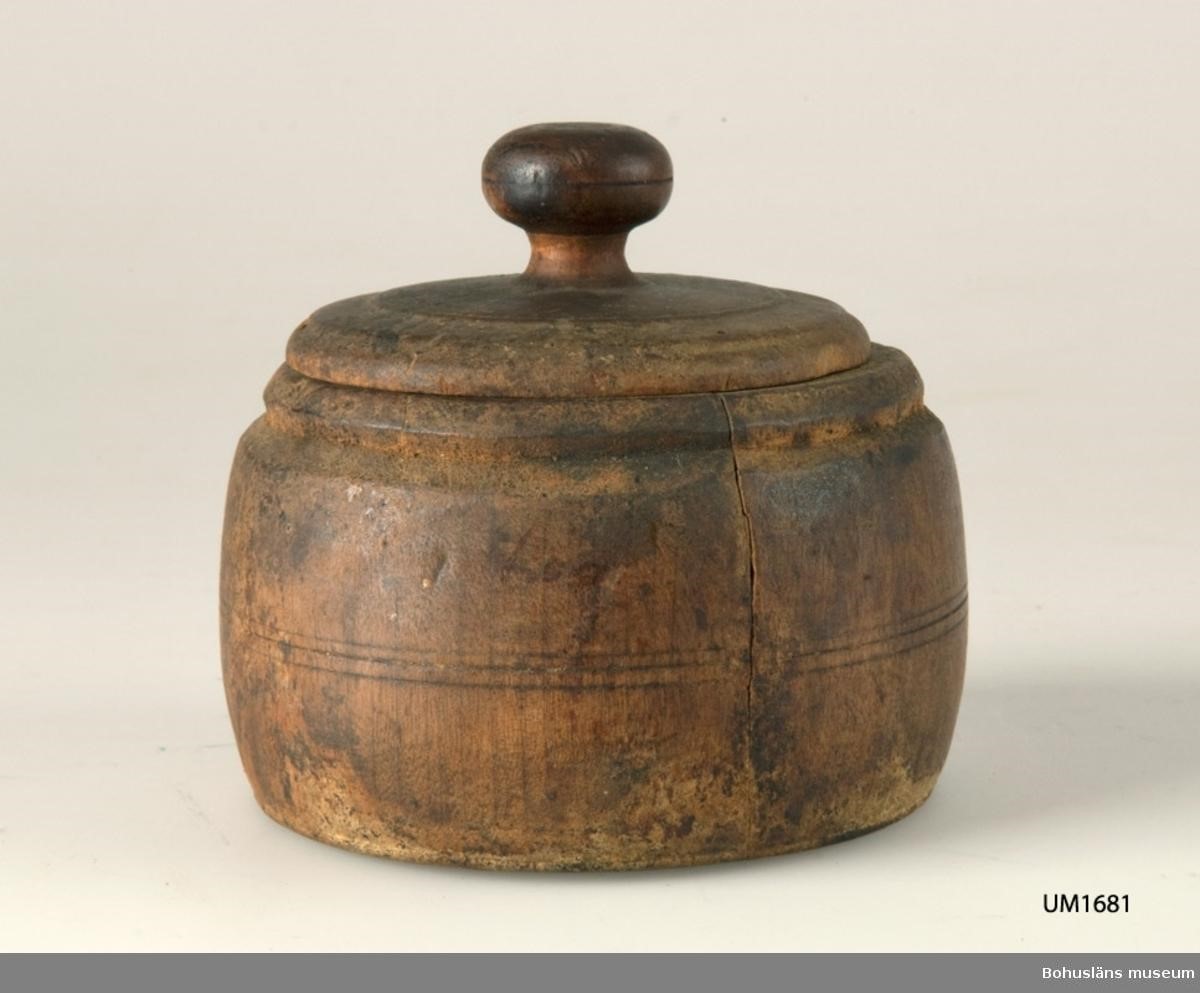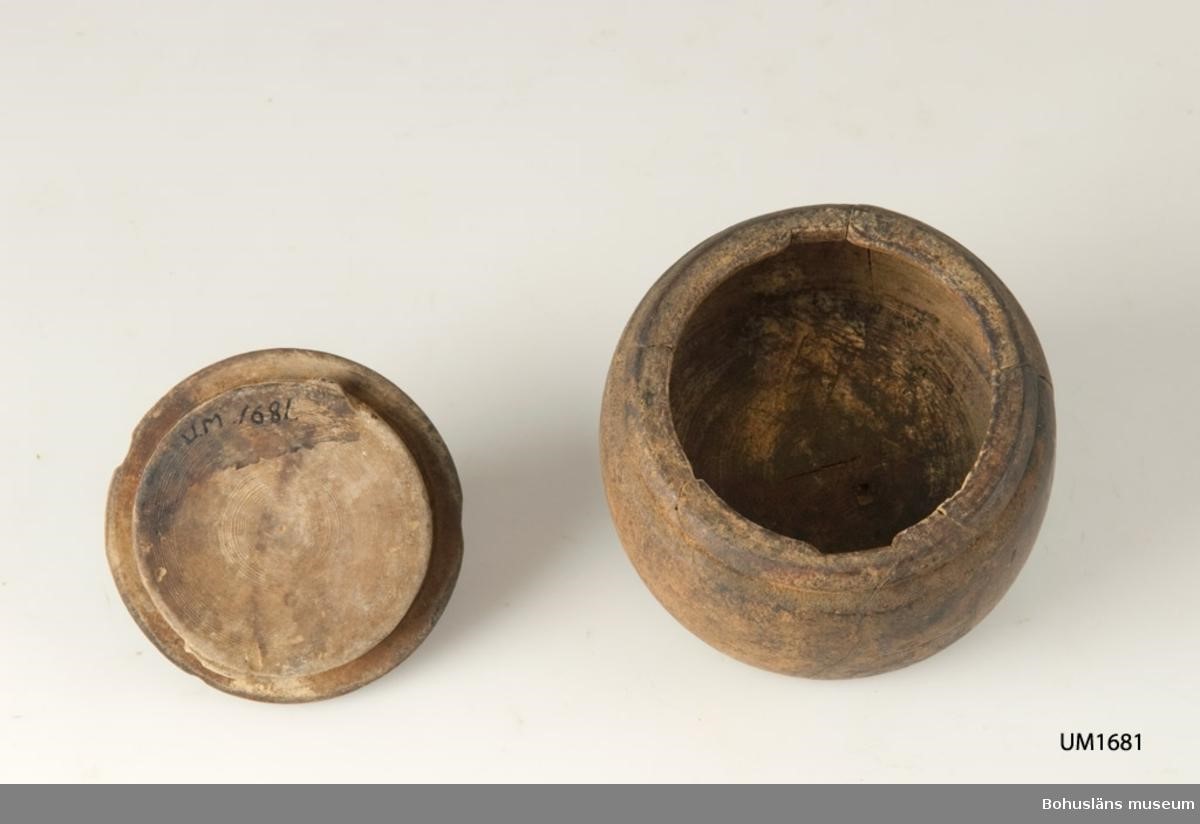 Image of a locking lid container from the online digital archive, Digitalt Museum (https://digitaltmuseum.se/). Note the tabs on the top and notches in the rim. Height and diameter: 95 mm, made between 1750 - 1850.
The main challenge to making these larger locking containers is acquiring the right material. The rim of the box is parallel to the radial plane, which ensures minimal movement of the wood as it dries. If you want a 6" diameter box, you would need a tree that was about twice that diameter. It's hard to get a hold of material that large in Grand Marais, but I have acquired some recently now that I'm studying for a month in Maine.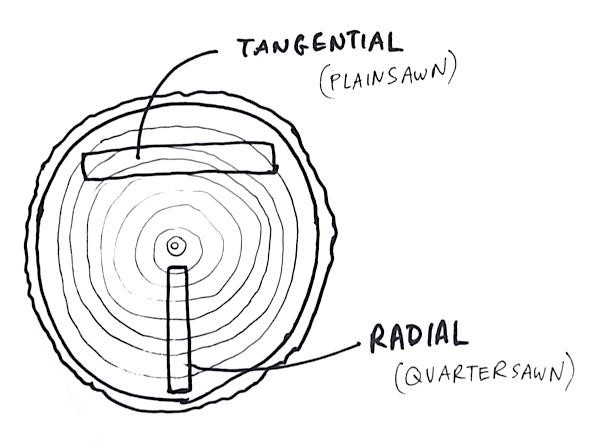 Understanding the orientation of these containers can be confusing, so I took images of a piece of wood and the two different types below:
Blank of wood: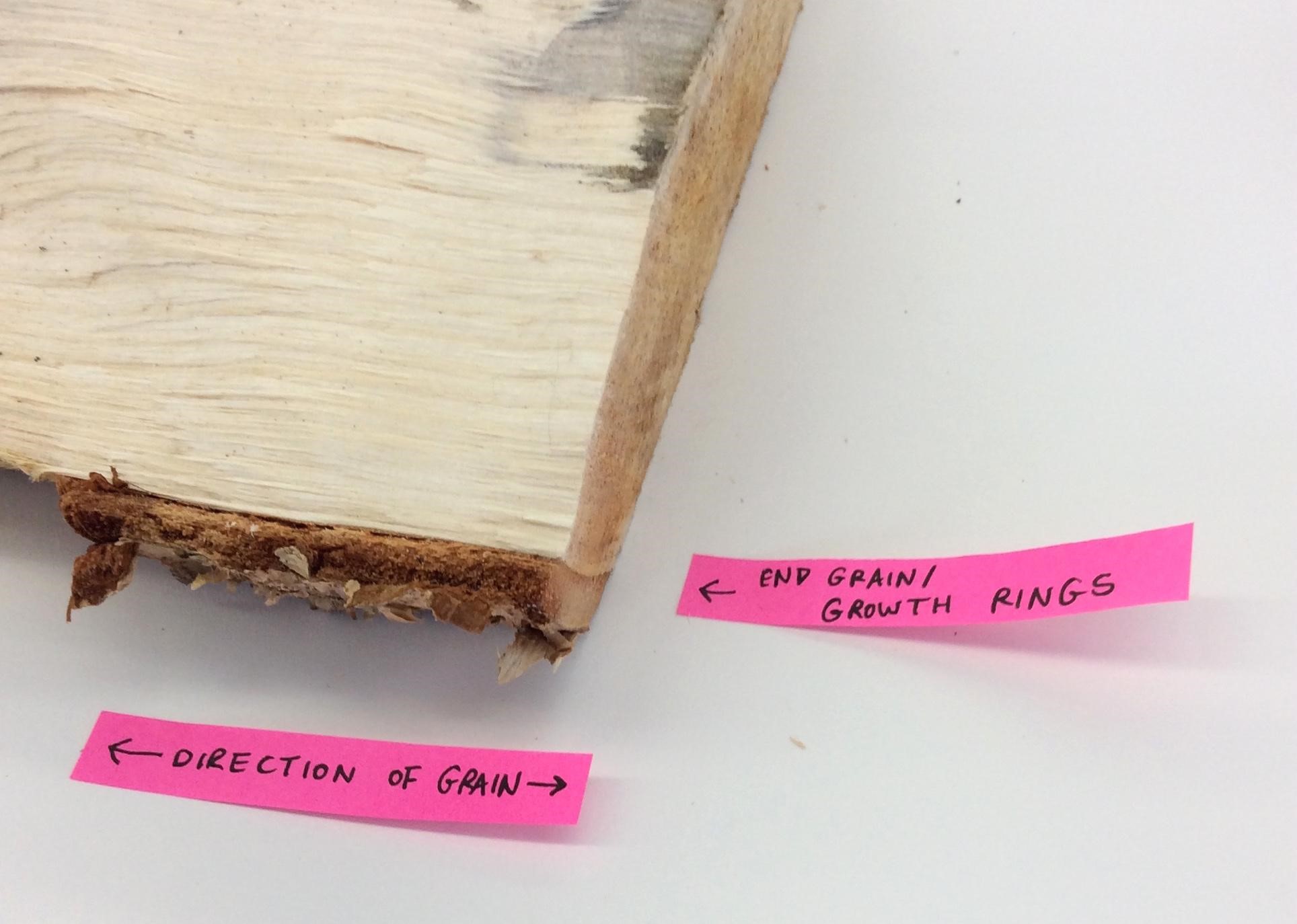 End grain locking lid: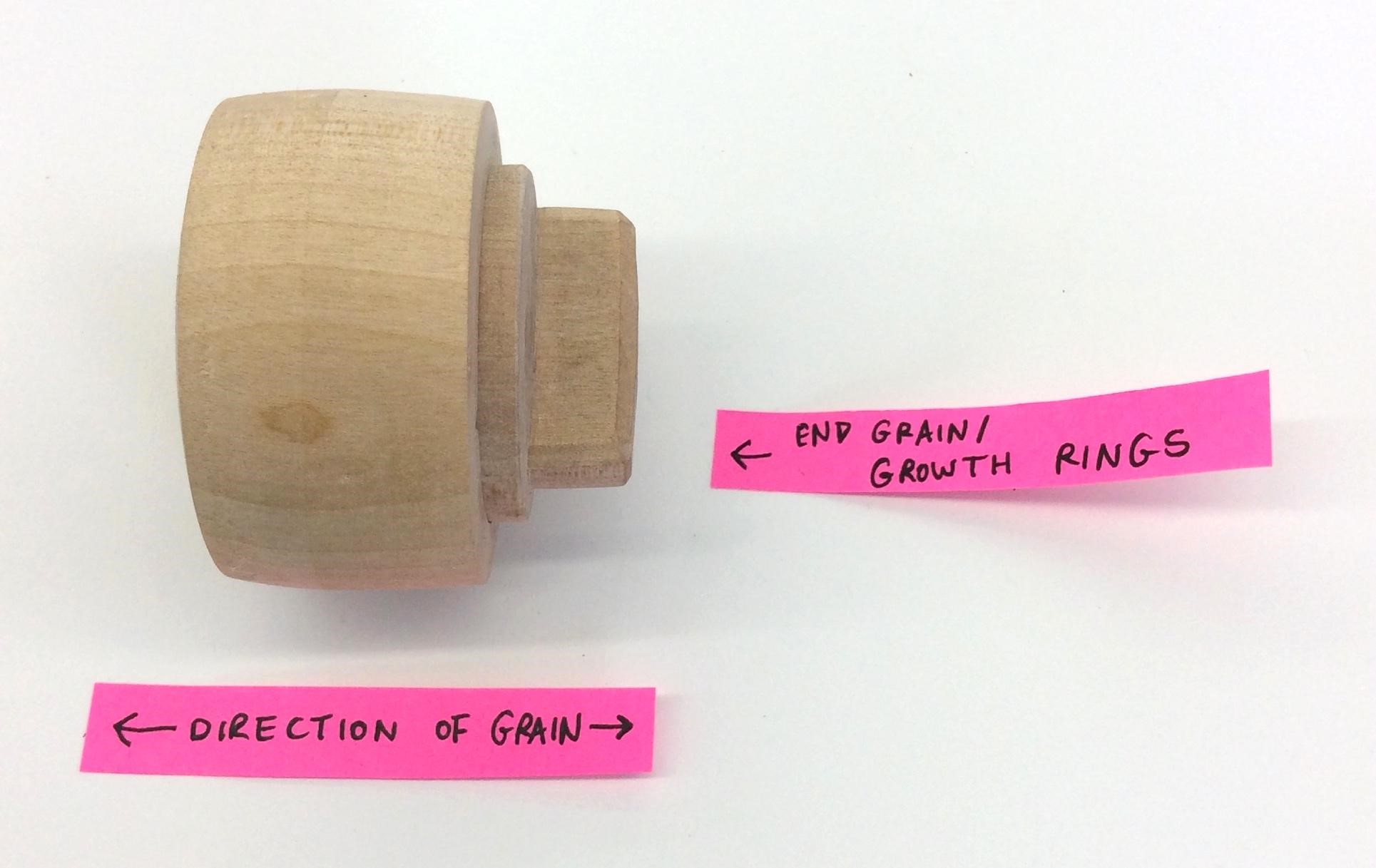 Radial grain locking lid (traditional grain orientation)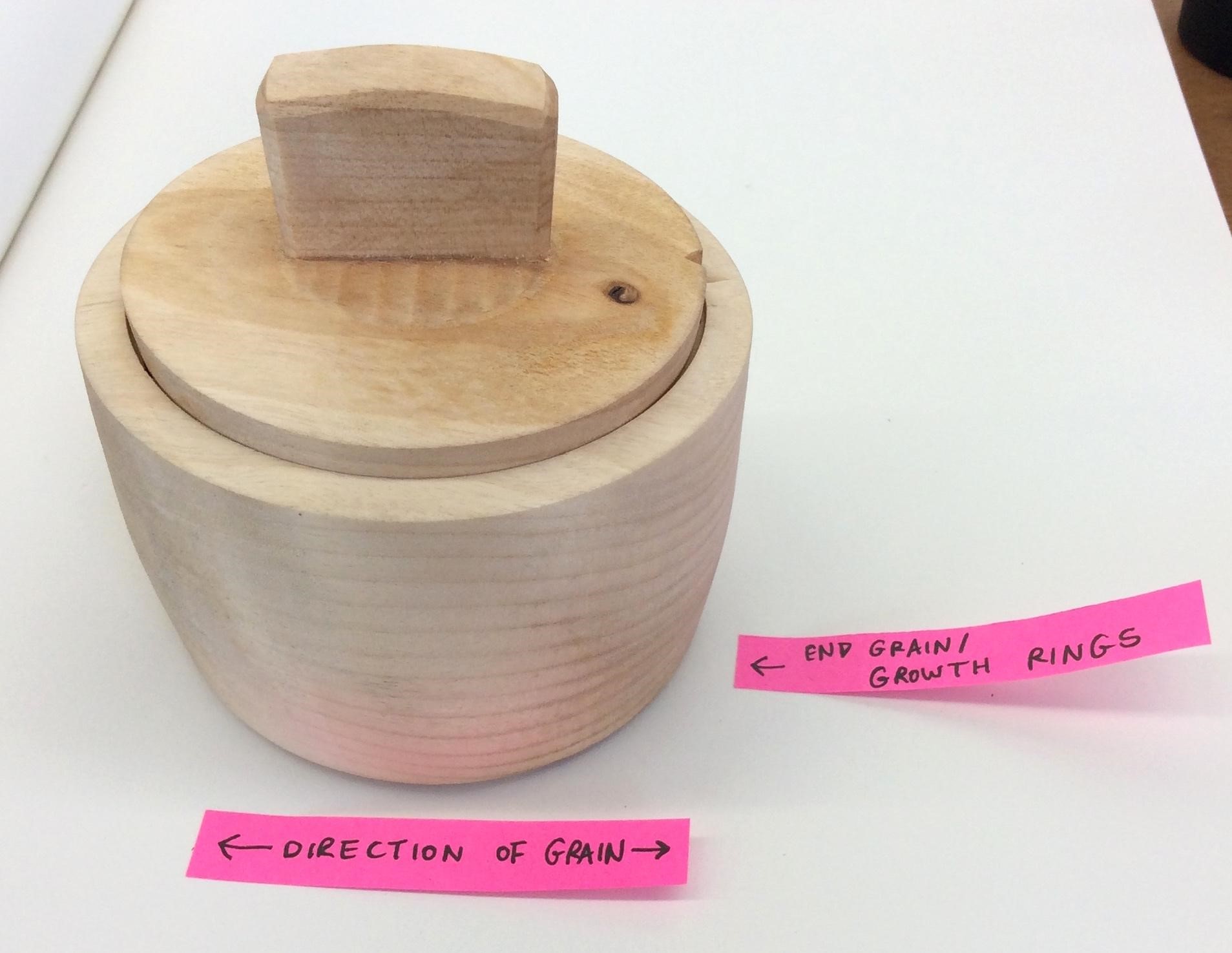 Currently I'm studying with my mentor Beth Ireland at the Center for Furniture Craftsmanship in Rockport, Maine, and have been able to get some large diameter freshly cut yellow birch. I made one locking lid container using green radial grain wood, and although it's partially dried, it seems to have worked out. Finding the right material is one of the trickiest parts of woodworking, especially when it comes to using greenwood. I will keep seeing what types of boxes are possible given the materials that I can get!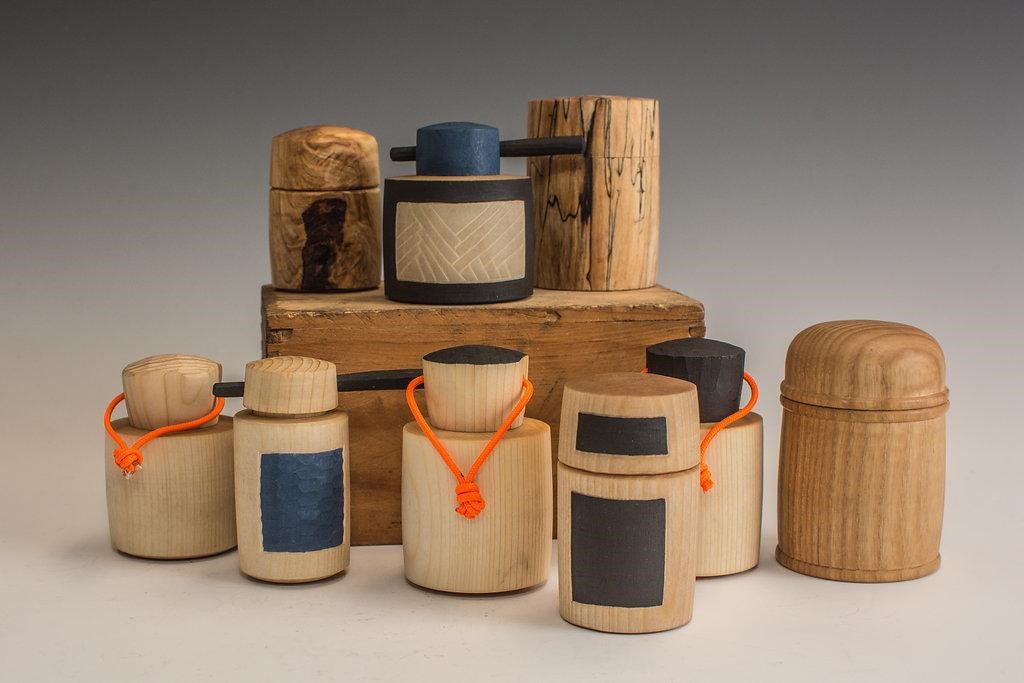 Variety of lidded boxes: materials include birch, silver maple, ash, and spalted maple, with milk paint and a walnut oil finish.