Octdala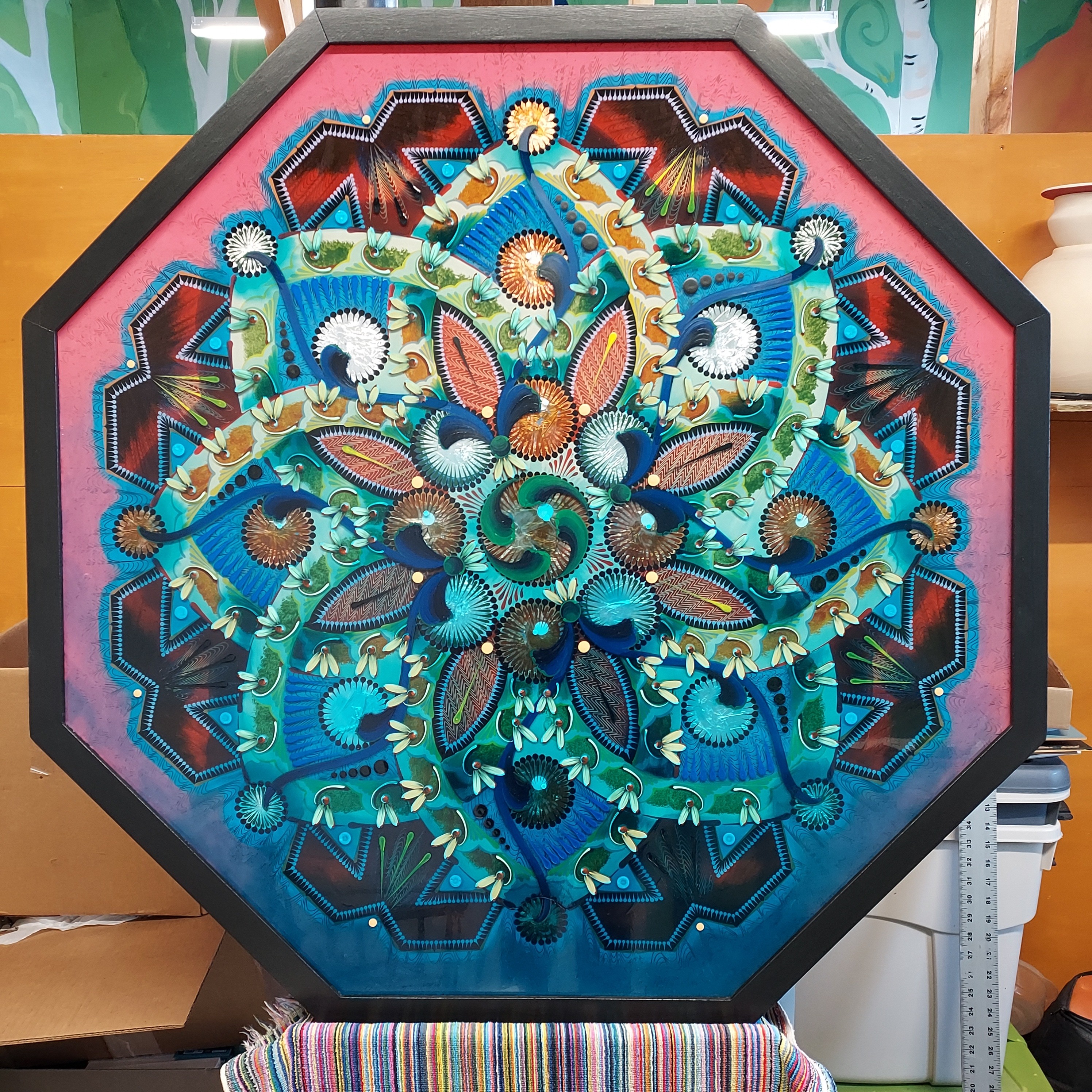 In her newest blog post, Resident Artisan Tara Austin writes about creating in a series, from her Orchid Series to her signature Dala horses to a new series of paintings called Octdala.
Posted on October 31, 2023
My work often consists of series. In 2014 I started a series of paintings that I call the Orchid Series. It was eight 16"x20" wood panels that had a central 'fantasy' orchid in acrylic and oil paint. This was in conjunction with spending time in South America, specifically Ecuador, which has the highest native population of orchid species. The orchid family is one of the largest flowering plant families and was an obsession in the Victorian Era, much like the Dutch Tulip Craze in the 1600s.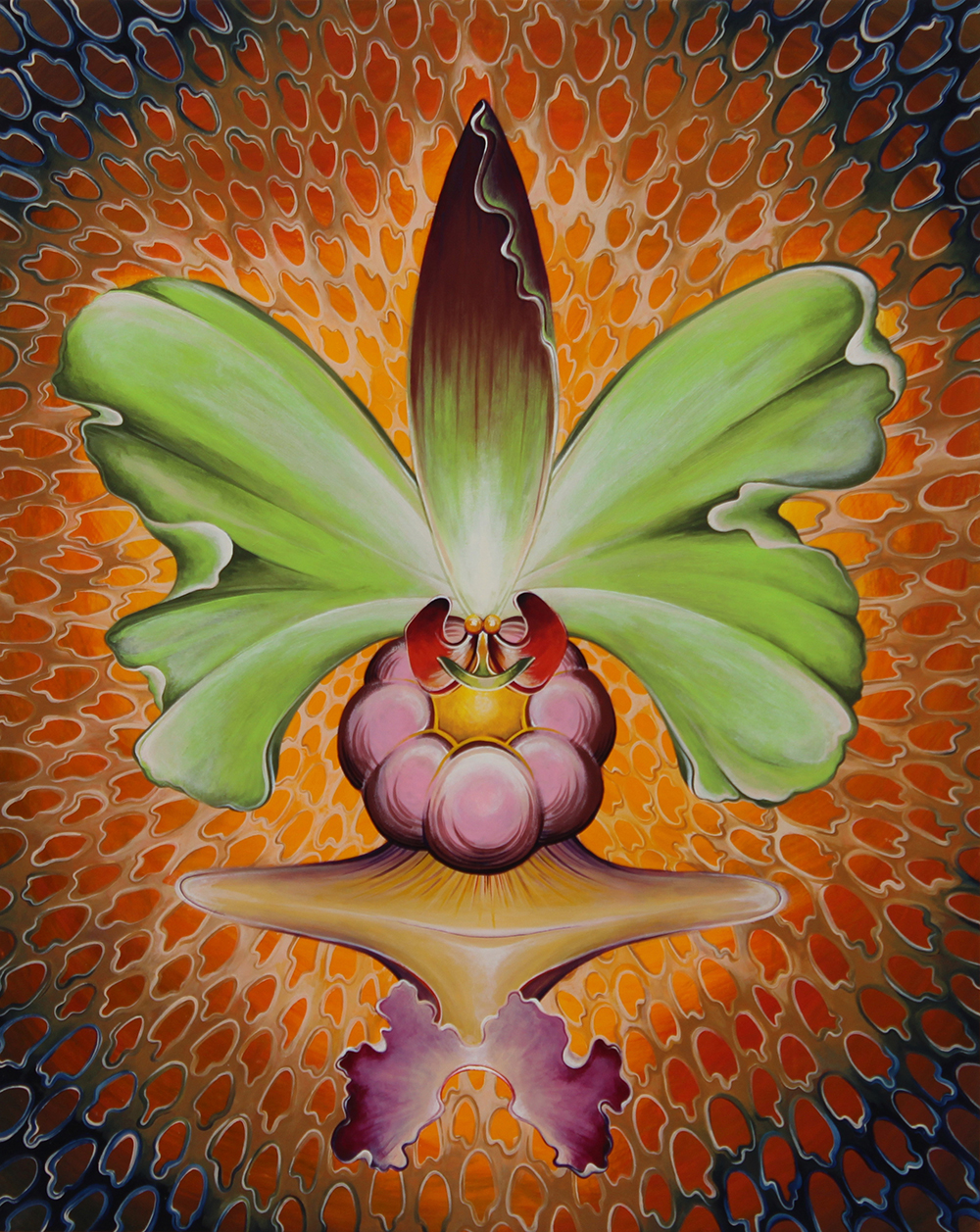 In terms of multiples, I have been enjoying the 'mass production' of the acrylic Dala horses that I get manufactured in Duluth. Standing 6" tall, I have painted somewhere around 150 of these horses with rosemaling on both sides. After a batch of random colors and patterns, I now make either a blue or red Dala with the same rosemaling pattern that fills the acrylic body. Check them out on my etsy shop.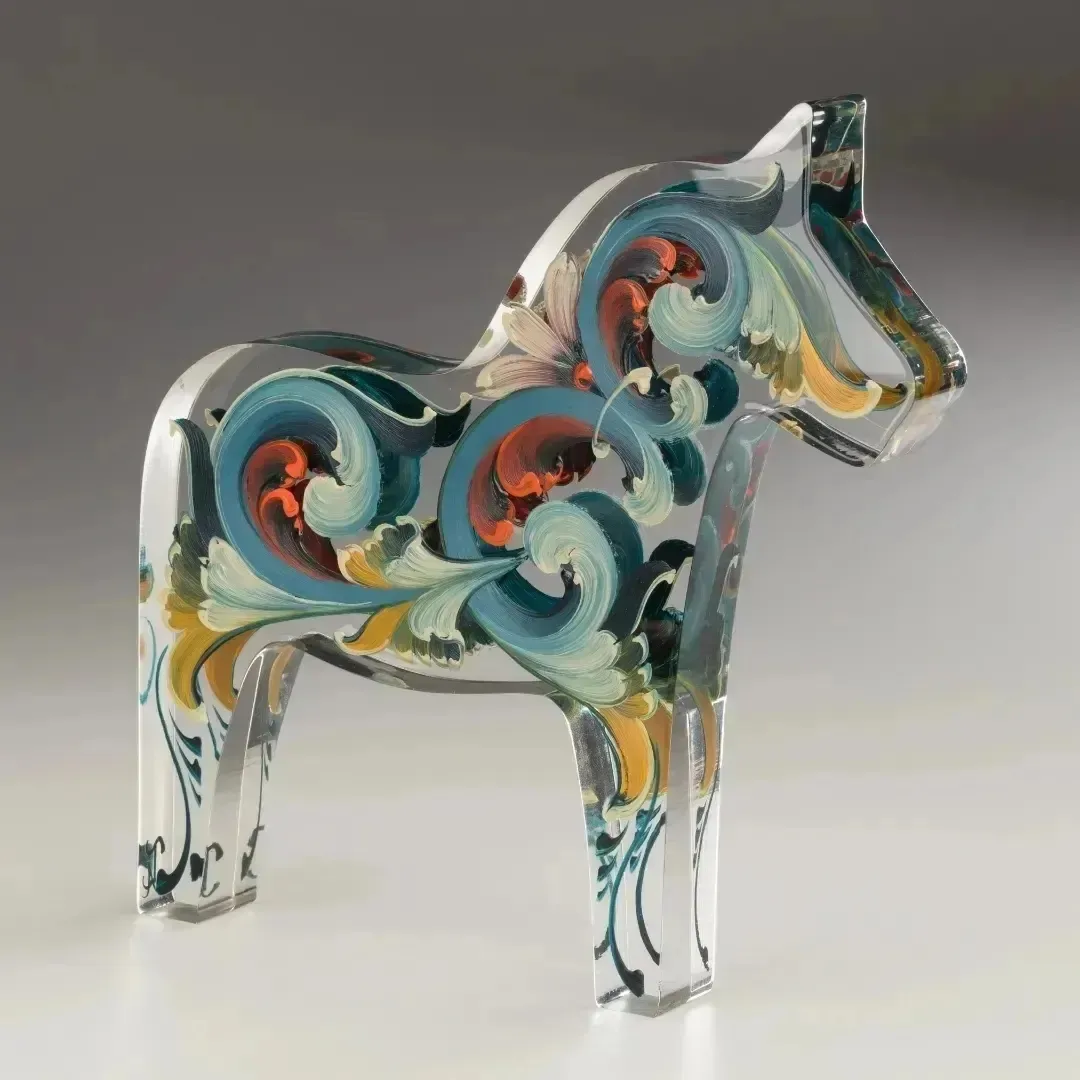 I am currently working on a series of work called Octdala. I painted the first literal octagon of this series in 2022. They are 36" square (an octagon is a square with the corners cut off) plexiglass paintings that are highly symmetrical and feature the language of rosemaling on the surface of the plexiglass. I use many painting applications including metal leaf and faux techniques from my years working as a scenic painter at UW-Madison Department of Theatre.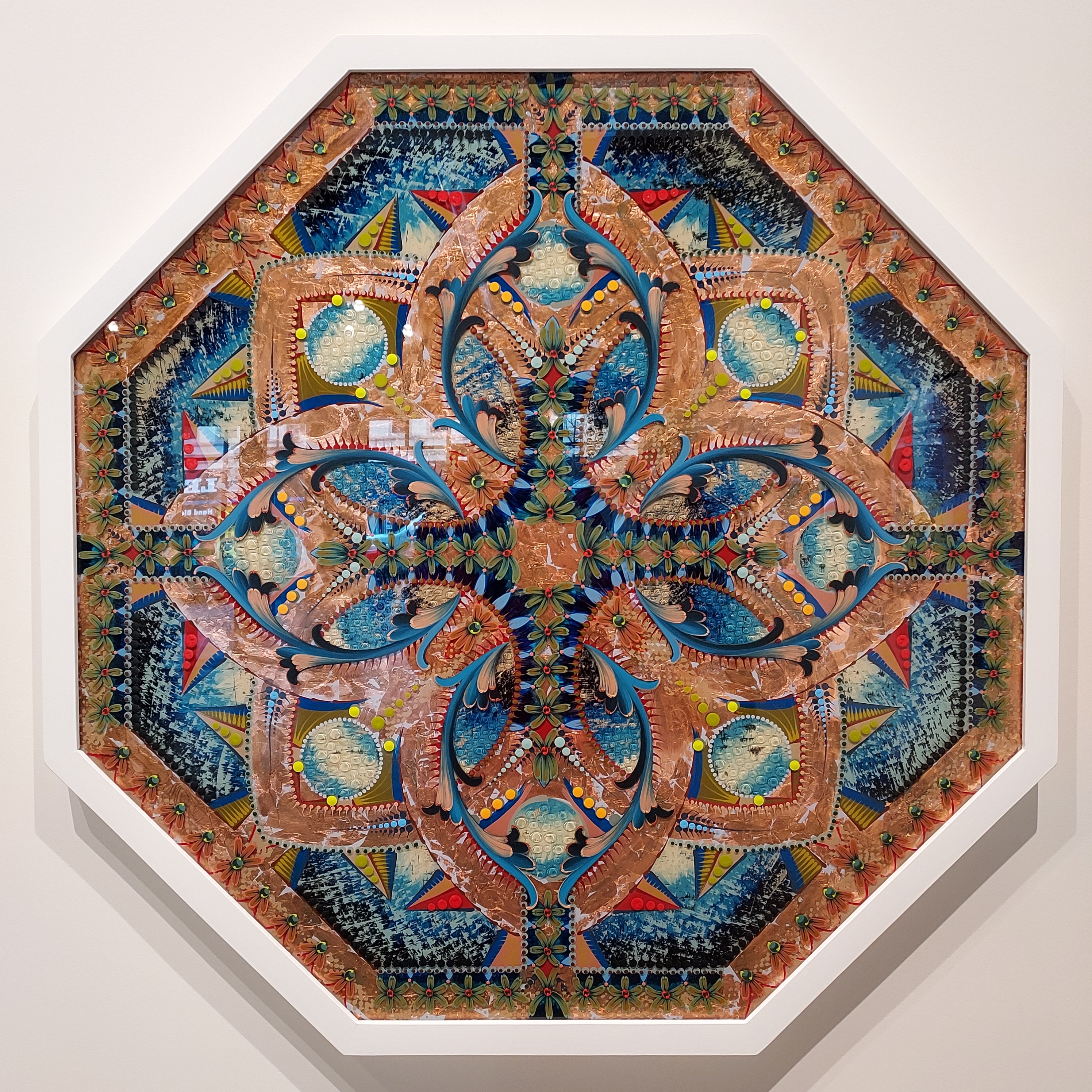 The name Octdala is a compound net of associations. The first is the 8-sided shape itself, which is symbolic of arachnids and Buddhist motifs. The radial nature of the Octdala lends itself visually to a Mandala, which is a Buddhist diagram of an ideal universe. 'Oct' also refers to sound, as in the octave. I am a big fan of Wassily Kandinsky, a Russian artist who titled his paintings after symphonies and believed each color had a tone. Finally, the name encompasses my love of all things Scandinavian and the Dala horse; and so, the name Octdala was realized.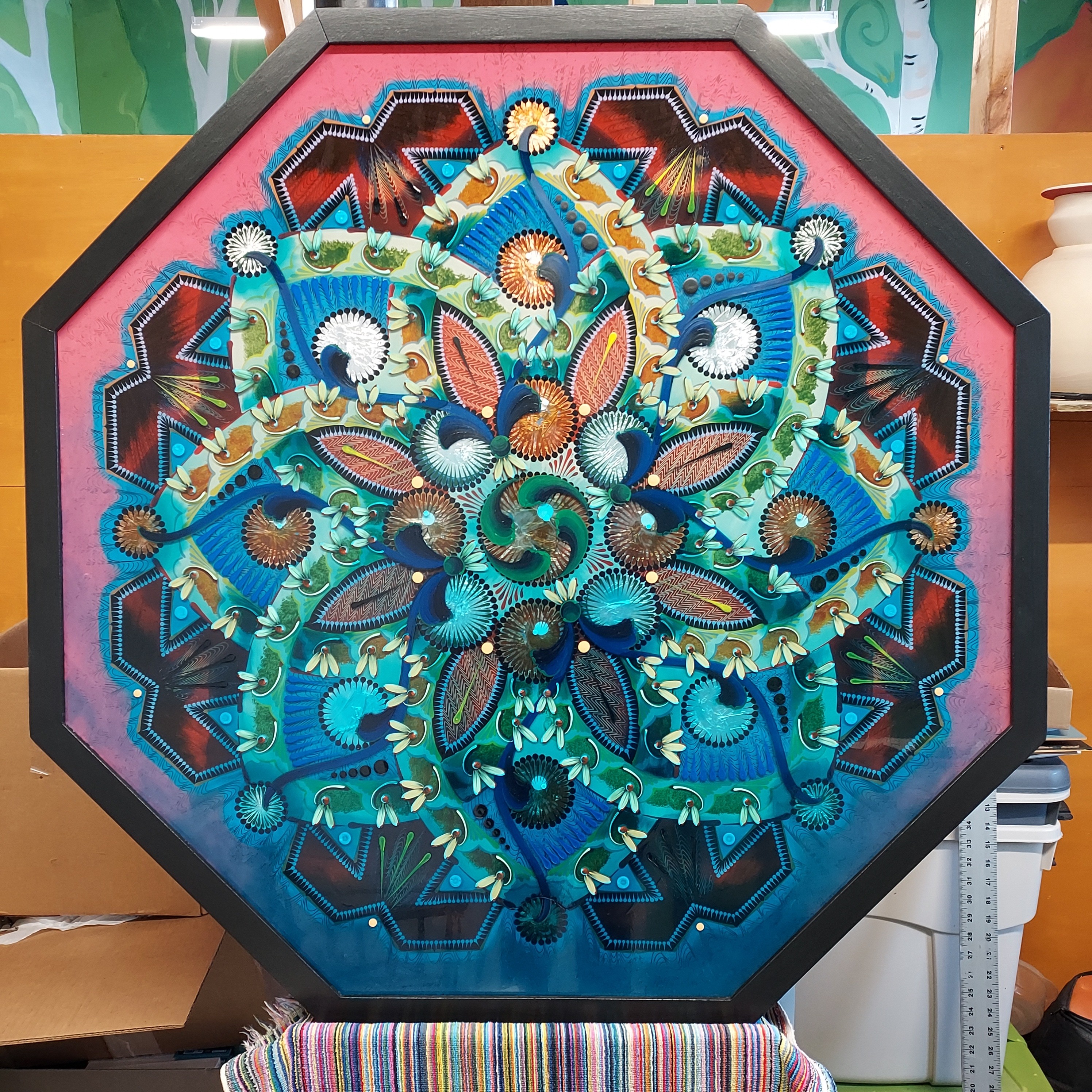 I just finished the sixth Octdala with a moccasin pink tone background and coneflower and cyclamen inspired rosemaled flowers. Come check out this beauty during Winterers' Gathering in my studio above Besty Bowen's gallery, November 17 from 3-5pm.