North House Teams Up with Local Felter to Send Craft Kits to Cook County Elementary Students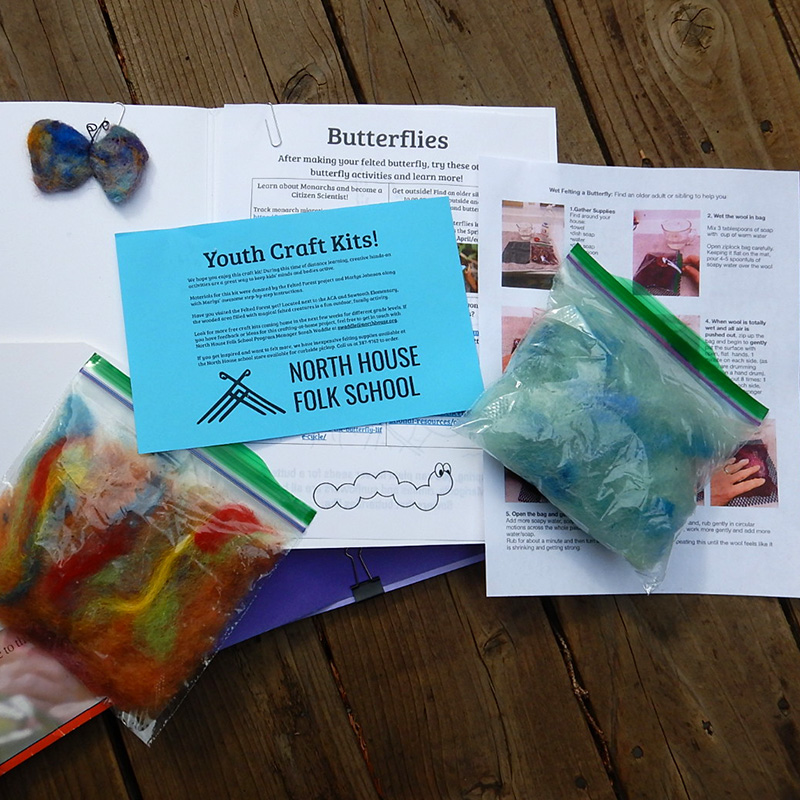 The first of several planned craft kits have been sent to the homes of Cook County Elementary School Students!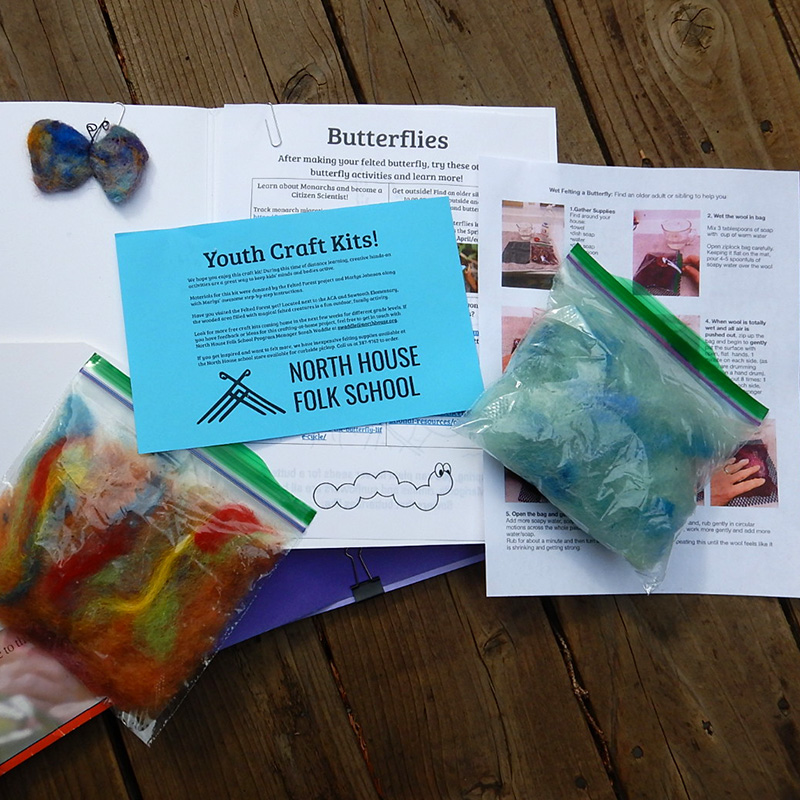 This week kicked off an initiative to spread craft learning opportunities to local youth who are missing out on field trips to North House and residencies with our craft instructors during this time of distance learning for schools. Local felter Marlys Johnson volunteered to create 100 kits with all the materials and instructions for kids to make two felted butterflies- one to keep, and one to place in the magical Felted Forest (an outdoor art experience located next to Sawtooth Elementary in Grand Marais). The kits were delivered to all four elementary schools in the county and will be going home to families next week. This is the first of several planned craft kits to be created and sent home- craft is a great way to keep youth engaged and creative at home!
We do not have these kits available for sale, but our school store has several options for crafting at home with your kids. Please call us at 218-387-9762 or email us at info@northhouse.org for more information.