Life After ADP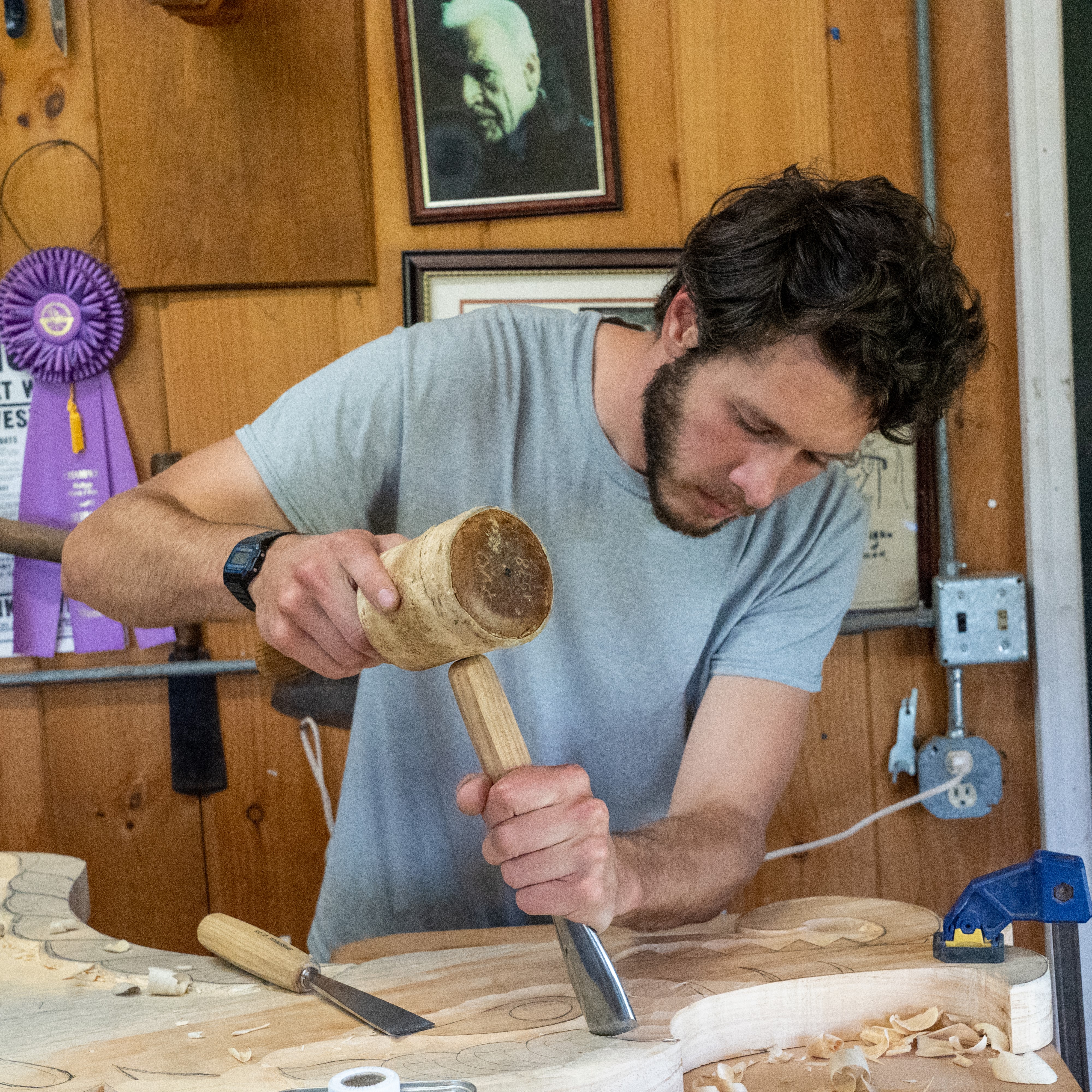 After his time in the Artisan Development Program, Wesley Hathaway continues on his journey as a full-time woodcarver and facilitator of craft. Learn about where his creative path has taken him in his newest blog post.
Posted on September 19, 2023
Even though the Artist in Residency Program is over for me, craft and making does not stop. Over the last year while in the ADP, I was able to accomplish so much. It was a wonderful time of exploration into craft, from trying different styles of woodcarving to going deeper into what I already know and exploring facets of what it takes to be a fulltime woodcarver and maker. I was able to take on and complete commissions, learn how to be a better instructor, connect with the broader craft community, and overall become a better craftsperson.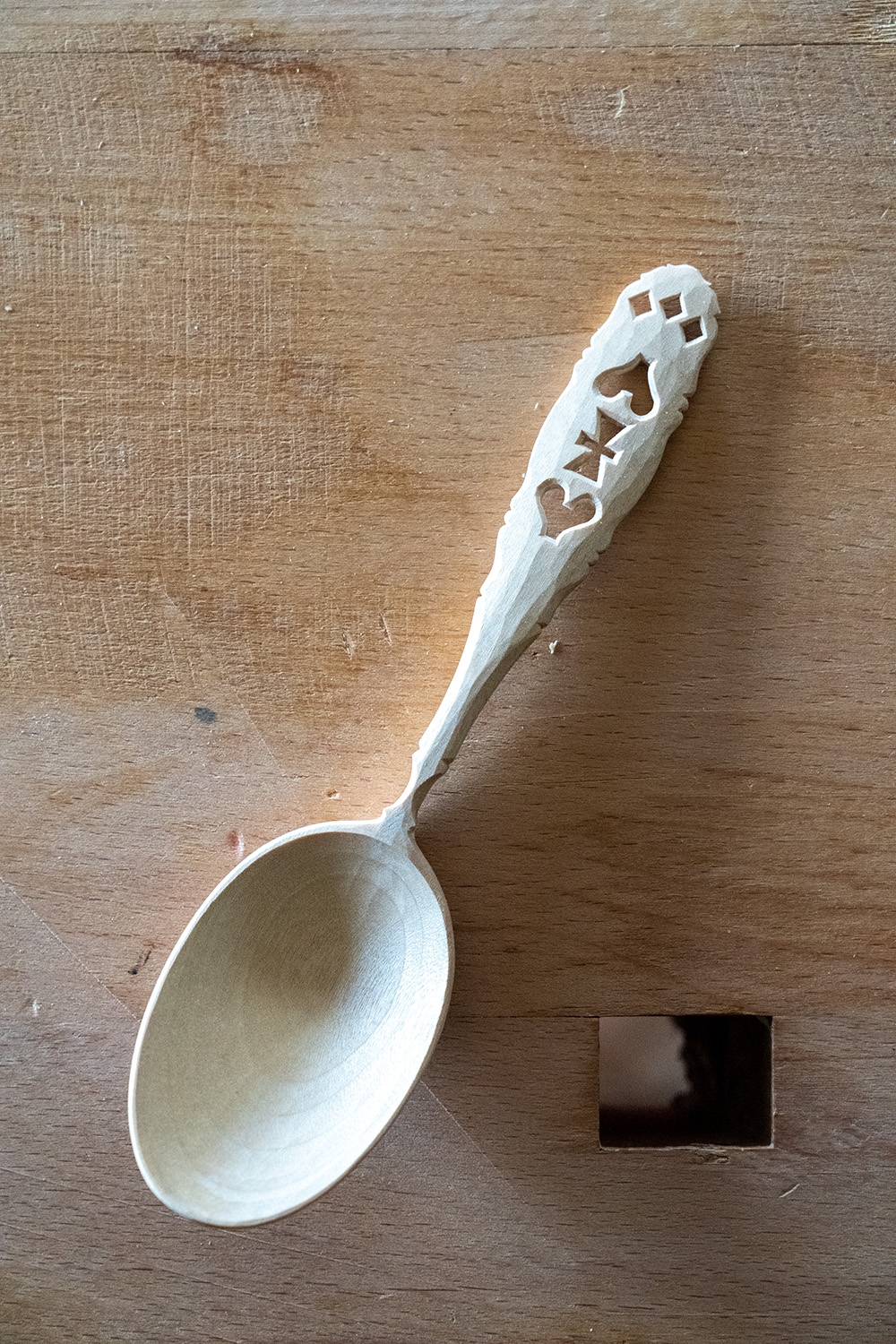 I can't thank North House and everyone enough for making ADP possible and for giving me the opportunity to be a part of such a wonderful program. It was truly a time to explore what it means for me to be a craftsperson, an artist, and instructor. I can honestly say I have grown over the last year and I'm excited to bring forward all I have gained to the work I'm doing now.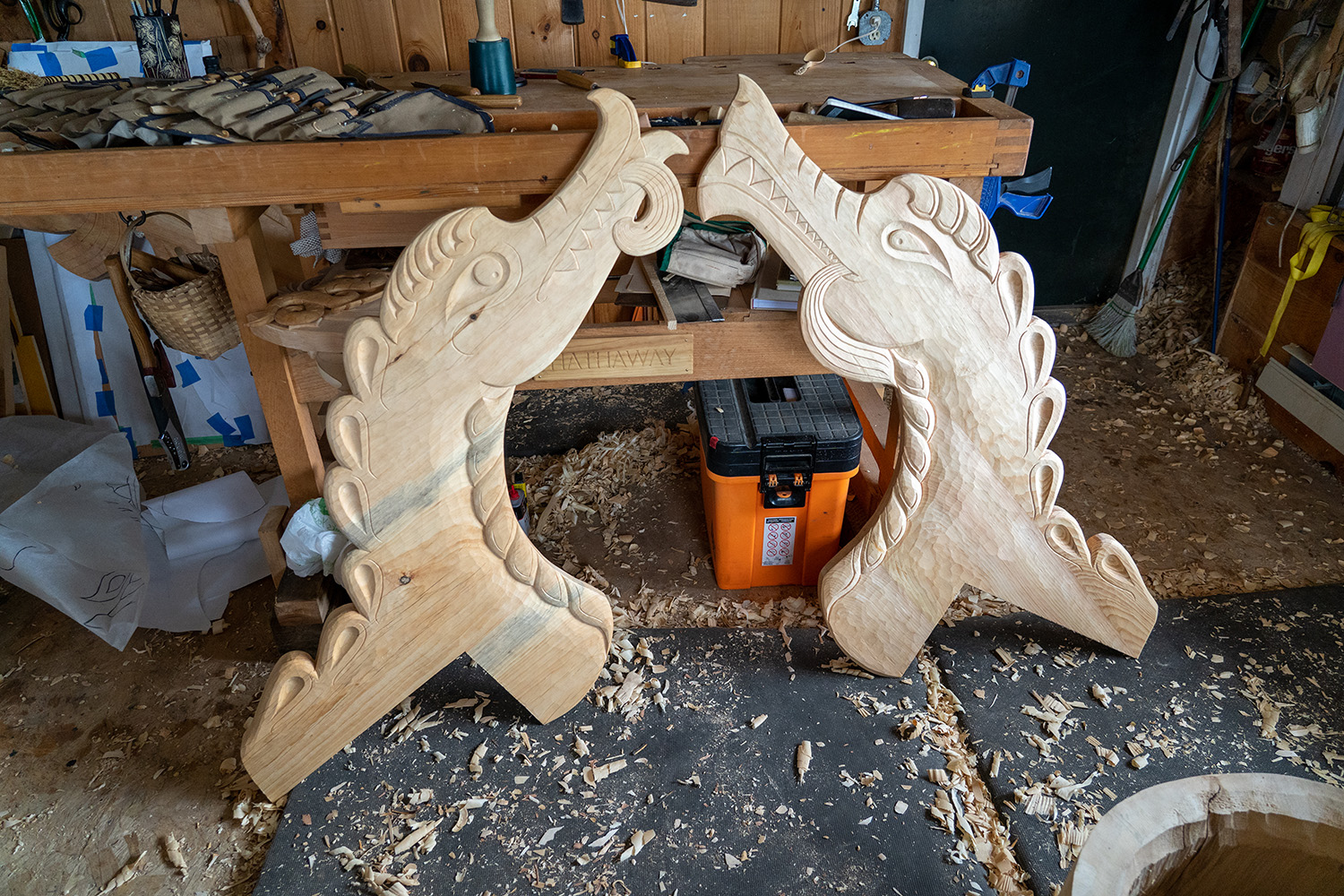 So what am I doing now? Now that I am no longer in ADP, I have since moved to Wisconsin where I have been carving full time under the tutelage of Elsa Bigton and Phillip Odden of Norsk Wood Works. I've quickly realized that if you want to be a craftsperson—and specifically in my case a wood carver—woodcarving is really only a small portion of what it takes. I need to spend time with the more technical side of things like drawing, composing work, understanding the classics, and then the more business side like the art of commissions, getting myself out in front of people, and advertising & marketing, all while learning the bookkeeping. Although I understand how to carve, I have so much to learn that I've only just scratched the surface. In addition to learning to be a woodcarver, it is also my goal to be a facilitator of craft and carving, so I will continue to pursue that path and develop as an instructor at North House Folk School and elsewhere.
At times it's easy to feel overwhelmed. I'm learning that craft, art, and instructing all come with their own set of struggles but those are the things that make us better. But I am taking it one day at a time and I know I will continue to grow.