Introducing Mary Tripoli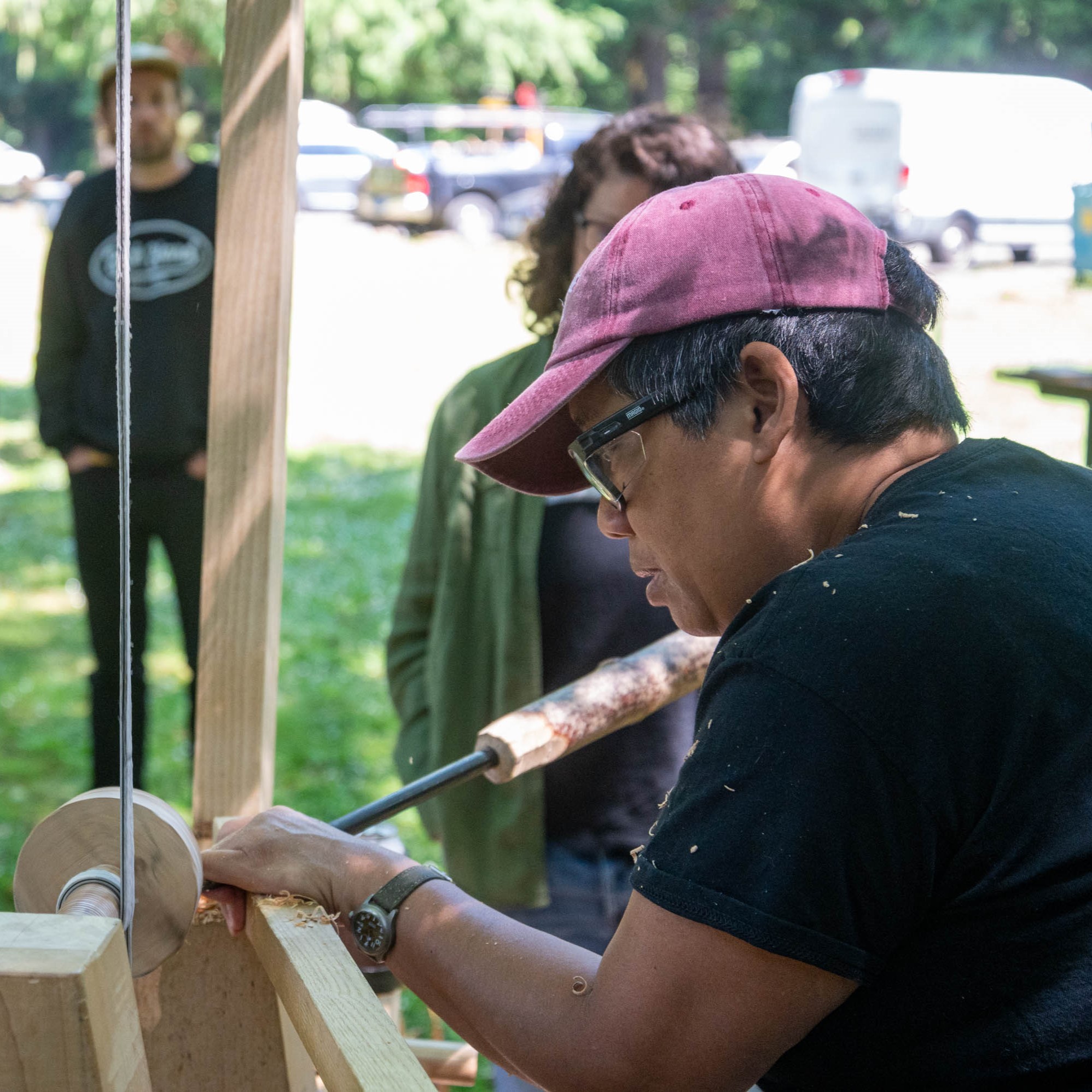 In her first blog post as a Resident Artisan, woodworker Mary Tripoli writes about carving hundreds of spoons, building her first chair as a North House intern, and chasing the questions that craft brings up.
Posted on October 25, 2023
Hello! I'm Mary from Seattle and the fourth new Resident Artist in the ADP Program. Your eyes aren't deceiving you, you may have seen me around campus in the last few years. That's because I was a 2021 North House Intern. I'm so excited to be back at North House! For my first blog post, I'll share how I came to make handcraft a central part of my creative life and what I'll be focusing on in the next two years.
I've always had a fix-it-first approach to things. I spent a lot of time tinkering and trying different woodworking projects: fixing up furniture, making boxes, and lots of house upgrade projects. I even started a ukulele build. I mostly used secondhand power tools with a few hand tools sprinkled in. I was enjoying the process of learning about wood grain, tools and giving new life to old objects, and doing things with my hands (I had an office job at the time). While I'll always be the 'handyperson' around our community, I didn't really catch the craft bug until I carved my first spoon sometime in 2016.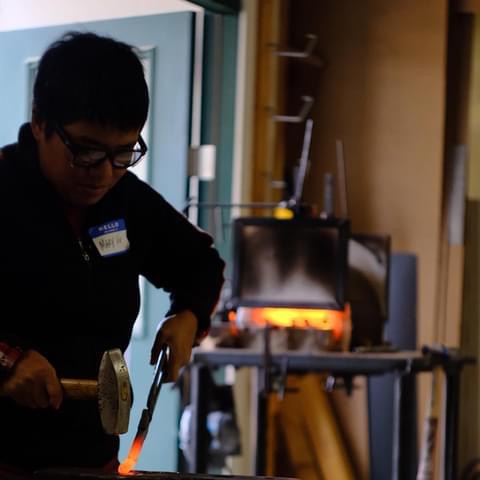 I essentially left most of my wood projects to collect dust, while I dove deep into spoon carving. I loved how quiet the craft was. And it was something I could do in the evenings at the kitchen table while we watched TV. Working green wood with sharp hand tools was a revelation to me. No sandpaper, or sawdust; just chips and curly shavings to sweep up at my feet after each session. I had no idea that a simple and ancient object, the spoon, could hold so much nuance, that even hundreds of spoons later, I'm still chasing one aspect or another of its form.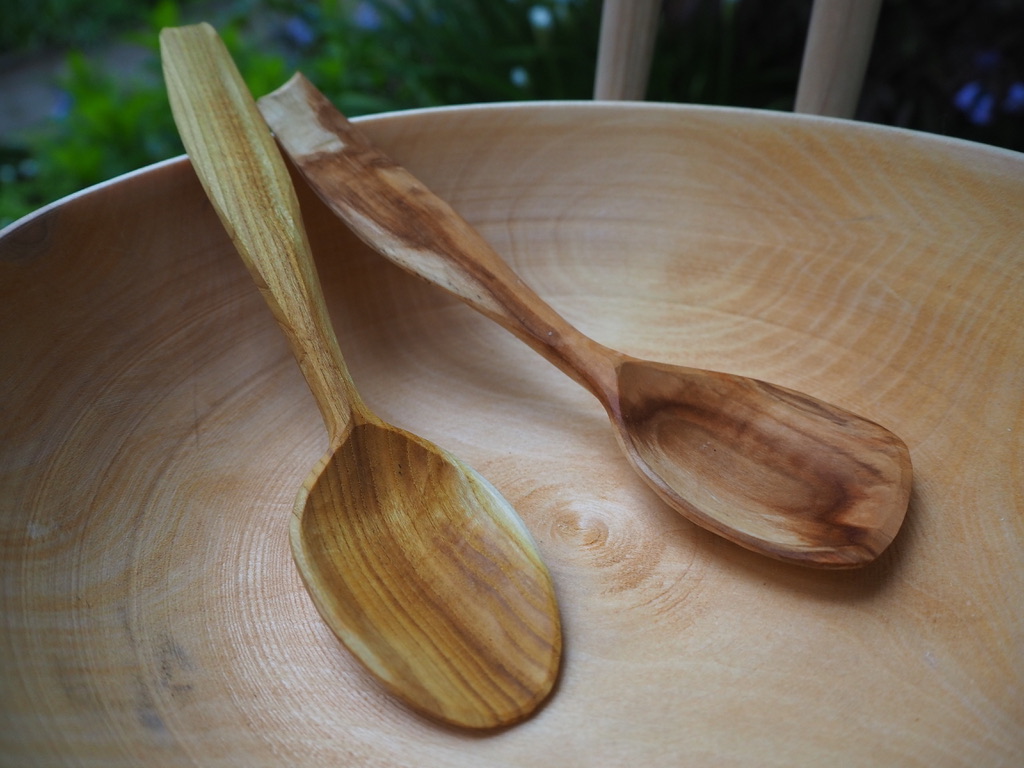 Spoons are a gateway 'drug' to woodworking, a mentor has said. And he's right—in 2019, I built a pole lathe and learned to forge tools with Jarrod Dahl out in Washington State. Bowls and bowls later, similar to spoons, I'm always chasing: how thin can I go, what if I made a smaller foot, or a taller foot, or a closed-form bowl, what if I didn't use a lathe at all? What if I used an axe, adze, and gouge? During my Internship year at North House, I learned to turn on the electric lathe too. Using that lathe to 'test out' forms and ideas before expending energy and care on the pole lathe was also mind-blowing for me.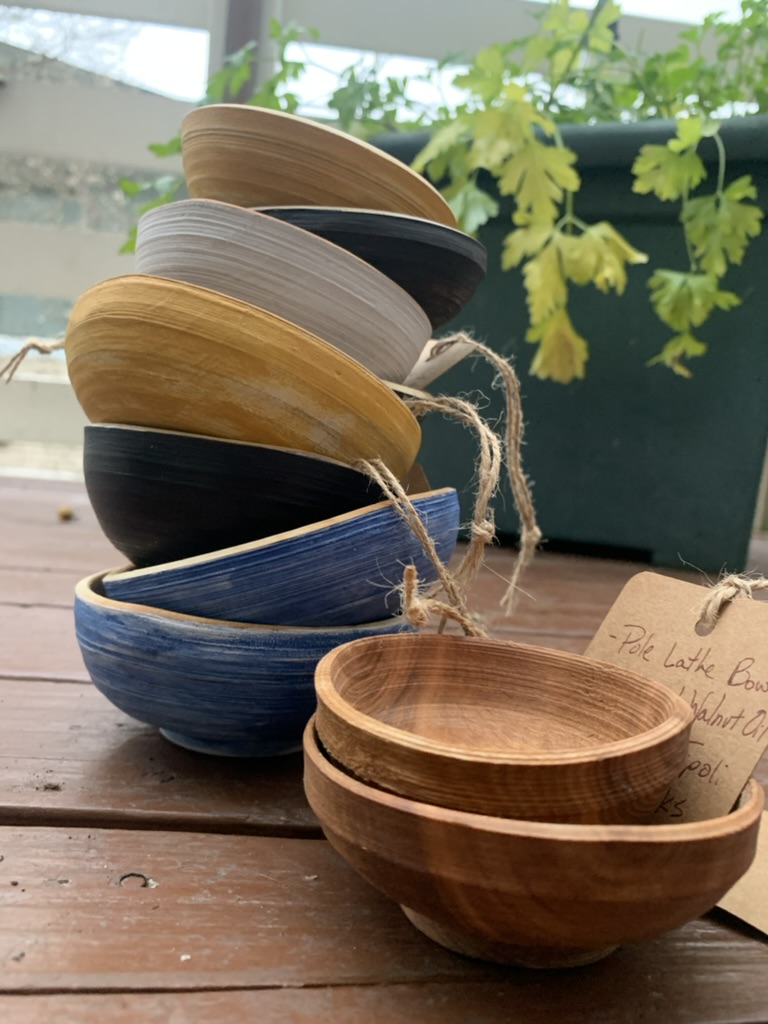 As North House interns, we got to take classes, explore craft, and be curious about learning and sharing craft. I made my first chair/stool early in my internship year. This third form of craft has influenced me more recently. It is a more complex form of green woodworking. For a post and rung chair, the parts, angles, and calculated use of 'green' and dried wood are combined to make a strong but light chair. I'm still new at the chairs, but I've got a few under my belt now. I'm not sure if I can ever get to 'hundreds of chairs later' as I'm doing with spoons and bowls, but I'm shooting for a nice handful at least!
And so, my ADP craft studies will be two-fold: 1) I'm going to work at my electric and pole lathe to try some more complex techniques and forms; 2) I'll make a nice handful of chairs and chase whatever needs chasing.
I'm looking forward to sharing this journey with you through North House blog posts, in-person sharing, and teaching in the next two years. You can also follow along with my day-to-day doings on my Instagram @trecitta_handcrafts