Introducing Laura Brown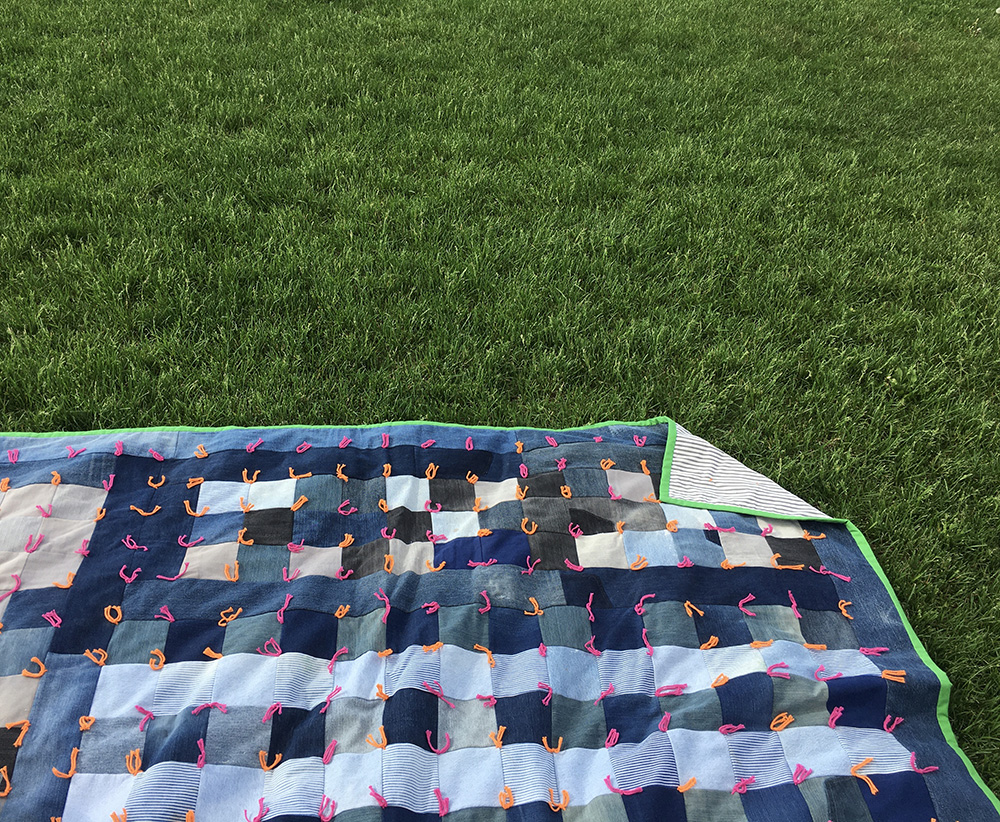 Meet Laura Brown, one of the new residents in the Artisan Development Program at North House, in this introductory blog post.
Posted on November 11, 2021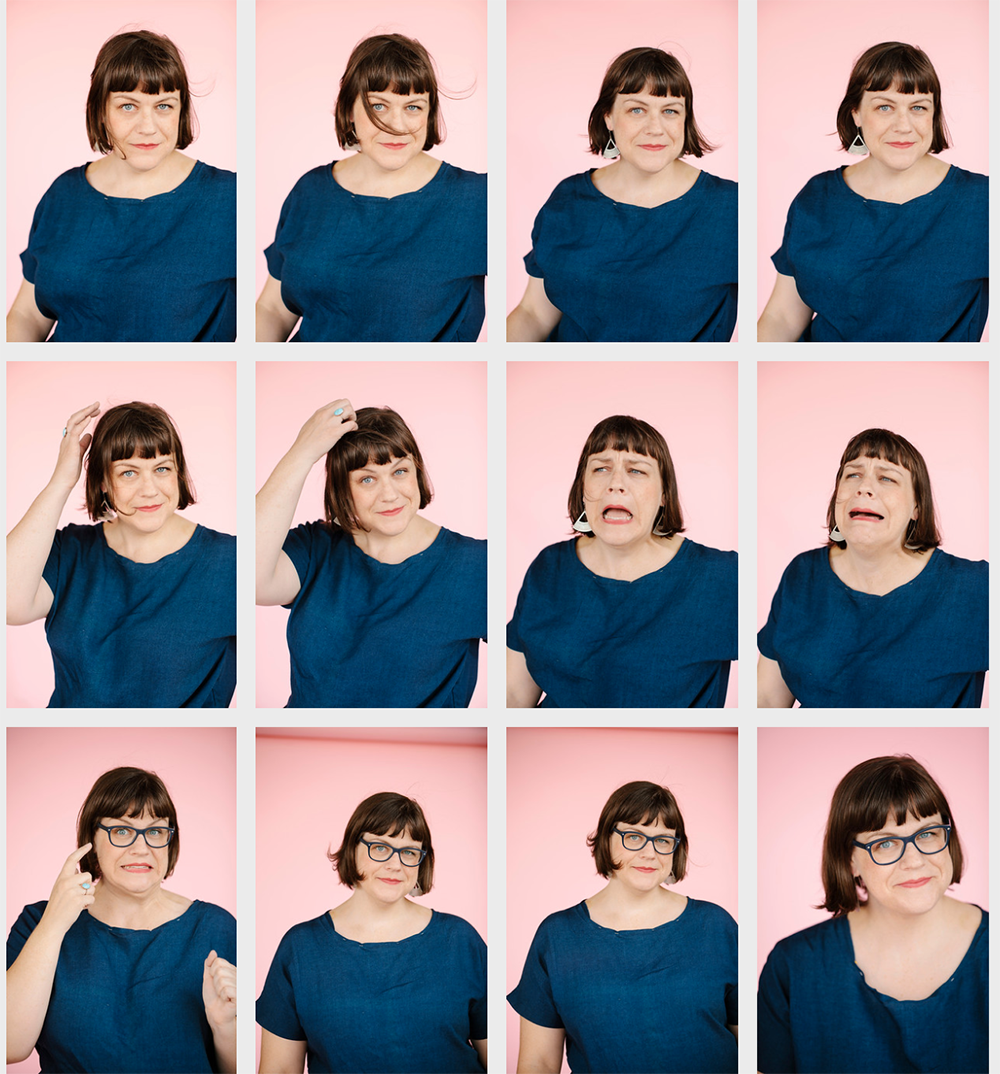 ALL ABOUT ME
Okay, maybe not ALL about me, but joining the Artisan Development Program at the beginning of September gave me big time back-to-school feelings, and since introductions are the name of the game right now, here are five Laura Brown facts:
1. I learned to sew when I was young, from my mom and through my local 4H chapter. My grandmother made many of her own clothes in her life, and my great grandmother was a professional seamstress, so the lineage of resourcefulness and self-sufficiency is strong. The 4H experience of making a garment, showing evidence of skill development, and getting feedback was an excellent precursor to my formal art education. During my time at North House, I will be making quilts and related textiles, and learning more about natural dyeing with the goal of incorporating plant dyed textiles into my quilts.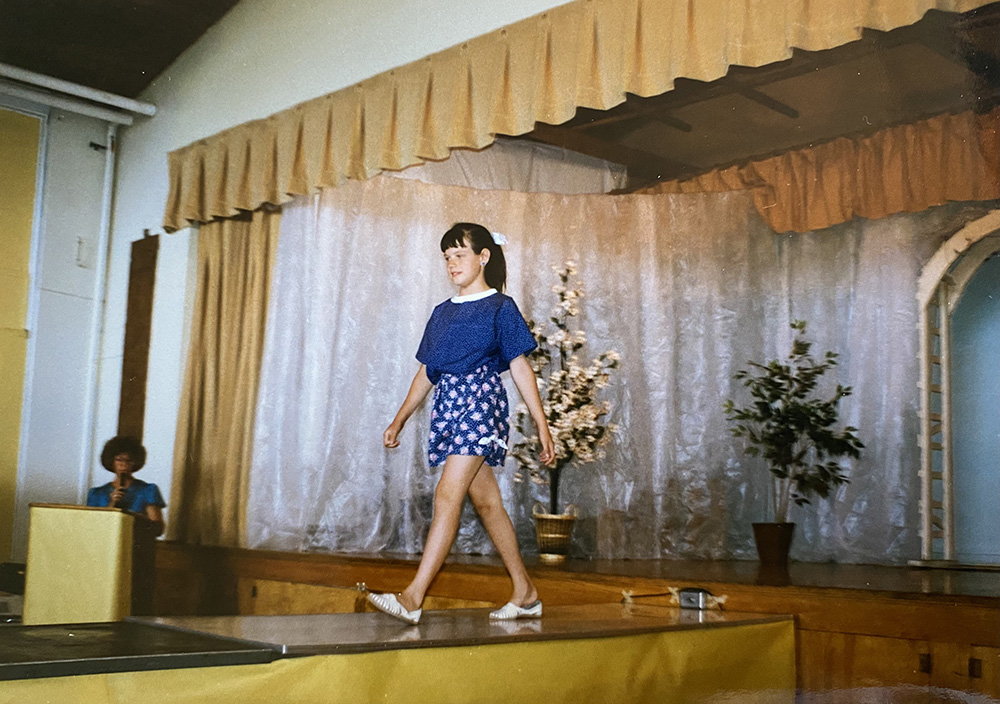 Caption: modeling my self-made shorts and shirt in my first 4H Fashion Revue, 1991
2. In addition to sewing, I am also a printmaker. I mostly use letterpress and screen printing processes to make a wide range of things: postcards, prints, artist books, and large scale installations. I have taught printmaking and book arts at Minnesota Center for Book Arts in Minneapolis for many years and I received an MFA in Studio Art from University of Texas in 2017.

COMING SOON!, 2017 Installation outside The Soap Factory, Minneapolis, Minnesota
3. I LOVE Valentine's Day. I know it gets a lot of eye rolls as a holiday, but as a kid, I loved making a box to collect Valentines in, and choosing Valentines for my classmates. These days, I delight in taking the opportunity to let people in my life know that they are loved, which led to my favorite annual tradition of making and sending Valentine postcards to everyone I have an address for each year. This year I printed and sent over 300, a personal record.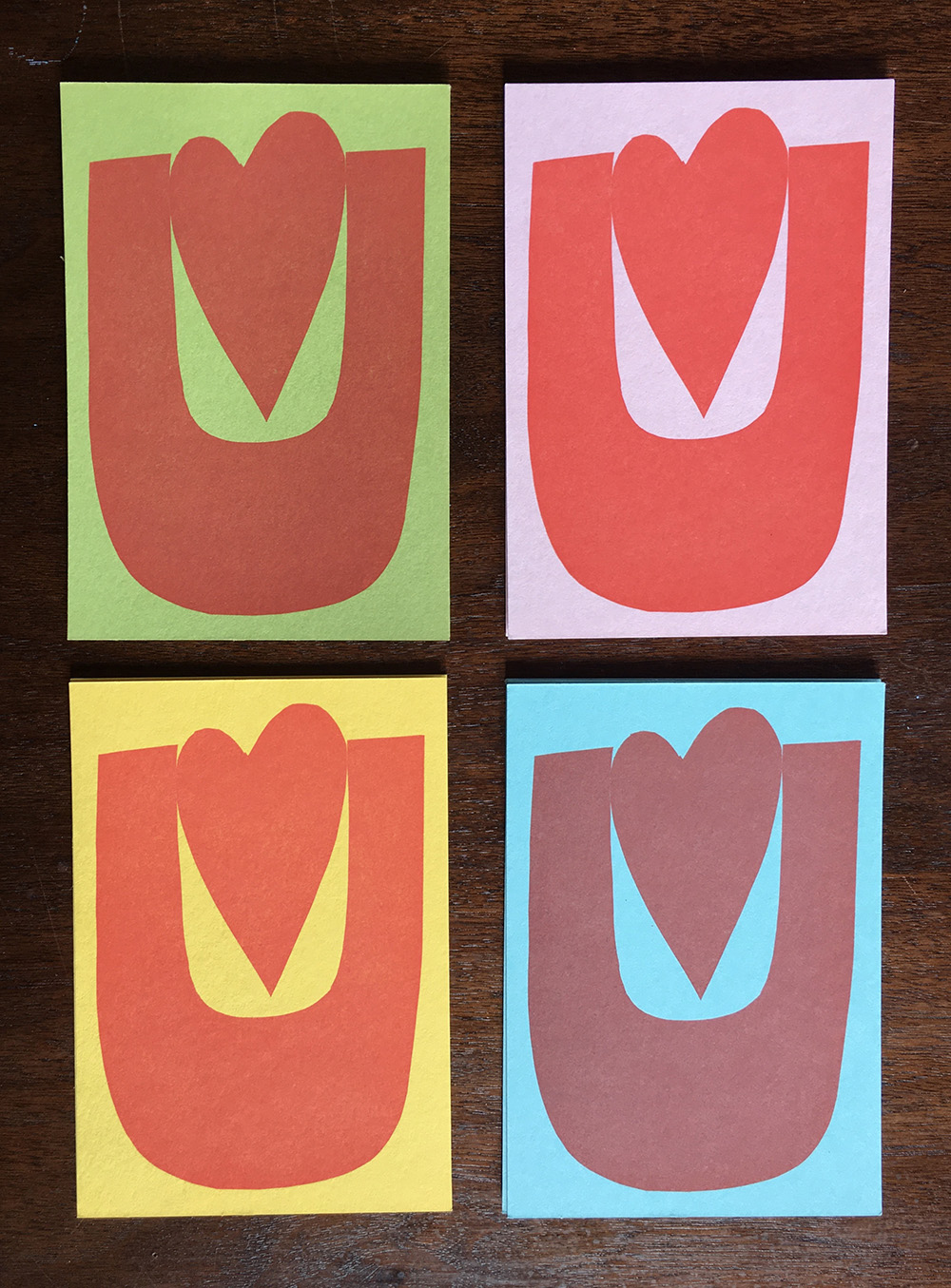 Valentine postcards from 2019, letterpress printed 3.5" x 5"
4. Sister Corita Kent is my #1 favorite artist. She was a nun, screen printer, and educator who combined Pop Art sensibilities with activism and cultural commentary in the mid-late twentieth century. You might recognize her Ten Rules for Teachers and Students (also credited to John Cage). They are good for all of us who work at cultivating creativity and curiosity. Her influence in my life (and many, many others) has helped me to welcome experimentation and play into my work, which has made it infinitely more fun and exciting.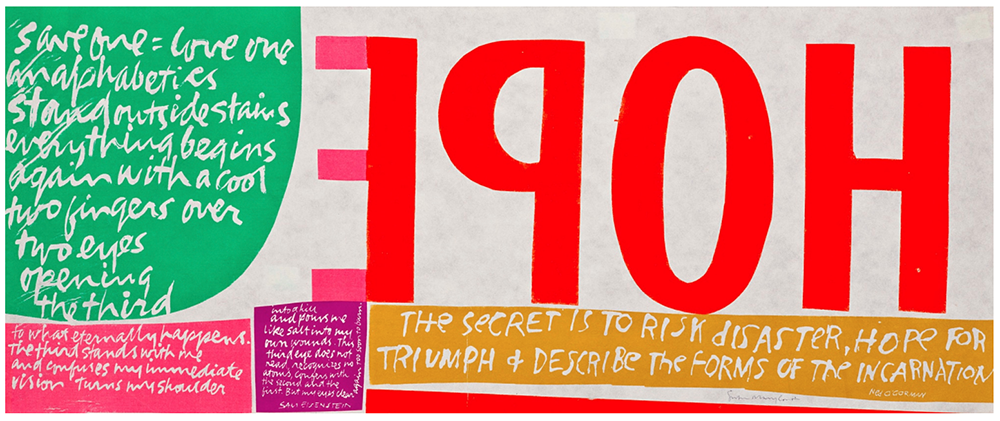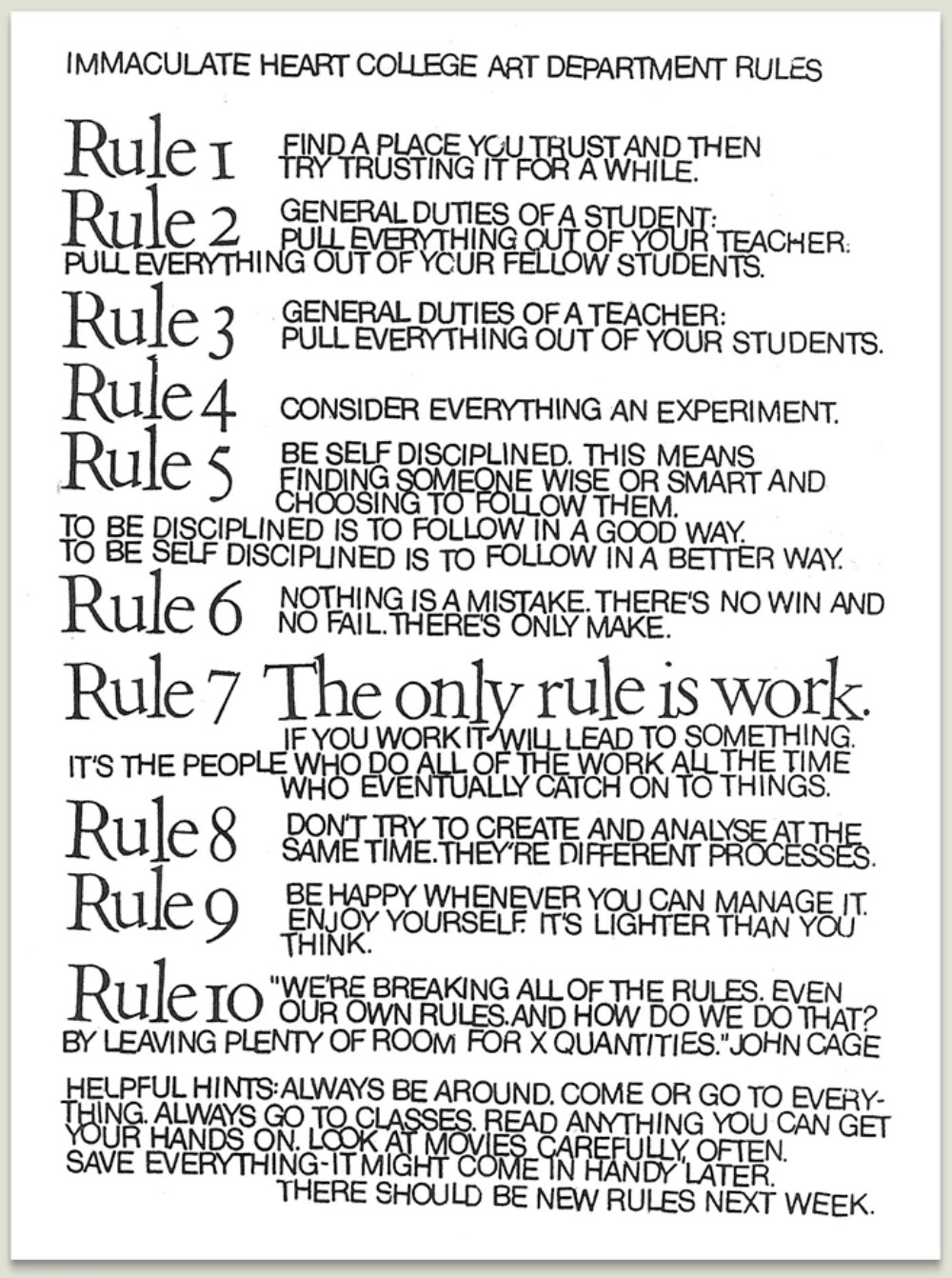 Sister Corita's screen print HOPE, 1965 and Ten Rules for Teachers and Students, both courtesy Corita Art Center
5. I was a cheerleader in high school! This is usually my most surprising fact to share with people. I went to a very small high school in a very small town in north central Wisconsin where most students participated in a range of activities. I did this, but cheerleading was a highlight for me. Even now, as a teacher and artist, my goals are to encourage connections: with and between other people, and between people and their creative abilities.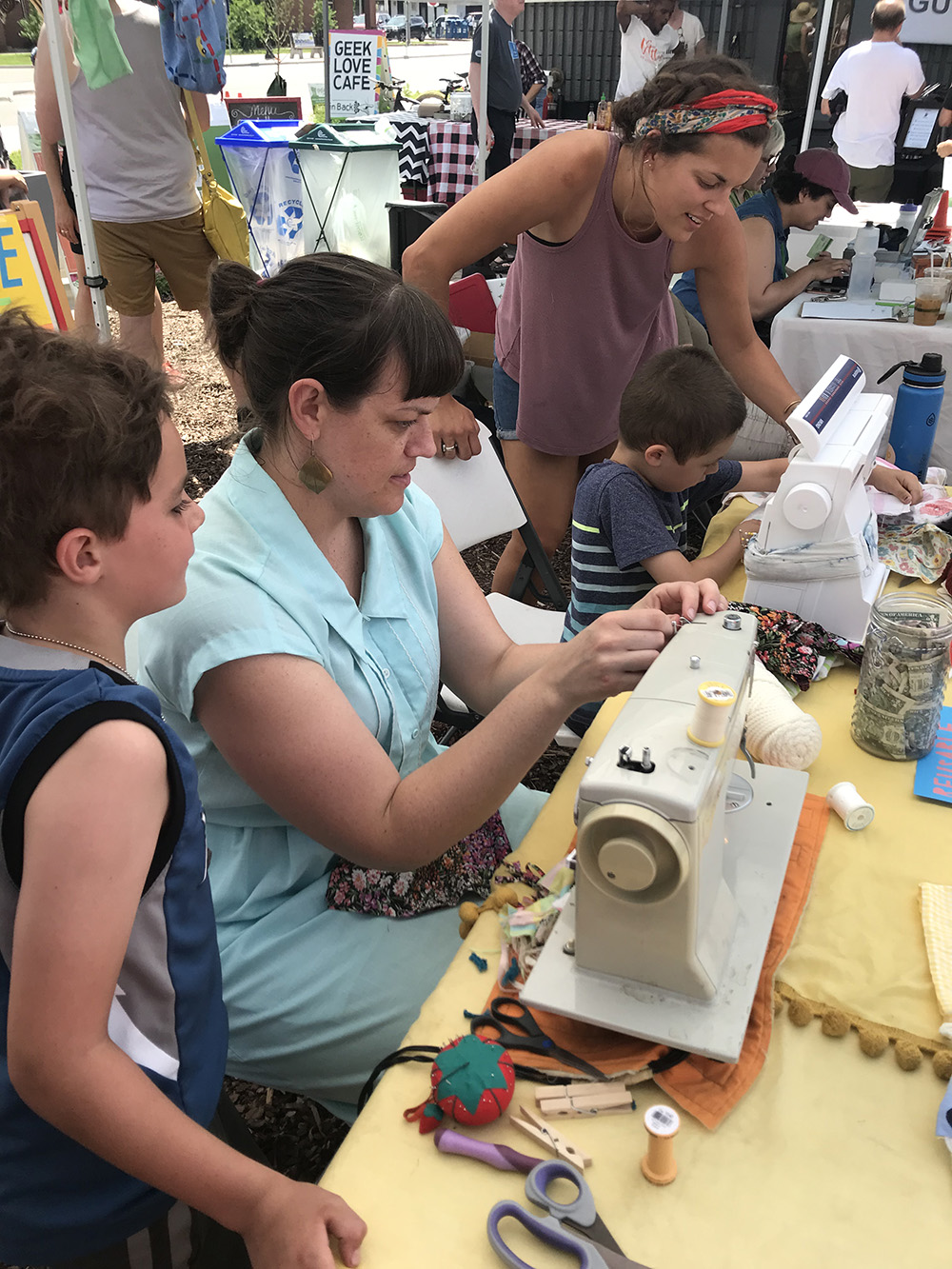 Sewing reusable bags at the Midtown Farmers' Market in Minneapolis in 2019. I collaborated with fellow artist and friend Lauren Callis on the Neighborhood Bag Project, to engage with market goers about sustainability and sewing
I am so happy to be here in Grand Marais working on new quilts, which I will share about in future posts. Until then, you can find me online at laurabrownart.com and on Instagram