Growing Flax for Linen
Resident Artisan Christine Novotny delves into the process of growing flax fiber and discusses it in this latest blog post.
Posted on August 14, 2020
I was lucky to take a class last year with Andrea Myklebust, owner of Black Cat Farmstead, who imbued her impressive flax knowledge on our class over three days. I left that class having done almost all the processes of extracting the flax fiber from the plant and spinning it into linen. I also left with a bag of my own textile flax, and on May 28, I broadcast seed into my 4x18' raised bed at the Grand Marais Community Center, and have been lucky to watch it grow over the past few months.
Flax and Linen
Linen fabric derives from textile flax. Flax is a bast fiber which means that each plant holds small bundles of plant fibers in the phloem, polygonal in shape with small nodes every few inches that give the fiber flexibility. Other bast fibers include hemp, ramie, and jute. These plant fibers are held to the stem with pectin, and once fully grown, the pectin has to be broken down through water to begin to extract the fiber that will eventually be spun into linen.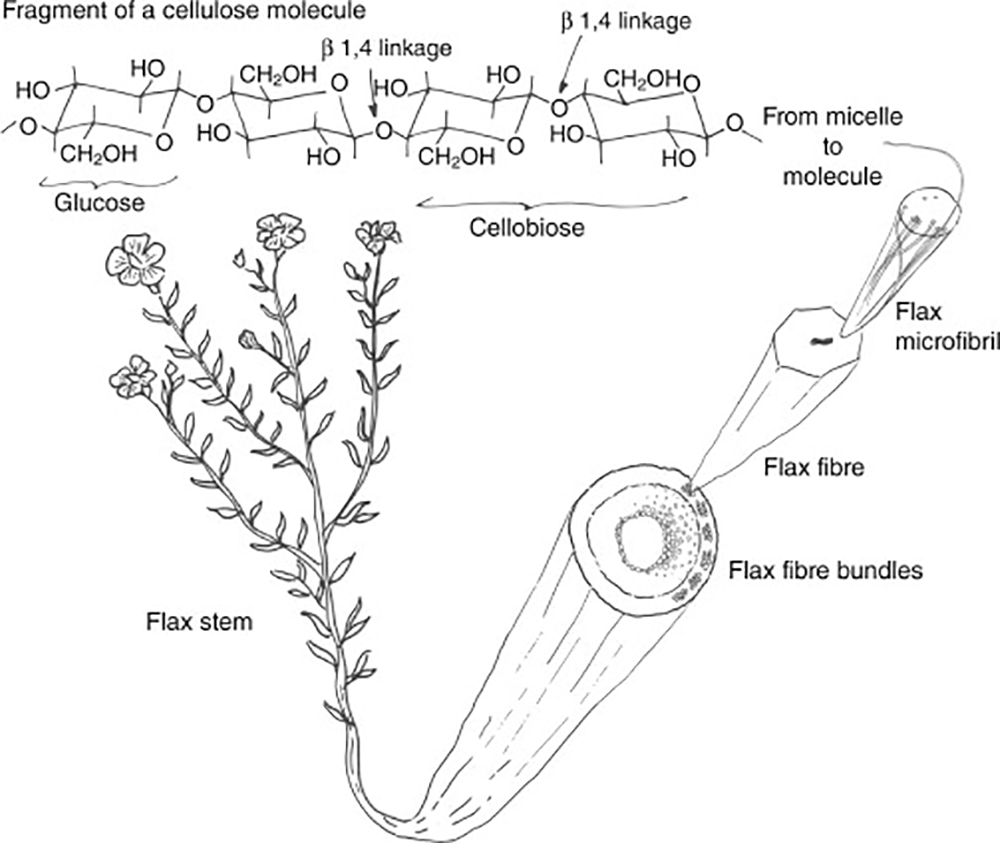 Flax fiber diagram, via https://www.sciencedirect.com/science/article/pii/B9781782421221500022
Linen is 2-3x stronger than cotton, with high absorbency properties. It is an ancient textile that has been used all over the world, from linen shrouds found on Egyptian mummies to viking undertunics. When well cared for, linen is a hardy fiber that can last generations, and can be grown regeneratively with less environmental impact than cotton.
Growing Flax in Grand Marais
Flax is rather easy to grow and has a harvest date of about 85 days. In Zone 4a, I planted the flax on May 28. It likes a lot of water after planting for an even germination, so it's ideal to plant it so it can catch spring rains.
Broadcasting seeds - Flax seeds are densely broadcast and then lightly raked in. Flax should be grown close together to encourage the plant to grow as tall as possible. The taller the plant, the longer the fiber inside. - 1 day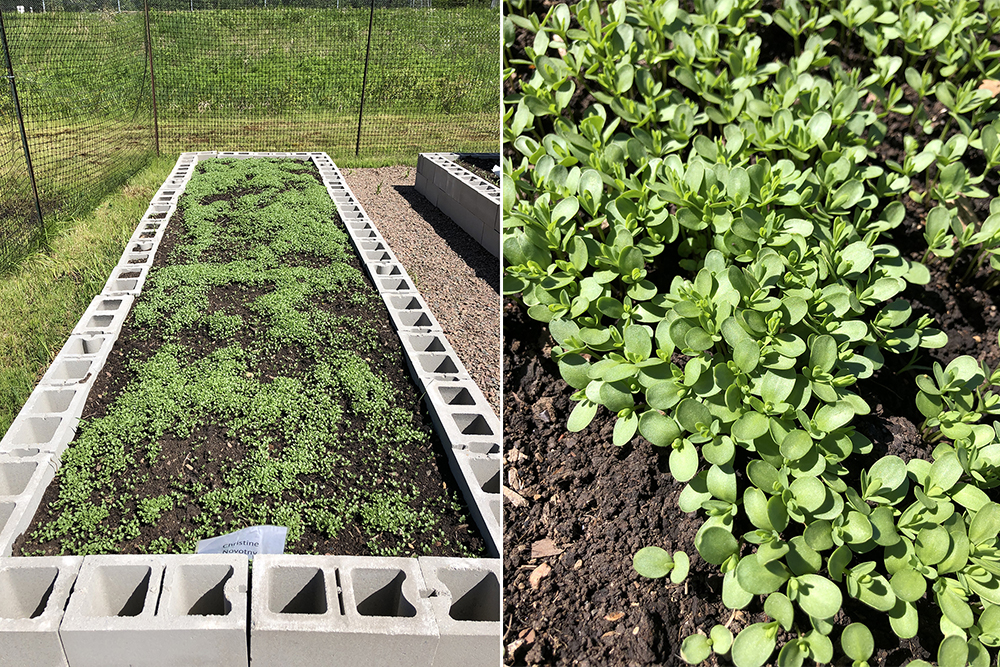 Flax seeds beginning to come up/First True Leaves Developing - 14 days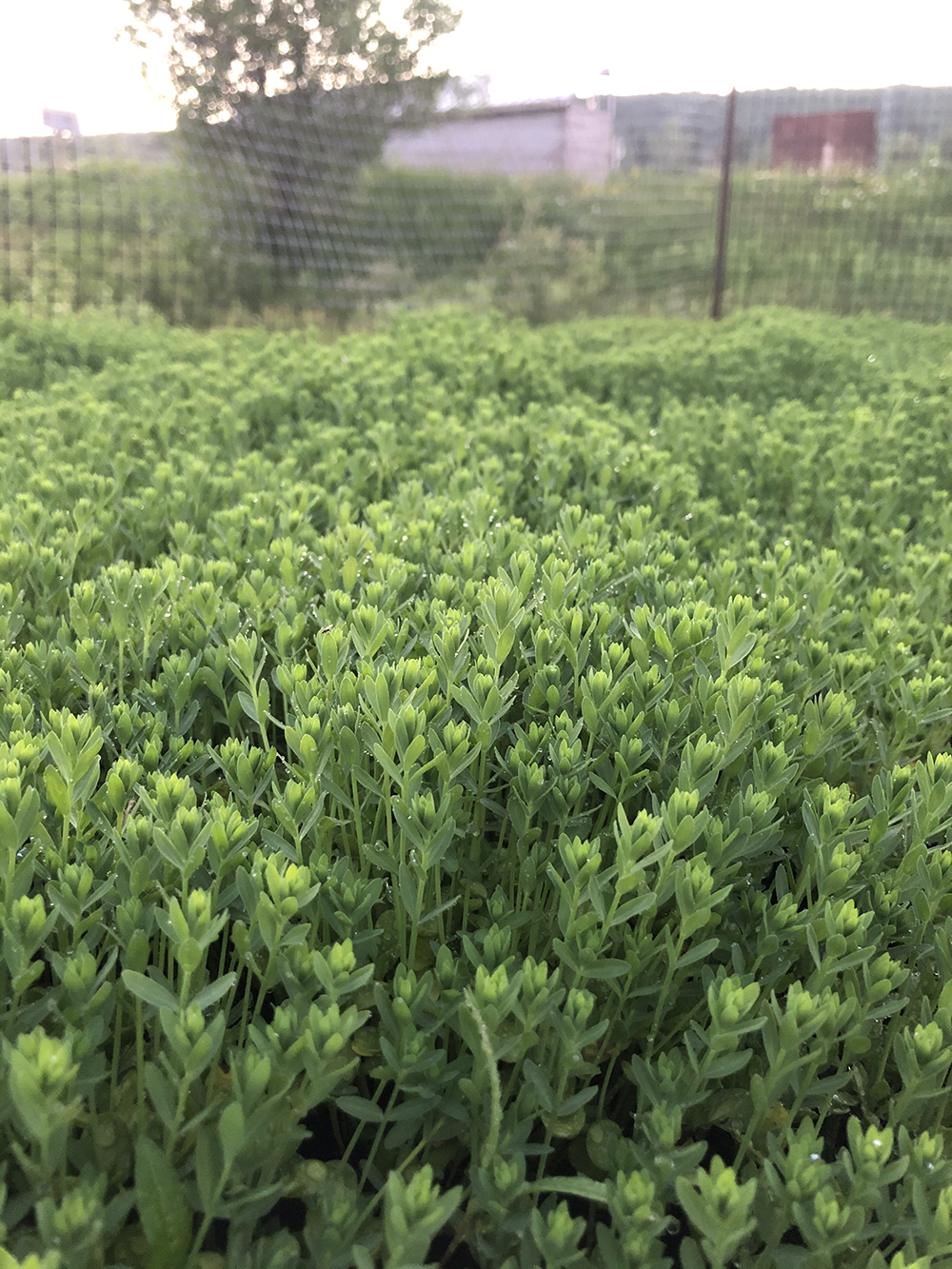 Plants are 4-5" tall - 27 days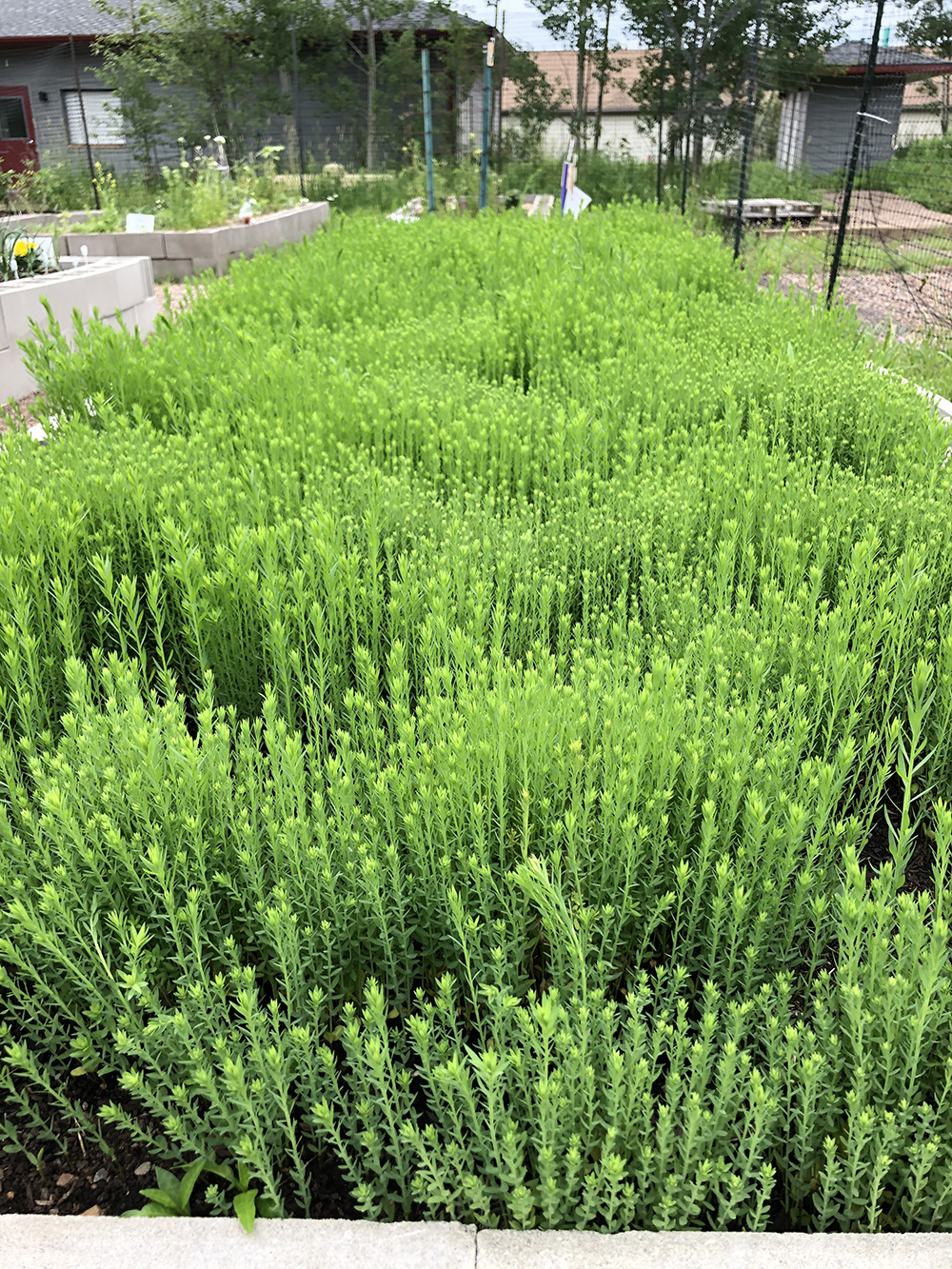 Plants are about 1' tall - 41 days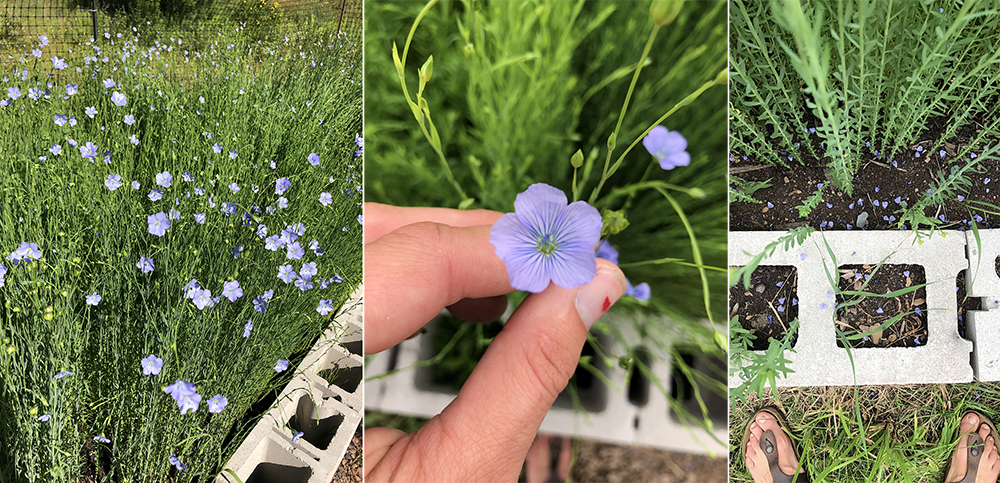 Flax plants flowering. Plants bloom beautiful blue flowers in the morning that follow the sun and then drop their petals by the afternoon - 61 days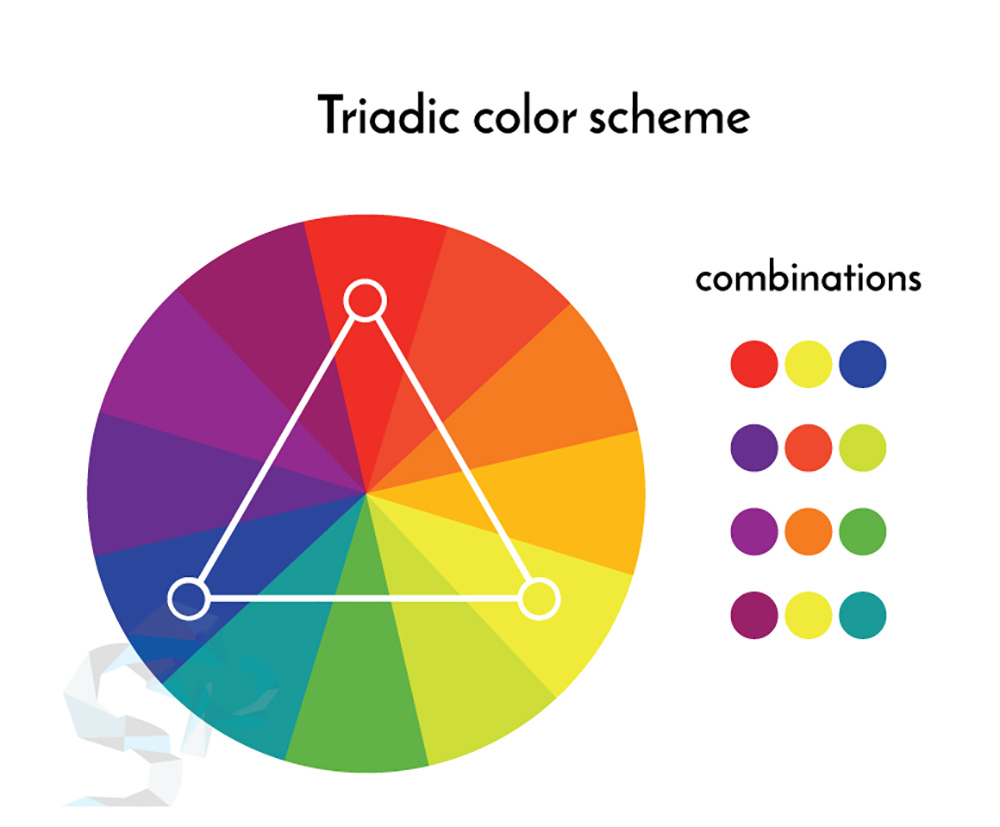 Seed heads develop, stalk is beginning to yellow at the base, plants are becoming more rigid - 69 days
In a few weeks, I will pull the flax from the ground by hand, when the stalks are drying out near the root end and the seeds rattle in their pods. Because the fibers run all the way from the blossom end to the roots, flax is always harvested by hand rather than cut.
Growing the linen is the easy part! The process to extract the fibers from the plant is a long and arduous one that I will spend fall doing. I'll document the process and share more in an upcoming blog!
My hope is to learn more about flax production on a small scale to enrich my knowledge of fiber and material processes. At some point, as I continue to improve in spinning linen, I will be able to incorporate this flax into handwoven pieces that will be passed down through my family - small towels, wraps, tablecloths. I have loved learning about this fiber and look forward to sharing it with others!