Exploring Fibers and Gathering Knowledge
In her latest blog post, Resident Artisan Laura Brown talks about the experience of taking fiber classes at North House and using those opportunities to develop her own teaching practices.
While I have been busy in the studio I have been working on some quilt commissions, I have also assisted with and taken some wonderful fiber classes at North House since arriving in September. Here are just a few projects from those classes: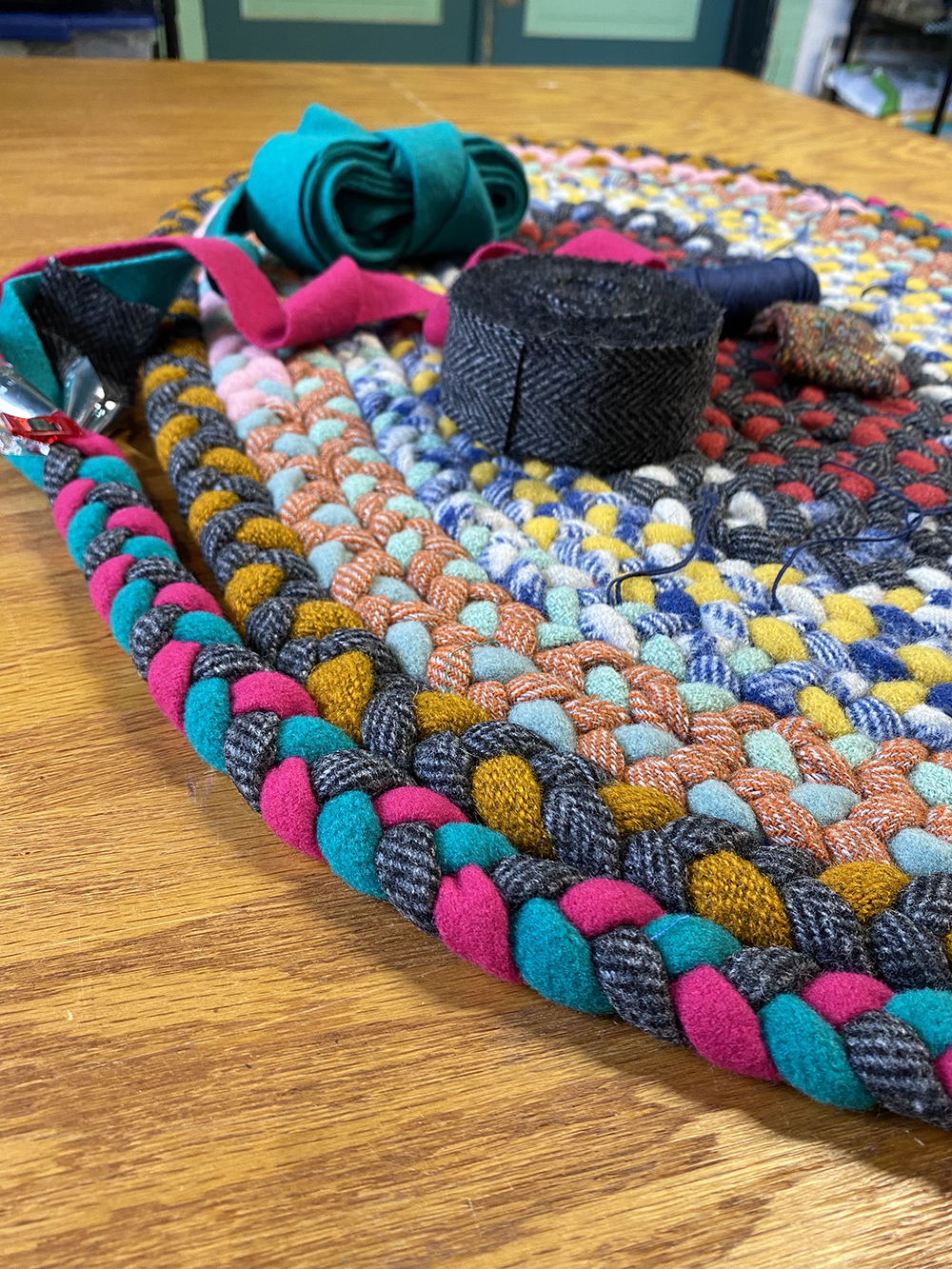 In October, I assisted with Traudi Bestler's braided wool rug class. My almost-finished rug has been floating around in my studio since then. With spring coming (maybe?), I have been motivated to finally finish up some languishing projects, and put them to use. This rug feels so squishy underfoot! I love the variety of colors and, of course, the transformation of materials. In this case, old wool blankets that may have had holes, stains, or fading become beautiful rugs. I can't wait to make more!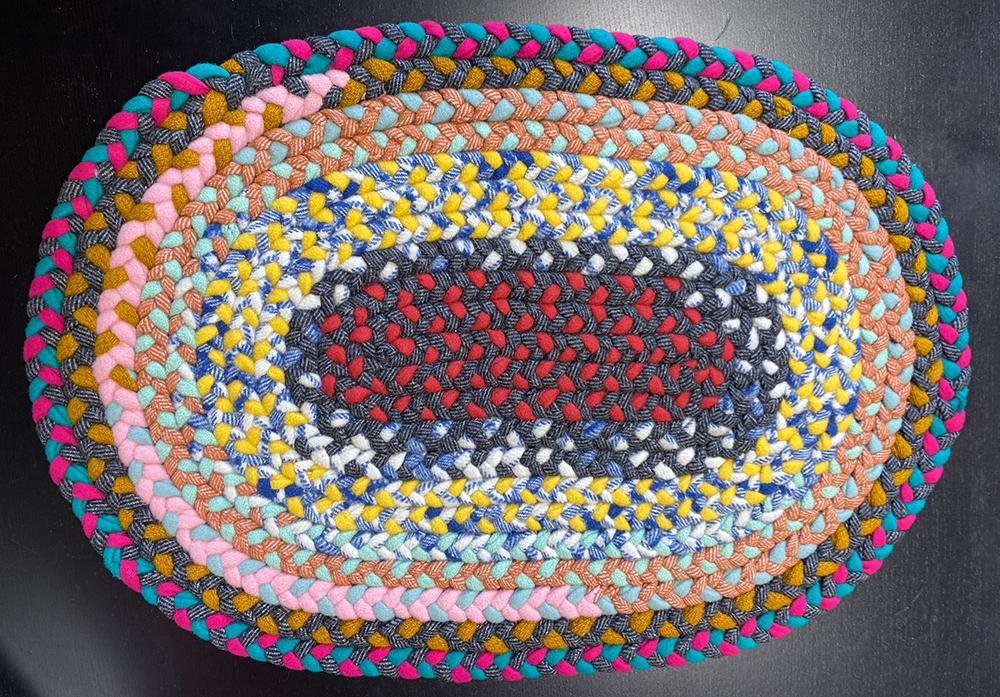 In early April, I assisted Tasha Miller Griffith in her creative mending class. One of the delights was the mending practice kits she made for each student. I love the colors of these fabrics together: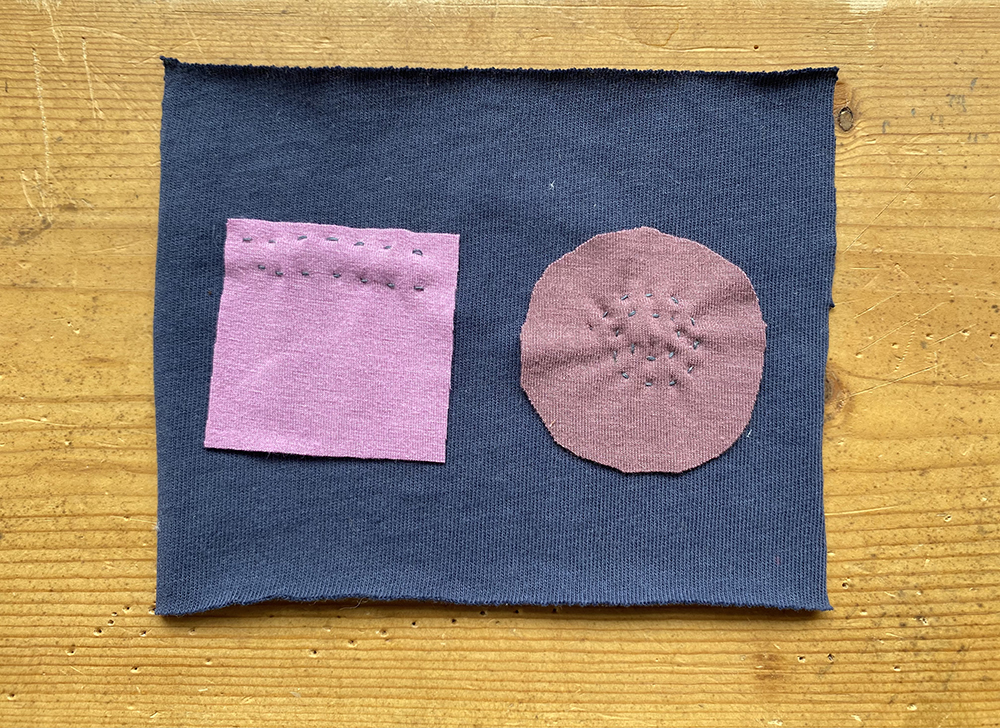 I am not an experienced knitter, so learning to replicate knit stitches in order to mend holes in sweaters was empowering!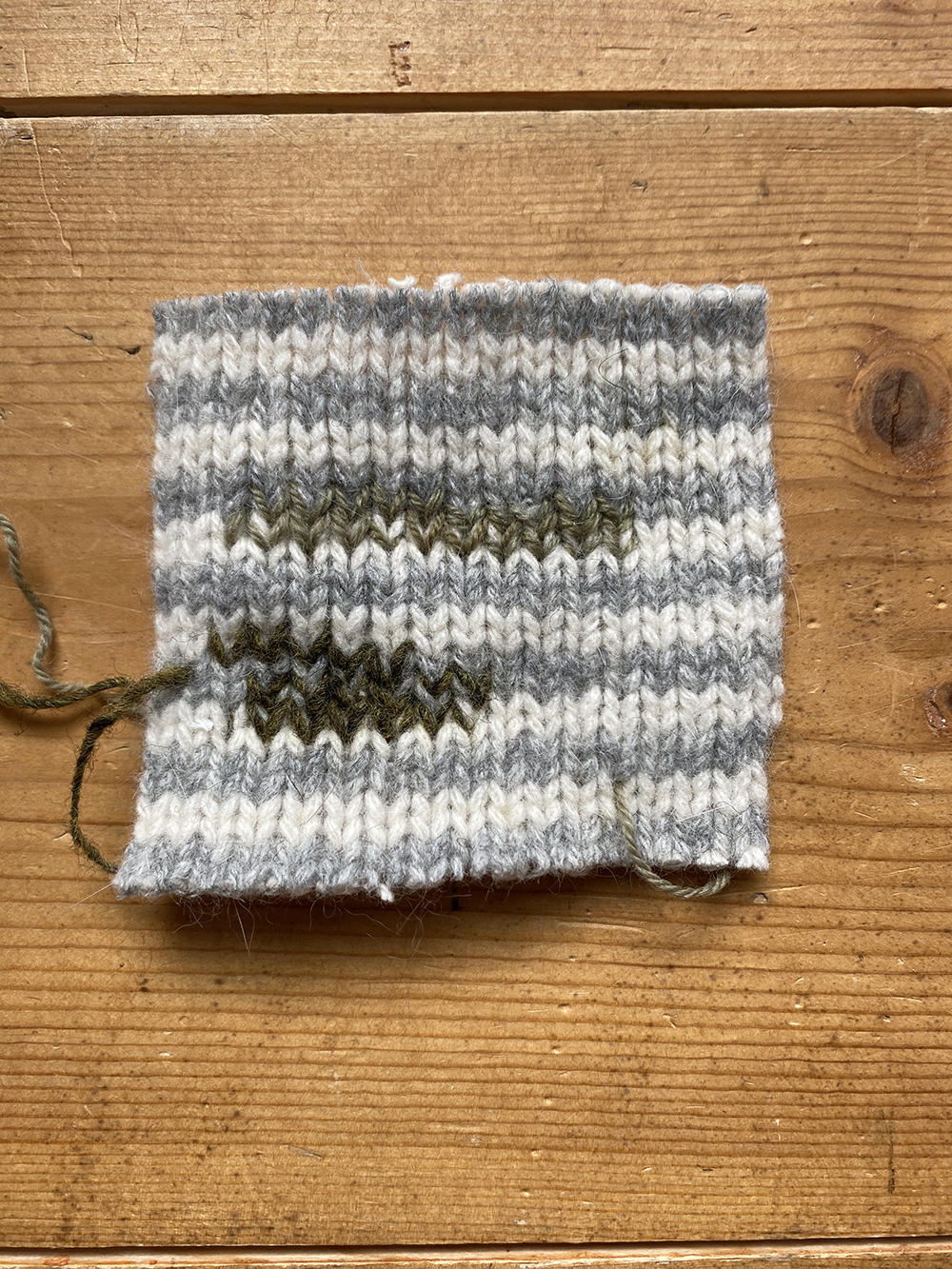 One thing I love about mending is that it doesn't need to be perfect to be beautiful, that the care of patches, darning, and stitching prolongs the life and usefulness of our objects. I took time in class to start mending a quilt I love and have used for years.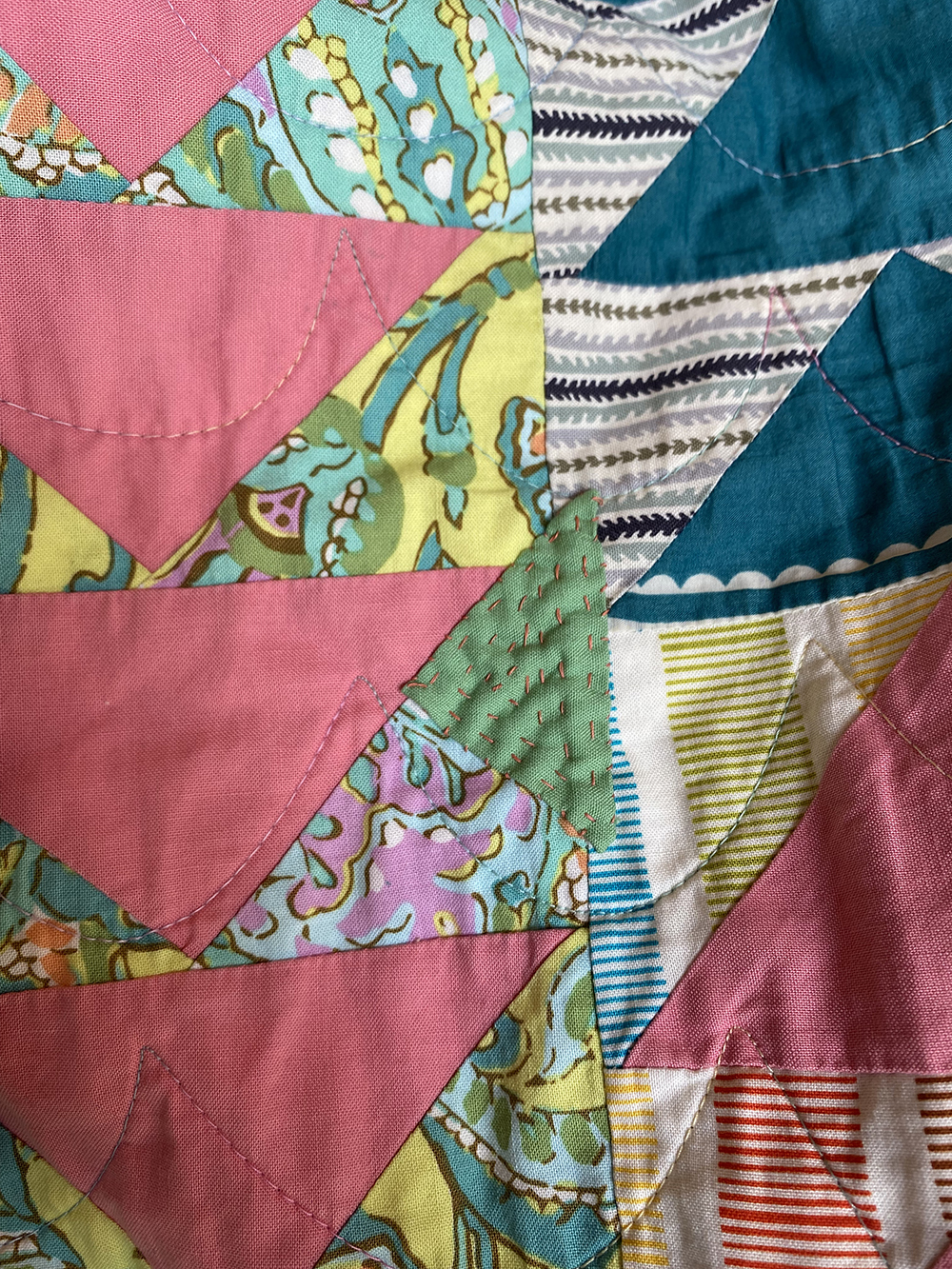 Lastly, as a part of the annual instructor retreat, we had the opportunity to take classes *just for instructors*. This was a big treat and I decided to try knitting yet again (I have a real "two steps forward, one step back" relationship with knitting). Martha Owen brought us yarn she spun herself from her own sheep, which we dyed with plants and knitted into hats! It was amazing to see so many different shapes and colors emerge as we each knit our hats!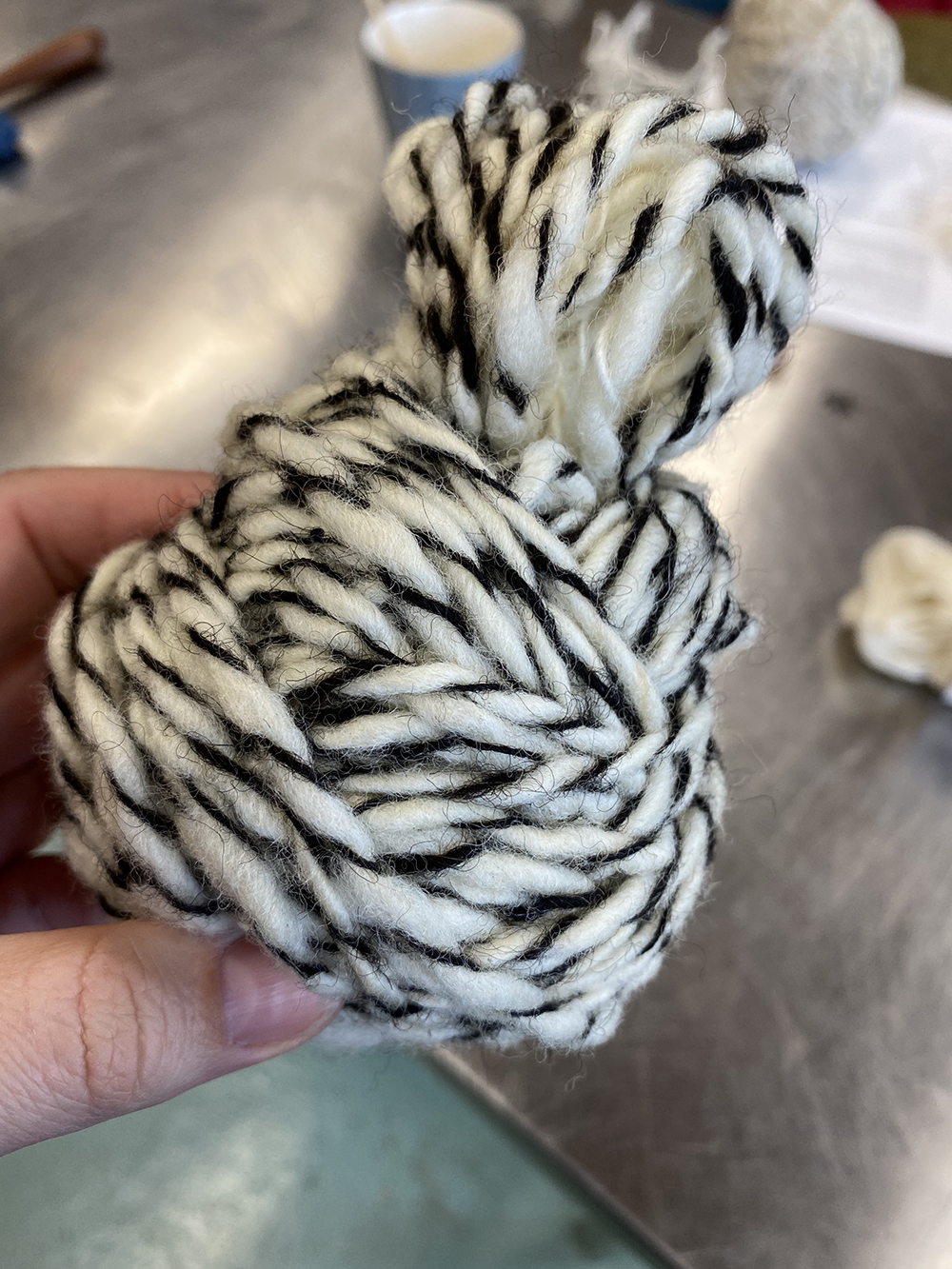 This yarn is from Martha's sheep: the white from Petra Parsnip and the black from Blinken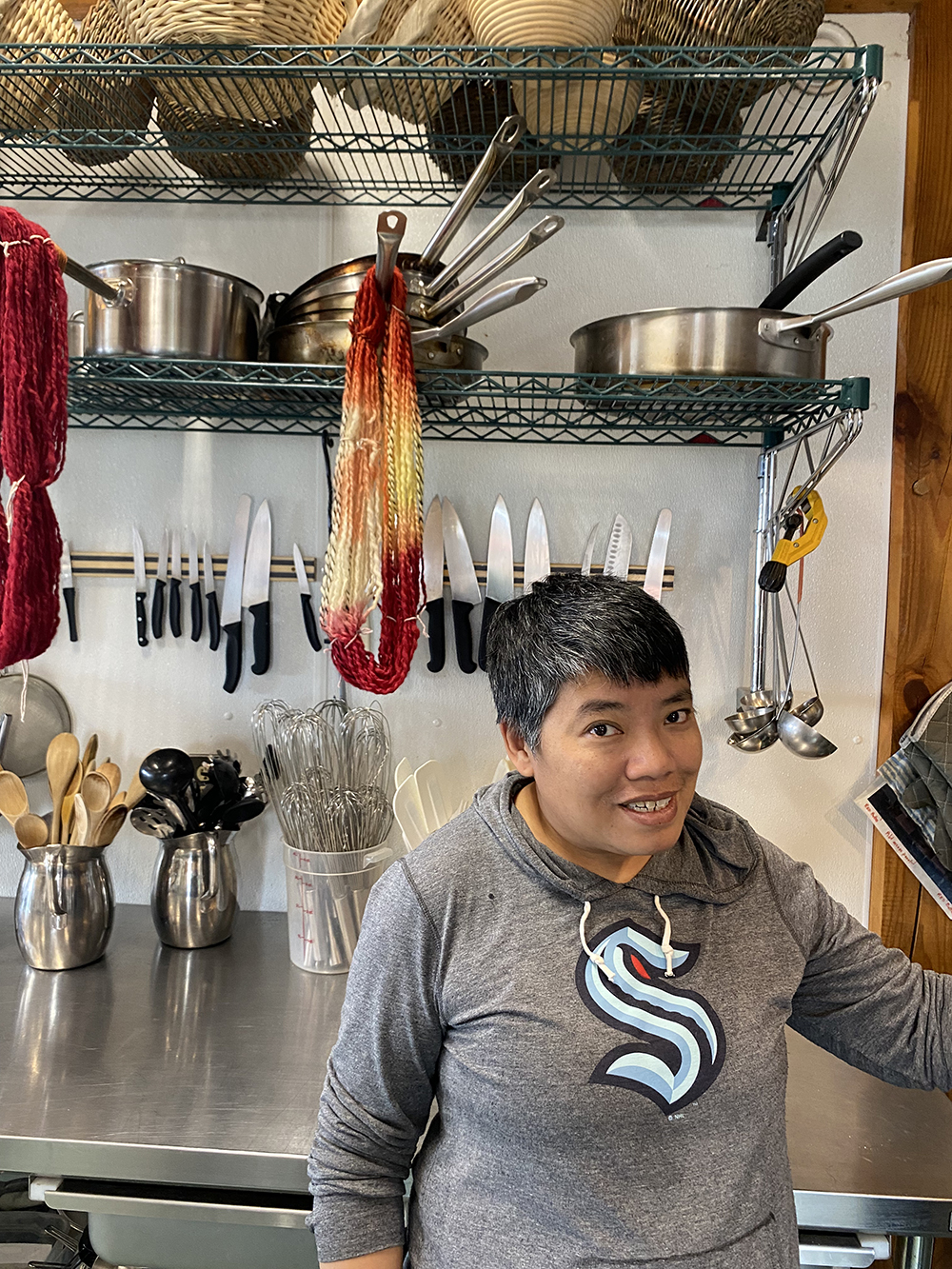 Former intern and classmate Mary Vu Tripoli poses with my variegated yarn after it has been dyed with madder root, dyer's chamomile, and cochineal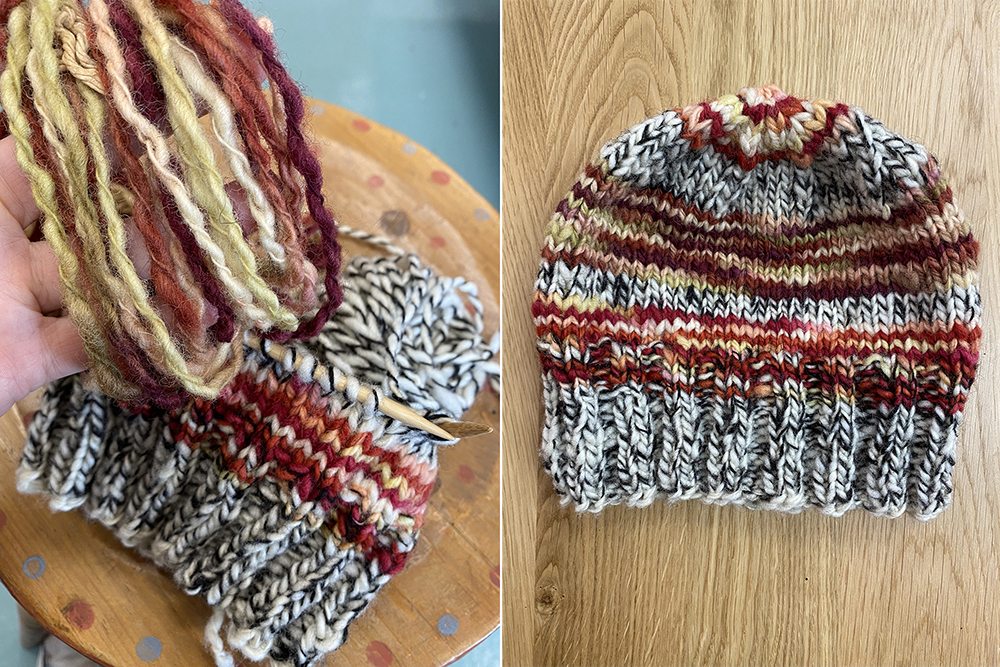 Every time I get to witness another instructor in action, I learn things about teaching, as well as about the subject matter, and it helps me be a better teacher. Without the Artisan Development Program, I would not have access to so many excellent classes and instructors!