Every Tree Has Stories to Tell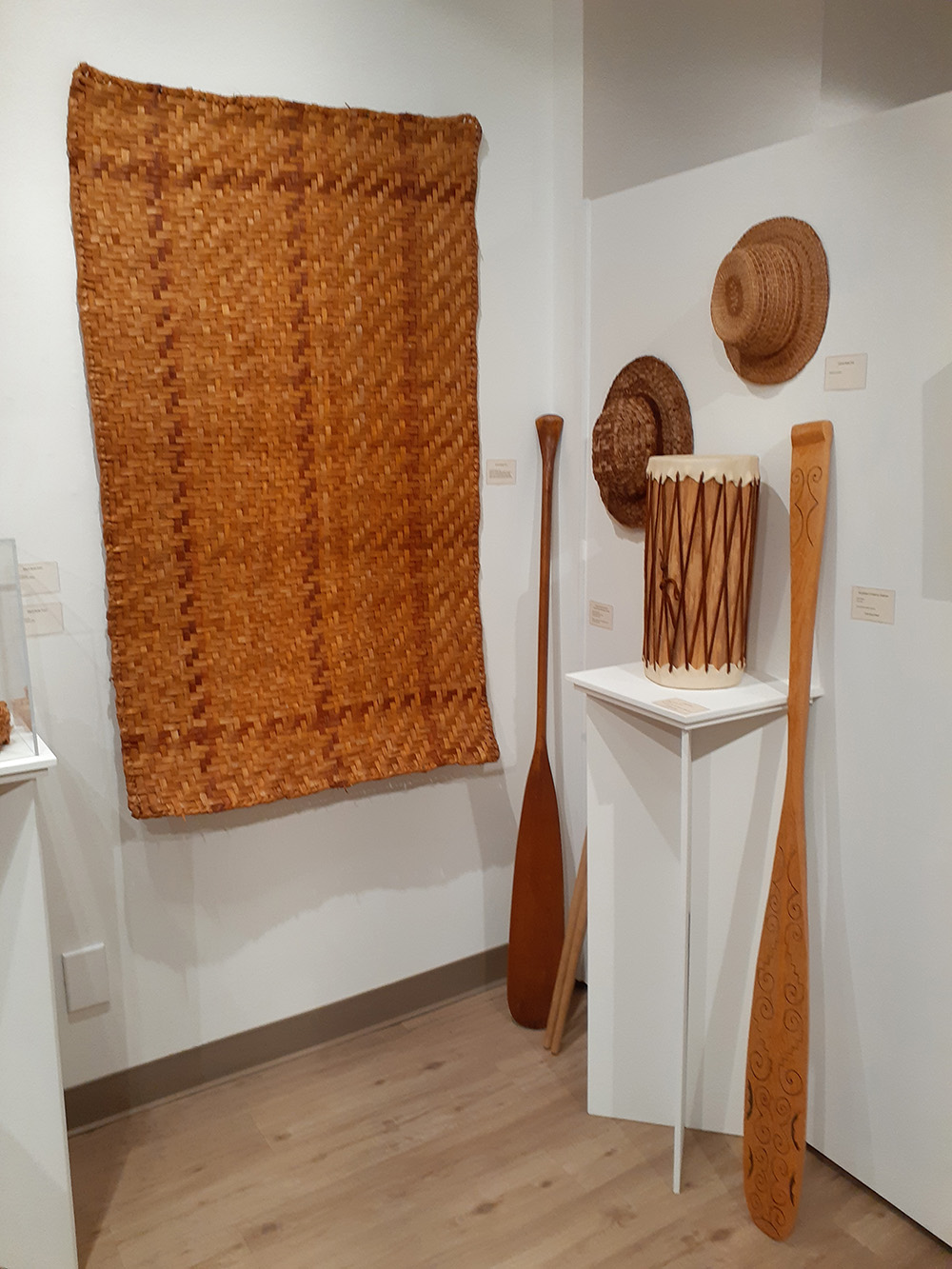 In her latest blog post, resident artisan Emily Derke writes about a recent exhibition organized by North House Instructor John Zasada.
Posted on December 2, 2021
Earlier this fall, I spent a weekend in Grand Rapids, Minnesota. John Zasada had organized an exhibit at the MacRostie Art Center, which was called "Every Tree Has Stories to Tell." The exhibit featured work using materials from 5 trees: Birch, black ash, cedar, willow, and basswood. It seemed to me that the exhibit was meant to highlight the beauty and interesting qualities of each tree, just as much as the skill of the makers.

I'm not sure who all was in the exhibit. Some of John's own stuff was in there. I had a few things on display, as well as many others that John knows from his connection to North House. Mike Schelmeske, Tina Fung Holder, Mark Hansen, Nate Johnson, Beth Homa Kraus, Judy Zugish, Lee Zieke, NH's Rope Club, Wesley Hathaway, and many others had work on display.
John seems to be able to find anyone making anything interesting in the small towns of north central Minnesota, so there were plenty of makers from the little towns and rural communities in the area as well.

Some of the work was made specifically for this, and other pieces were brought from home collections. It really was all about the trees. Carved wood, woven bark, whole trunks used to make tables, mats, paddles, baskets, snowshoes, hats, and so much more were represented all just from these five trees.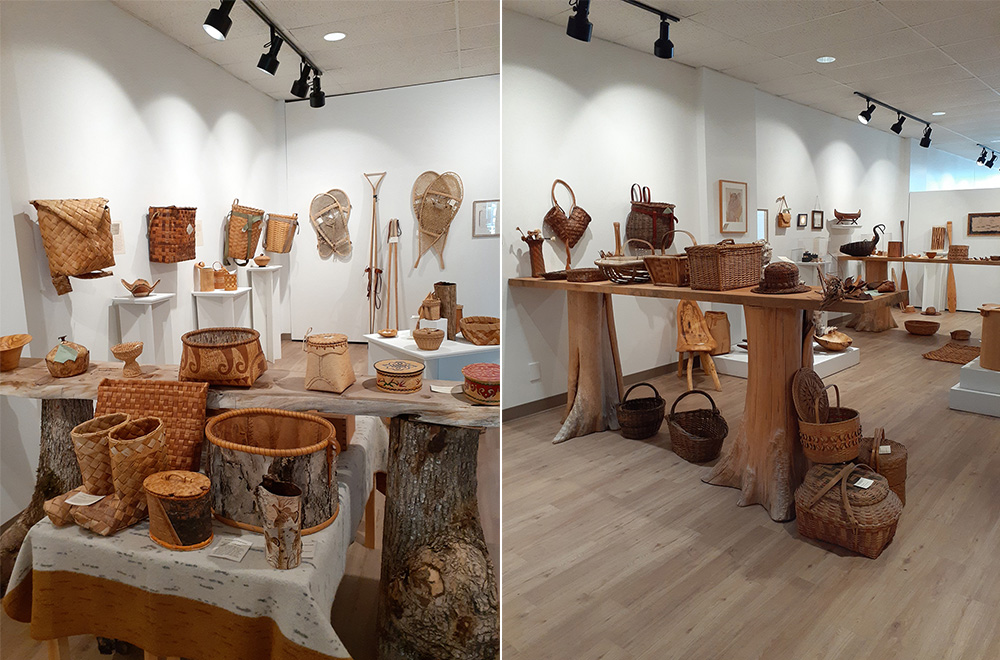 One display of note was the collection of 5 bowls- one from each of the 5 trees. Looking at each one side by side showed the subtle differences between the woods, but also highlighted that they all can make a suitable vessel.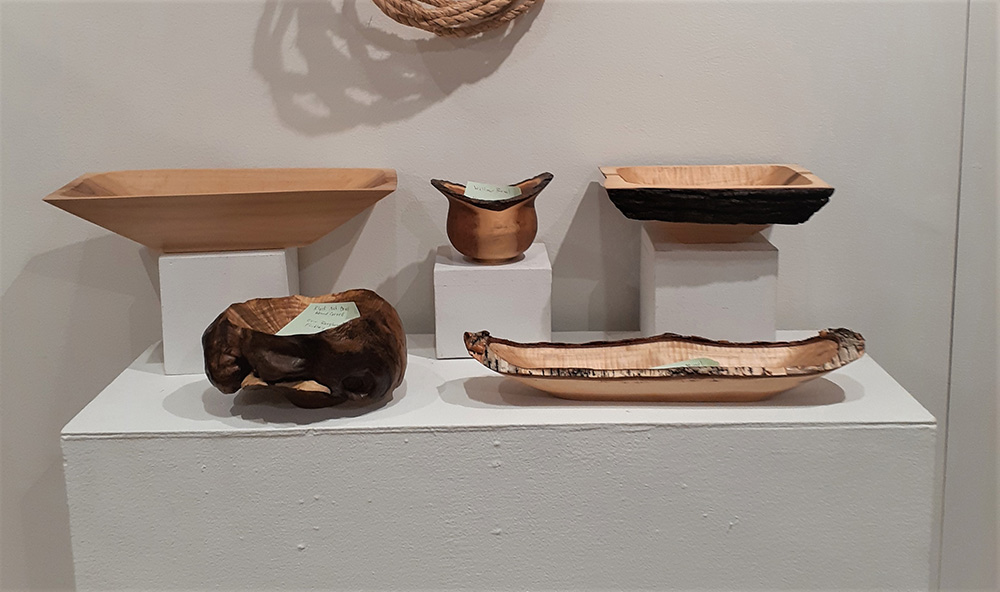 Another eye catcher was the cedar bark mat made by a group of friends in Leech Lake last year. For a few years in a row, a group of us got together to build a birch bark canoe as an educational and public event in Bemidji each summer in collaboration with the Indigenous Environmental Network, Rail River Folk School, and Nate Johnson. In 2020 we decided not to build a canoe, but to pursue a smaller project as a group instead. After working together on other harvest, craft and weaving projects over the years, we wove this mat as a group, and it has since gotten regular use.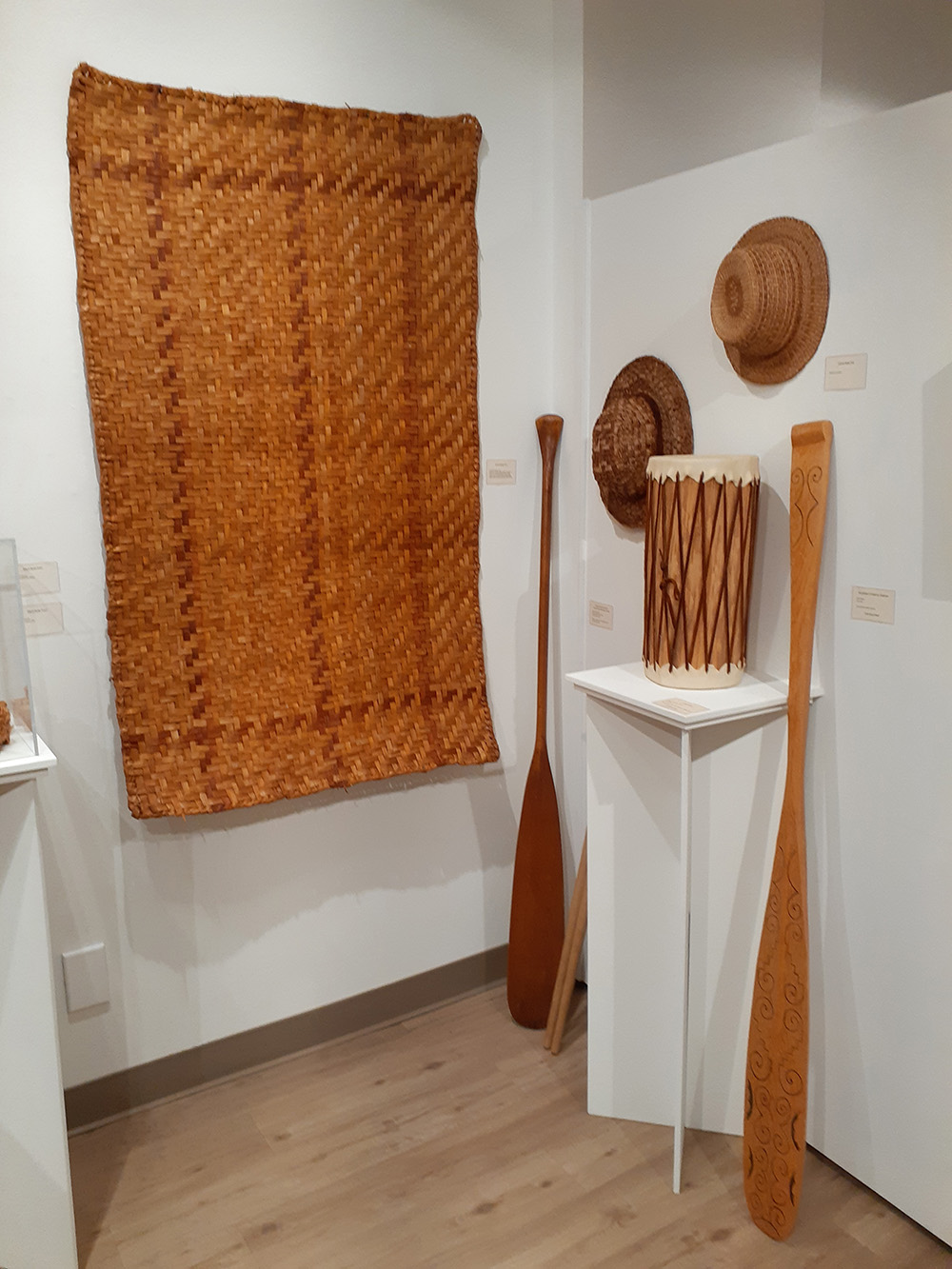 One impressive collection was from Tina Fung Holder. John has been sharing basswood bark with anyone who will take it for years, and it is useful stuff. However, most of us who he shares it with just make simple string or other quick ties or small embellishments with it. Tina really blew us all away with the work she did in the last year with the basswood bark. She tried so many different ways of using it- creating baskets, bands, flat pieces and samples, crocheted, braided, woven, and coiled.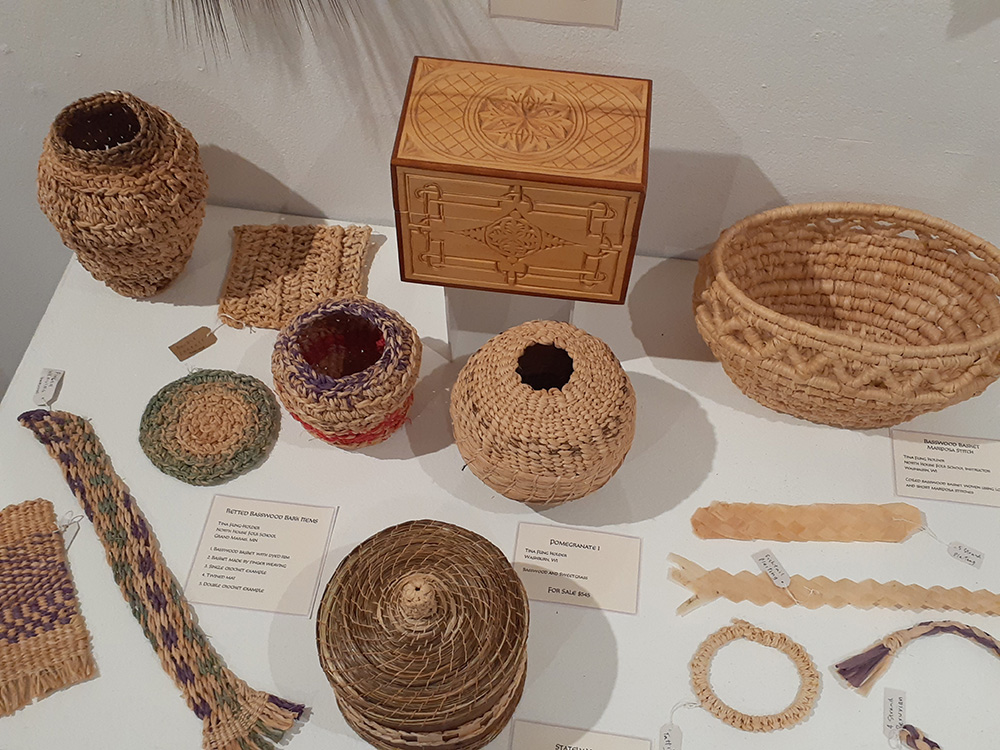 Around the room were signs that described different parts of each tree, how the tree grows, and what unique properties the trees possess.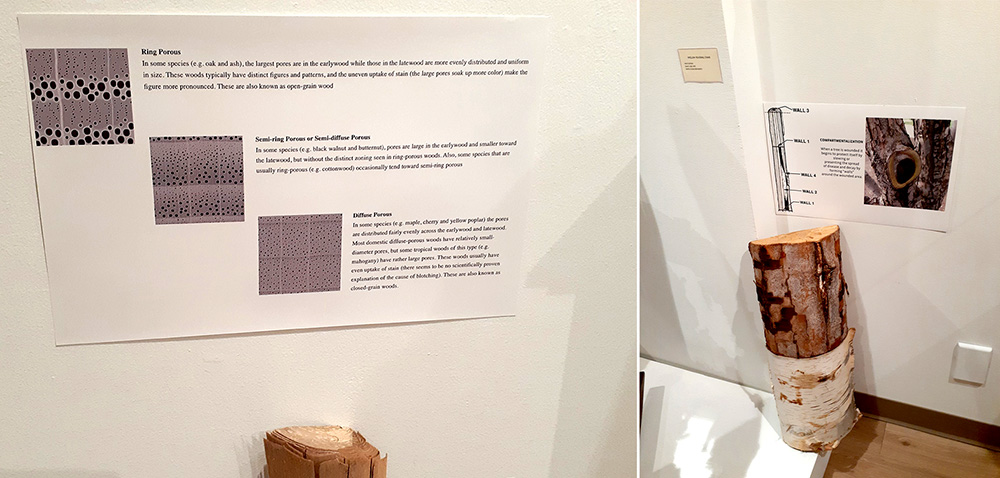 It's a pretty cool thing to see all of this stuff in one room. It's much more than just stuff. It shows the relationship all of these craftspeople have with the trees they interact with. Each part of each tree has such a specific way that it bends, or carves or weaves, different from all the others. Each of the piece in the room started with the tree, and the maker knowing how and what to harvest. The final pieces that are made are certainly impressive, but so are all the steps leading up to that.