Chasing the Curve
Posted on December 21, 2018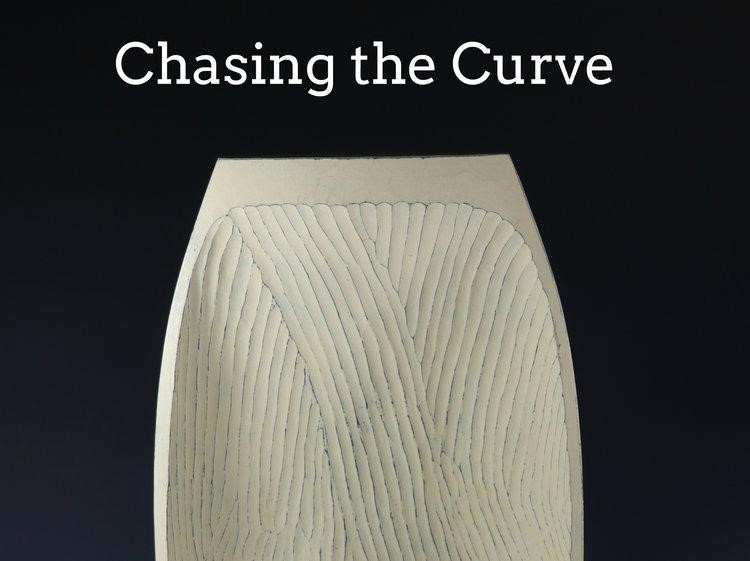 After a year and a half of creating, traveling and connecting, I am wrapping up my precious time here as a participant in the Artisan Development Program at North House. My culminating residency show, "Chasing the Curve," opened a few weeks ago on November 30th.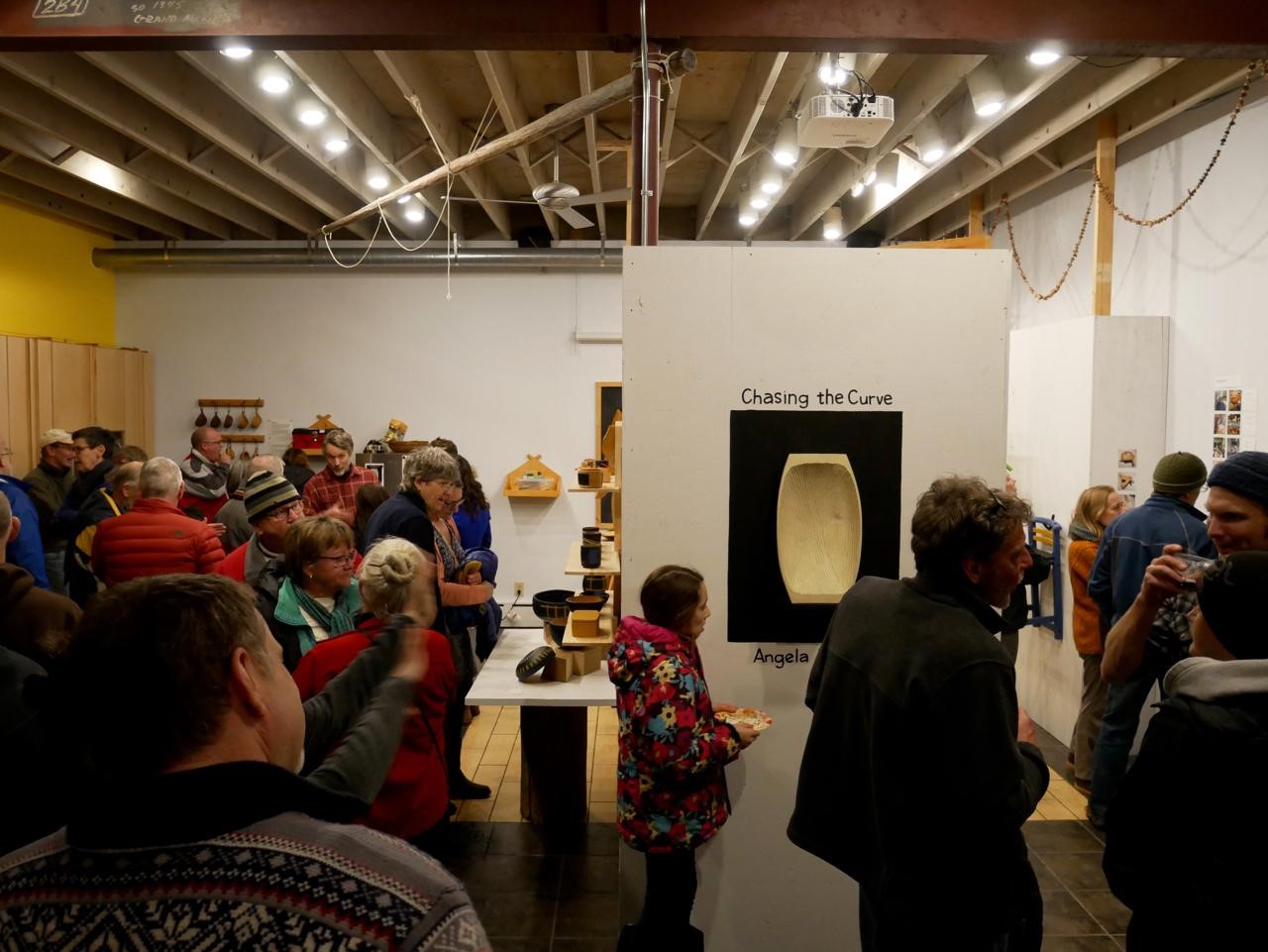 There was a great turnout of folks at the opening reception. I gave an artist talk and even an axe carving dance performance with two awesome accomplices. It was a great opportunity to reflect on my experience and to think about how my creative journey started.
Below I'll share a few stories that I included in my artist talk as well as images from the show.
My story:
Ever since I was young, my grandma Kate and I would make sculptures and projects together. I have an early memory of using a jigsaw under her guidance to make a wooden crib for my dolls. By the time I was eight she put an oxyacetylene torch in my hand. I credit her for lighting the creative spark within me.
When I first started woodworking as an adult, my intent was to learn enough so that I could empower young people with these skills. Little did I know that this journey would also include opportunities for me to develop my own voice and to connect with an inspiring and ever-growing community of artists, art-lovers, craftspeople and dear friends.
One of the factors that helped me develop my own style was a great mentorship through the Artisan Development Program with woodworker, sculptor and educator, Beth Ireland. She encourages people to think about all of the things that make up who they are - their interests, personal experiences, family, etc - and try incorporating some, or even all of those elements into their art.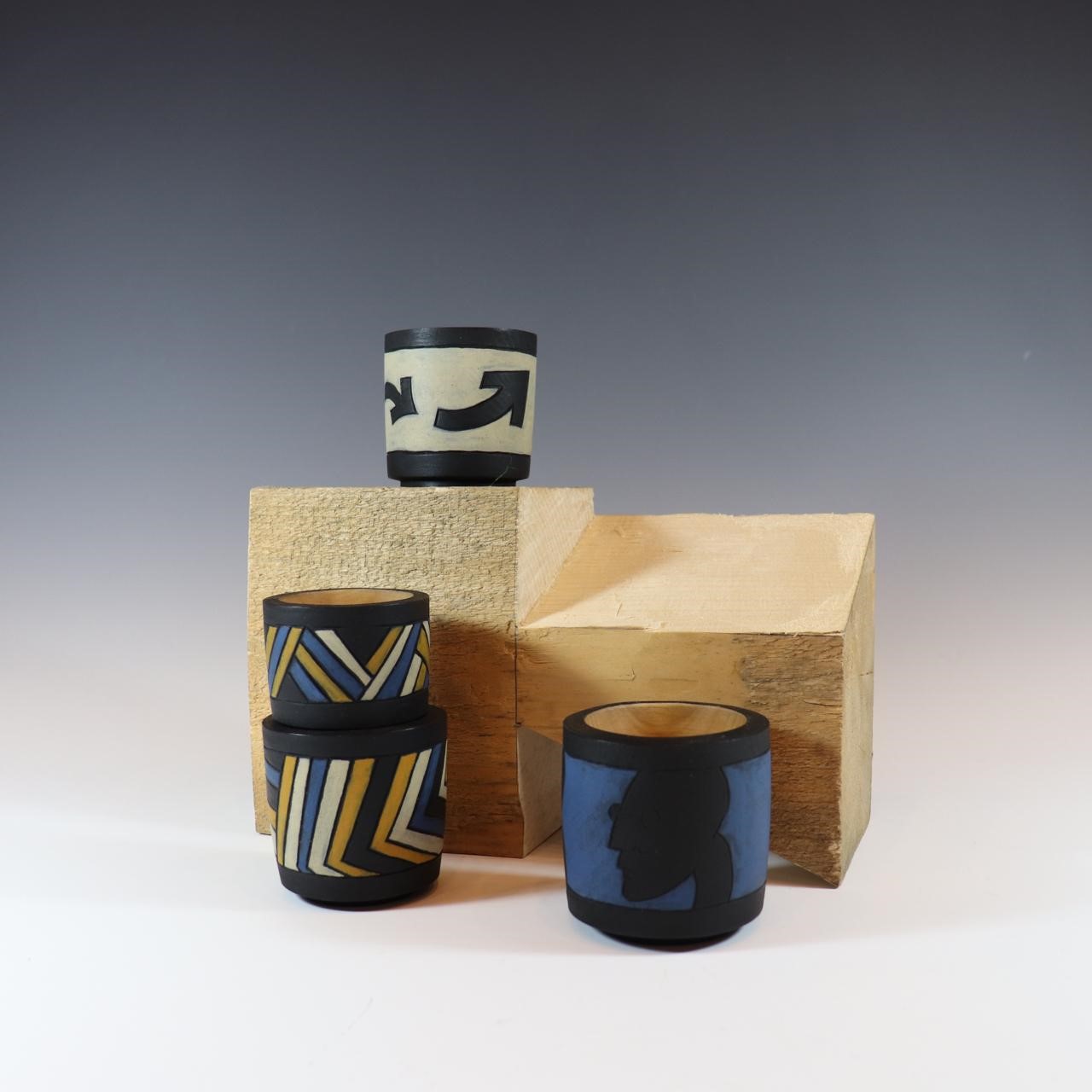 Experimenting with combining my love of cartoons with woodturning.
As I experimented with different designs and ideas over the past year and a half, I could see how my upbringing in Japan, my time spent in Scandinavia, and my love of the woods and dance all came into play. That advice, alongside seeing a carving performance by Swedish woodworker, Jögge Sundqvist, inspired me to do a dance and carving performance as part of the opening reception.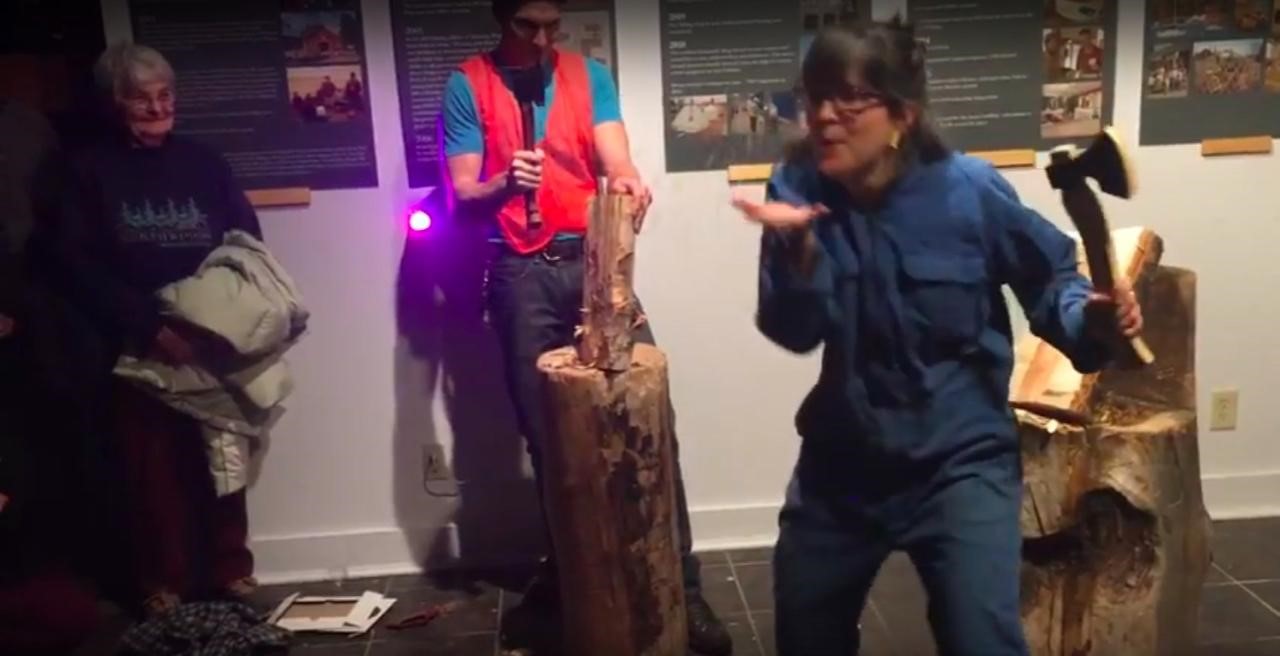 Snapshot from the dance performance. From far left: Audience member & Pizza-bake Queen Carol Harris, axe-dancer extraordinaire Ben Byron, and me and my all-wooden axe.
Since doing the performance, I've had two people on separate occasions say to me, "Oh! Are you that axe dancer?" And right before closing up the show, a dear six-year old friend came to the gallery and she danced to the same song as I had while using my all-wooden axe to chop to the beat on a chunk of wood. It was definitely one of the highlights of my residency.
Although I felt nervous about doing the performance, I'm glad I let different elements of myself meet. It was such a treat to share my joy of carving, dance and friendship with such a supportive community of people.
Thank you staff, volunteers and instructors at North House for creating and sustaining this unique community and for making programs like this residency possible.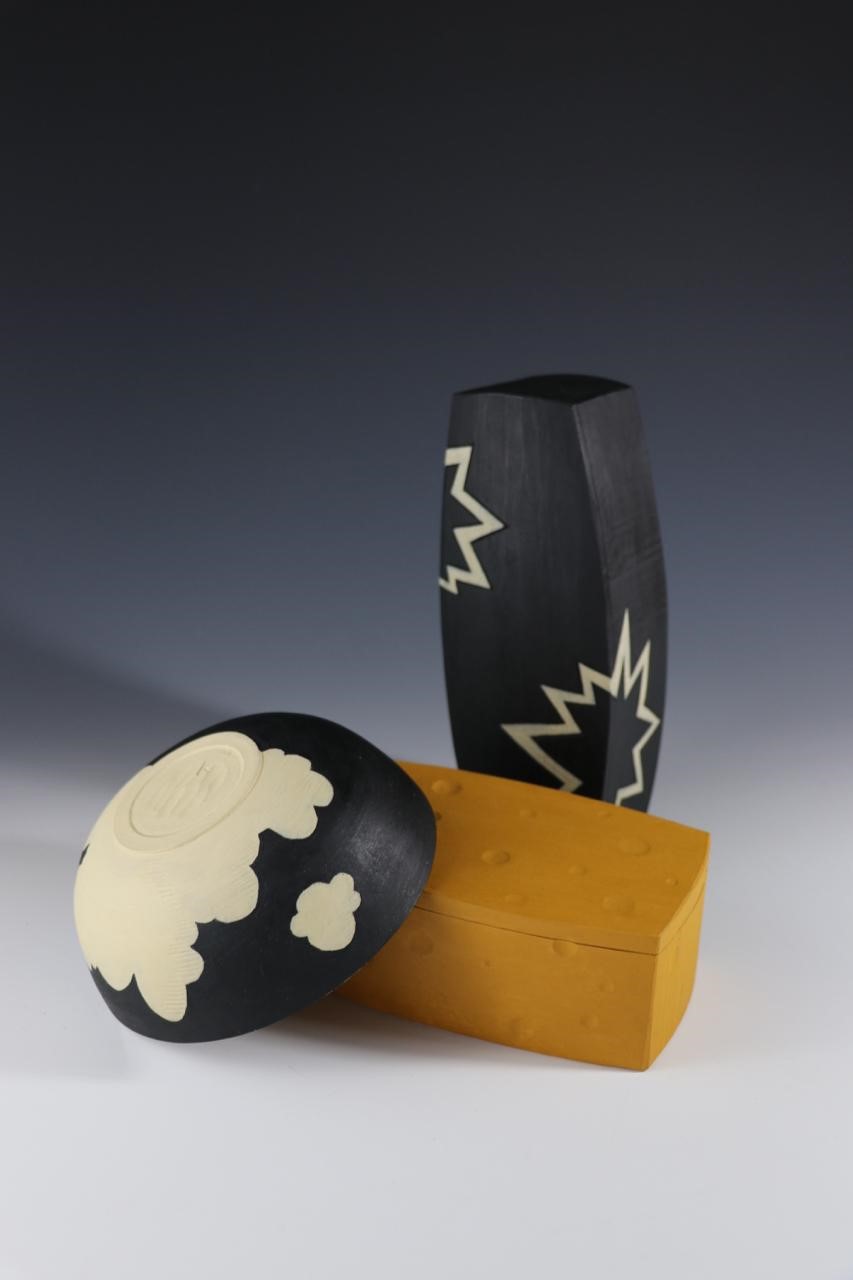 Experiments in illustrating and surface texture: Head in the Clouds Bowl, Cheddar Bandsaw Box & Kapow! Bandsaw Box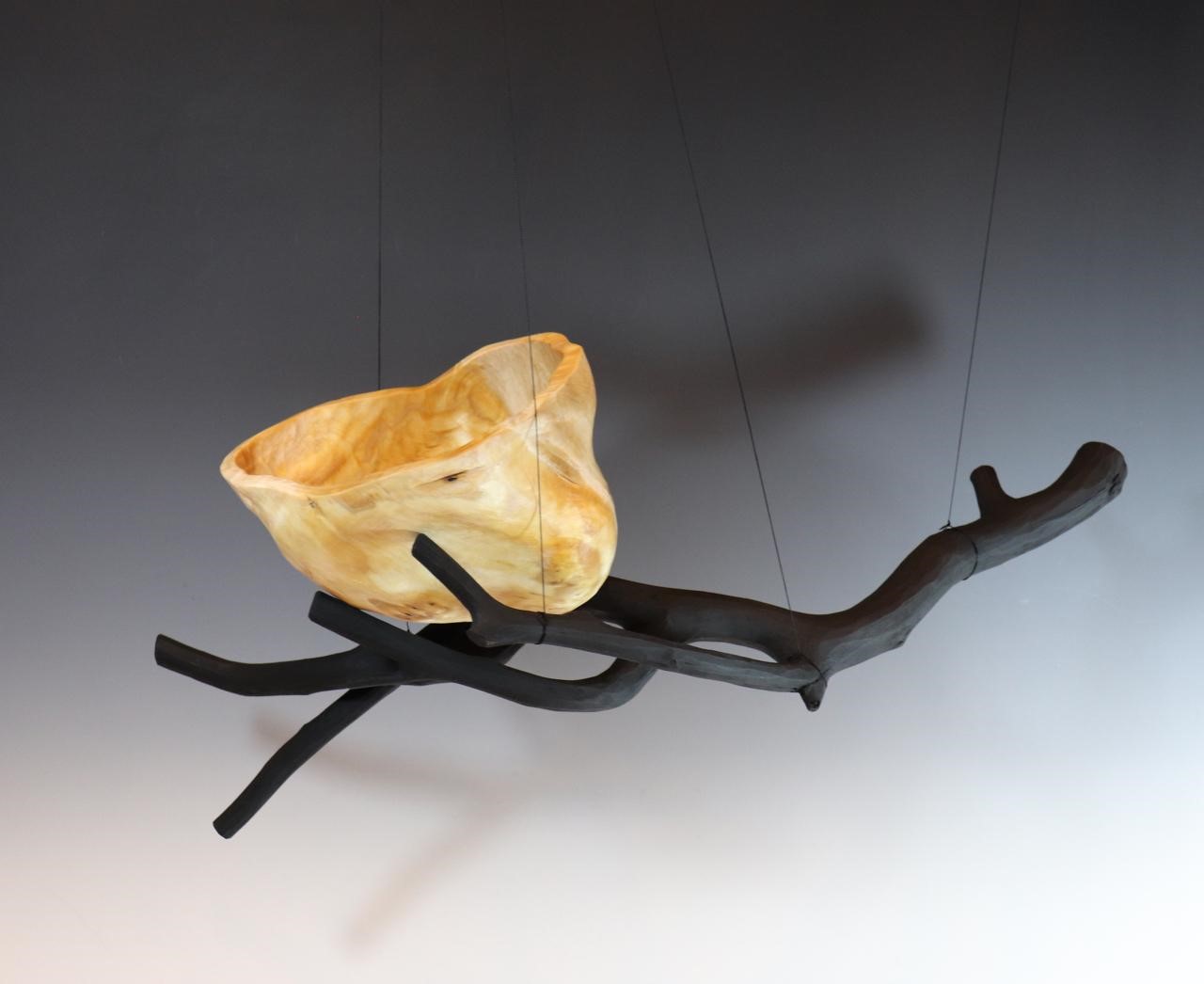 Enjoying branches & curves: Hanging Alaskan Birch Burl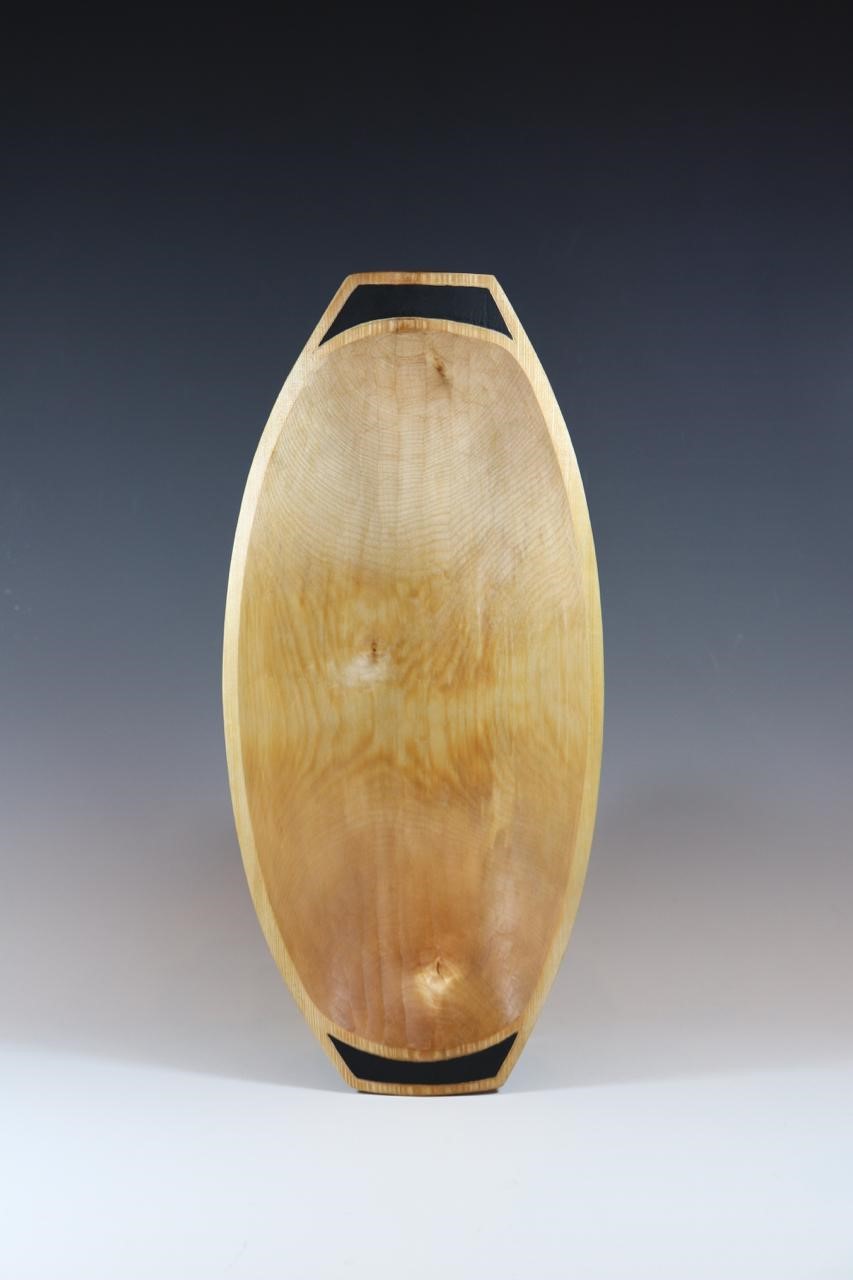 Experiment in trying to highlight the form through paint: Birch Dough Bowl with Black Highlights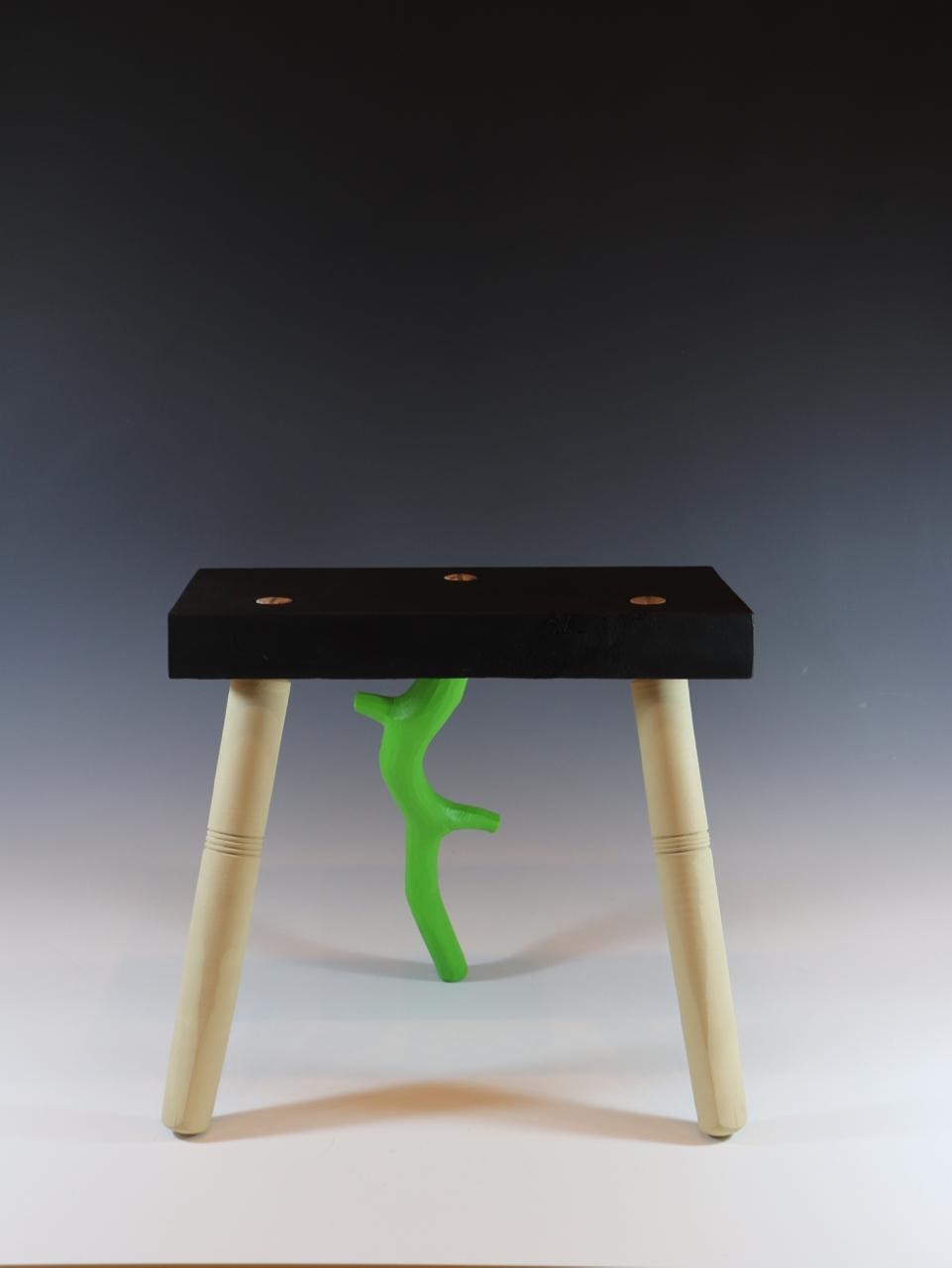 Exploration in combining an organic form with woodturning: Lightning Bolt Stool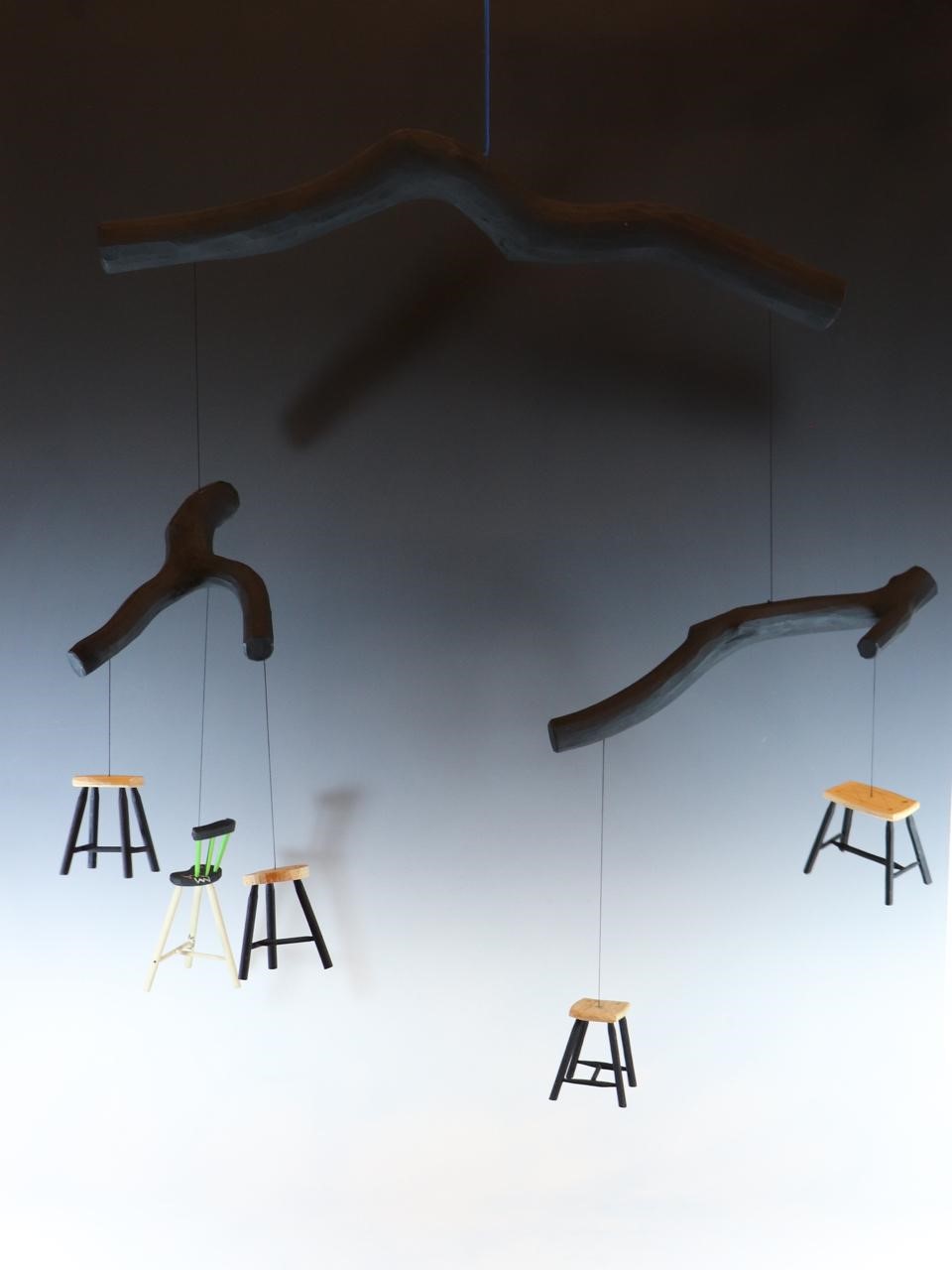 Exploration in suspended organic forms and furniture: My Mobile Home
To learn more or to reach out:
Please visit my website (www.angelarobins.com/)
Subscribe to my blog - here!