Artisan Development Program Time
In his latest blog post, Josh Tolkan reflects on his time in the Artisan Development program and how it's impacted his life and chosen craft.
My time in the Artisan Development Program (ADP) is coming to an end soon, and I thought I would try something a little different with this post. Most of my posts are pretty technical, nerdy, or professionally focused. But aside from really developing as a boat builder, in my time in ADP I have learned a lot about being a self-sufficient craftsperson and maybe even something about being a self-actualized human.
Thinking back to when I moved to Grand Marais in January of 2021, I would start my day and have no clue what to do with myself. I struggled with motivation and direction. Projects crawled along at a snail's pace and I didn't even enjoy what I was doing. When I arrived I saw some of the other artisans in residence mass producing things for market and I thought oh, "I should try to do that." So I did, and realized I don't really like mass producing the same thing over and over again all that much. I do see the importance of practice, but to me I would much prefer to make one-off custom things.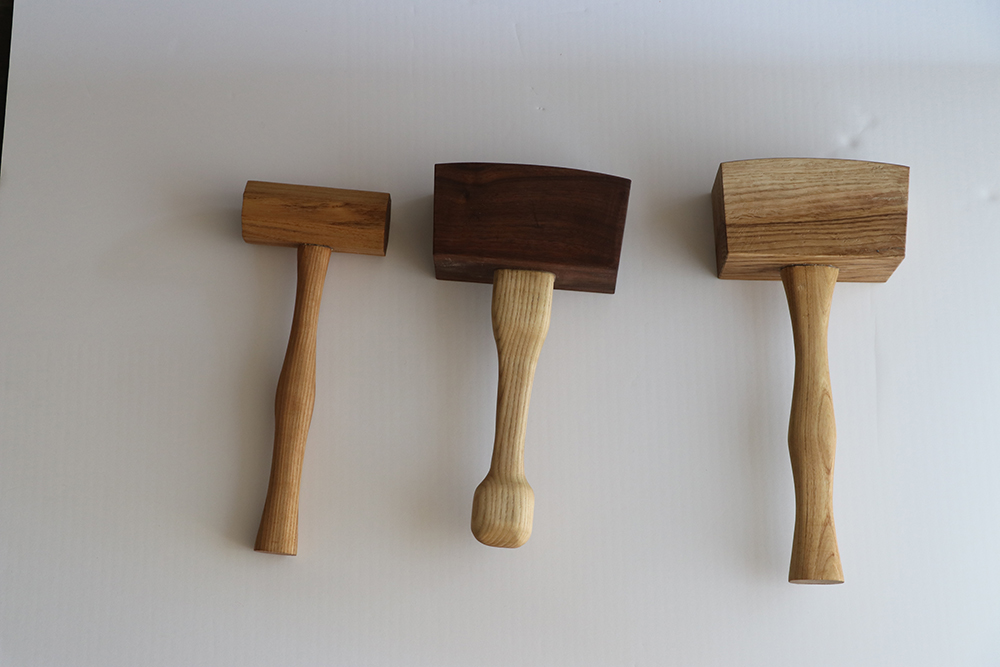 Mass producing mallets, Why did I do this?
Two and a half years of doing this has made a huge difference. I operate with so much focus, feel more confident, and constantly enjoy myself. In the past year I have had so much success and have started to feel like I actually am an emerging professional craftsperson. There have been various commissions, things I build on spec, and personal projects for my own growth and creativity.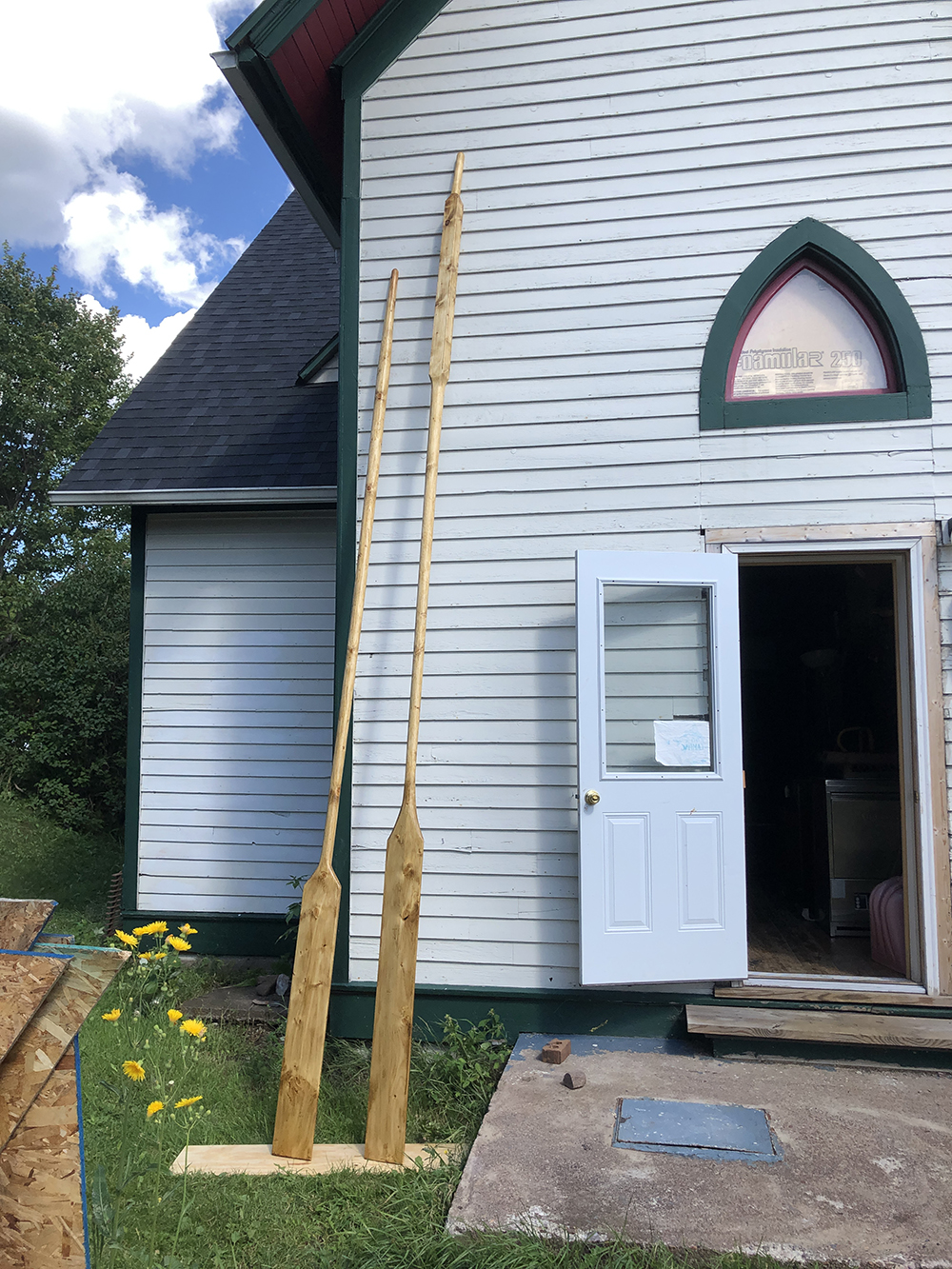 Big Oars: a Really Cool commission
Managing my own time has gone from something that I constantly worried about and felt like I was doing wrong, to something I feel confident and carefree about. When I moved here I literally was wasting time worrying that I was wasting time. Now my days have and ebb and flow to them and I understand my natural rhythms and work within myself. I understand that I am not always getting 8 hours of work in on a boat everyday, but there's a lot of business and life to manage, and I know as long as I keep doing things that need doing I will be happy, and things will get done.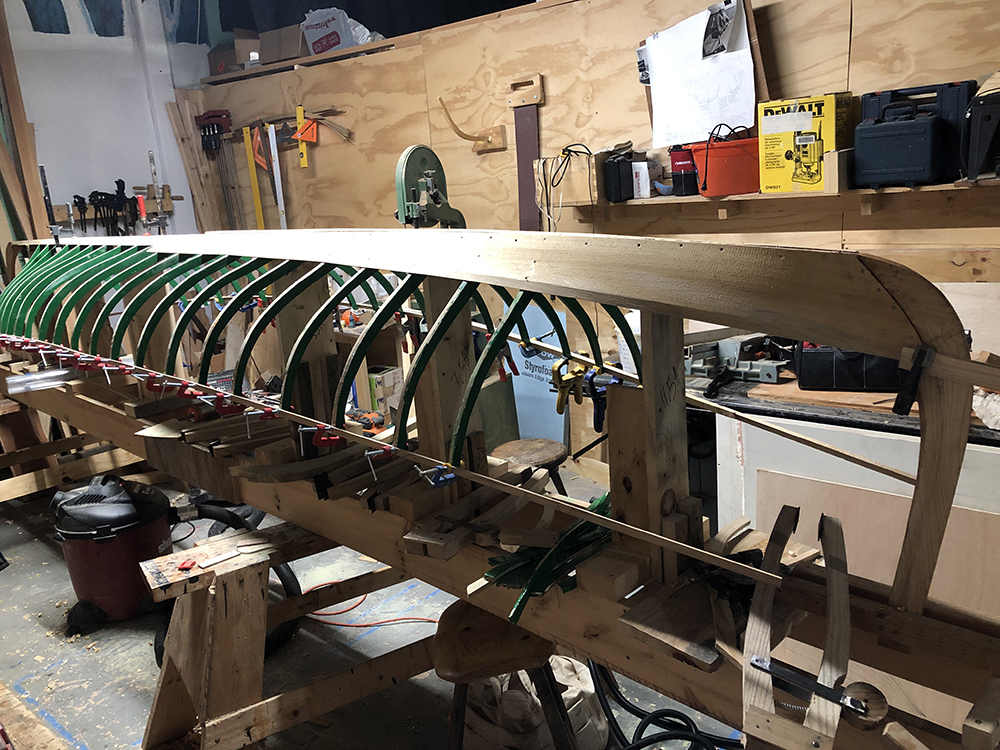 Guideboat: in the zone loving my project
I am so incredibly fortunate and can never thank North House and the Margaret A. Cargill foundation enough for my time an ADP. Most people don't have the opportunity to spend their life pursuing passions. It's hard to explain what we are doing during this time that we are "Artisans in Development," but it is indescribably valuable. I have put myself in a position where I have an opportunity to realize a dream of being a self-supporting craftsperson. Thinking about where I was two years ago and where I am now, I can't imagine how people make this leap without the support of a program like the ADP.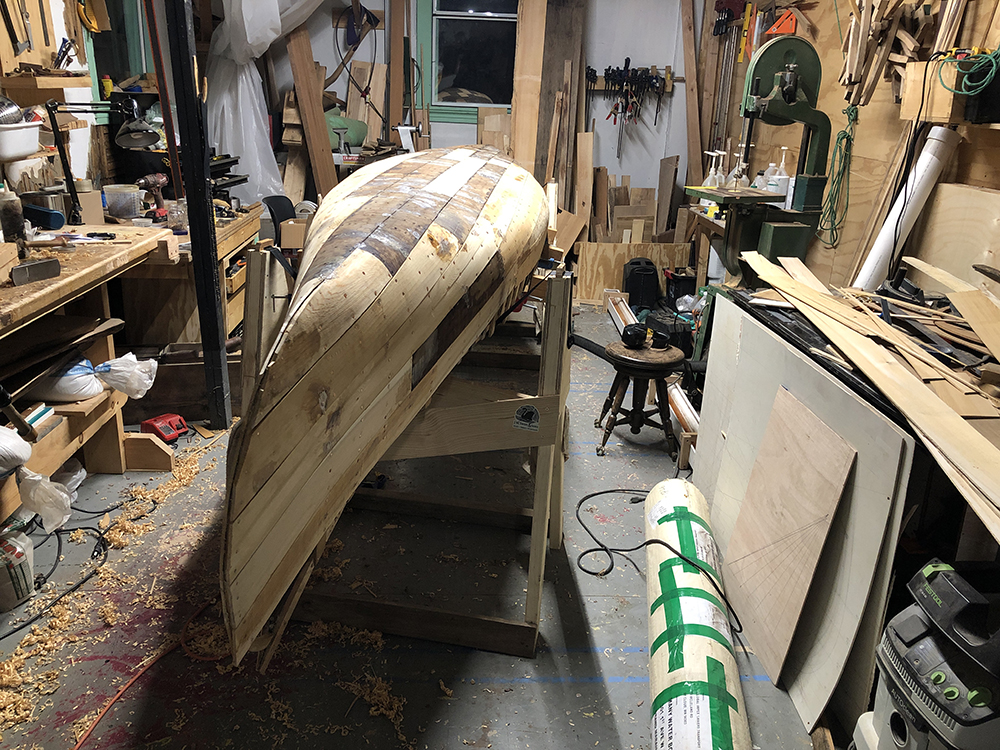 Wood Canvas Canoe: realizing business possibilities i enjoy