A Medieval Tour in Sweden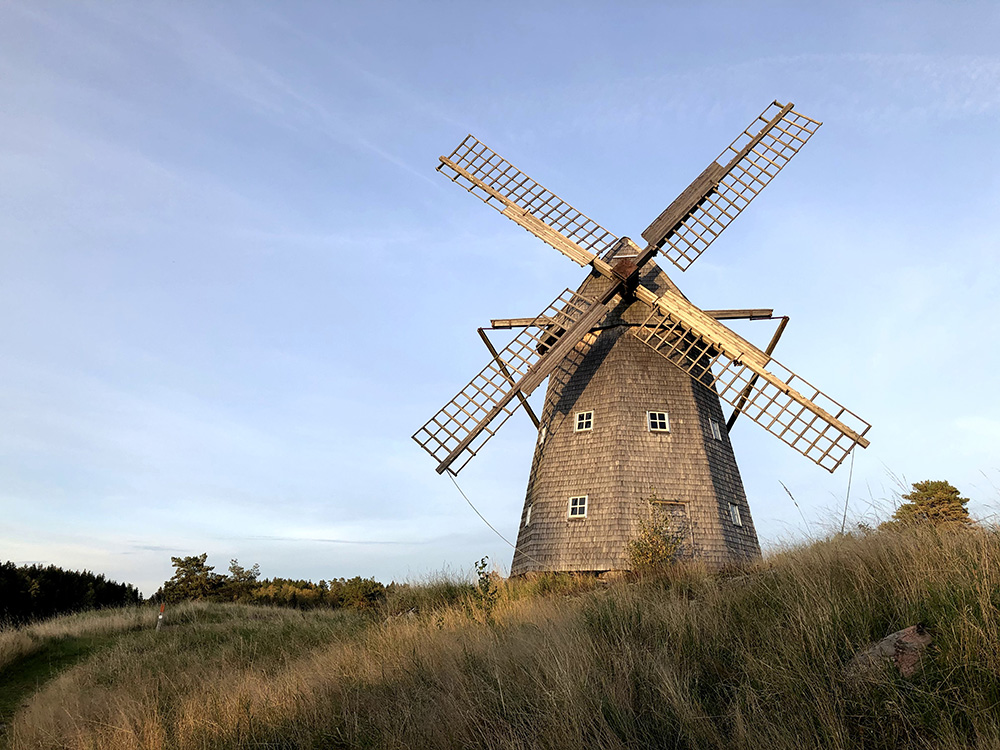 Mike Loeffler continues his reflections from his travels in Scandinavia. This post focuses on time spent with a craftsman by the name of Mattias Hallgren, who gave Mike and Peter Henrikson a tour of some Medieval churches in Sweden.
Posted on October 24, 2019
At the tail end of this Scandinavian tour Peter Henrikson and I met up with a craftsman by the name of Mattias Hallgren. Mattias is involved with all sorts of interesting restoration projects and kindly took some time to give us a guided tour of some of the region's medieval churches as well as a few skiftesverk barns.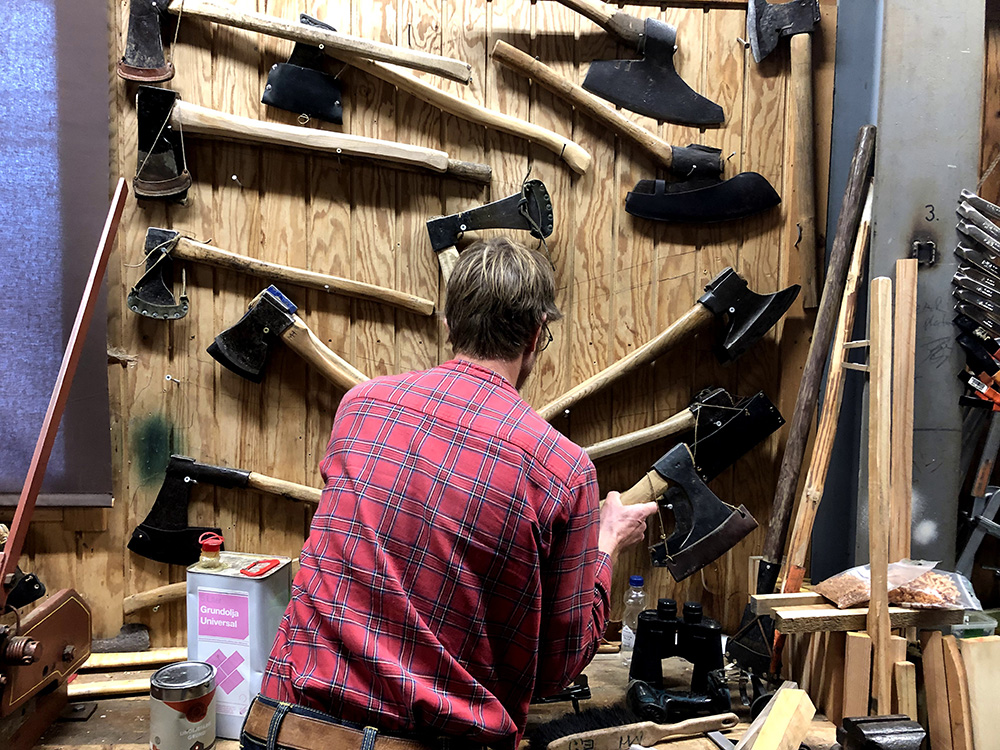 He lives in small town called Forsvik close to Lake Vatern (one of Sweden's own great lakes). This region reminded me so much of home. In fact, I was joking that it felt like we should be passing my grandma's house at any moment because it felt so familiar. This part of Sweden is particularly fertile as it was a depository for a rich assortment of nutrients as the glaciers receded after the last ice age. Because of this agricultural productivity the region has historically been at the center of conflict endlessly changing hands between the Norwegians, Swedes, and Danes. Much of Sweden's early national history is rooted in this region. While this area was under intense cultivation much of the archipelago around Stockholm was still under water. Much like the small farming towns in the Midwest there were churches in many of the tiny farming towns they just happened to be built 800 years ago.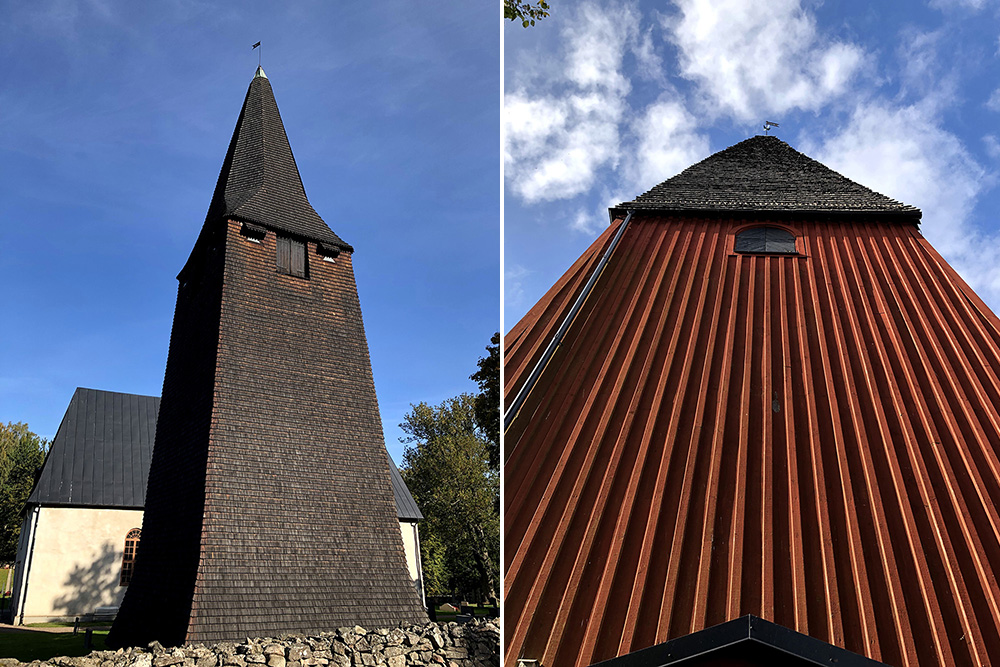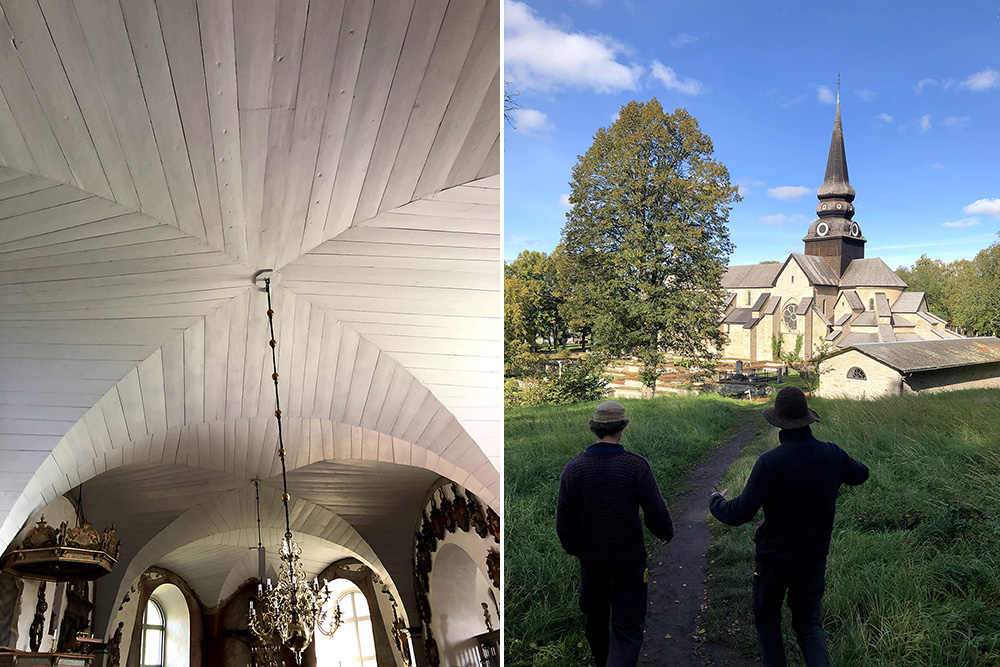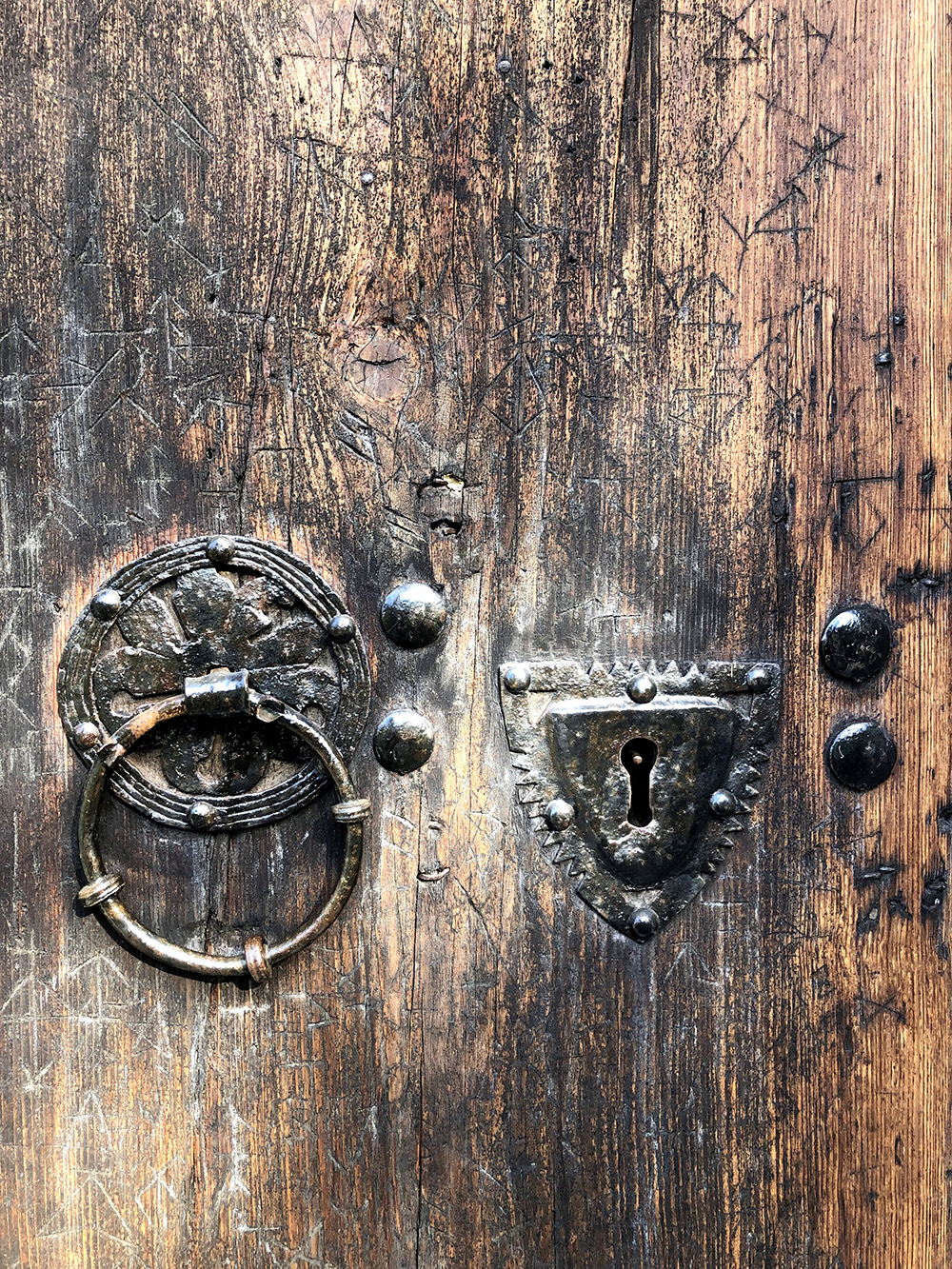 As a craftsman and carpenter Mattias is very interested in the methods the original carpenters used to create these beautiful buildings. In order to figure the hows and whys he's developed and adept eye for identifying tool marks, patterns, and other subtle details that tell the story. As a part of his business model he insists that a portion of each project be approached as a research opportunity allowing him and his colleagues a chance to test methods and medieval tools in order to gain insights about the original constructions. He explained his philosophy about this work in the following metaphor. Each of these buildings is a library that is packed full of information about the past. To simply cut away failing pieces from an old building and toss them in a dumpster is like going into a library grabbing an old book and throwing it away without first reading its contents. To prove his point, we went through a number of buildings and read the signs: tool marks, layout lines, joinery variants and other signs that informed theories about assembling a raising these structures. In the following picture you can see a timber that is covered in different tool marks. Here one can see the method that it was hewn with and the types of tools that were employed for the job.
Here are some shots of a church restoration project underway. This particular church is well known for the paintings on the vaulted ceilings but hiding from view in the attic are a collection of fascinating trusses with carved embellishments.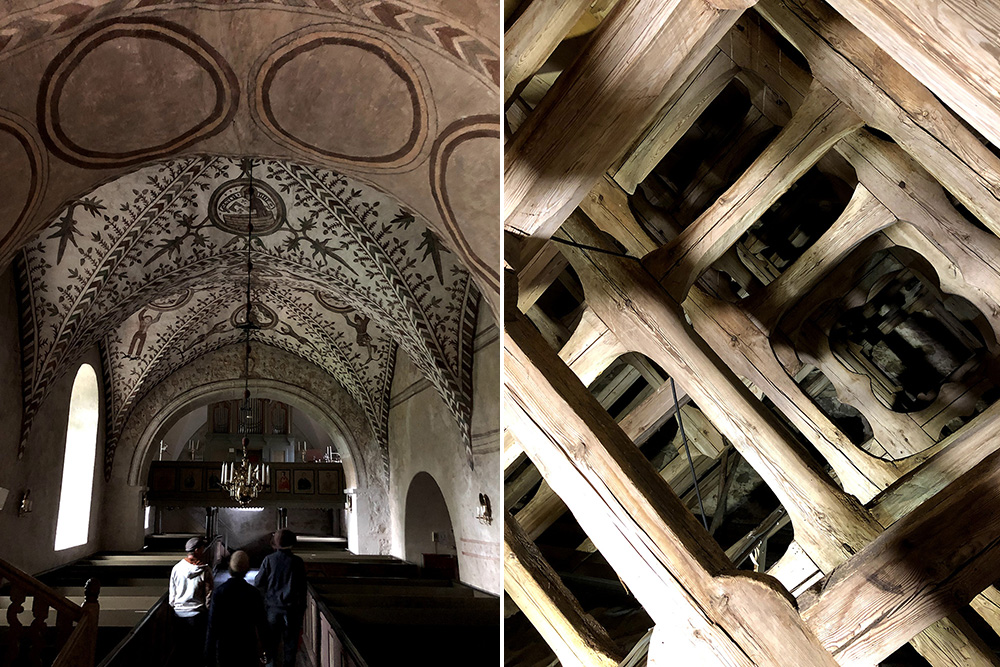 Before the vaulted style ceilings became a popular fad, these trusses were exposed casting shadows into the church. Many of the trusses had rotten sections and were being evaluated and repaired. You can see the split roof shingles and pigmented tar used to roof the structure.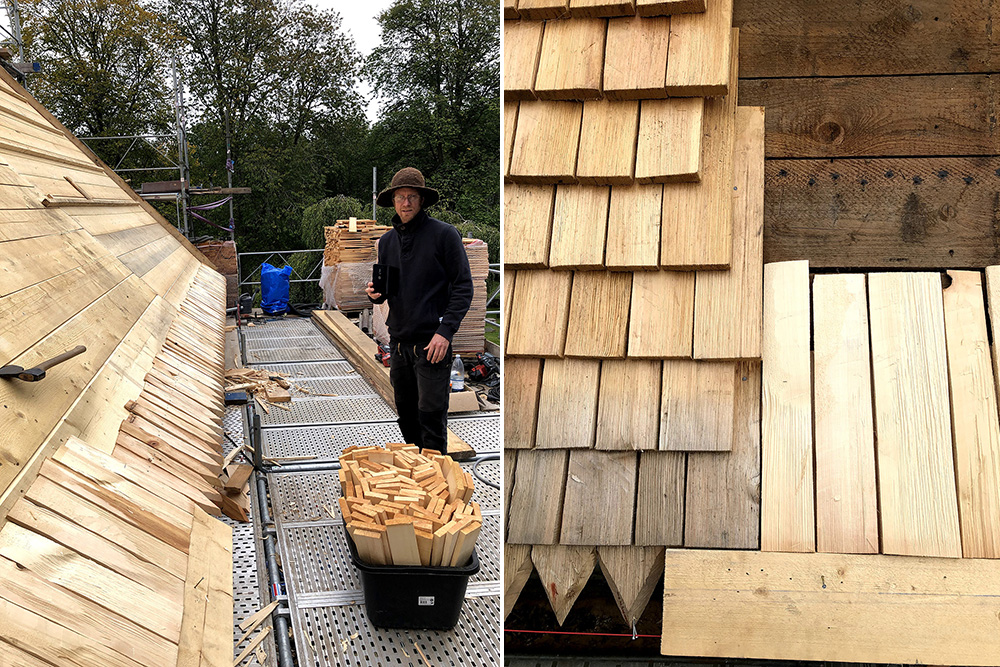 Our road trip also led us past a beautiful old flour mill that Mattias had helped to restore. This mill was in operation up until the 1960s. The owner at that time was in his eighties, and in the last two years of his life he went blind but refused to quit working, continuing to operate the mill. He knew this building like the back of his hand. I would have loved to see this with it sails on quietly spinning in the breeze but that will have to wait for next time. It was a pleasure to see all of these buildings and discuss their details with an expert and steward of these cultural resources.