A Folk-Art Retreat

This past weekend a group of folk artisans working in varied media (mainly wood, clay and metal) descended upon the farm of Phil Oddin and Else Bigton, renowned carvers and instructors at North House Folk School. Their farm serves as their home, shop and dressage training center, as well as our weekend getaway. Check out some of their work here
They have hosted such gatherings in the past with their peers but decided that as they are slowly winding down their livelihood of carving it would be inspirational and informative to include the younger generation of people who are making a go at it. Various people came and went, visiting just for the day or staying for three or four. Together we worked on carving and building projects in Else's shop, shared meals, and drank coffee and beer (in the morning and evening respectively), and delighted in the amazing collection of carving, pottery, tapestries, wood block prints, furniture, and books that Phil and Else have amassed over the years. We played Musical Kubbestols (traditional Scandinavian chairs made from a log) to find the one that hugged our body just right, and watched the sun set over the freshly fallen snow from the warmth of the kitchen. Conversations revolved around the sustainability of making a living in craft, regional traditions, the nuances of travel in Scandinavia, mentorship and apprenticeship in a modern context, and the demeanor of trolls.
On a more personal level, Phil helped me understand more fully some of the carving history in Garmo, Norway, the small town from which I received my family name and which is only 50 km from where he and Else went to school for woodcarving and furniture-building in Dovre. Else inspired me by drawing out Acanthus motifs that would fit well on my handled wooden bowls and taught me some introductory surface carving methods to help me on my way.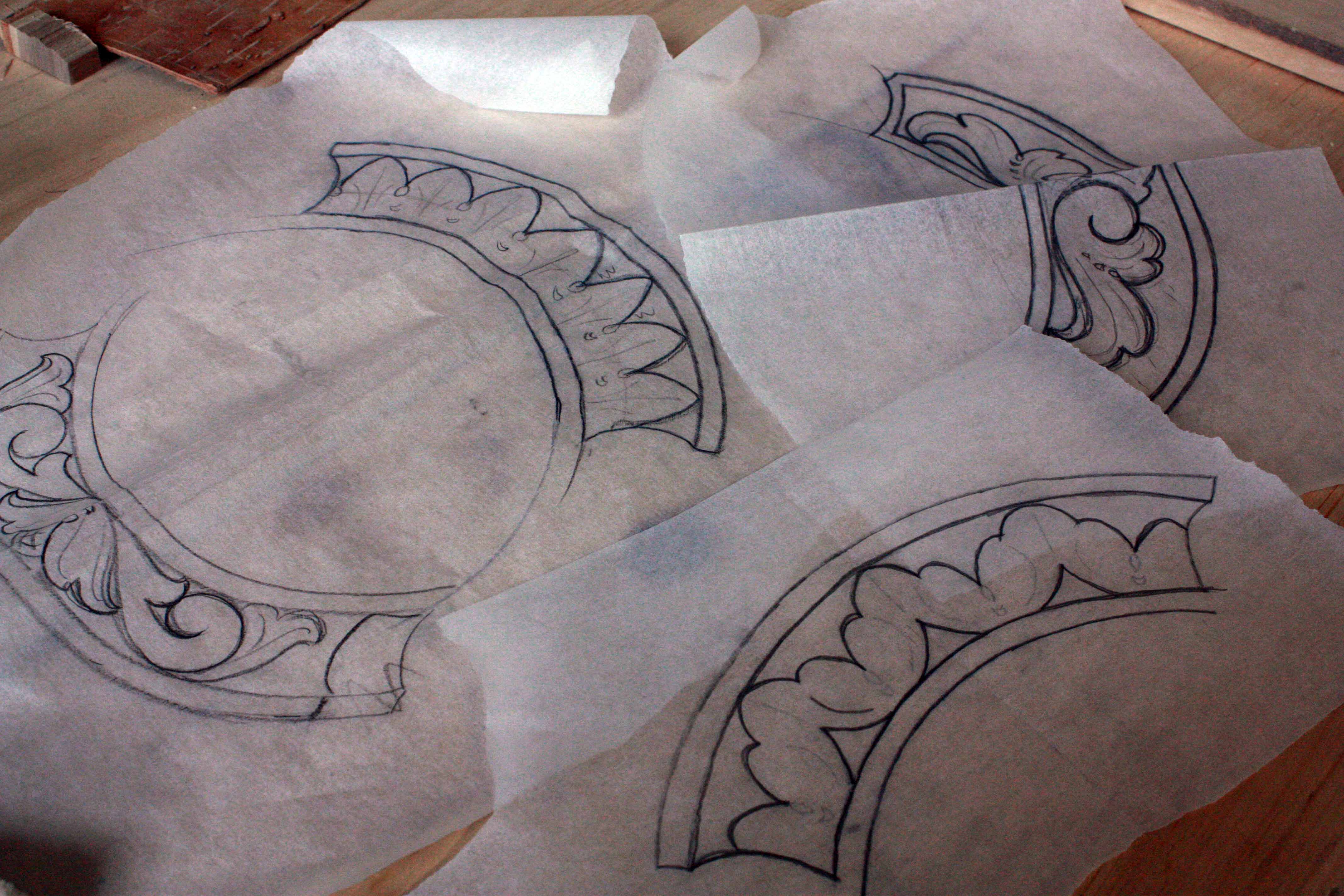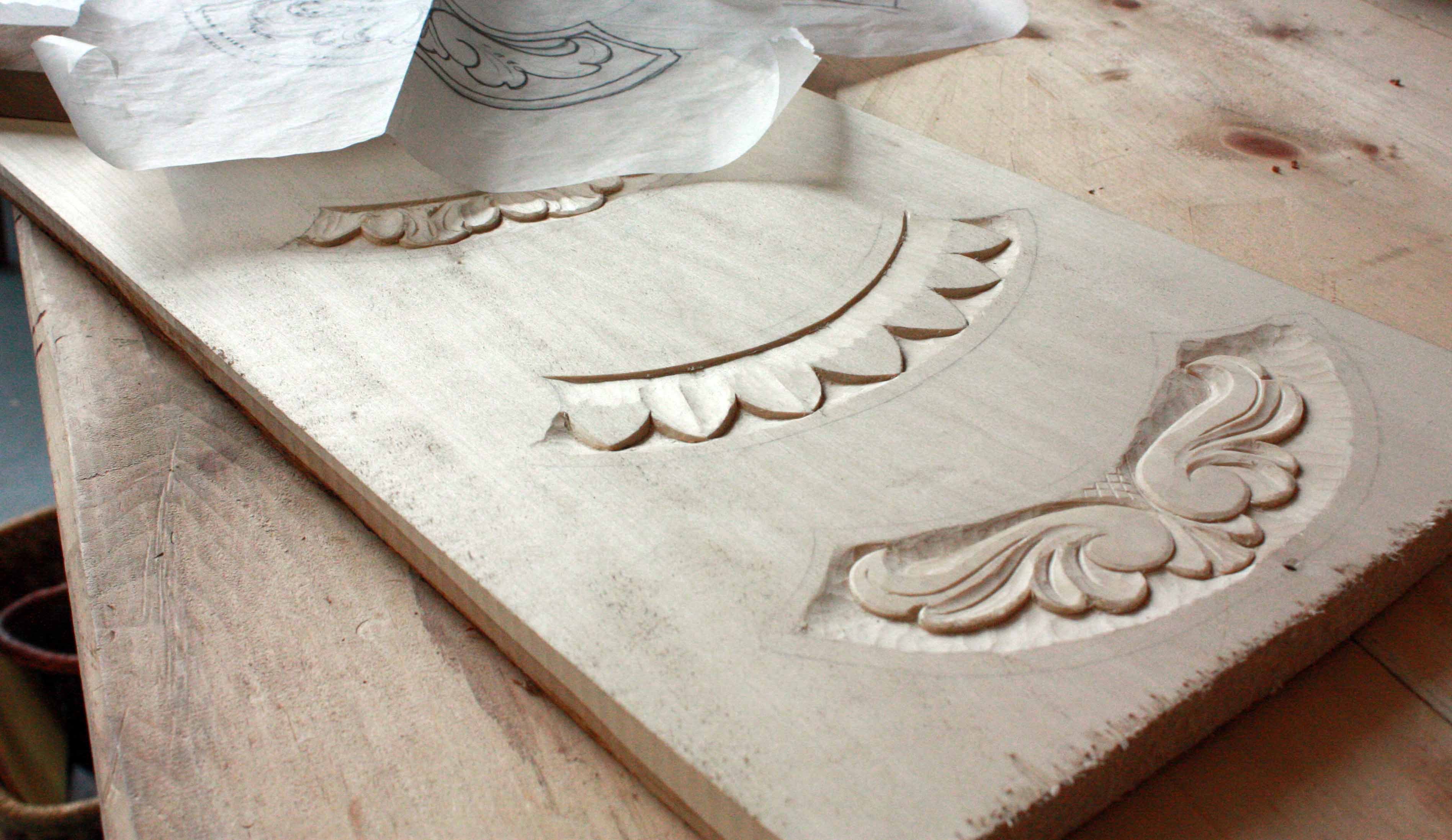 I've been gaining a lot of insight and inspiration from the Norwegian online digital museum archives. The scalloped carvings around the bowls I made in Figure 1 were inspired by Figure 2, an image from the digital archives.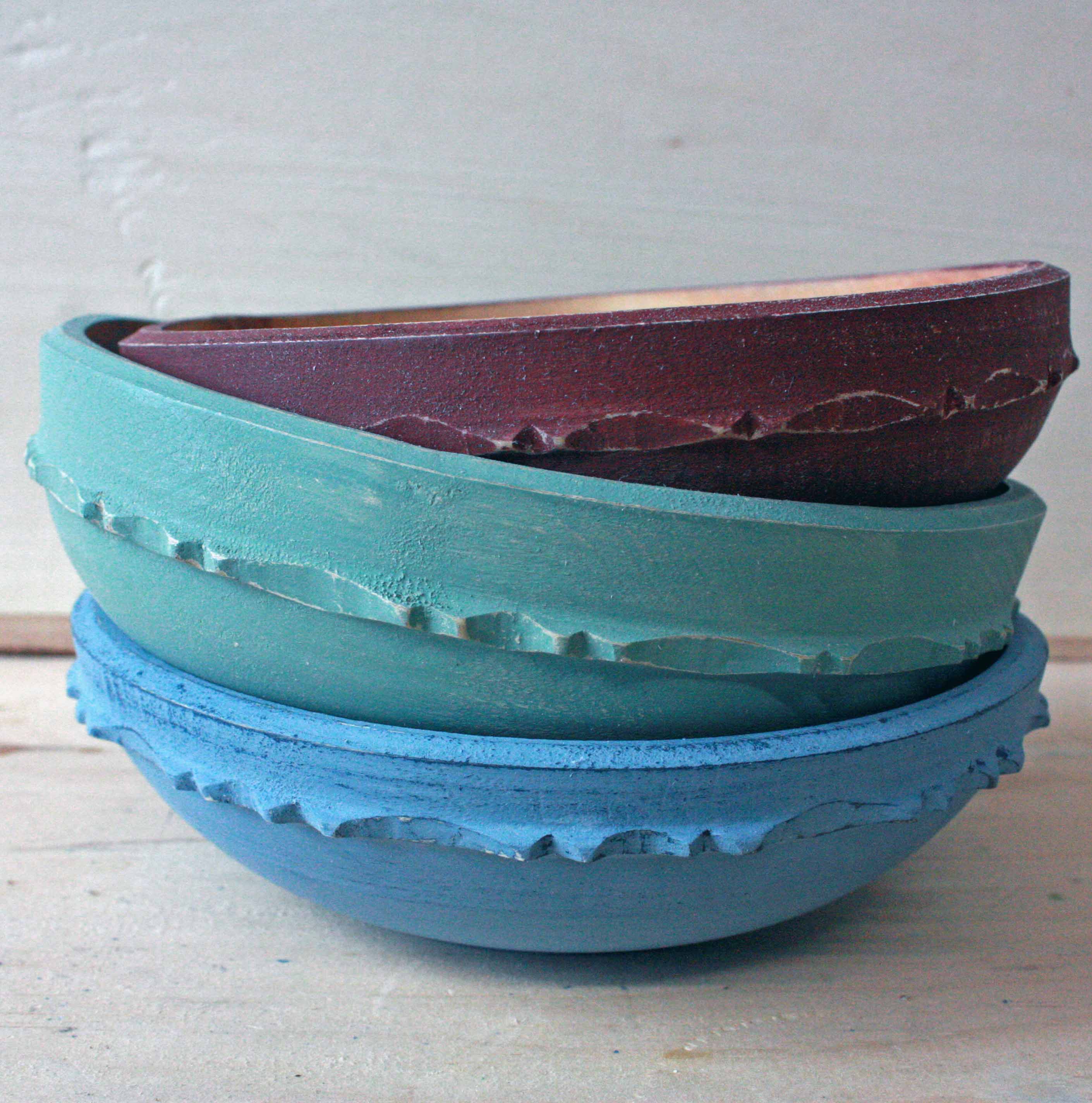 Figure 1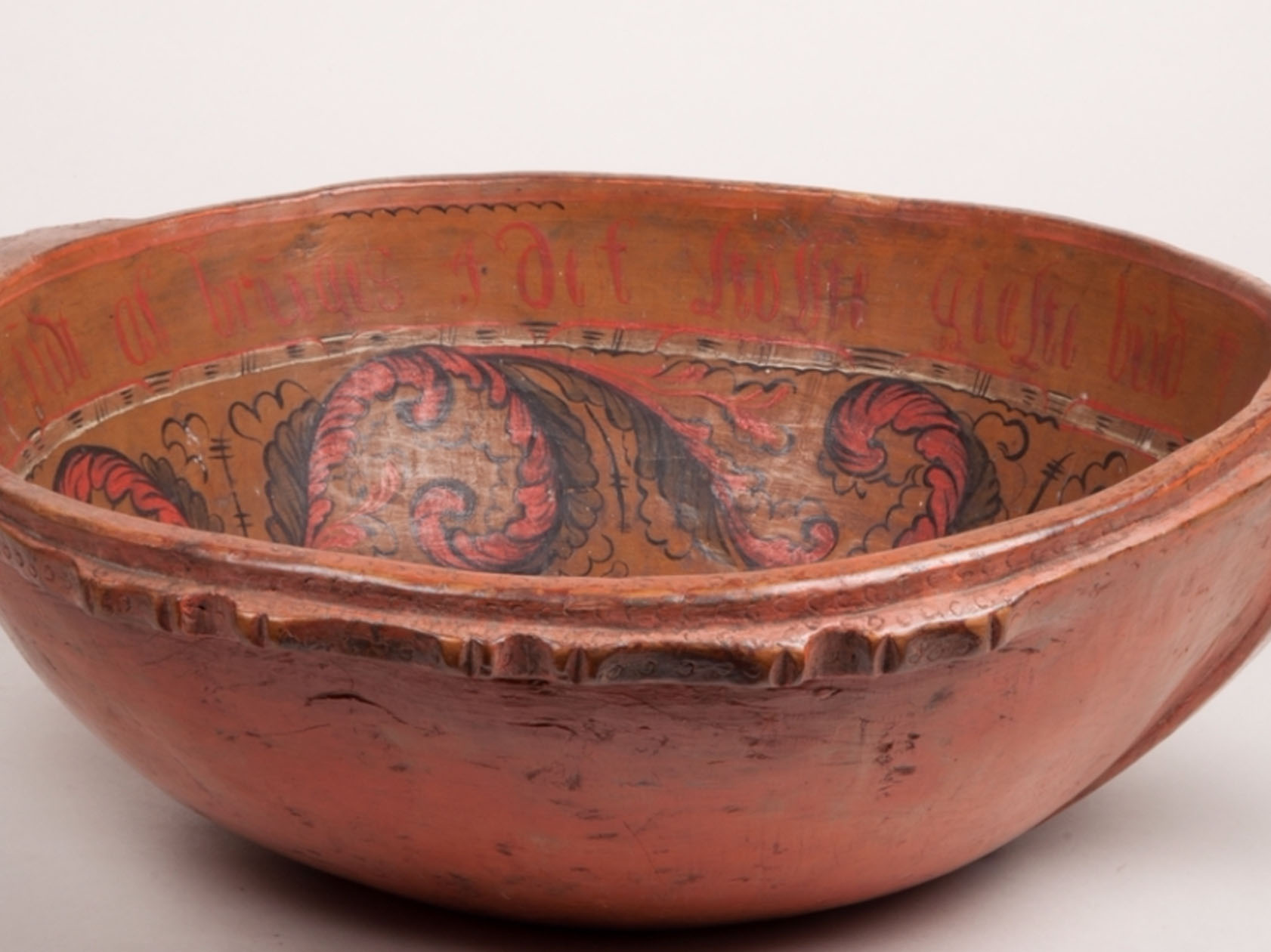 Figure 2

Another aesthetic I explored with Else was the design of the handle on this spouted bowl that I turned and carved,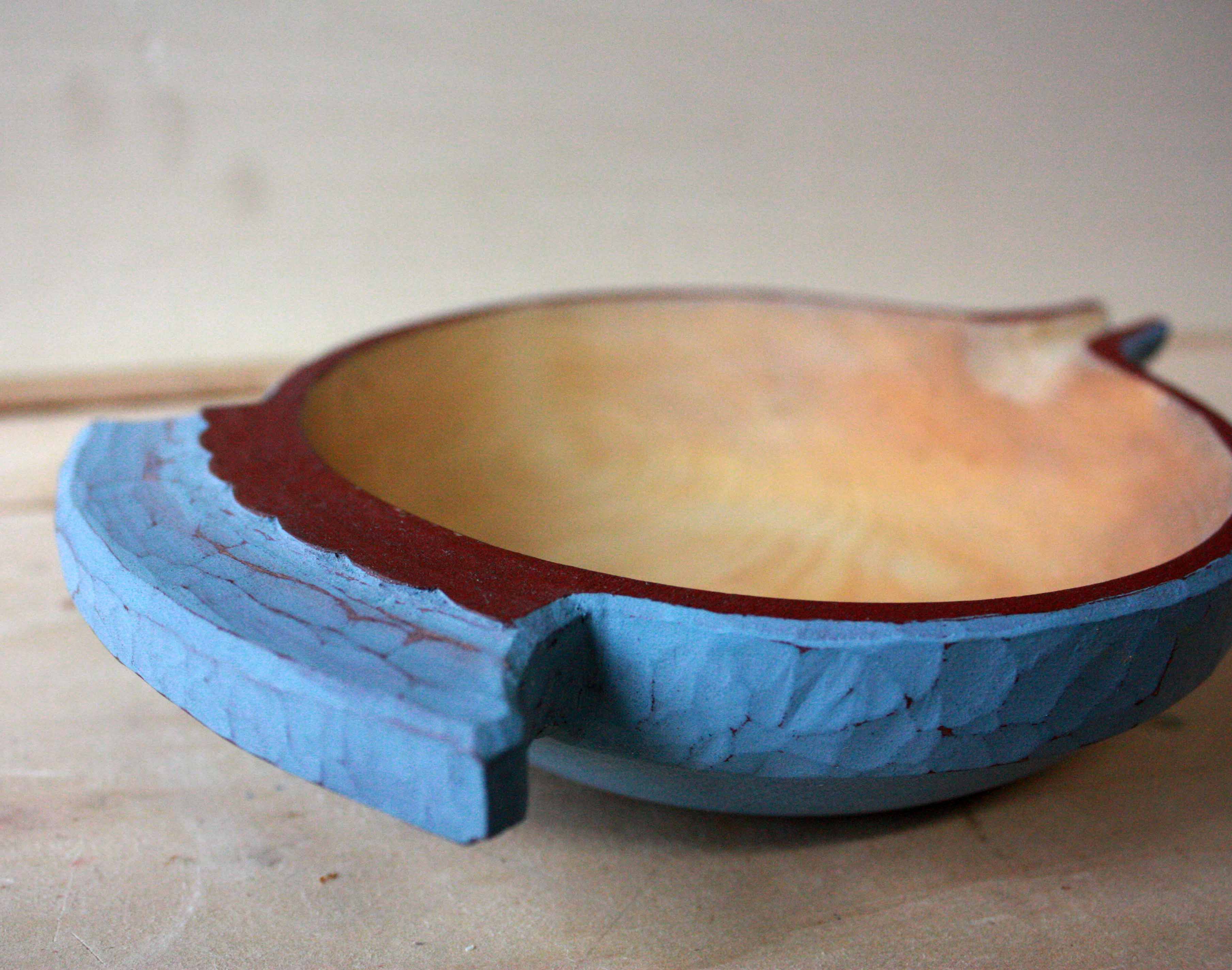 which was inspired by this bowl in the museum archives.


I'm looking forward to taking what I learned from this brief time working with Else, and to apply it similarly to bowls turned in these styles.
I drove away from the farm with my hands itching to carve on the bowls I am turning and to experiment with some ale bowl designs inspired by the Tokheim stoneware around their home, and with my mind brimming with questions about life, craft and how it fits into my personal experience.